New York School of Interior Design students are teaming up with the Nantucket Historical Association's weeklong Nantucket by Design event for a good cause: "Reimagining the Oldest House." The students will redesign specific rooms in the 332-year-old Jethro Coffin House in celebration of the Massachusetts island and its impact on design in America.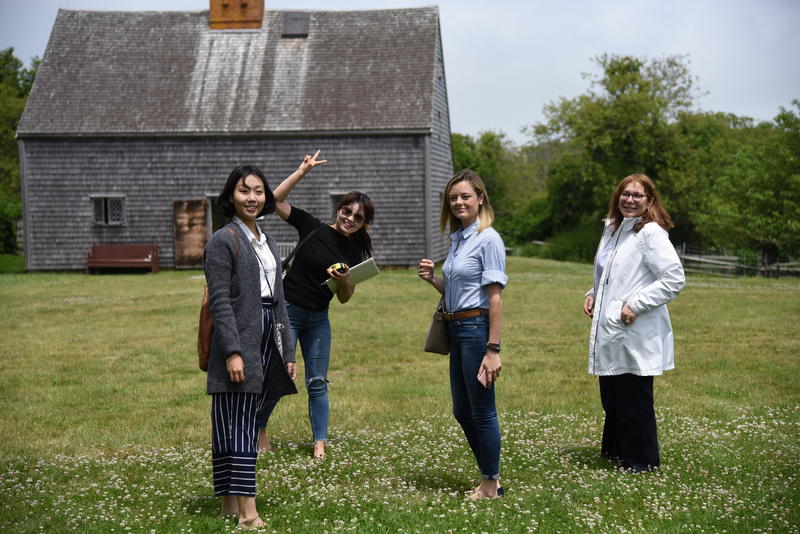 Nantucket by Design, which runs August 1 to 4, is a fundraiser for the Nantucket Historical Association and encompasses panels and events. Among those unfolding this year are a discussion with Gary McBournie moderated by Sophie Donelson, editor in chief of House Beautiful, at the Boston Design Center; a luncheon with keynote speaker David Kleinberg, of David Kleinberg Design Associates; and a design panel moderated by ID Boston magazine editor Chesie Breen, discussing trends with Amanda Lindroth, David Netto and Nick Voulgaris III. The funds raised during the event help the historical association to continue its work.
For their part, four NYSID students—Seryung Hong, Juhee Son, Audrey Keller, and Patricia Kennedy—will explore Nantucket, investigate the house and use the area's design resources. "It's exciting to see the students' creativity and ingenuity take off and transform the Oldest House during the Nantucket by Design week," says Ellen Fisher, the school's dean and vice president for Academic Affairs. "This year should be fantastic! NYSID is grateful for the opportunity to work with and on behalf of Nantucket Historical [Association] to support the cause of historic preservation of important buildings and interiors."
The saltbox home, considered Nantucket's oldest house, was built in 1686 and designated a National Historic Landmark 50 years ago. It's now owned by the Nantucket Historical Association.