Puppies with Peter Marino, midsummer cocktails at Alex Papachristidis's Bridgehampton abode, showhouses large and slightly-less-so … Summertime in the Hamptons for designers has, historically speaking, been legendary.
Everyone's favorite season is just a week away, and with it are the events, large-scale and intimate alike, that render the Hamptons one of the most compelling places for interior designers this time of year. We've culled the newly debuting and the longstanding events that make these months what they are. Open up your iCal and get your RSVPs in order—we're heading out East.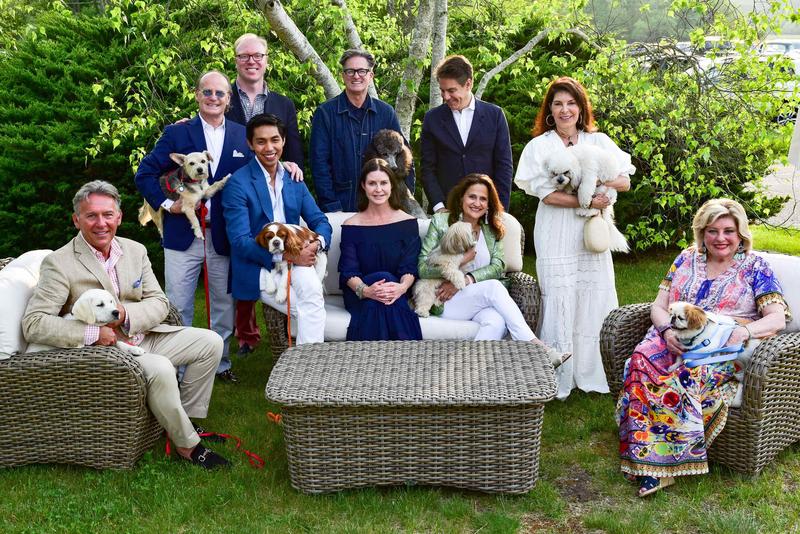 One Kings Lane Returns
Like last year's debut brick-and-mortar, the summer's One Kings Lane shop features a complete update to reflect this season's new product and current trends. It also uses a "living assortment," meaning the layout is in flux as pieces are bought right off the store floor. The space will also host a selection of events throughout the summer. 11 Jobs Lane, Southampton. Open 7 days a week, 10 a.m.–6 p.m. (subject to change on holidays)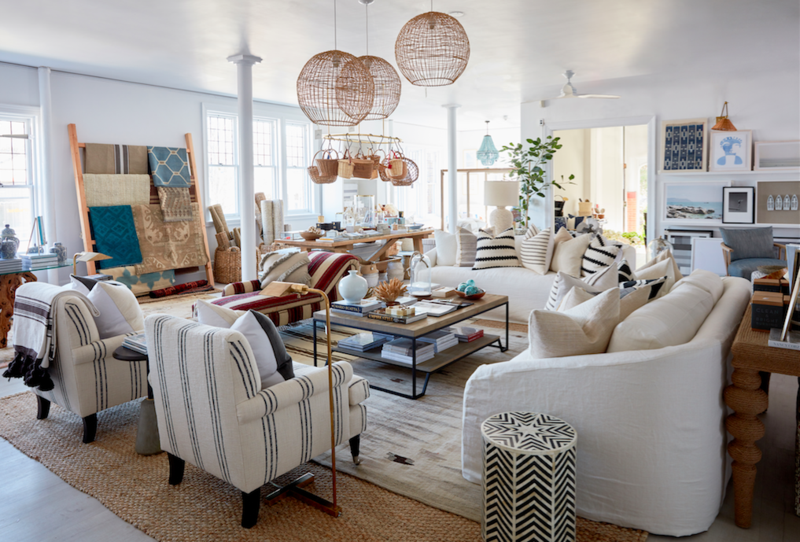 Lladró's Pop-Up Concept, now through September
Spanish brand Lladró brings its porcelain lighting, sculpture, and home accessories to the Hamptons. The brand's home decor, updated figurines, Light & Scent and high porcelain series are all on view. 66 Jobs Lane, Southampton. Sunday, 11 a.m.–5 p.m.; Monday, 10 a.m.–5 p.m.; Wednesday, by appointment only; Thursday–Saturday, 10 a.m.–6 p.m.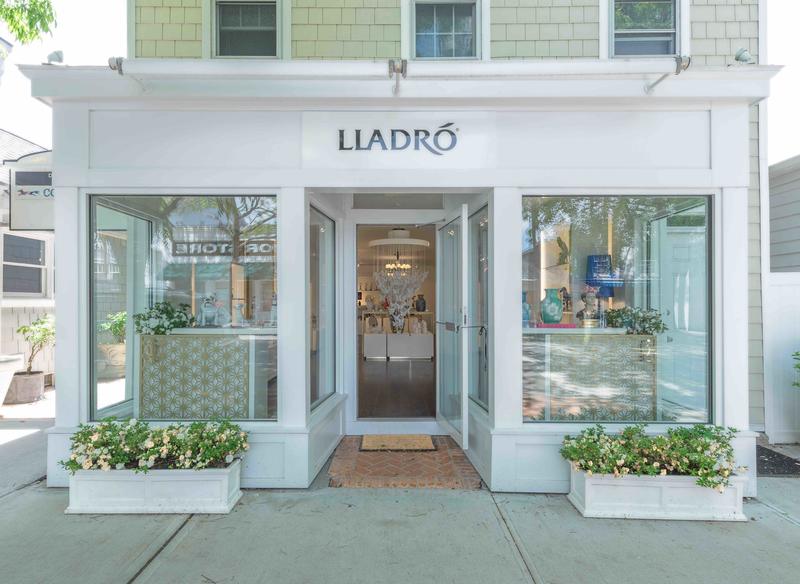 Domino Rumors
Our sources confirm that "It's likely Domino will be popping up in the Hamptons" this season, but further details aren't available just yet. Check back here for more as the news unfolds!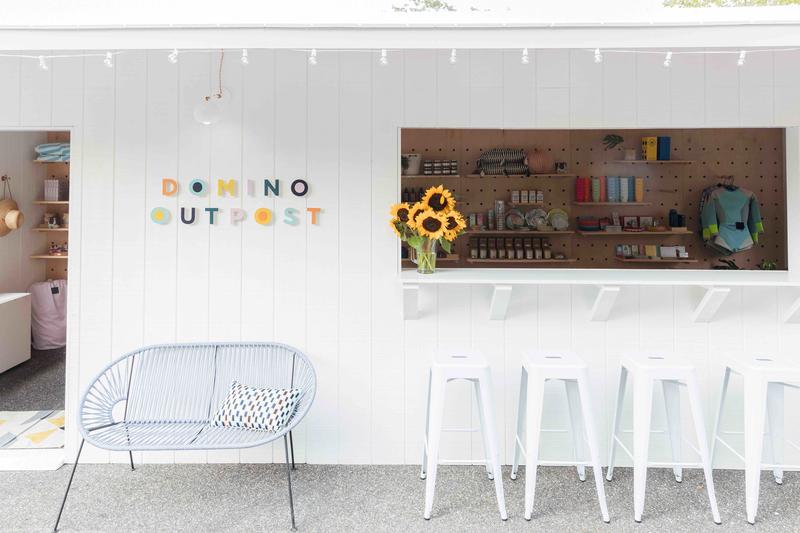 Much Ado About Madoo Garden Party and Market, June 15 and 16
The conservancy's self-described "most beautiful party of the summer" will celebrate board president Jane Iselin, who retires after six years as the head of the foundation; the Garden Cocktail party takes place June 15, and the Garden Market, happening the following morning, will feature two dozen–plus plant, home and garden, fashion and gourmet vendors, with 10 percent of purchases benefiting Madoo. Also at Madoo this month: designer Mark Epstein will celebrate his new book, Mark Epstein Designs, with a garden party and book signing on June 23. 618 Sagg Main Street, Sagaponack. Purchase tICKETs.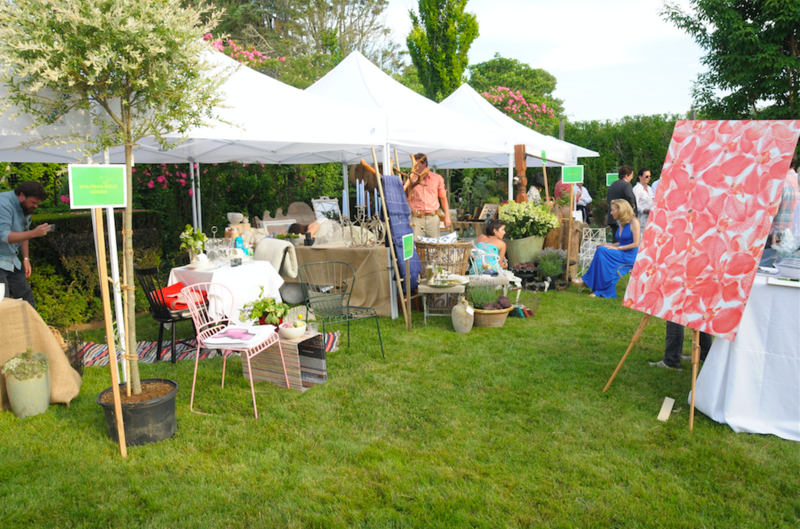 School's Out: Annual Hamptons Event Benefiting HMI, June 16
Martha Stewart, Robert Stilin, Jacqueline Terrebonne and others team up in support of Hetrick-Martin Institute (HMI), the oldest and largest LGBTQ youth service organization in the country. Alongside dinner hosts Joseph Altuzarra, Tracy Anderson, Charlie Ferrer, Steven Gambrel, Anetta Nowosielska, Brian Sawyer and Kevin Sharkey, the three will co-host this week's fundraiser with Alfredo Paredes, Paul Weinstein and Ward Williams at the home of GALERIE magazine owner Lisa and James Cohen in East Hampton. Private location, East Hampton. Learn mORE.
For the Love of Animals, June 30
Designers Austin Handler and Jennifer Mabley shared this must-attend local animal welfare group benefit with us: For the Love of Animals, held in Watermill, near the couple's home and design studio, will benefit RSVP Inc., an animal organization that is known for its outreach, animal welfare education, advocacy and legislation. (RSVP Inc.'s team helps take care of dogs left outside throughout the East End of Long Island, in addition to teaching children, rehabilitating dogs, and working with local government officials to better animal care in the area.) Says Handler, "They are a very passionate group of volunteers dedicated to caring for animals, advocating for animals, and fighting for animal rights … and we want to help support their work and their mission, and we want spread awareness of their organization and all that they do for animals." Private residence. purchase tICKETS.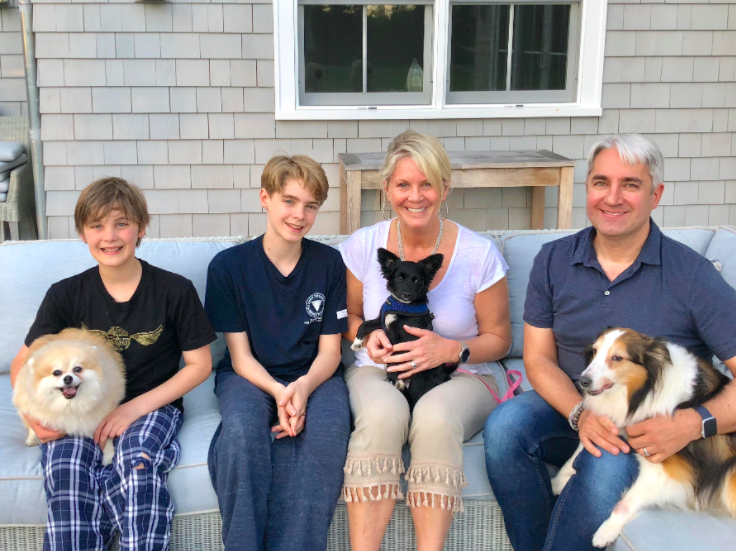 Market Art + Design, July 5–8
Designer Wesley Moon is bringing a distinctly design-oriented sensibility to this art show; he'll be curating a furniture and object design presentation as design director of the event, which also stars some 75 international and national art galleries. He's joined by some first-time fine art and design attendees, including New York and Miami's Les Ateliers Courbet, Southampton's Tripoli Gallery of Contemporary Art, New York City's Adelson Galleries and Lilac Gallery, Chicago's Jean Albano Gallery, Boston's Gallery Bom, Washington's Hall Spassov Gallery, and London's Maddox Gallery, along with Absolut Art, The Selects Gallery and Emmanuelle G Gallery. The Bridgehampton Museum, 2368 Montauk Highway, Bridgehampton. Purchase tICKETS.
The 2018 Halsey House Gala, July 7
Laura and Jim Freeman, Steven Stolman and Rich Wilkie are co-hosting this year's gala, which hews to the theme "Summer of Love," creating a late-1960s atmosphere that will benefit the Southampton Historical Museum. The gala unfolds at the town's oldest home, set to music by DJ Twilo, while a silent auction will put on the block a cocktail cruise on a wooden sailboat, antiques, baskets of organic produce, and Hamptons restaurant offerings. Thomas Halsey Homestead, 249 South Main Street, Southampton. Purchase tICKETS.
Parrish Art Museum Midsummer Party, July 14
The annual fete will this year honor museum trustee Chad Leat and artist Keith Sonnier, with 500 guests from the worlds of philanthropy, art and business. The two join prior honorees, including Barbara J. Slifka, the director of the New York City Ballet; philanthropist and arts patron Agnes Gund; and artist Clifford Ross.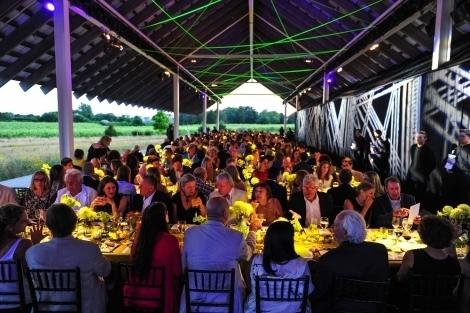 And don't forget to attend the hot-ticket Late Night Party, held in the Lichtenstein Theater. The museum is also hosting other initiatives this summer, like PechaKucha Night (PechaKucha meaning "chitchat" in Japanese), a gathering to discuss creative living in the Hamptons. 279 Montauk Highway Water Mill. RSVP.
East Hampton Historical Society Cocktail Party, July 20, and Antiques Show, July 21–22
The Opening Night Preview Cocktail Party with host designer Scott Sanders kicks off the East Hampton Antiques Show, held on the grounds of the Mulford Farm in East Hampton Village. The show, which focuses on vintage decor for the home and garden, in addition to art, benefits the East Hampton Historical Society. Charlotte Moss, David Netto, Robert Stilin, Marshall Watson, Tom Samet and Nathan Wold are among the Designers Committee members.
"I have had the extraordinary pleasure of calling East Hampton my treasured getaway for over a decade," says Sanders. "Precious few places compare to the East Hampton mystique of peaceful escape, so I proudly join all those who are grateful for the mission of the East Hampton Historical Society—that of collecting, preserving, presenting and interpreting the material, cultural and economic heritage of our town. I am truly humbled to have been asked to serve as this year's honorary chair." 101 Main St, East Hampton. Purchase tICKETS.
LongHouse Summer Benefit, July 21
The East End is celebrating the borough of Brooklyn at LongHouse Reserve. Honoring two borough natives—Art Leadership Award winner Joe Melillo and LongHouse Award winner Dustin Yellin—the evening's organizers promise that "there will be great beer, really cool music, Bob Dylan bourbon and even a little bit of science."
"Serious Moonlight" is this year's theme at the yearly fundraiser, but it's not the only themed event unfolding this summer. Also on tap are botanical Shakespeare concerts, TWILIGHT TOURS of the grounds, CONVERSATIONS with female artists, and more. 133 Hands Creek Road, East Hampton. Purchase tICKETS.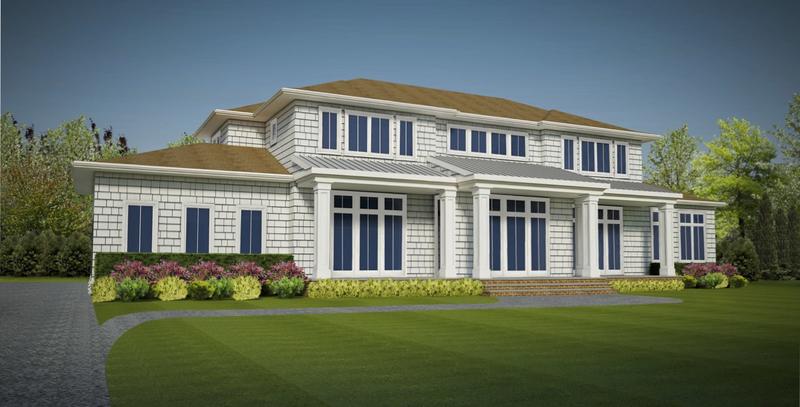 The Hampton Designer Showhouse, July 22–September 3
Let's cut to the chase. What you really want to know is: Who's on the designer roster for this year's showhouse? Amal Kapen Interiors, Barbara Page Home, Barclay Butera Interiors for Lexington Home Brands, Cocobolo Interiors, Designs by Fernando, Extreme AVS, IBB Design for CR Laine, Jackie Young for Baltimore Design Group, Kate Singer Home for Garnet Hill, Katharine Jessica Interior Design, Kim E. Courtney Interiors for Lloyd Flanders, Laura Michaels Design, Lisa Friedman Design, Lisa Mende Design for Wesley Hall, Mark Addison│Entertain!, Mary T. Miller Interior Design, Mikel Welch Designs, Petrie Point Designs, Rajni Alex Design for Woodard, Reine Cenac for Lee Industries, Samuel Robert Signatures Spaces, Sea Green Designs, and The Rinfret Group for Lloyd Flanders are all on tap for the house, located in Bridgehampton and donated by Barsalin Building & Design.
As usual, proceeds will benefit Stony Brook Southampton Hospital. Mario Buatta is overseeing as honorary showhouse chairman, while Jamie Drake and Alexa Hampton are on tap as honorary design co-chairs. 2148 Scuttle Hole Road, Bridgehampton. Open to the public Sunday, July 22–September 3, Monday–Sunday, 11 a.m.–5 p.m. (last admission 30 minutes before closing). Purchase tickets.
HC&G Innovation in Design Awards, July 26
HC&G (Hamptons Cottages & Gardens) honors a local son: East Hampton–based architect Harry Bates will receive this year's Innovator Award from the magazine, taking his place alongside previous honorees, including Jack Lenor Larson, Christopher Peacock, Peter Marino, Jamie Drake, Bunny Williams, Robert A.M. Stern, Madeline Weinrib, Vicente Wolf, Donna Karan, Martha Stewart and others.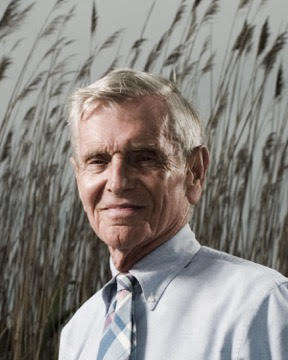 "Harry Bates is the unsung modernist hero of the Hamptons," says Kendell Cronstrom, editor in chief of HC&G and NYC&G. "While other architects—[Richard] Meier, [Charles] Gwathmey and [Norman] Jaffe—might have gained more recognition during their careers, all took cues from Harry, who moved to the Hamptons in the 1960s and never looked back."
Designers across the categories of architecture, interior design, kitchen design, bath design, garden design, small spaces and product design will also be honored at the event. Learn mORE.
25th Annual Watermill Center Summer Benefit & Auction, July 28
"TIME BOMB" is the theme for the quarter-century celebration at the Watermill Center that's set to fete elites from the art, performance, music, theater, design, architecture and fashion worlds in a night that the center says is equal parts "enchanted forest [and] performance art extravaganza." All money raised for the event is dedicated to supporting the center's year-round artist residency and education programs. 39 Water Mill Town Road, Watermill. Learn mORE.
Watermill Show Home, July 29-August 12
Run by home builder and designer Kristen Farrell of Farrell Builders Company, the Watermill Show Home is the first of its kind for Farrell. In partnership with Sherwin-Williams Paint, which launches 24 new colors exclusive to Kristen Farrell Home, and outfitted with Mitchell Gold + Bob Williams furnishings and Sub-Zero/Wolf appliances, the inaugural showhouse will benefit a selection of Hamptons' charities. Learn more.
ARF Bow Wow Meow Ball, August 18
The most significant fundraiser of the Animal Rescue Fund's calendar year, the Bow Wow Meow Ball has helped the organization triple the number of animals it has adopted—now totaling over 1,650. It's not the only fun ARF will be hosting this summer—earlier in the season, the annual Designer Show House at the ARF Thrift Shop in Sagaponack, chaired by Gordon H. Hoppe, Alex Papachristidis and Marshall Watson, celebrated the summer kickoff.
Hamptonites and visitors alike can stop by throughout the summer at ARF-hosted mobile adoption events. And, in the fall, the org will host ARF's Stroll to the Sea Dog Walk in East Hampton. But return visitors, take note: The annual Garden Tour event has been canceled this year. ARF Adoption Center, 124 Daniels Hole Road, Wainscott. Purchase tickets.
Super September (formerly Super Saturday)
Super Saturday, the shopping event benefiting the Ovarian Cancer Research Fund Alliance, has transformed from a daylong celebration into a monthlong affair and two-day shop-a-thon (September 27–28). It is also switching locations, moving from its former home at Nova's Ark Project in Water Mill to an as-yet-undisclosed location in Manhattan (Page Six POSITS that the Javits Center is one possible locale.) New features for this year include tastings, mixologists, virtual experiences and beauty bars. What will remain the same? Support for the OCRF, and many longtime favorite supporting brands from out East. Location TBD.