Martha Stewart, Robert Stilin, Jacqueline Terrebonne and other industry A-listers are joining forces for Hetrick-Martin Institute (HMI), the oldest and largest LGBTQ youth service organization in the country. Alongside dinner hosts Joseph Altuzarra, Tracy Anderson, Charlie Ferrer, Steven Gambrel, Anetta Nowosielska, Brian Sawyer and Kevin Sharkey, the three will co-host this week's fundraiser with Alfredo Paredes, Paul Weinstein and Ward Williams at the home of Galerie magazine owner Lisa and James Cohen in East Hampton.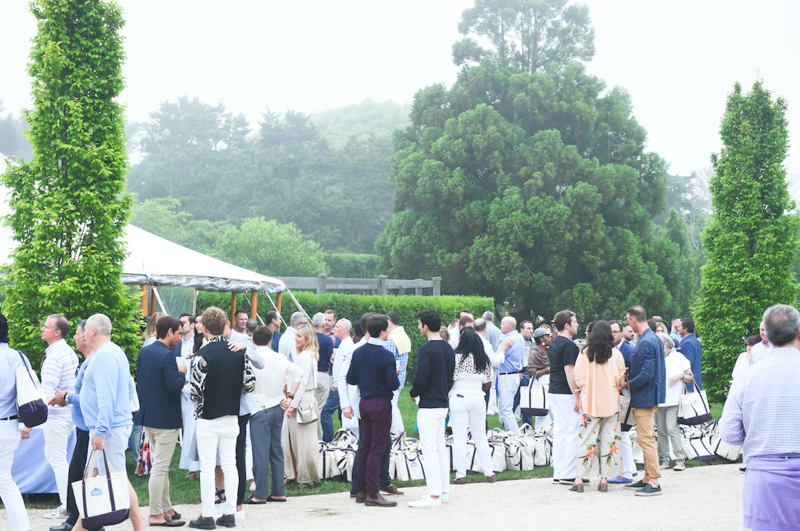 The fundraiser, which includes an art auction and is supported by sponsors like MINI USA, Facebook, Nordstrom, The Only.Agency, Tani USA, TimeWarner, Wölffer Estate Vineyard, Blade and Bow, Bulleit Bourbon, Don Julio, and Ketel One Vodka, is now in its 20th year, and proceeds benefit HMI and its programs. On the auction block this season? Nancy Lorenz's Moon Gold and Red Gold Pour Box; Desire Obtain Cherish's "Ice Blue Mini Meltdown" lollipop sculpture; Mike Perry's framed "Sitting at the Edge of the Universe"; and a vase by artist Lynn Mohan, among a selection of other pieces.
"As a proud supporter of HMI, it is my honor to open my home for HMI's annual Hamptons event for the fourth year," Lisa Cohen says. "All young people deserve the opportunity to succeed, and it is so inspiring to me that HMI creates that opportunity for so many thousands of LGBTQ youth."
"School's Out is an important fundraiser for HMI because it provides the financial security that will enable us to provide our vital services throughout the summer months—when young people are often lacking in critical support," says Thomas Krever, the organization's chief executive officer.
"Throughout June, HMI will be asking the community to participate in a campaign about Pride. Beyond the march, events like School's Out and programs like those HMI offers for young people are part of our proud tradition as a community that stands together." Interested in attending? Tickets are available.