Casper has announced a "partnership" to sell its products through four more retailers, bringing its total retail distribution up to 21 accounts. In the old days, we in the industry used to simply call this a vendor selling its open line to retailers. My, how things have changed.
When Casper entered the scene in 2014, it was riding the disruption wave of direct-to-consumer brands started by Warby Parker eyewear in 2010 that spread to a number of startups across a broad spectrum of consumer products, including home furnishings. Though Casper was not the first mattress brand to use the strategy—the debate over who was first to market still rages on—it certainly got the lion's share of attention for its heavy marketing and advertising spend, most notably a campaign in the New York subway system.
The D2C model is a simple one: Sellers develop a proprietary product, set up manufacturing, bypass traditional retailers, and sell online directly to shoppers. It was all the rage when the concept first arose—even though it lasted about an hour and a half.
Warby Parker acted as the poster child for D2C brands, and when the company started opening its own stores in 2013, it signaled to all the other sellers with the same business plan that it was OK to evolve into physical retailing. Some opened their own stores; others began selling their products through third parties, which is a fancy way to describe conventional retailers. Casper did both. Although the company once talked of having upwards of 200 retail locations, it operates about 60 stores currently; it also set up an exclusive distribution deal with West Elm for mattresses and products like pillows and sheets.
But Casper soon decided it could do bigger and better than West Elm, moving its distribution deal to Target's network of more than 1,500 stores in 2017. That partnership was not exclusive, so before long, the brand was selling to a number of other retailers as well.
With Casper's August 10 announcement that it will now be working with four additional retailers—Sam's Club, Ashley HomeStore, Denver Mattress and Mathis Brothers—its products are now sold in 21 different retail nameplates in addition to its own stores. All of this has happened as the company went public this past winter, exposing its lower-than-anticipated sales numbers—not to mention nonexistent profits. A company that was once valued at close to $1 billion is now worth about $350 million based on its stock market capitalization.
The company's spin on its additional distribution is fascinating in its own right. "The demand for Casper's award-winning sleep products continues to grow across North America," said co-founder and CEO Philip Krim, when announcing the news. "Partnering with these world-class retailers allows us to expand our geographic footprint with new locations and digital destinations where many people are already shopping for sleep."
In fact, Casper is pursuing a strategy that countless other suppliers have done for centuries: making the product, then using someone else's stores to sell it. It's how much of the home furnishings world works, with a few exceptions, like Ashley, RH and Ethan Allen.
Casper's evolution over the past six years has been astonishing—it has gone from a big disrupter to just another supplier trying to sell its products through traditional market distribution. And that's OK, because the process works. But for the company to call it a "partnership" is really just marketing-speak, and there's not a ghost of a chance that anybody in the trade will fail to see it for what it truly is.
____________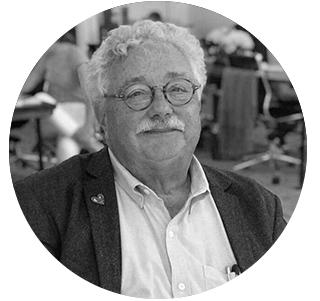 Warren Shoulberg is the former editor in chief for several leading B2B publications. He has been a guest lecturer at the Columbia University Graduate School of Business; received honors from the International Furnishings and Design Association and the Fashion Institute of Technology; and been cited by The Wall Street Journal, The New York Times, The Washington Post, CNN and other media as a leading industry expert. His Retail Watch columns offer deep industry insights on major markets and product categories.