It's no secret that designers often find themselves playing therapist, but in an unexpected turn of events, therapists are trying on the designer's hat: Clinical psychologists are now consulting on wardrobe organization and "emotional clutter." In these strange times, the industry pushes on. Read on for our weekly news digest, including business headlines, launches and events, recommended reading, and more.
BUSINESS NEWS
Google is investing $450 million in residential security leader ADT to sell and install the tech company's fleet of Nest home products. The investment will grant Google a 6.6 percent stake in ADT, according to TechCrunch. In Nest's announcement, company vice president and general manager Rishi Chandra wrote: "Over time, Nest's devices, powered by Google's machine-learning capabilities, will enhance ADT's security monitoring and become the cornerstone of ADT's smart home offering."
While the U.S. retail market saw a boom in home industry sales at the start of the pandemic shutdown—Wayfair made a stupefying comeback and Home Depot and Lowe's saw sales spikes—in Europe, this surge has come a bit later. Specifically in Spain, Reuters reports, furniture manufacturers are experiencing overwhelming demand that will help make up for sales losses seen earlier this year.
The New York Times reported Facebook's announcement that the company has leased all 730,000 square feet of the office space in Manhattan's 107-year-old James A. Farley Building, which was once home to Pennsylvania Station. The move may come as a surprise considering that the company has been an outspoken leader in work-from-home culture, going so far as to say that over the next 10 years, half of its workforce will move to permanent remote work. The tech behemoth now controls more than 2.2 million square feet of office space in the city; the move also solidifies a growing tech corridor in Manhattan's Midtown West, where Facebook, Google and Apple have already leased significant real estate.
On July 23, President Donald Trump posted to Twitter that the Affirmatively Furthering Fair Housing regulation would be terminated. The initiative, instituted during the Obama administration, is a provision of the 1968 federal Fair Housing Act that seeks to eliminate housing discrimination and residentially segregated communities. Shortly after, reports Dezeen, the American Institute of Architects issued a statement declaring the organization's opposition to the termination of the AFFH. "Our federal government should confront the legacy of discriminatory housing policies as intended in the Fair Housing Act of 1968, not shrink away from the responsibility of ensuring our communities are equitable," said AIA CEO Robert Ivy.
Chip and Joanna Gaines are bringing Fixer Upper back, reports HuffPost—this time on their own Magnolia Network, a joint venture with Discovery Inc. that launches in 2021. The show ran for five seasons on HGTV before airing its last episode in 2018; just a few weeks ago, the duo proposed that they bring back the show—now, when the network debuts, fans can expects six to 10 episodes in the new season.
Just a few weeks ago, TikTok made a splash in the business world with the launch of a new advertising tool for companies to capture, however briefly, the attention of the app's 800 million users around the globe (that's just over 10 percent of the world's population, by the way). Amid concerns of data security, Microsoft Inc. announced plans to buy TikTok's U.S. business, which would extend to the markets of Canada, Australia and New Zealand, reports The Wall Street Journal. In a company statement, the tech giant said it would incorporate new privacy measures, eliminating the concerns about national security that have dominated headlines about the app (and threats from Trump) in recent months.
On August 2, the luxury department store Lord & Taylor filed for chapter 11 bankruptcy, the most recent addition to a long list of struggling retailers, reports The New York Times. The company's 38 locations have been temporarily closed since March, and despite a $100 million acquisition by clothing rental startup Le Tote last year, the pressures of the coronavirus have made it difficult for the company to stay afloat.
Times have been tough at Sotheby's too—sales on its online auctions are down by about 25 percent, according to WSJ, but a new target demographic may soften the blow. Since the onset of the pandemic, the auction house has seen significant activity from millennials, who now make up 30 percent of its client base. While historically active collectors sat out the spring auction scene, buyers under 40 were online, paying attention to lots ranging from contemporary art pieces to Michael Jordan's Nike Air Jordan 1s (which sold for $560,000).
BuzzFeed is adding an e-commerce platform to augment its litany of personality quizzes, DIY videos, and digital news offerings. Through a partnership with commerce-enablement platform Bonsai, reports MediaPost, all of BuzzFeed's editorial offerings will now feature in-article shopping. That article to find out which celebrity living room best aligns with your zodiac sign will now feature affiliate links to online retailers so that readers can shop the look.
LAUNCHES, COLLABORATIONS & PARTNERSHIPS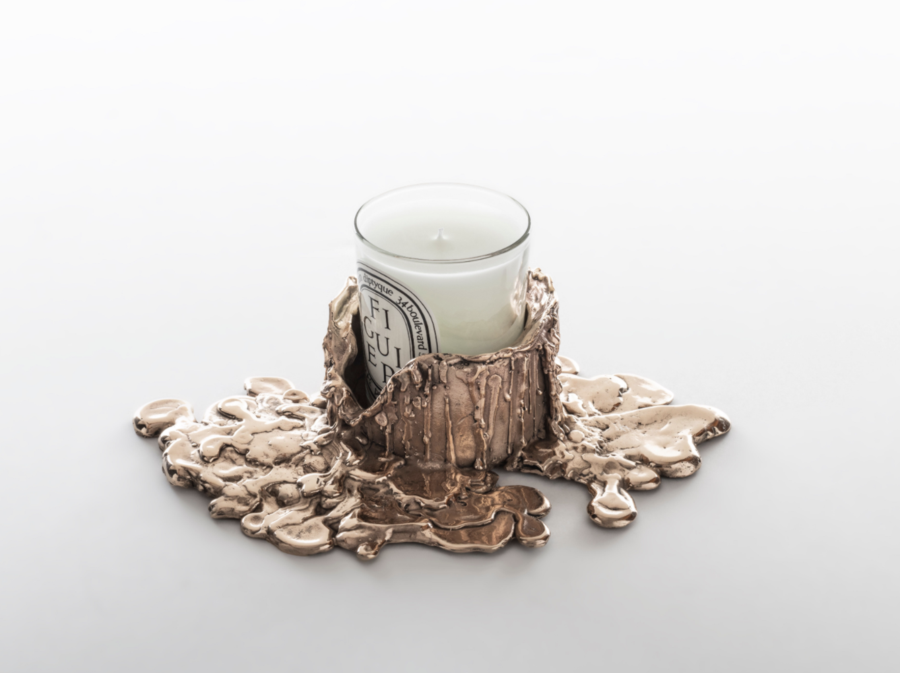 Courtesy of The Invisible Collection
Together with high-end fragrance company Diptyque, The Invisible Collection has launched a Provence-inspired collection of home accessories, featuring rattan pieces from Atelier Vime and bronze candleholders from Milan-based designer Osanna Visconti di Modrone.
West Elm recently unveiled a new collection by New York–based contemporary furniture and design studio Bower, whose minimalist high-end aesthetic is evident in the new furniture, lighting designs and decorative accessories.
Google has launched two new predictive capabilities for its Analytics platform, applying machine-learning models to determine possible future paths that app and website users may take. The first, called Purchase Probability, predicts the likelihood that users who have visited your app or site will make a purchase in the next week. The second, called Churn Probability, gauges how likely it is that recently active users will visit your app or site in the next week.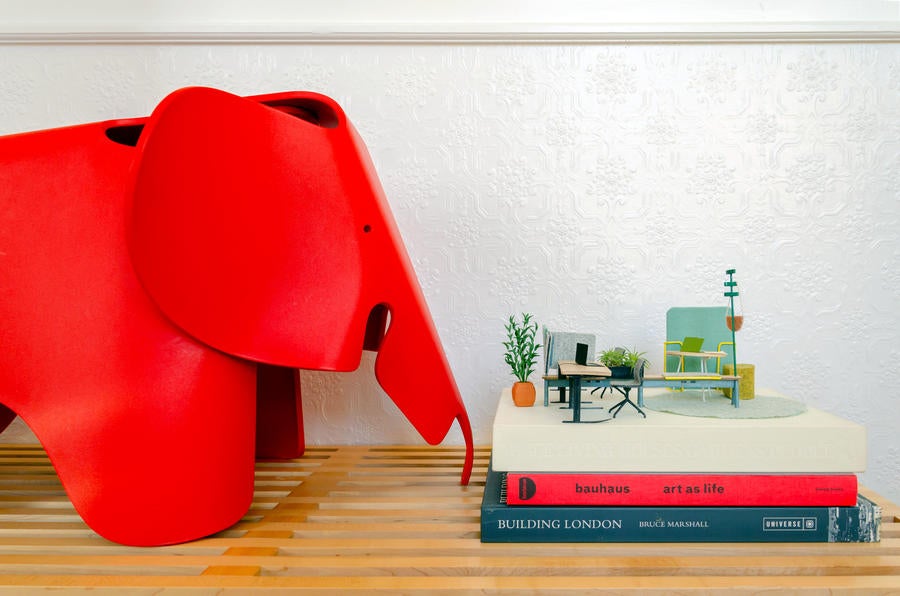 Office furniture design company Pair was meant to debut Olli, its breakout collection of modular office furniture, at NeoCon 2020 in June. Instead, the brand got creative—using miniature models of the collection, it came up with four configurations for the launch-from-home Neoconnect, and every one made us smile.
To-the-trade furniture brand Magis was also searching for workarounds when trade shows were canceled. The company pivoted, launching an energy-efficient, recycled chair design—which, in a departure from the brand's typical production schedule, is ready to order immediately. The Bell chair, by designer Konstantin Grcic, is also made of the industrial waste generated by Magis's own furniture production, and its design was driven by minimizing material.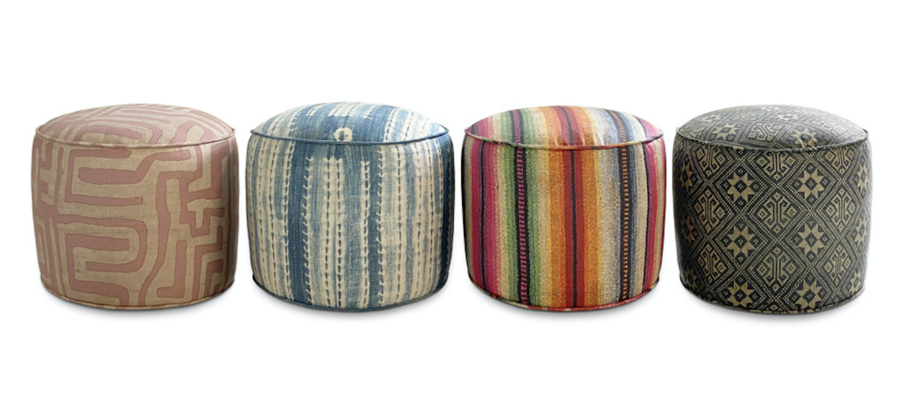 San Francisco–based textiles company St. Frank has launched a debut collection of furniture with St. Louis gallery Forsyth. For several years, the two brands have worked together selling Forsyth's one-of-a-kind vintage pieces and hides in St. Frank's stores. Now, ottomans, poufs, and refurbished vintage pieces will be available for purchase through the St. Frank website.
CALENDAR UPDATES
As an extension of its recently formed Diversity & Inclusion Network, International Market Centers will present two webinars on August 6 addressing equity issues in the gift, home, furnishings and fashion industries. Each webinar will feature the experiences of designers, retailers and industry leaders, including Breegan Jane, Rachel Moriarty, Katrena Griggs and Ron Woodson.
From August 26 to 27, Faire will host its first online trade show event, Faire Summer Market. Open to over 100,000 retailers, the event will feature new offerings like livestreamed product demonstrations and Q&As; performance insight tools to help retailers buy more efficiently for the holiday season; and exclusive promotions from the participating brands.
The National Kitchen & Bath Association has announced its plans for the Kitchen & Bath Industry Show, set to run February 9 to 11 at the Orange County Convention Center in Orlando, Florida. KBIS will feature heightened safety measures, including face covering protocols and social distancing for its on-site event, along with a new live virtual program to complement the show.
RECOMMENDED READING
For all that we know about the coronavirus, there is a lot that scientists are still trying to figure out, especially when it comes to transmission: If it's an airborne virus, how large do the particles need to be, how long can the virus survive outside of a human host, and how far can it travel? In a recent article in The Atlantic, University of North Carolina professor Zeynep Tufekci argues that, regardless of the answers to those questions, not enough people are talking about what proper ventilation could do to mitigate the effects. When it comes to the future of architecture, she asks, will pandemic-sensitive ventilation systems become the new norm?
From House Beautiful's Beautiful Things series comes a spotlight on the story-rich ceramics of Malene Barnett, founder of the Black Artists + Designers Guild. Barnett came to the medium about two years ago, and has been incorporating allusions to her African ancestors ever since, linking past and present through craft. "[Barnett] loves clay for the flexibility it allows in expression—and the connectivity it provides to a longer artistic legacy," writes senior editor Hadley Keller.
For those that have dabbled in airplane travel since the shutdown, you know that there are a number of hygienic hurdles to overcome. Now, a new company, NiceSeats, has produced a line of seat covers (seat pocket included!) as an extra line of defense for those moments between takeoff and landing. They're not bad looking, either.
CUE THE APPLAUSE
The American Institute of Architects Los Angeles has announced its 2020 Presidential Honorees. Frederick Fisher and Partners was named Building Team of the Year for its work on Santa Monica City Hall East.
The Harvard Graduate School of Design has announced the recipients of its Student Emergency Fund, created in early March as a result of the COVID-19 shutdown. Research grants were awarded to 227 graduates who were facing the loss of summer internships and employment. While their projects cover a range of topics and perspectives, the majority focus on the ongoing pandemic and racial equality issues.
CALL FOR ENTRIES
Kit magazine has teamed up with the Indiana Design Center showrooms to offer a Bedroom Refresh to a deserving health care hero in central Indiana. Nominations are being accepted from now until August 31, and the winner of the contest will work with a designer, selecting items from the IDC showrooms for a bedroom revamp. The final project will be featured in the November/December issue of Kit. For more information, click here.
NeoCon 2021 submissions are now open—the upcoming edition of the Chicago–based trade show will take place as a hybrid event, combining on-site sessions with digital offerings. From now until September 30, design industry leaders are invited to create programming across various disciplines. To learn more about the application process, click here.
Homepage image: The West Elm x Bower collection | Courtesy of West Elm