After over a decade of working in furniture showrooms at AmericasMart, last month Katrena Griggs opened her own, not knowing she'd be the first black woman on the 7.2-million-square-foot campus (or at its sister center, Atlanta Decorative Arts Center) to do so.
"I hadn't thought about that element of it," Griggs tells Business of Home. "After we signed the lease, there was a moment of 'Oh! This is big.'"
Griggs has been driven by an entrepreneurial spirit for as long as she can remember. "I would go through my toy box and sell my old toys at the end of the driveway when I was a kid," she recalls. "And I had a lot of lemonade stands. To this day, if I see a lemonade stand, whether I actually want any or not, I stop and buy some because I know how good it feels to make that sale."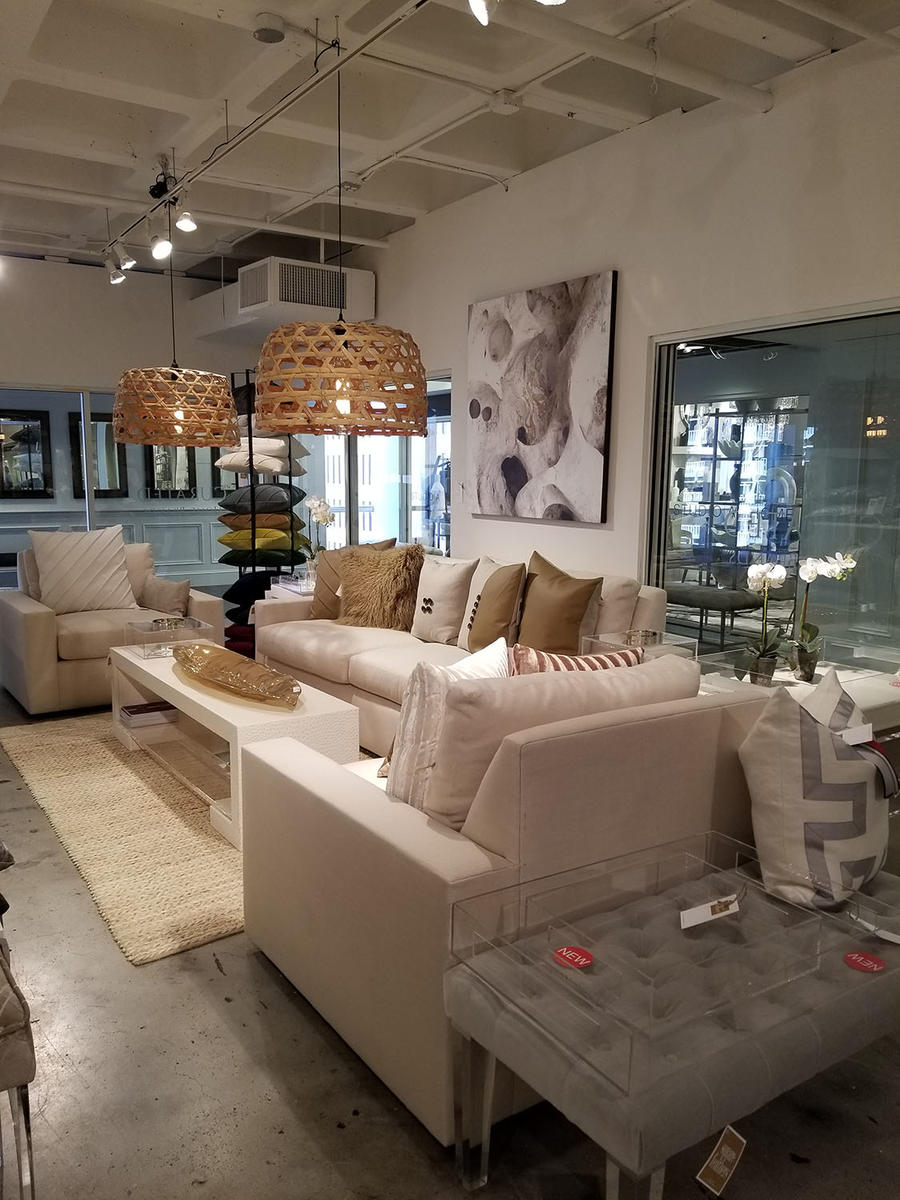 Courtesy of Katrena Griggs
She spent the bulk of her career in fashion merchandising and moved into home furnishings 12 years ago, working in multiline showrooms. She had just left a job at the Codarus showroom in AmericasMart last November when she was approached by a brand that wanted her to act as its sales representative. "They asked me if I thought I could get a team together because they wanted to be in business with me," says Griggs. She hired two employees and started a company, Curated Home Brands. It took off and she was soon representing a number of brands on the road (Square Feathers and Benson-Cobb among them), visiting multiline showrooms across the country.
As AmericasMart's massive annual summer event, The Atlanta International Gift & Home Furnishings Market, approached, Griggs wanted to have a physical space to display all the brands she was now representing. "An ideal space became available and I just knew it was one of those times when you have to seize the moment," she says. And so, Curated Home Brands, now boasting a team of eight employees, set up shop, and without meaning to, Griggs became a pioneer in her field.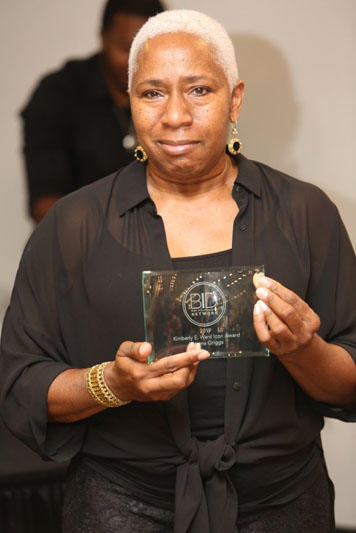 The milestone didn't go unnoticed. Just a few weeks after the showroom opened its doors, the Black Interior Designers Network hosted its annual conference at AmericasMart and ADAC—Keia McSwain, the group's president, had a surprise for her. During the conference, the BIDN presented Griggs with the Kimberly E. Ward Icon Award, named for the network's late founder. "I felt honored, surprised and speechless," Griggs says. "It was so moving not only to get the award, but to see all those people gathered. Some of them had become emotional just coming into our showroom, seeing that it was run by someone who looked like them."
Ever the entrepreneur, Griggs now wants to sell young people on the home furnishings industry. "I'm hoping to bring young people in and expose them to the opportunities that are available in the home sector because I don't think the word gets out enough. I want people to know that this is a viable career path. There's so much opportunity in this business, and I'm thrilled to be a part of it."