Stay in the know with BOH's weekly news digest, including business headlines, launches and events, recommended reading and more.
BUSINESS NEWS
Luxury smart speaker company Sonos has sued Google for patent infringement in California Federal Court, reported The New York Times. Sonos is also claiming that Amazon infringed on its intellectual property—but that it would be unable to afford taking on both Google and Amazon at once. The backstory: Sonos collaborated with Google and Amazon to both operate and sell its product—the suit claims that the two tech giants then came out with their own speakers, which harnessed the same proprietary technology but were less expensive. "Google has been blatantly and knowingly copying our patented technology," Sonos CEO Patrick Spence said in a statement. "Despite our repeated and extensive efforts over the last few years, Google has not shown any willingness to work with us on a mutually beneficial solution. We're left with no choice but to litigate."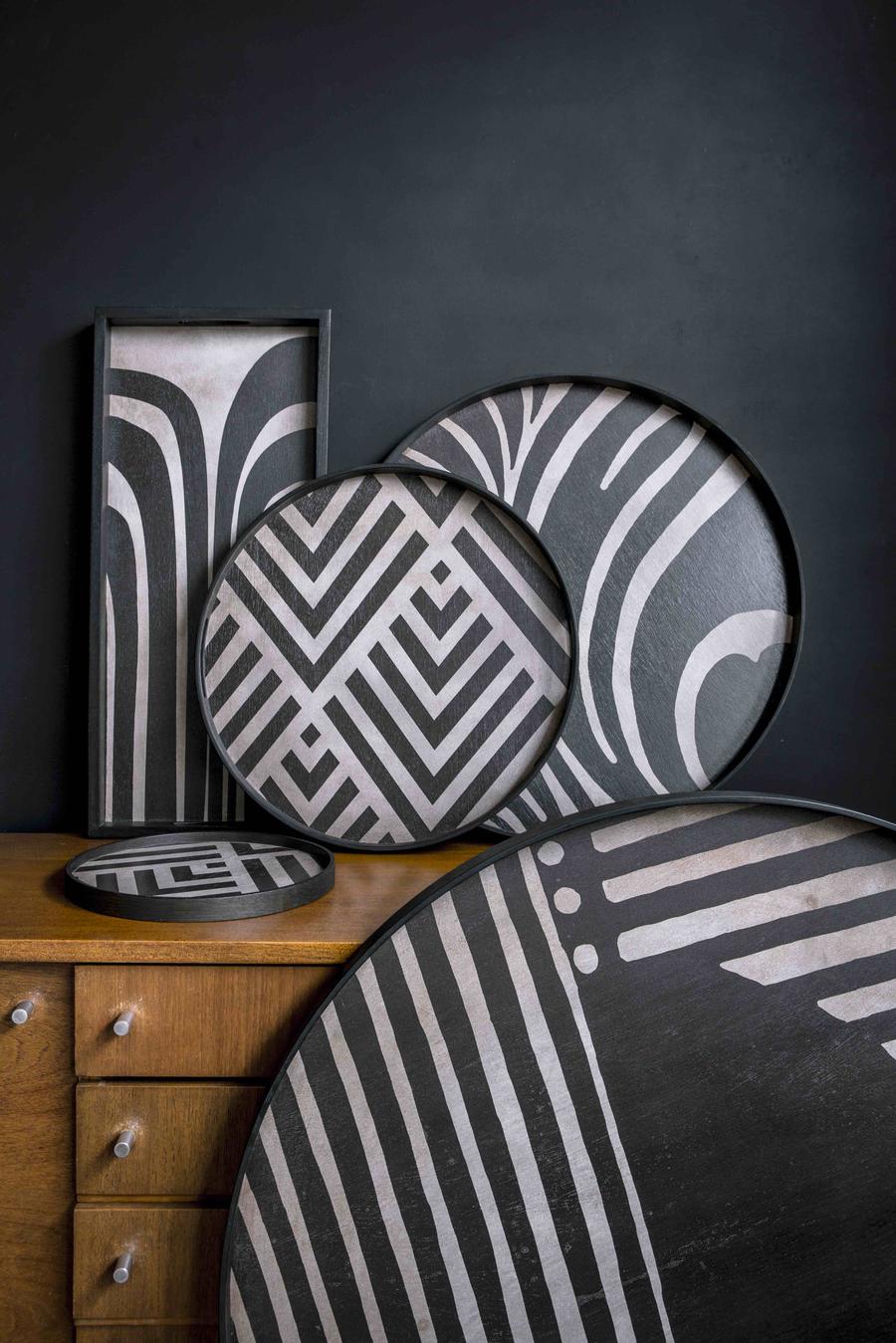 Belgian furniture brand Ethnicraft and accessories brand Notre Monde are merging this month. Ethnicraft originally acquired the brand and its collection of trays, mirrors and accent furniture in 2013 and operated it alongside its own label; now Notre Monde will cease to exist as an independent brand.
IMC has rebranded AmericasMart's semiannual home and gift market as Atlanta Market. The new branding and logos will be up for the Winter Market, which opens today and runs until January 21. "The new name embraces how the industry knows us, better connects with the sister markets in High Point and Las Vegas, and allows us to grow and adapt with the industry," IMC CEO Bob Maricich said in a statement.
The Cohen Brothers Realty Corporation has refinanced its mortgage on the Design Center of the Americas in Dania Beach, Florida, avoiding foreclosure. Current tenants include Chiquita Banana, JetBlue and Chewy, in addition to design industry stalwarts like Century, Janus et Cie and Schumacher. (Gloster, Holly Hunt and Pierre Frey have all signed new leases in recent years.) According to a statement released by Cohen Brothers, the refinancing concludes the long legal battle that began with a foreclosure lawsuit from Wells Fargo worth $172.9 million.
Sunday was the last day for the 43-year-old Annex Antiques Fair and Flea Market, more commonly known as the Chelsea Flea Market. Once New York's largest, the flea market boasted Andy Warhol as a former regular (not to mention countless interior designers). The culprit? Gentrification and rising rents in Chelsea, reported The New York Times.
OPENINGS, AUCTIONS AND EVENTS
Courtesy of the Outsider Art Fair
The Outsider Art Fair will be open from January 16 to 19 at the Metropolitan Pavilion (125 West 18th Street, Manhattan). Some of this year's curated spaces and special programs include Paul Laster's "Relishing the Raw," outsider art chosen by contemporary artists; "The Hummingbird Paints Fragrant Songs," by Isamu Noguchi Foundation and Garden museum director Brett Littman; and a panel on the professionalization of art, moderated by Bill Arning, the former director of the Contemporary Arts Museum in Houston.
Bergdorf Goodman has opened a bar and restaurant on its second floor men's store in New York. Sommelier Dustin Wilson and Michelin-starred chef Austin Johnson will run the establishment. The dining room features Franz Schuster chairs, Tom Dixon backgammon tables and wingback chairs, and lighting by Apparatus.
The annual Consumer Electronics Show took place last week in Las Vegas, and unsurprisingly, a lot of interesting smart home products debuted—like a $12,800 toilet by Japanese manufacturer TOTO that cleans itself (and you) with just the press of a button. Adobe released its own version of a video camera/doorbell that maintains a database of faces, that's expected to go for $199, says Digital Trends. Nanoleaf Unified Light Panels are touch-reactive hexagonal panels you can modify for decorative purposes, reports Business Insider. And Carisha Swanson of House Beautiful chronicled her top 15 debuts, including LG's indoor vegetable grower: "Ready to start a garden but have no green space?" Swanson writes. "Look no further."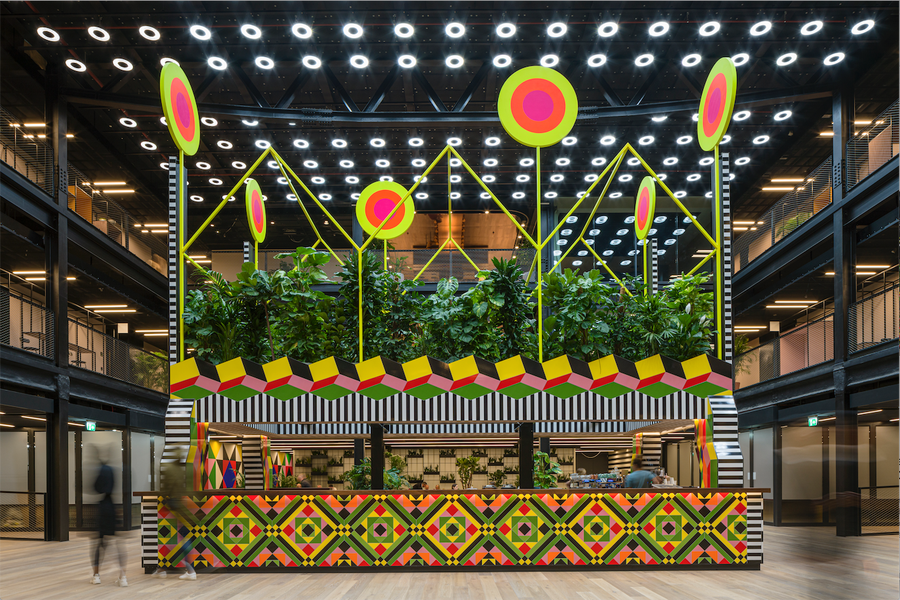 British artist Morag Myerscough will have permanent works on display at a new public space in London's Broadgate neighborhood (1 Finsbury Avenue Square). The works will cover the whole ground floor, centering around "Atoll"—a biophilic, colorful structure that houses a cafe.
LAUNCHES, PARTNERSHIPS AND COLLABORATIONS
Trade fair organizer Messe Frankfurt licensed its Heimtextil brand to Colombian private nonprofit Inexmoda, which also owns other textile and fashion trade shows in Latin America, such as Colombiatex of the Americas, and Colombiamoda, which serves as Colombia's Fashion Week. The inaugural Heimtextil Colombia will take place in April 2021. The development comes in concert with rising tourism and mobility in the Americas, which has helped grow the hospitality industry (and construction rates).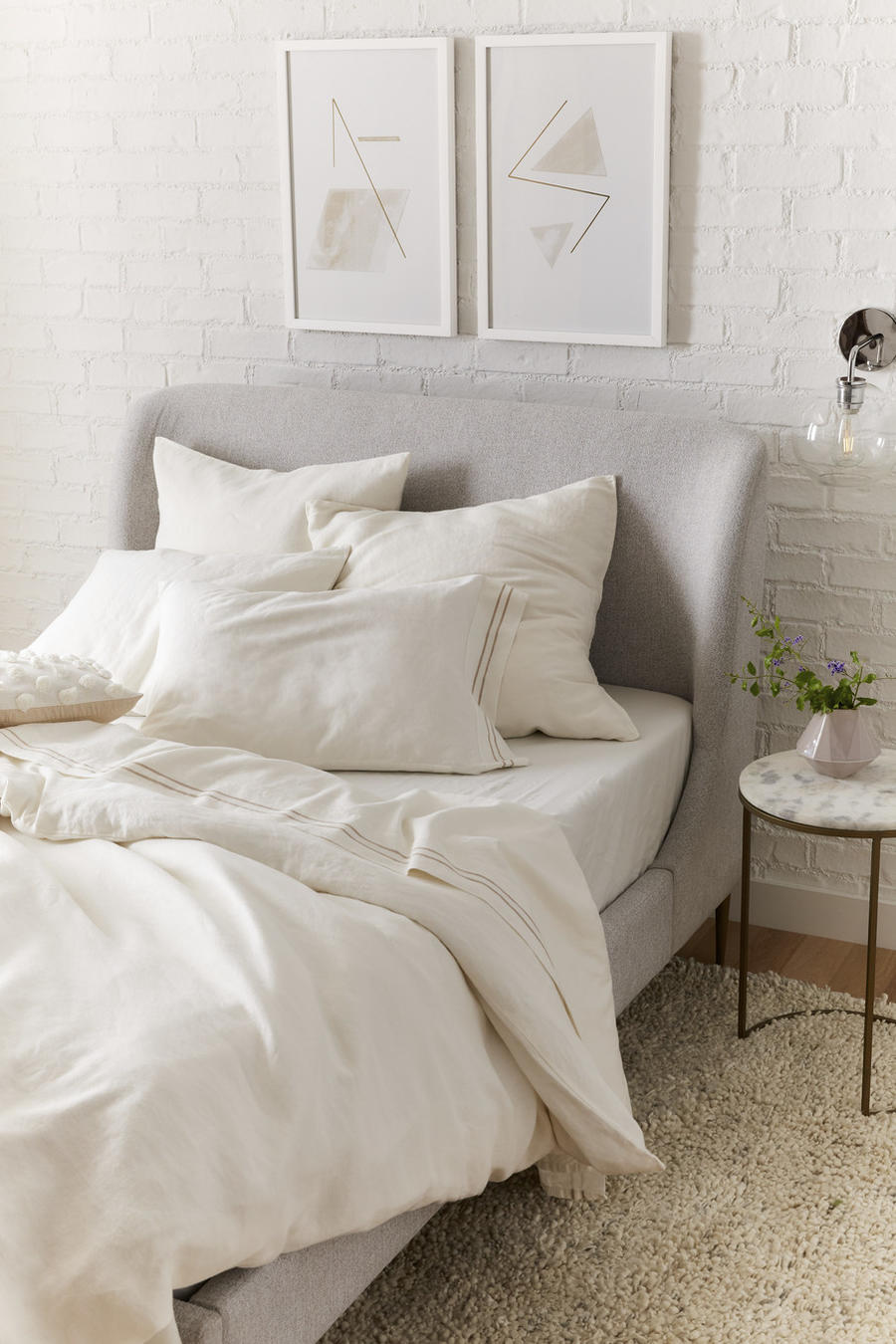 HGTV Property Brothers Jonathan and Drew Scott have launched a new magazine called Reveal. Among other home and design content, the magazine has a section where clients can submit photos of rooms and receive design suggestions, a tie-in with the Scott brothers's consumer-facing design platform, Casaza. Lauren Iannotti is editor in chief of the Meredith-owned title; she also serves as the editor in chief of Rachael Ray In Season, which under her direction went quarterly last fall.
Brooklyn-based furniture brand West Elm released a hemp bedding collection. The hemp, often considered more environmentally friendly than typical bedding fabrics, is dyed with natural materials, and is Fair Trade certified. The line is available online and in stores.
REAL ESTATE
A 45-room London mansion overlooking Hyde Park is set to break the global record for a residential sale (currently held by Ken Griffin, founder of hedge-fund firm Citadel), reported Bloomberg. The price is set to be 210 million pounds ($262 million USD)—an impressive figure in an otherwise waning British luxury real estate market.
New York designer Robert Couturier will begin work on his first residential new development project, 150 East 78th Street, designed by Robert A.M. Stern Architects.
Phase two of Hudson Yards, the Western Yard, will be spearheaded by global giant Related Companies, reported The New York Times. Millions more square feet of office and residential space is coming, as well as a new public school. But with that also may come a wall—one that will enclose a new green space and allow for a parking garage.
Ikea has acquired a shopping mall in London, reported Drapers. It's part of a 170-million-pound investment into London's Hammersmith neighborhood, with the aim of transforming the area into a city hub.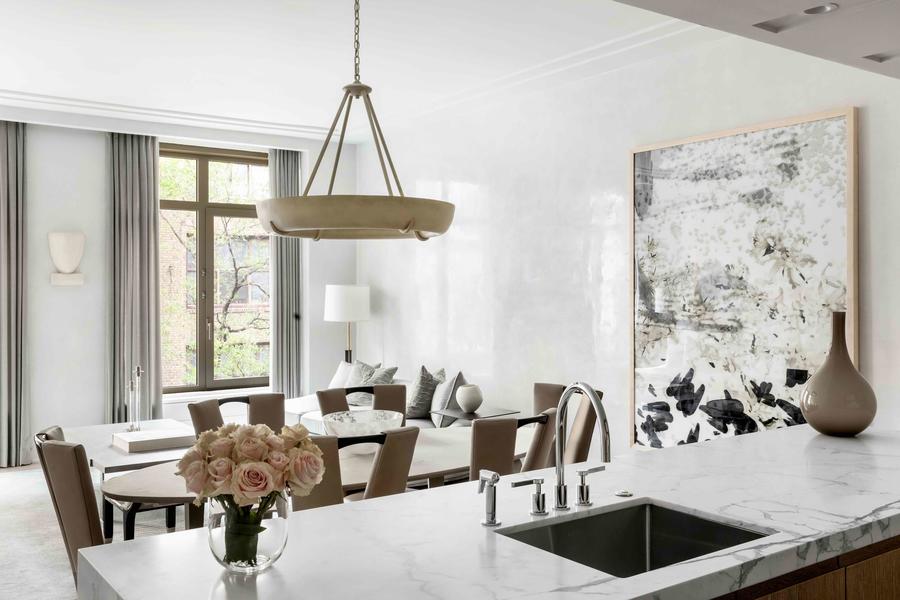 New York designer Ryan Korban designed interiors for the new 12-story residential building 40 Bleecker, which is set to open soon in NoHo. Korban used furniture from his collection with EJ Victor to furnish the first two completed apartments.
RECOMMENDED READING
Fast Company took an in-depth look at how Ikea plans to become climate positive by 2030. Among other steps: In Sydney, Ikea customers can resell the furniture back to stores to help avoid landfills, while globally, the company is launching rental furniture programs. "Hitting the climate positive goal will mean transforming every part of the business, including the way it designs products, the energy used in suppliers' factories, and how customers use products that are often seen as disposable today," writes Adele Peters. "[But] Some of the biggest changes are outside of its direct control."
English decorator Nicky Haslam turned 80, sold his house and everything in it, published a book, and "opened a new chapter," reported The New York Times. "Wealth displays are, in Mr. Haslam's view, vulgar—or common, a term whose deployment he has parlayed into a personal franchise," writes Guy Trebay. A new collection of Haslam's essays and stories, The Impatient Pen, is forthcoming. He sold his home in September: "'It didn't bother me a bit,' he said of parting with his most intimate possessions. 'I'm sentimental, not nostalgic. I steal restaurant ashtrays because they remind you of people you know.'" But tea towels are common.
It's a question we thought we'd never ask: Is avocado green making a grand return? "Remember your grandmother's avocado green kitchen?" asked the Chicago Tribune. "It could soon be yours." Apparently the revolt against the white kitchen is well underway.
CUE THE APPLAUSE
The New York School of Interior Design has received a $120,000 donation that will create two new scholarships. Named after Larry and Utta Kravet, the funds will go toward need-based aid for two students. The Larry Kravet Memorial Scholarship is for a student with creativity in fabric, and the Utta Kravet Scholarship is for a student with knowledge of design history and decorative arts.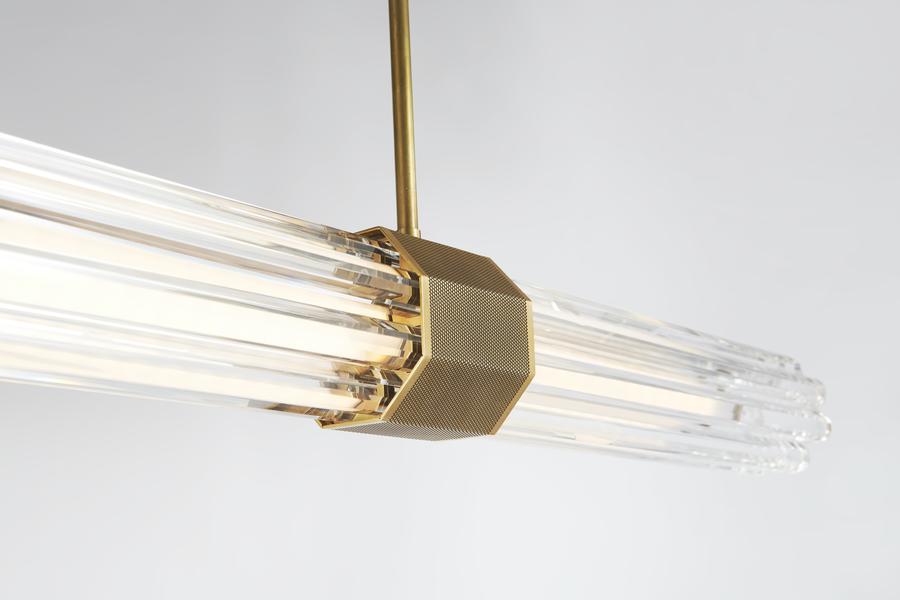 Courtesy of Lauren Rottet
Lauren Rottet of international design firm Rottet Studio received three Good Design Awards for her furniture creations.
Industry insiders are now welcome to submit nominations for the WOW Awards, to be held at High Point Market on April 27. The deadline to submit is January 31. Two categories have been added: The Visionary Award is for a woman who has impacted home and furnishing industries and/or the female leadership development network WithIt; and the Sales Excellence Award is for a woman who excels in sales, education and customer relations, as well as manufacturer relations.
The recipients for this year's ARTS awards have been named by Dallas Market Center and creative home furnishings network ART. The Academy of Achievement went to Michael Amini of Amini Innovation Corporation for his contributions to the industry; other winners include Currey & Company, Jaipur Living and Laura Umansky.
Sotheby's Home has named its 20 Designers for 2020, and the list includes Jacksonville, Florida–based designer Andrew Howard; New York designer Ashley Whittaker; and Charlotte, North Carolina–based Barrie Benson, among others.
Harvard Graduate School of Design announced its 2020 Richard Rogers fellows: for the spring residency, Timothy Ivison and Emma Letizia Jones; for summer, Sean Canty and Michelle Chang; and for fall, Thomas Shay Hill and Henry Grabar. The fellows will study London's urban boom and its consequences.
Homepage image: An interior by Ashley Whittaker, one of Sotheby's Home's 20 Designers for 2020 | Courtesy of Sotheby's Home