Heading home for the holidays? Make sure to stop by these new spaces. In our monthly showroom roundup, all the expansions and openings to have on your radar.
CALIFORNIA
Dakota Jackson has launched his eponymous Los Angeles flagship at the Pacific Design Center, offering furniture he's designed as well as decor by other artists and artisans. Next year, the designer celebrates his company's 50th anniversary. (8687 Melrose Avenue, Blue Building B370, Los Angeles)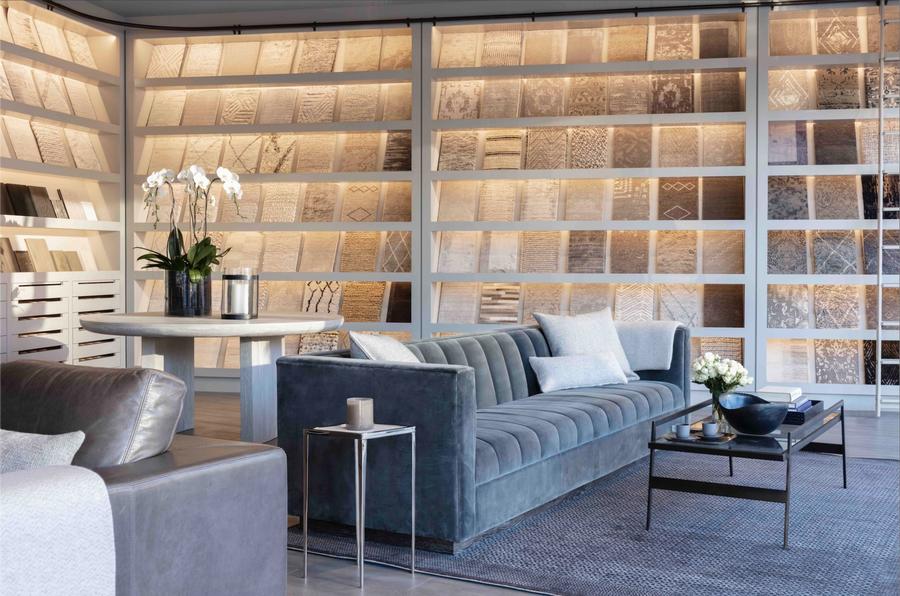 Courtesy of Ben Soleimani
Ben Soleimani has opened his first flagship in Los Angeles, in the West Hollywood Design District. His website launched earlier in November. Next year, he plans on opening another location in New York. (8626 Melrose Avenue, West Hollywood, California)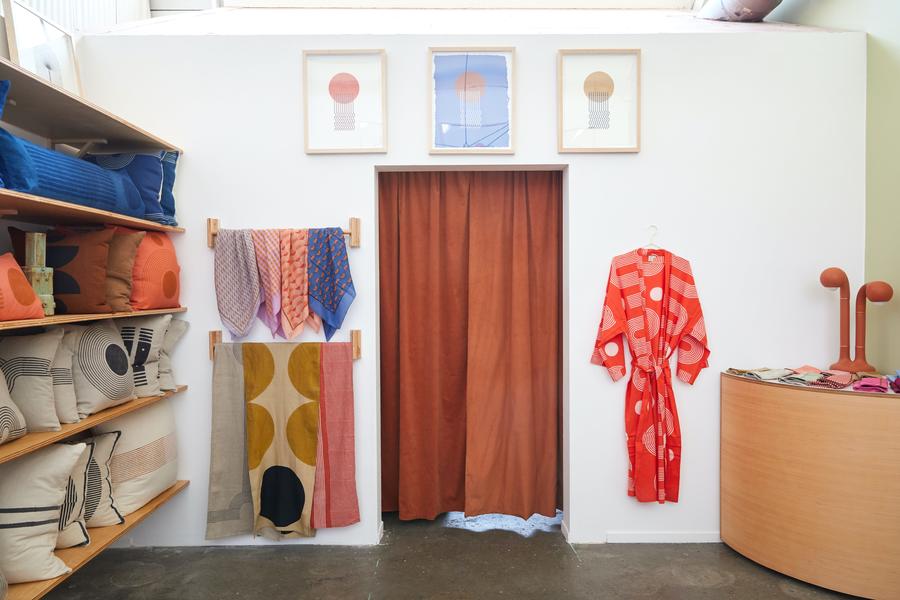 On November 30, textiles brand Block Shop is opening its debut retail shop in its studio in Los Angeles. The space has furniture and accessories by various designers in addition to Block Shop's latest collection of scarves. (3191 Casitas Avenue, Suite 156, Los Angeles)
RH is opening RH Marin, the Gallery at the Village, early next year. Located near the company's headquarters, the retailer's latest outpost will be a three-story, nearly 60,000-square-foot building with a rooftop restaurant and a wine and coffee shop on the third floor.
George Venson has opened up a West Coast outpost for his fabric and wallpaper brand Voutsa. He shares the space with art and decor purveyors The Gilded Owl. (6917 Melrose Avenue, Los Angeles)
East coast
Georg Jensen opened a new office and showroom in New York that will become the brand's headquarters and showroom. (147 West 26th Street, 6th Floor, New York)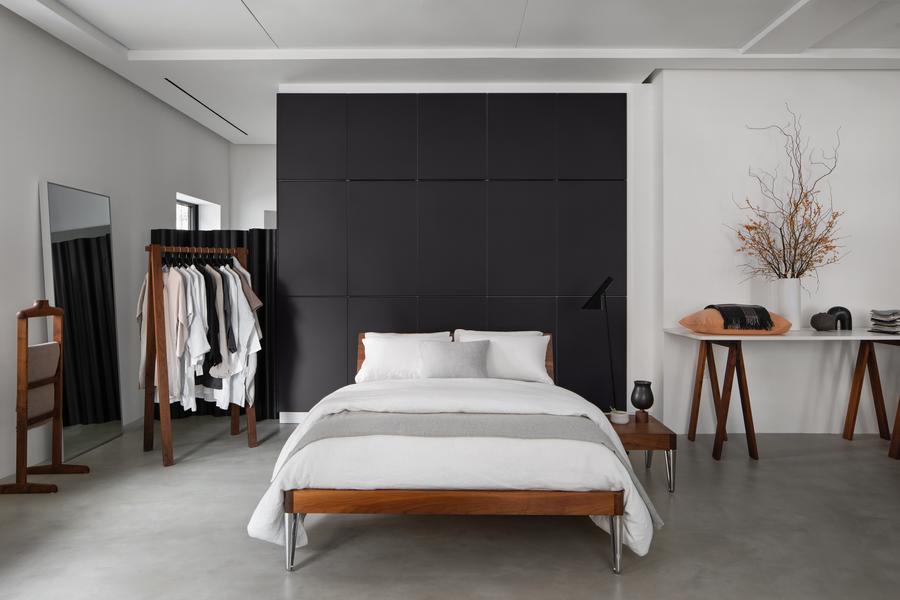 Eric Petschek, courtesy of Area
New York bedding and home accessories company Area has opened its first store; in addition to its own products, it will offer customers a curated selection of artisan-made goods. The 850-square-foot store debuts in advance of Area's 30th anniversary next year. (1 Fifth Avenue, New York)
On December 10, the TRNK Apartment will open its doors in New York's SoHo. This new residential studio and showcase space brings together designer Tariq Dixon's in-house collection with a thoughtfully curated array of products, all of which emphasize materiality and cohesion.
Midwest
California Closets has headed set up shop at the Michigan Design Center, opening a new space in the middle of this month. (1700 Stutz Drive, Suite 95, Troy, Michigan)
Pacific Northwest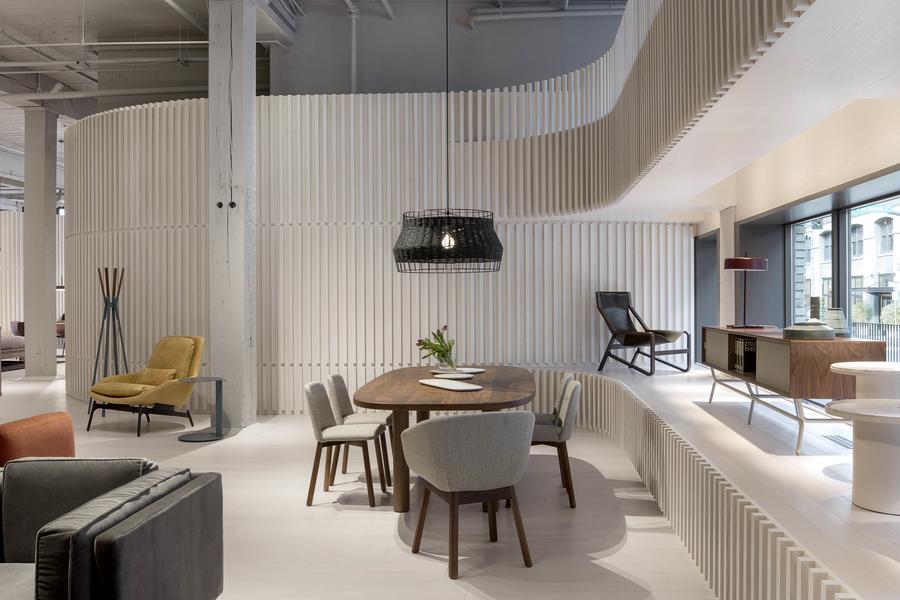 Jeremy Bitterman, courtesy of Blu Dot
Blu Dot has opened its first brick-and-mortar in Portland, Oregon. The store is 9,300-square-feet and was designed with locally based Waechter Architecture. During the month of January, a portion of its sales will benefit local organization P:ear, which assists homeless youth. (1308 NW Everett Street, Portland, Oregon)
SOUTHEAST
The Atlanta Next initiative, a long-term investment renovation strategy coordinated by new AmericasMart owner International Market Centers, has completed its first phase. The home decor brands are now open year round, and have expanded to five floors in Building 1. The floors will open during the Atlanta International Gift & Home Furnishings Market in 2020. "A major focus of Atlanta Next is to create a more compelling and thoughtful experience for the retailers and designers who use AmericasMart as a resource year-round," IMC CEO Bob Maricich said in a statement. "Redefining the open-year-round offerings creates an easy-to-shop design center experience." There are 30 new, expanded or relocated showrooms; 20 have renewed leases; 130 showrooms are now open year-round. Among those that fall in both categories are Caracole, Elk Lighting, Laura Park Designs and Yves Delorme. Commercial design, designated to the fifth floor, is three-quarters occupied.
Jaipur Living has closed its AmericasMart showroom. It has recently launched a new website with e-commerce.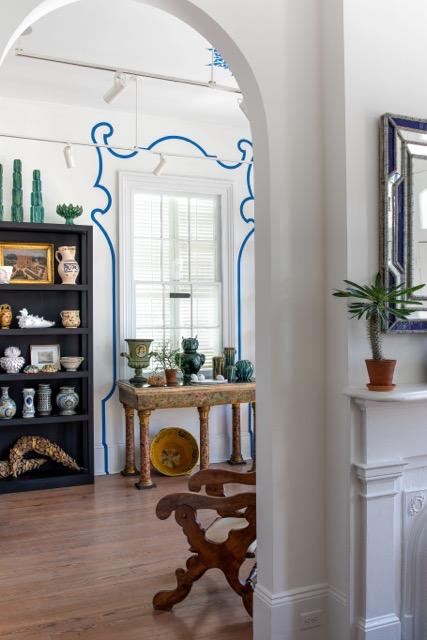 Bill Brockschmidt and Courtney Coleman opened a New Orleans office and studio this month. The 625-square-foot space includes storefront Sud—owned by Brockschmidt and his husband, architect Richard Dragisic—which sells antiques and artisan-made goods sourced from and inspired by Sicily. (4021 Magazine Street, New Orleans)
Preppy direct-to-consumer furniture brand Society Social will open its first shop in Atherton Mill and Market, a new shopping center in Charlotte, North Carolina, that also houses Warby Parker, DryBar, Madewell and Barry's Bootcamp. New York designer Sasha Bikoff designed the space. (2000-2140 South Boulevard, Charlotte, North Carolina)
Texas
Kalalou is expanding its Dallas Market Center showroom in time for the Total Home & Gift Market in January. Its new showroom is about 6,000 square feet, twice the size of its previous one. Kalalou offers home, garden and gift products. (2100 Stemmons Freeway, World Trade Center 209, Dallas)
INTERNATIONAL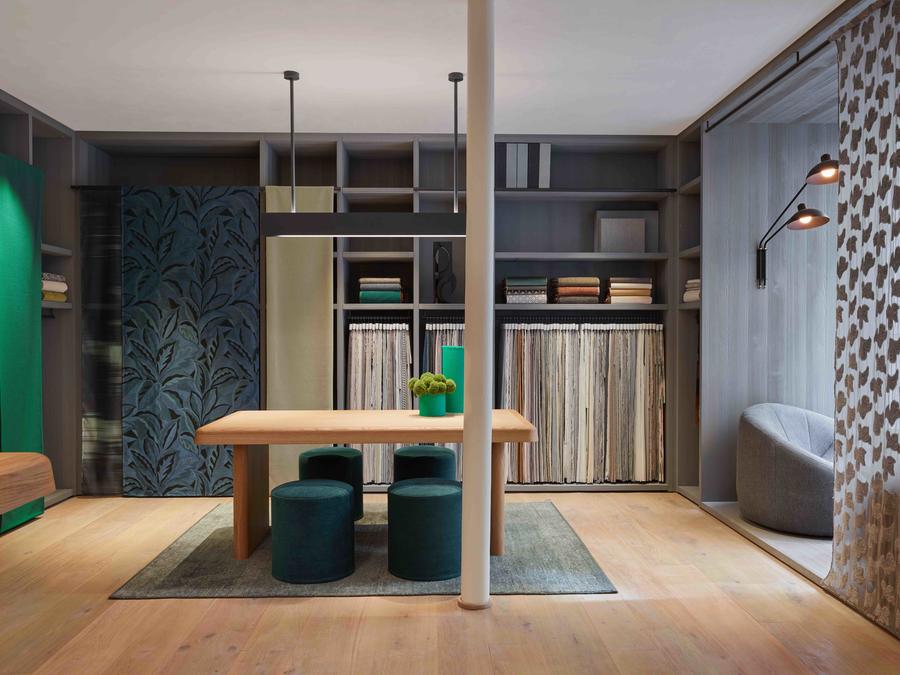 Beth Evans, courtesy of Kvadrat
Kvadrat has opened its first residential showroom in Paris, its second space in Europe. The 1,200-square-foot shop was designed by Vincent Van Duysen and opened at the beginning of the month. (33 Rue Charlot, Paris)