In its four years in business, TRNK, a cultivator for the urbane home, has expanded to virtually house nearly 50 carefully curated vendors. For the first time ever, the online stockist of contemporary homewares and design objects has launched an in-house, upholstered furniture collection designed by co-founders Tariq Dixon and Nick Nemechek. The four-piece Truss collection, which debuted to the trade in May at ICFF, just recently became available to consumers online.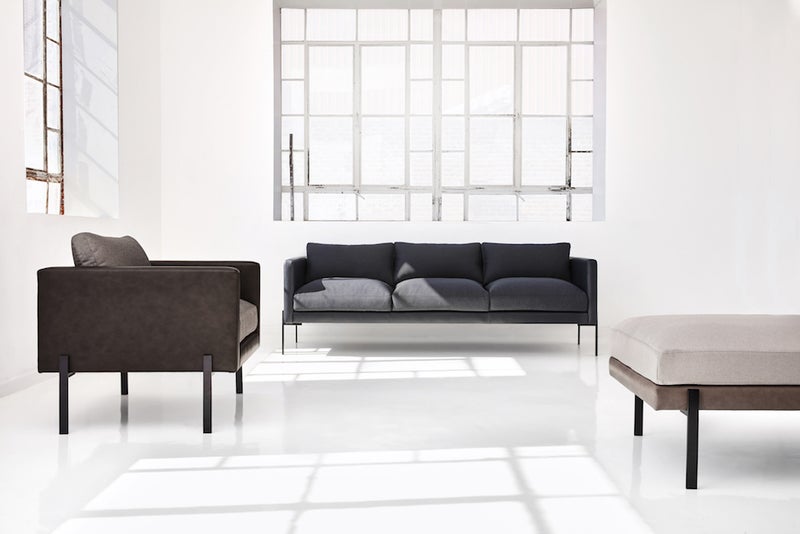 After noticing a void in the upholstered furniture industry, the TRNK co-founders set out to create the affable collection that maintained the brand's high standards of materiality and construction. "We felt like oftentimes brands compromise between design and comfort," Dixon tells EAL. "We wanted to create something streamlined with details that we could custom-develop to be a versatile piece, whether you're entertaining or lounging."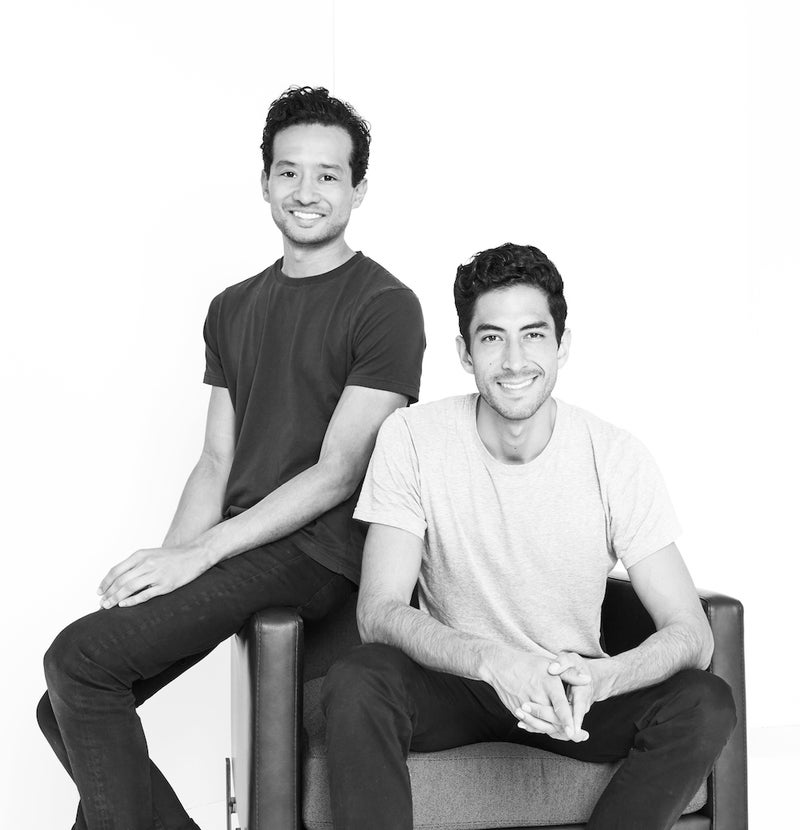 After nearly a year of development, the inaugural Truss collection was born, featuring a sofa, armchair, ottoman and two-seater bench. "We weren't expecting it to take that long, but ultimately, we didn't want to compromise," says Dixon. The co-founders dedicated a large amount of time developing the T-shaped, powder-coated steel legs that balance each piece and would eventually become the namesake of the collection.
To meet their sightly standards, Dixon and Nemechek mixed neutral and muted jewel-tone Maharam fabrics with aniline leathers. "The leather adds a richness, but then you still get the comfort of sitting in a fabric cushion," says Dixon. The brand has also made pricing a priority, with the upholstery options starting at $1,150. "It's a quality product made in the USA, and something comparable to it in the market is probably double the price. We don't wholesale it for that reason—to add value to the customer."
While it's only been available in the market for a short amount of time, Dixon says the Truss collection is already TRNK's best-selling furniture line. And this is only the beginning for in-house offerings. He says the brand plans to expand in the upholstery category before branching off into other interior furnishing sectors.