It's Tuesday, the best day of the week—at least, for the BOH news desk. In our weekly digest, find a roundup of need-to-know (and nice-to-know) news.
BUSINESS NEWS
Palm Beach Media Group has acquired Gulfstream Media Group, including its regional and home design publications. Other titles owned by PBMG include Palm Beach Illustrated, Naples Illustrated and Florida Design.
Denver-based Living in Place Institute has named its first ambassadors. The 34 representatives, who work in kitchen and bath design, occupational therapy, and real estate, and will serve LIPI for two years, speaking to people around the country about building (and adapting) homes to be comfortable and safe.
Ikea will invest $220 million in becoming climate positive, reported Green Biz. The funds will be dedicated toward green energy, reforestation and forest protection projects. By 2030, the conglomerate hopes to remove more greenhouse gases from the atmosphere than it emits via production.
IN MEMORIAM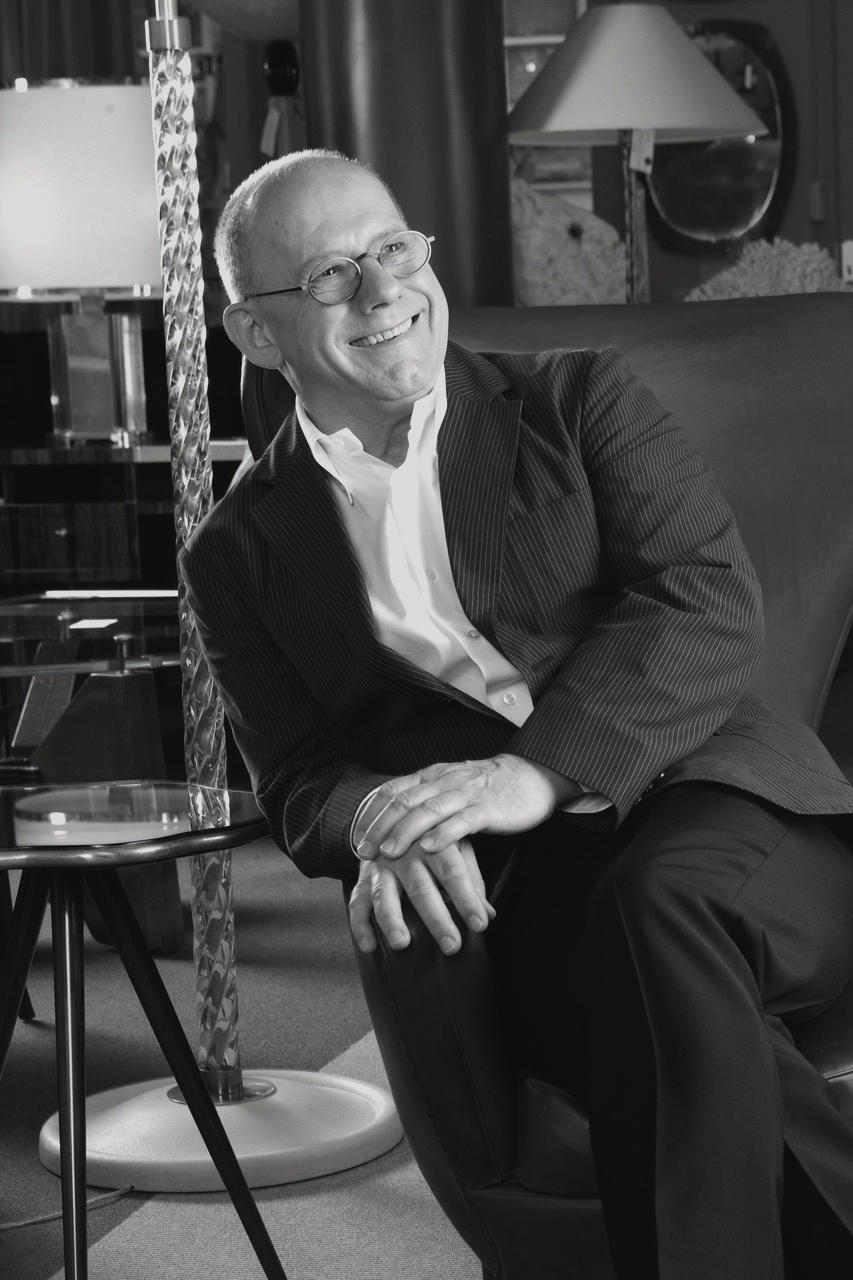 Courtesy of Bernd Goeckler, Inc.
Bernd Goeckler, whose namesake antique gallery has been a figure in the New York decorative arts community, has passed away. His death was confirmed by his husband, interior designer Carl D'Aquino.
Goeckler first opened a shop on University Place when he moved to the city in 1989, after having exhibited at antique fairs in Zürich, Basel, and Lausanne and studying at at Le Musée des Arts Décoratifs in Paris. The following year Bernd Goeckler Antiques relocated to its current location on East 10th Street. The gallery will continue under the direction of Goeckler's niece, Katja Hirche. "Bernd was my uncle, but also a father figure to me for over 20 years," says Hirche. "His vision, passion, and love for what he did inspired me to follow in his footsteps, and to continue his decorative arts legacy today.
"Through his gallery, Bernd made significant contributions to the New York design dialogue for decades upon decades," Hirche continues. "He introduced and led new discoveries throughout the years, moving away from mainstream taste to find and champion treasures from all design eras, as well as nurturing the careers of contemporary makers. He was bold and approached design in a unique way, mixing the old with the new to provoke curiosity, which led to an enviable list of renowned designer clients both in New York and internationally."
OPENINGS, AUCTIONS AND EVENTS
As "The Running of the Billionaires" kicked off Art Basel Miami this year, and the herd thundered toward the work of satirical Italian artist Maurizio Cattelan, who took over Instagram and our hearts with just a banana and some duct tape. The New York Times reported that the absurdist gesture paid off: The work, Comedian, Cattelan's first for an art fair in 15 years, consisted of three limited-edition pieces, which sold for $120,000 to $150,000.
Galerie Perrotin, where the the piece was on display, even set up a GoPro camera to capture reactions of admirers and other passers-by. "But is this a groundbreaking work, an expensive inside joke or perhaps Exhibit A in a display of income inequality?" writes Robin Pogrebin in the Times. On the second-to-last day of the show, the pricey fruit ultimately was eaten in plain sight by a prankster. It "perhaps should have included a disclaimer: for display only," writes Neil Vigdor. No legal charges will be pressed; the banana was replaced by gallery officials.
Courtesy of W.M. Brady & Co.
Master Drawings New York will feature some of the first Old Master drawings in the U.S., with works from contemporary artists including Titus Kaphar, Alex Katz and Edda Renouf. It will be held January 25 to February 1 in galleries along Madison Avenue on the Upper East Side.
Montreal gallery L'Inconnue will relocate to New York in spring 2020, opening a 600-square-foot space Manhattan's Chinatown neighborhood. The inaugural exhibition will feature Canadian artist Vera Frenkel. The gallery will be located at 211 Madison Street.
For its recently reopened galleries, New York's Museum of Modern Art worked with U.K. paint brand Farrow & Ball's color consultants to choose appropriate hues for the expanded 40,000 square feet. The brand's Wevet No. 273 was chosen to be the background for Monet's Water Lilies and Sulking Room Pink No. 295 is behind the Surrealist pieces.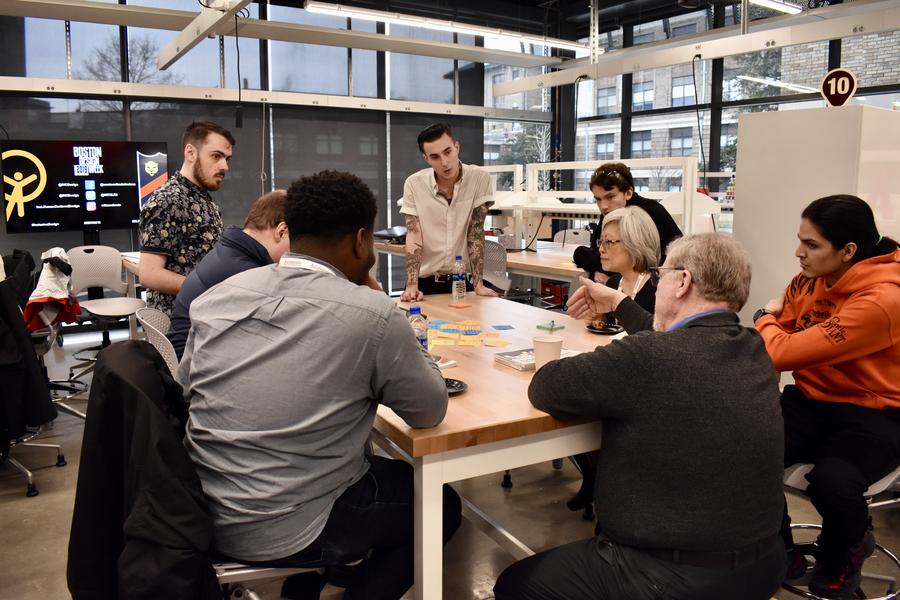 Courtesy of Boston Design Week
In April, Boston Design Week will host the World Design Weeks Forum, where representatives from design weeks in Barcelona, Beijing, Bogotá, Chiang Mai, Dubai, Helsinki, Mexico, Seoul and others will come to exchange products and ideas. The call for events for the seventh-annual Boston design festival, which takes place March 25 to April 5, began last week; those interested in registering an event can submit here.
RECOMMENDED READING
The New York Times dove deep inside The World of Interiors magazine, which it called "Condé Nast's Secret Weapon." Steven Kurutz's words hit close to home. "To be a magazine reader these days is to lament," he writes. "Titles once so culturally influential they created mythologies around them ... have been supplanted by social media and blogs, and are sometimes so thin with advertising and editorial pages as to look like brochures." Except at The World of Interiors, which seems, in a word, unaffected—and is not even really trying to be on the internet, as other legacy titles have done.
The Old Gray Lady (or at least, The Old Gray Lady's style magazine) also took a look at "The 25 Rooms That Influence the Way We Design." Number one will surprise you (it's Stonehenge).
Houzz co-founder and CEO Adi Tatarko sat down with Moira Forbes of Forbes for an interview focusing on insights and inspiration from female leaders. "As Houzz has grown, Tatarko has been deliberate about designing a career that prioritizes the personal dimensions of her life as much as the professional ones and urges others to do the same," writes Forbes. "When asked for her best advice to follow female founders, it's no surprise that Tatarko stresses the importance of staying true to yourself."
The Wall Street Journal reported on how the U.S. furniture industry has been revitalized but still lacks a sufficiently large workforce. "Here's the good news: There are now more reasons to make furniture in the U.S. than at any point since the financial crisis," writes Ruth Simon. "Here's the bad news: There aren't enough skilled workers available to support the renaissance."
CUE THE APPLAUSE
Professional Women in Construction has named its 2019 "20 Under 40" list, which included female industry professionals in architecture, engineering, construction and related fields. PWC is a national nonprofit with six chapters nationwide; it is dedicated to helping connect and advance women in the industry and promote diversity. Nora Swanson of New York–based AKF Group, Eve Biggers of New York–based Curtis Partition, and Sabeel Yosef of New York–based WeWork.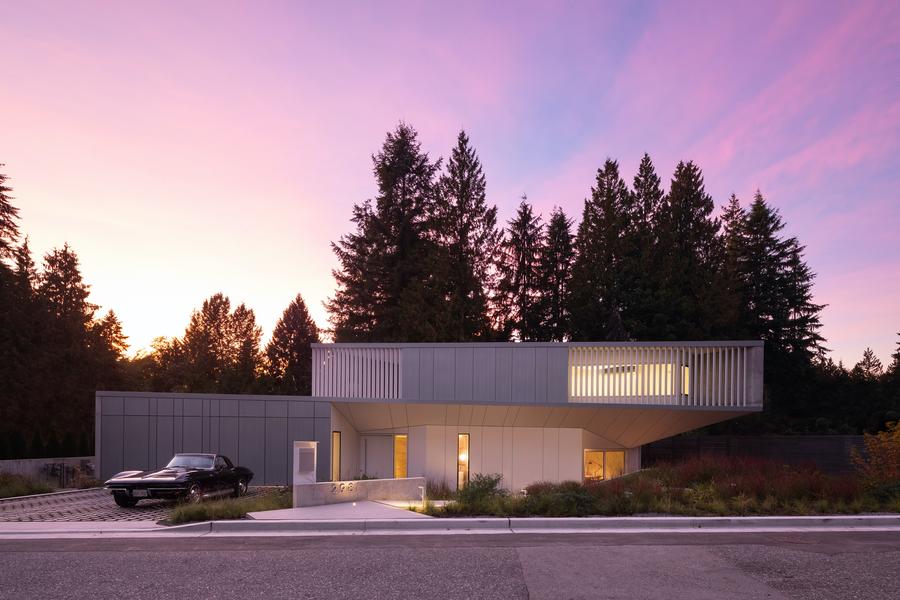 The Créateurs Design Awards, a peer-to-peer program, has announced its nominees for best residential design, hospitality design, product design, project photography, new collection and design collaboration. Among the nominees are Los Angeles designer Martyn Lawrence Bullard for his Hotel Californian design, Amsterdam-based Marcel Wanders for his Lladró Nightbloom lighting collection, and Vancouver-based Matthew McCormick for the Cascadia pendant. There were hundreds of submissions. Winners will be named on January 15.
MISCELLANEOUS
Pantone has declared its Color of the Year as a classic blue, causing The New York Times to investigate: "Can the latest color of the year help people feel better? Or just help sell a lot of stuff?" Pantone claimed that its choice was because of how today, being in the world feels a little shaky and uncertain. Pantone wouldn't get specific about why people feel shaky, but said that it was not a deliberately political choice. "One thing Classic Blue is not: sad," writes Jessica Testa. "Despite centuries of artists and writers using blue to represent melancholy, young people don't associate blue with sadness anymore."
Homepage image: Country House Valle de Bravo, a projected nominated in the new Créateurs Design Awards | Rafael Gamo, courtesy of Bernardi Peschard Arquitectura