By 2020, there will be 55 million Americans over the age of 65. That's about 16 percent of the population, and yet, broaching the subject of aging in place with clients hasn't gotten any easier. Erik Listou and Louie Delaware, the founders of the Living in Place Institute, which offers education and certification to design industry professionals, have come up with a novel approach to the problem: Don't talk about it.
"They don't ask you whether or not you want safety features in your car," Listou tells Business of Home. "They just put them in. It's not important to spend time trying to educate consumers. Let's just do it. Let's just make better, safer homes."
The pair argue that many of the design choices that accommodate aging in place don't need to be discussed with clients. Unlike paint color or selecting furniture, things like increasing the width of door frames or choosing the height of kitchen cabinets are decisions architects and designers don't necessarily need input on, but can make a home much more livable long term.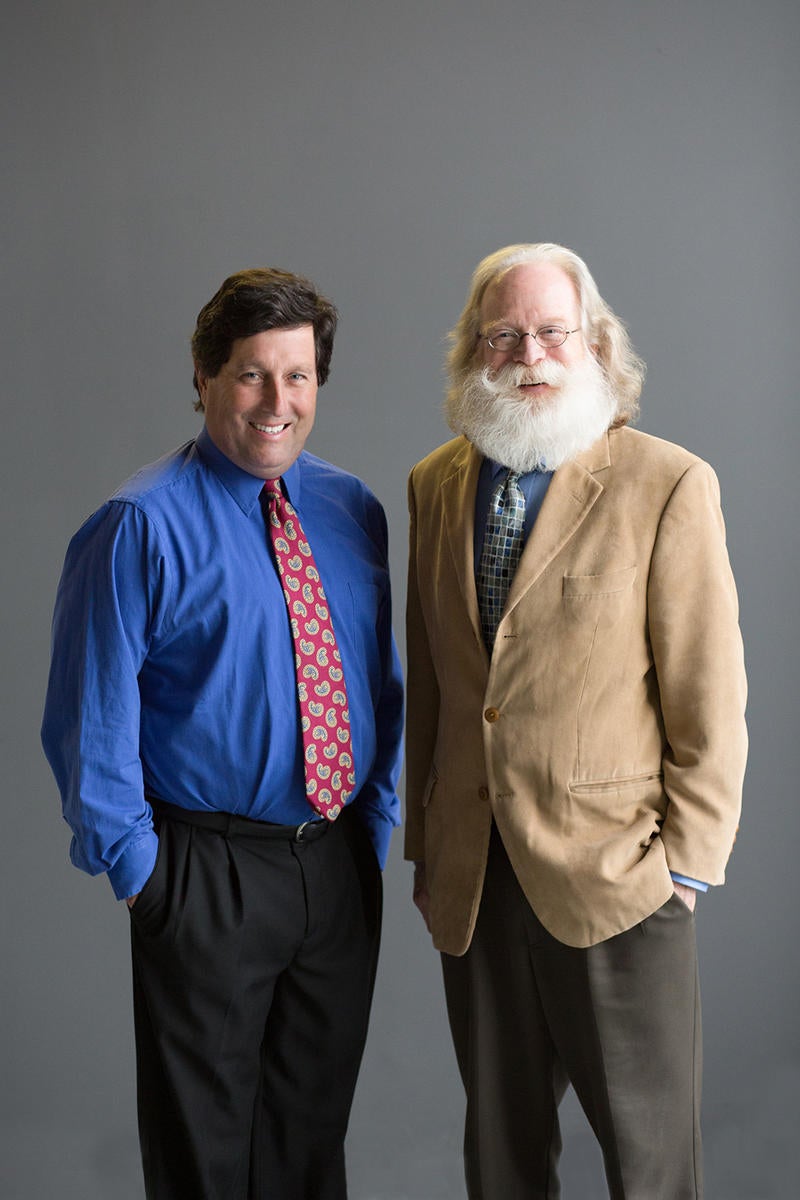 Courtesy of Living in Place Institute
For matters that do require input, the duo suggests an approach that takes the emphasis off the individual and puts it on friends and family instead. Listou uses his 95-year-old father as an example. "When I told him I was going to have a grab bar put in his shower, he said, 'I don't think I'm there yet,'" Listou says. "So, I told him that, while he may not use it, it would make things easier for older friends or relatives who might come visit. He immediately changed his mind and agreed to have it installed. And now he tells me that he actually uses it all the time."
Installing grab bars in showers is a key part of aging in place, and one that many clients bristle at, fearing it will make their home look like a hospital. Another way around this, Listou has found, is to suggest installing a towel bar instead and then anchoring it with hardware capable of bearing a few hundred pounds.
So many of Listou and Delaware's aging-in-place solutions are astonishingly simple. One (out of a checklist of more than 600) is putting outlets at least 2 feet above the floor. "Imagine how difficult it is for someone with bad joints or who needs to use a walker or wheelchair to have to get down to their baseboard to plug something in," Delaware says. Another is making sure that door frames and hallways are at least 32 inches wide, a standard set by the Americans With Disabilities Act. "You may not want to come out and say, 'We need to make this wide enough for a wheelchair to fit through,'" Listou says. "But you can give clients a reason as mundane as, 'We want this to be wide enough for you to carry several bags of groceries through at once.'"
Outside the bathroom, the kitchen is the scene of most home accidents. Here, Delaware and Listou suggest contrasting colors between countertops and cabinets and forgoing trendier high-gloss counters for matte ones, both choices that makes things easier on clients with eyesight issues.
He and Delaware stress that these components should be considered for every home, no matter the age of the client. It's not just seniors who benefit from safer living environments, adds Delaware, who specializes in childproofing. He points out that 15 percent of childhood deaths are caused by falling down at home.
"Most houses in the country don't have the basic components of safety and we need to correct that," Listou says. "So, the simplest approach becomes, let's just make everything we do safe."