In less than a week, design professionals will descend upon Orlando, Florida, for the 2018 Kitchen & Bath Industry Show (KBIS), which is presented by the National Kitchen and Bath Association (NKBA). Every year—for more than 50 years, in fact—the trade event has hosted the leading brands in kitchen and bath industry, while also incorporating educational programming and top award recognitions. Before entering the bustling halls of the Orange County Convention Center (OCCC) next week, here's a list of the can't-miss events.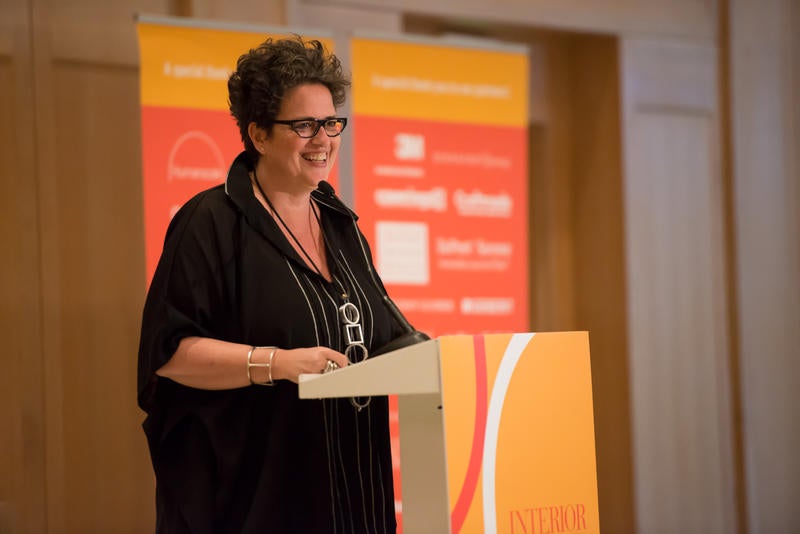 1. Opening Party: Gatsby Style
Monday, January 8 | Rosen Centre, 6 p.m. to 11 p.m.
A Gatsby-inspired bash will give the green light to KBIS's three days of design. While the semiformal event is meant to recognize award recipients of the NKBA Professional Design Competition, the Student Design Competition and other industry title honorees, it's also a great opportunity to network with other fair attendees before the jam-packed appointments begin.
2. Keynote Presentation With Cindy Allen
Tuesday, January 9 | OCCC S210A, 1:30 p.m.
Interior Design editor in chief Cindy Allen presents "Pop Goes the Future: Top Trends Bursting Onto the K&B Scene," kicking off the conversation of emerging designs not just for KBIS but also the year as a whole. A longtime design eye for Sandow Media, Allen will forecast the styles developing within the industry and how to engage with them strategically.
3. State of the Industry Address
Wednesday, January 10 | OCCC S201A, 9 a.m. to 10:15 a.m.
The kitchen and bath industry's top executives are coming together to assess the industry from both a past perspective and looking forward. Don't let corporate lingo be a deterrent—this is sure to be a relevant address covering critical topics, from fluctuating economic markets to challenges involving the skilled labor market as well as the digital age. Fox News and Fox Business anchor Melissa Francis will moderate the panel of industry executives, including David Kohler, president and CEO of Kohler Company; Rick Hasselbeck, chief commercial officer of GE Appliances; and Scott Culbreth, senior vice president and CFO of American Woodmark Corporation.
4. NKBA Thirty Under 30 "Product of the Future" Presentations
Wednesday, January 10 | KBISNEXT Stage, 2 p.m. to 3 p.m.
Standout professionals in today's kitchen and bath industry will be recognized at the NKBA Thirty Under 30, which hosts its roster announcement on Tuesday. New this year is the presentation round, where honorees were assigned teams and asked to develop a "Product of the Future." Take away valuable insights from the industry's emerging leaders as they "sell" their ideas at the presentation.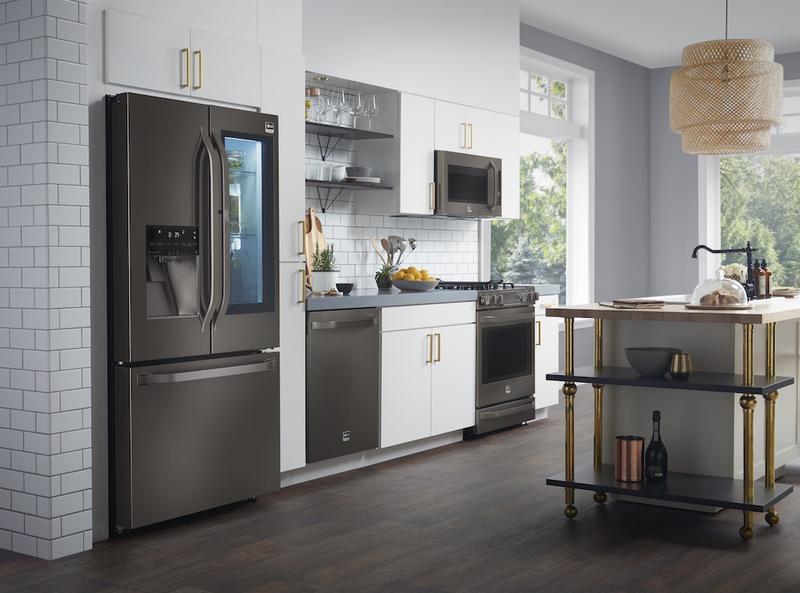 5. Beers & Cheers for Trade Careers
Wednesday, January 10 | The KBIS Backyard (South Hall Parking Lot),
4:30 p.m. to 6 p.m.
The men of This Old House take the party outside for what's sure to be a fun and informational affair. Residential builders, designers, contractors, architects and manufacturers are invited to join Kevin O'Connor, Roger Cook, Richard Trethewey, Tom Silva and Norm Abram for brews and live cooking demonstrations. This Old House Generation Next will also be on-site to share an assessment of the distressed skilled labor gap and how industry professionals can influence the course of action.
6. Tour KBIS Like an Expert
If the idea of planning a schedule is still intimidating, rely on design experts at CTC&G (Connecticut Cottages & Gardens) to lead the route. Editorial director D.J. Carey has marked 17 stops within her specially curated tour, available to a select group of designers through a VIP Access Program. While the tour may be exclusive, EAL got the scoop on these planned visits: American Standard, Ann Sacks, Coastal Shower Doors, DXV, Fantini, Florim, Gaggenau, GEOLUXE, Grohe, INOX, Kallista, Kohler, Miele, Robern, ROHL and Thermador.
KBIS 2018 will be held January 9 to 11 in Orlando, and the registration deadline is January 6.