Plumbing brand American Standard made a donation to help families living at a Catholic Charities homeless shelter called Naomi's Way in New Brunswick, New Jersey, providing more than $100,000 in bathroom and kitchen fixtures, faucets and labor renovation funds. It also contributed 330 hours of employee volunteer painting time to help renovate the building.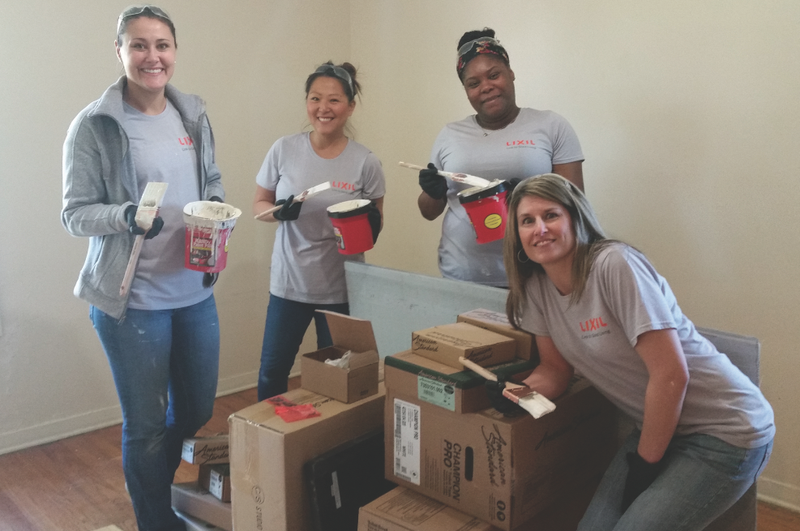 "Providing solutions that make life healthier, safer and more comfortable has always been at the core of the LIXIL corporate values," says Jeannette Long, vice president, marketing communications, at LIXIL Americas. "Naomi's Way provided us with the perfect opportunity to bring our mission to life, by helping to remodel these apartments and make a difference in the lives of families in need in our local community."
Naomi's Way offers transitional housing to homeless single women with children. The 12-apartment residence is reopening with new bathrooms, kitchens, lighting fixtures and outlets, in addition to a fresh paint job in all units and common areas. The center will serve as permanent housing for those with special needs related to homelessness, job loss, abuse, addiction and other issues.
"Catholic Charities serves the most vulnerable members of our communities, providing them with valuable services that are delivered with dignity and respect, all with the goal of improving their quality of life," says Marianne Majewski, executive director of Catholic Charities Diocese of Metuchen, which serves people through more than 100 programs in New Jersey.
Product donations included LED energy-saving light fixtures from Philips Lighting; AFCI outlets, plus plate and outlet covers from Leviton; and paint from a local Sherwin-Williams store. More than 40 LIXIL employees volunteered roughly 330 hours to paint the facility's apartments and hallways over a two-week period, with the help of Philips Lighting reps and a dozen volunteers.
"This generous donation of American Standard plumbing products allows Naomi's Way to offer attractive, durable and up-to-date apartments for needy families to soon call their own," says Rich Matarangelo, facilities maintenance manager at CCDOM. "The new water- and energy-efficient plumbing fixtures will not only benefit the residents with optimum performance—we expect to see a reduction in our water and energy costs, as well."
Each of the residential unites was outfitted with an elongated Champion PRO toilet, a slip-resistant Princeton Americast bathtub, urban design–inspired Townsend bath and shower faucets, and a Pekoe single-handle high-arc kitchen faucet.