Located at 101 Park Avenue, the new Sandow headquarters highlights a move from the media brand's prior home at the Time-Life Building in midtown Manhattan. Sandow takes over a full floor (45,000 square feet), as part of a move to prepare for next year's debut of its new technology and logistics platform, Material Bank.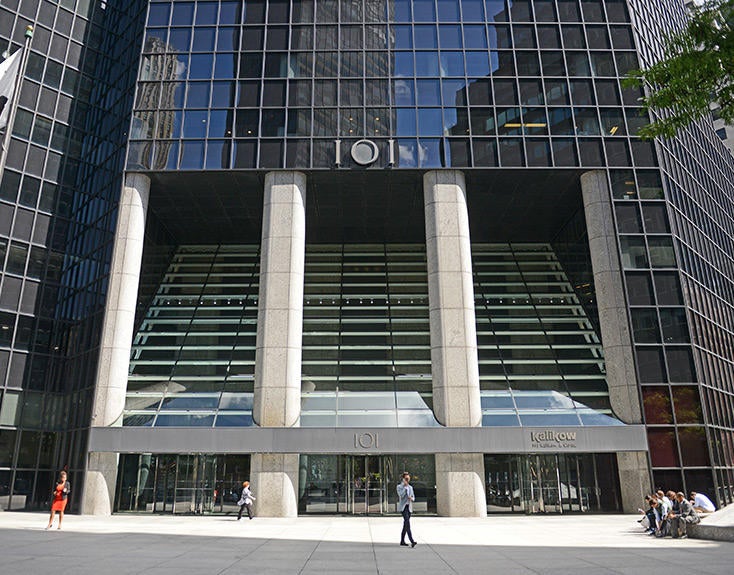 The new space is one of the largest single-floor plates in Manhattan, and represents the media brand's expansion, including planned new hires. Sandow's former space was about 39,000 square feet. "I look at the investment in this move as more than just office space, but as a platform for growth and innovation," says Adam I. Sandow, founder and CEO of the company.
The Gensler-designed space has views of Park Avenue and Grand Central Station, and has been renovated to encompass a new Material ConneXion library, an in-house Starbucks location, a theater, and a variety of large-scale event spaces for hosting the Sandow events and exhibits. The building itself also offers a private dining club and a café.
Sandow, which was founded in 2003, currently includes media brands Interior Design, Luxe Interiors + Design, NewBeauty and Worth, as well as the recently founded beauty solutions company Beauty Engine, the retailer Fred Segal, and the global materials consultancy Material ConneXion.
As Crain's reported earlier in the year, the company is subleasing the space from Condé Nast's parent company, Advance Publications. Newmark Knight Frank New York Tri-State Region president David A. Falk and senior managing director Jason T. Greenstein both represented Sandow in its negotiations. The building, designed by Eli Attia Architects, has been owned by HJ Kalikow since its completion in 1982.
Other tenants in the building include the American Kennel Club, Hitachi Data Systems, Federal Home Loan Bank of New York, Tiger Foundation and Morgan Stanley.