It's not unusual for descriptors like "eco-friendly" and "sustainable" to be tied to furniture and textile collections in today's market. Going beyond just the buzzwords, however, is Milliken Specialty Interiors, the under-wraps supplier behind the performance fabrics at Pottery Barn, whose latest fabric collection, Breathe, can provide the exact amount of recycled plastic bottles used per yard.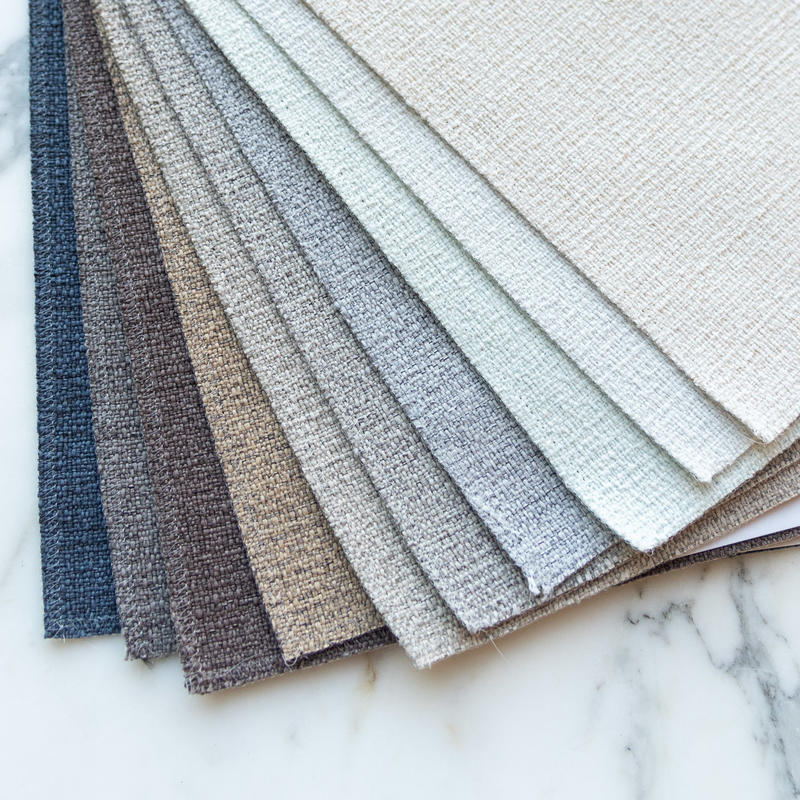 One hundred and forty plastic bottles. That's the minimum at which LeAnne Flack, marketing manager at Milliken & Company, says you'll find recycled in the average sofa. The Spartanburg, South Carolina–based flooring and textile company has partnered with fiber manufacturer Unifi, which creates the plastic bottle–extruded Repreve polyester fiber used in the Breathe collection.
Once the fabric is manufactured at Milliken, it's then returned to Unifi to undergo a "fingerprint test," where it gets Unifi-certified and given its exact bottle count per linear yard. "We're targeting at least 30 percent of Repreve yarn in the Breathe collection," Flack tells EAL. The textured fabric, the collection's highest-count currently offered, features 10 bottles per yard.
For retailers, the bottle-count tool creates a narrative behind each upholstered piece. "Suppliers can request the service of bottle count to then take that number down to the consumer level—say, for an added detail on a hang tag," says Flack.
In addition to its recycled plastic bottle count, the Breathe by Milliken collection is innovative in its use of a fluorine-free treatment, a plant-based repellent that's durable enough to qualify as performance-level.
"We've always been focused on sustainability throughout the span of Milliken," Emily Michaels, senior research and development chemist at Milliken & Company, tells EAL. "When looking at this [collection], we thought, We love the performance features that having a fluorine treatment gives you—that water and stains bead up and roll off, that it's easily cleanable. So we wanted to go about that in a natural way."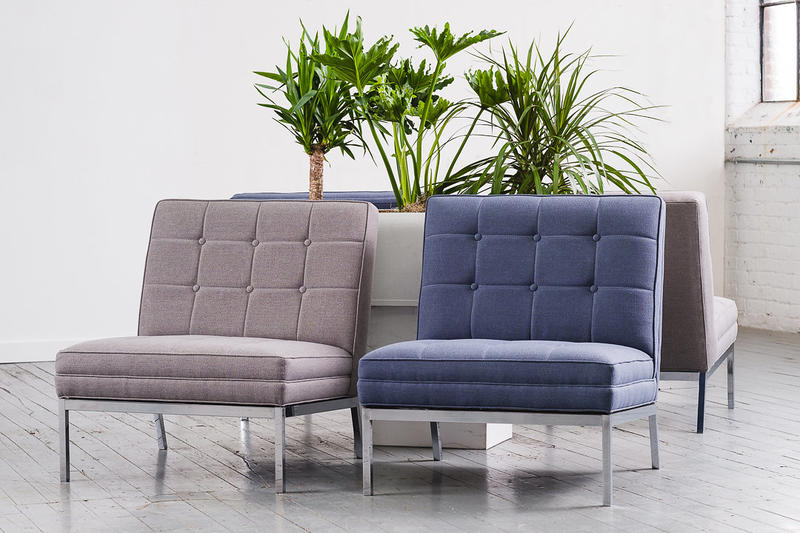 Being able to create a durable performance fabric—one that's offered in several natural and synthetic fiber options, no less—that's fluorine-free is a pretty big deal for the category. And as the demand for transparency and wellness increases among consumers, Milliken couldn't have introduced the collection at a better time.
"Being a chemist, I'm definitely pro-chemicals," says Michaels. "They can do a lot of wonderful things, but with that has to come a balance. You don't want to put chemicals into things just because you can. When working with designers and looking at where these fabrics play a role in our lives—particularly with our partnership with Pottery Barn, where the family spends a lot of time together on the couch—you want to make sure you're being thoughtful and deliberate to bring the performance in a way that makes you feel good and takes the consciousness and application of that fabric into mind. In thinking of putting Breathe together, that's what we did."