In a record-tight housing market—and with Halloween just a few weeks away—one particularly spooky property just hit the market, and there may be a few otherworldly tenants already occupying the space. Read on for our weekly roundup of headlines, launches and events, recommended reading, and more.
Business News
In a nationwide bid to adapt to rising sea levels and worsening hurricanes caused by climate change, the cost of insuring waterfront properties will sharply incline starting October 1, The New York Times reports, as the U.S. government begins to pull back drastically on heavily subsidized federal flood insurance in coastal communities. Federal officials say the objective is to encourage homeowners to understand the risks they face and consider moving to safer ground, while also adjusting rates more fairly—the revised program will account for the size of a home, meaning large oceanfront properties will face the biggest increases. The flood program insures 3.4 million single-family homes around the country, 2.4 million of which will see rates rise by a maximum of $120 in the first year—however, that number will continue rising over the coming years to reflect the new system. For one Tampa-based real estate agent, for example, an insurance agent has calculated that her rates will go from $280 a year to $7,147.
The number of containerships anchored off the ports of Los Angeles and Long Beach, California, has once again broken records, FreightWaves reports, as an all-time high of 73 vessels sat waiting in San Pedro Bay on Sunday. The issue partially has to do with the port's operations, The Wall Street Journal reports—unlike its round-the-clock counterparts in Europe and Asia, the complex remains closed on Sundays and some weekday hours, creating a deeper backlog in a global supply chain already depleted by the pandemic.
Nordstom's New York flagship, which opened just five months before the pandemic shut the city down, has opened a new home department on its first and second floors, The New York Times reports. The new space offers a mix of mainstream and smaller brands, including locally based labels like Thompson Street Studio, Wooj Design, and the retail debut of Great Jones, plus a section devoted to products from the MoMA Design Store. In keeping with the 15 Percent Pledge, the store also prominently displays Black-owned brands like the Harlem Candle Co., Goodee and Estelle Colored Glass. Design and decor items mostly dominate the space's lower floor, while practical items such as bedding and appliances are housed on the second floor, with the entirety of the new department skewing toward smaller items.
Property technology startup June Homes has raised $50 million in total funding in a round led by SoftBank Ventures Asia with participation from TQ Ventures, FJ Labs, K50, Reshape, Quiet Capital and angel investors Demi Lovato and Scott Belsky, founder of Behance. Led by founder and CEO Daniel Mishin, the company aims to streamline the rental experience for tenants by allowing them to discover, apply for and move into a new home in as little as three hours. June Homes eliminates broker and management fees and takes responsibility for tenant defaults, non-payments and building performance. The startup also employs an algorithm to detect apartments in disrepair, and has developed a process to inspect, renovate and list units for rent in less than three days as part of its mission to facilitate a smoother rental system from all sides.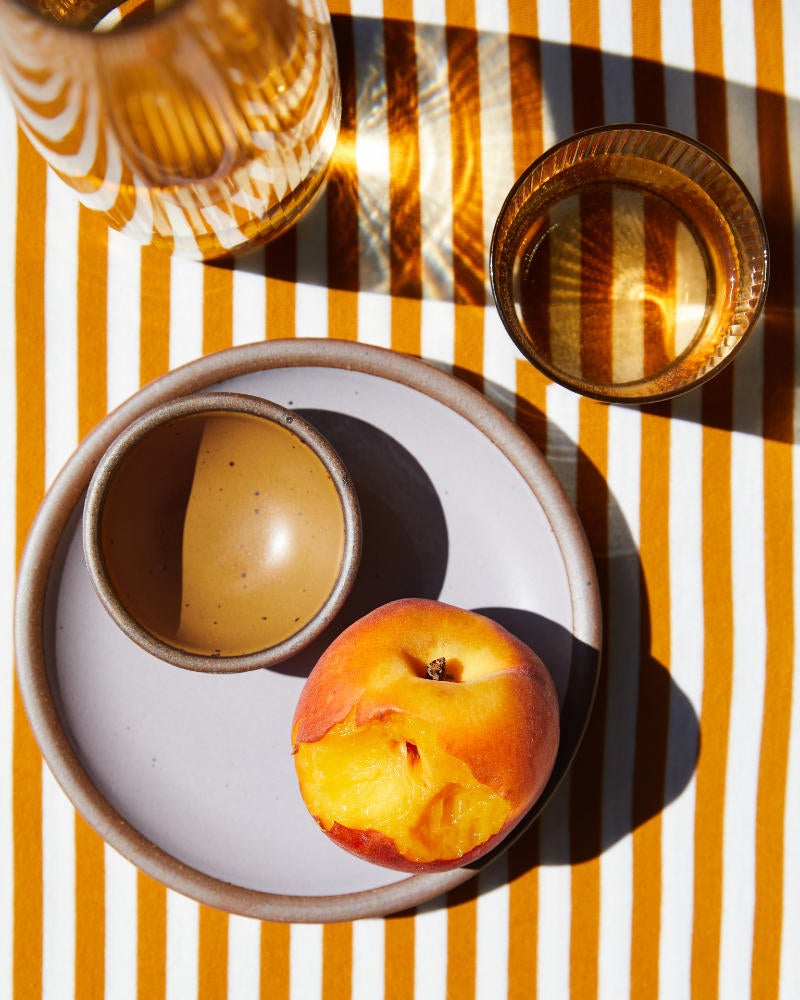 East Fork has announced its first equity investment from an institutional partner, Pentland Ventures, securing what Crunchbase reports to be $3 million. The funds will contribute to the North Carolina–based ceramic dinnerware brand's next phase of growth, which includes expanded manufacturing, product development and fulfillment capacities; an in-house clay making and reclamation program; and the elimination of fossil fuels from its firing process by 2025.
In addition to its flagship fairs in Miami and Basel, Design Miami is launching its next iteration in Qatar's capital city of Doha. According to The Art Newspaper, the event is scheduled to take place next spring in the Doha Design District as part of a three-year partnership with Msheireb Properties, a real estate subsidiary of the government-backed Qatar Foundation, which is developing the area. According to a statement from Design Miami, the collaboration aims to "define Doha as a new global design hub."
Chairish recently released the 2021 Home Furnishings Resale Report, its first study on the state of "recommerce" in the home industry. The report found that 66 percent of U.S. homes now contain resale home goods and furniture—a category that's projected to grow by 54 percent over the next five years at a rate over three times faster than that of traditional retail. In the same time frame, the study projects that $16.6 billion of secondhand furniture will be sold, marking a 70 percent increase from 2018. Insights from surveyed shoppers revealed that the majority are on board with the growing sector, as 70 percent plan to continue making pre-owned online purchases beyond the pandemic while 80 percent seek out higher-quality pre-owned goods to contribute to a longer lifespan in the circular economy.
Artistic Tile has filed a claim against New Jersey-based Valley Bank for allegedly cashing $5 million in counterfeit and forged checks from May to July 2021. The luxury tile and stone provider had been working with the regional bank for 34 years, and claims that the financial institution and its leadership lacked sufficient safeguards to catch the fraudulent activity. Valley Bank did not respond to a request for comment.
Launches and Collaborations
Home furnishings retailer Room & Board has partnered with quartz surfaces producer Cambria—a fellow Minnesota-based brand—for a line of home goods and handcrafted tabletop items. The collection, available online and in Room & Board stores across the country, features coasters, a Lazy Susan, bookends and serving boards available in several Cambria designs, including Big Sur Mist, Brittanicca Gold, Foggy City and Mammoth Cave.
Design and branding agency FrenchCalifornia has announced the opening of The Belnord Project, an art and design exhibition located in a residence inside Manhattan's historic Belnord building. Originally built in 1908, the Upper West Side building was recently restored by Robert A.M. Stern Architects, and will house the shoppable presentation through spring 2022. Visitors can expect to see staged work from makers such as Nancy Lorenz, Pierre Yovanovitch, Jeff Zimmerman and Greta Grossman, with collectible design pieces available through R & Company.
Kirei, a provider of eco-friendly interior design materials, has launched a direct-to-consumer platform called Quick Ship, offering access to its products to consumers beyond commercial architects and designers for the first time. Available through an online platform, the initial launch will feature the brand's acoustic products in three styles—the Vee, Barcode and Geometry EchoTiles, each available in a variety of different patterns.
Home design website Hunker has launched its first podcast, Being Home With Hunker, hosted by the media site's editorial director, Laurie Gunning Grossman. In the show, created to explore how good design factors into everyday life, Grossman will lead conversations with guests such as interior designer and TV personality Breegan Jane, interior designer Cliff Fong, Serena & Lily co-founder Serena Dugan and podcast host and writer Elise Loehnen.
Showhouses
The second annual Kips Bay Decorator Show House in Dallas has opened its doors to the public, displaying a newly designed 11,000-square-foot Georgian estate seated on nearly 1.5 acres in the city's Old Preston Hollow township. With two full kitchens, a wine cellar, a theater and a variety of living spaces, the house has been reimagined by a select group of 25 designers and architects, including Alexa Hampton, Corey Damen Jenkins and Ken Fulk. The house is open for tours until October 24, and proceeds from the event will go to the Kips Bay Boys & Girls Club as well as the Dallas-based nonprofit Dwell With Dignity. Veranda has a digital tour (available here) offering a glimpse inside each newly designed space, from designer Janet Gridley's stately lounge area to Michael Hilal's intimate, modernist-inspired study.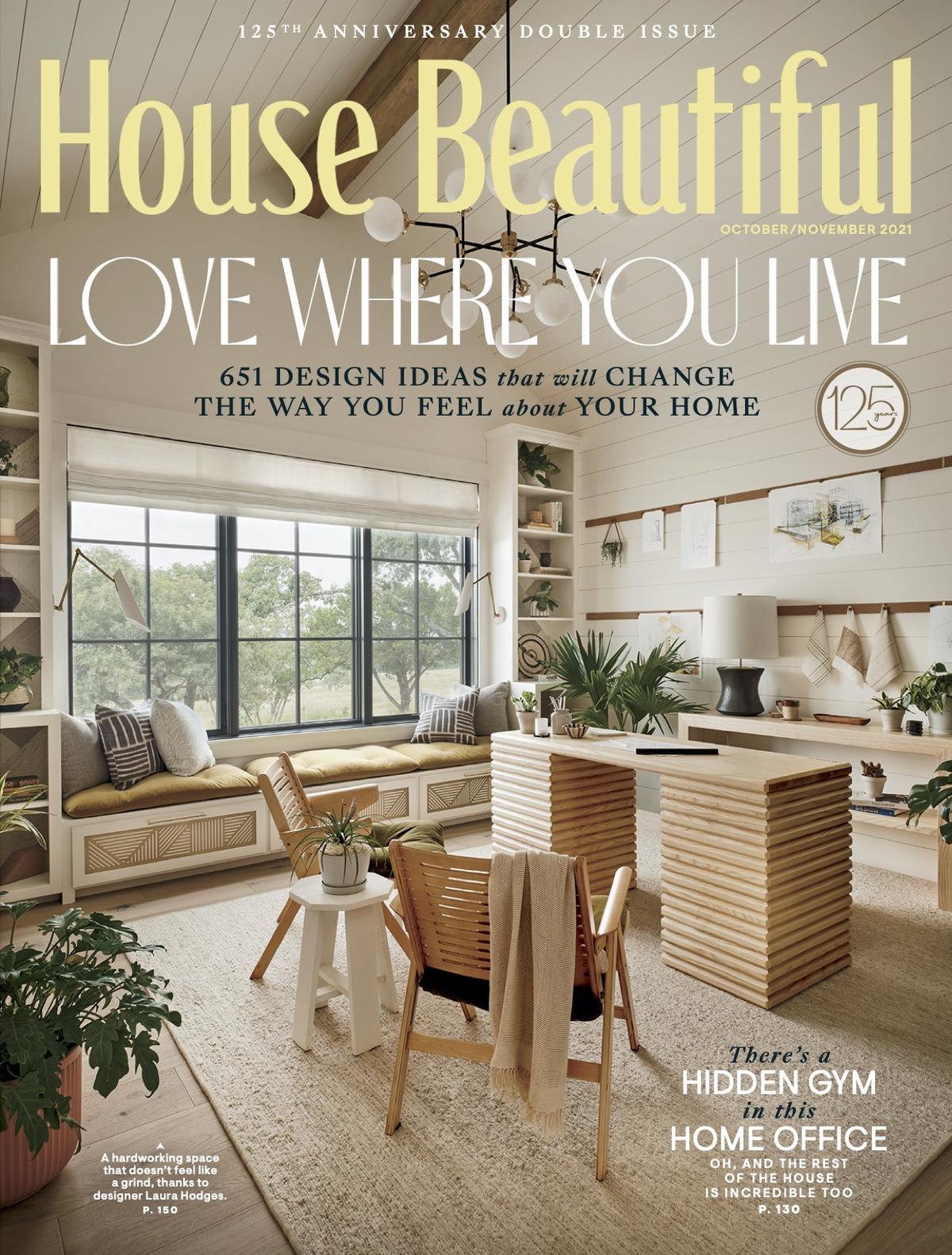 Courtesy of House Beautiful
Recommended Reading
In House Beautiful's 125th anniversary double issue, Business of Home editor in chief Kaitlin Petersen gets real about the numbers behind design—after surveying hundreds of working design professionals nationwide, she reveals the average cost breakdown for services in cities across the country. For those who decide to embark on a professionally led project, the facts and figures are followed by a guide to navigating your budget and having those hard conversations about time and money in the design process. (And in an industry where there is no "industry standard," it's a welcome peek behind the curtain for designers who are looking for clarity on how to adjust their rates.)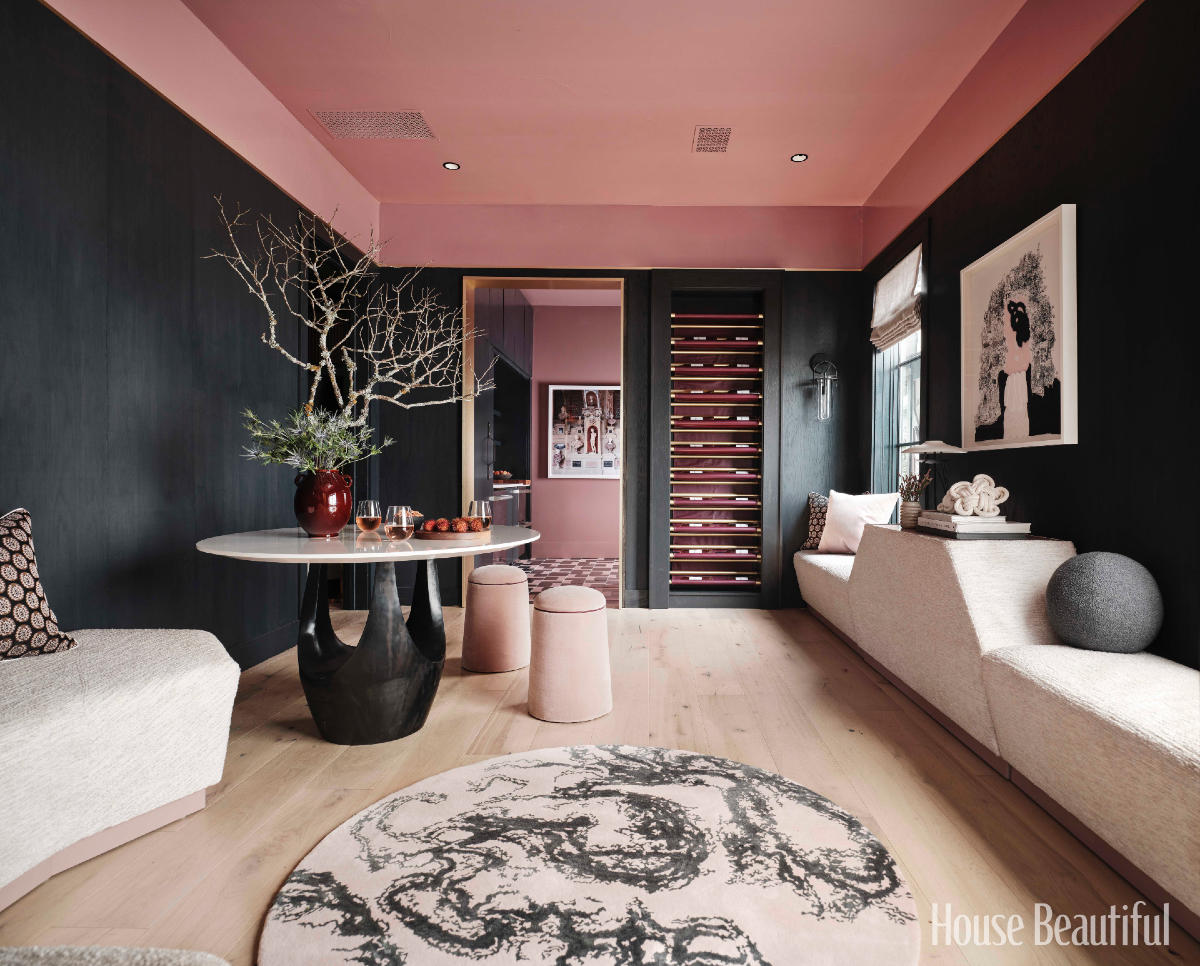 In other HB news, the publication has revealed its fourth annual Whole Home Concept House, this time in Fredericksburg, Texas, an emerging design hub located outside Austin and San Antonio. The brand partnered with Agave Custom Homes to build the luxury classic farmhouse space, which includes open gathering areas and a covered veranda overlooking a swimming pool and panoramic views of Texas Hill Country. To design the home's interiors, HB tapped an all-star lineup that includes Laura Hodges, Emilie Munroe, Stephanie Sabbe, Jean Liu, Mikel Welch, Linda Hayslett, Heather and Matt French, and Virginia Toledo and Jessica Geller.
The work of Richard Neutra has come to define a certain strain of midcentury architecture featured heavily in the Los Angeles area: homes with floor-to-ceiling glass walls, surrounded by lush gardens and often situated on the side of a cliff. But who was the man behind the work? For The New Yorker, Alex Ross takes a deep dive into the architect's life, work and influence on American society's lasting penchant for modernist architecture and design.
Autumn has arrived, and as the cold weather rolls in, leaves are already beginning to fall—but indoors, that doesn't have to be the case. From color selections to grouping plants among their best mates, New York Times "In the Garden" columnist Margaret Roach has compiled a few tips on choosing the best houseplants to get you through the winter.
Cue the Applause
The Institute of Classical Architecture & Art's Southeast Chapter has announced the winners of its 15th annual Philip Trammell Shutze Awards for excellence in the fields of residential and institutional architecture, interior design, landscape architecture, restoration and artisanship. Helmed by celebrated interior designers Susan Ferrier and Suzanne Kasler, this year's awards included 12 categories for projects that are classical in nature and connected to the Southeast. For the full list of winners, click here.
Boston's Society of Arts + Crafts has awarded the John D. Mineck Fellowship to early-career furniture artist Jamie Herman, a graduate of the Vermont Woodworking School and the current Artist Fellow and Wood Studio Coordinator at the Peters Valley School of Craft. The artist's work is distinguished by sharp angles and off-kilter shapes applied to otherwise traditional structures. As the fellowship recipient, Herman will receive an unrestricted $25,000 cash prize intended to assist with professional and artistic development.
Call for Entries
Fantini has launched its fourth annual Design Awards to celebrate the best North American design inspired by water. The contest is open to architects, designers and developers who have used Fantini designs on a residential or commercial project. Seven projects will be selected as winners, and one representative per project will receive a four-day, all-expenses-paid trip to the Casa Fantini/Lake Time resort in Pella, Italy. For more information or to submit a project before the October 29 deadline, click here.
The James Marston Fitch Charitable Foundation is now accepting applications for 2022 funding opportunities through three available grants of up to $15,000 each. The Fitch Mid-Career Fellowship is open to a mid-career professional with an academic background and experience in either historic preservation, architecture, landscape architecture, urban design, environmental planning, architectural history or the decorative arts; the Richard L. Blinder Award is presented to an architect or other professional in a historic preservation field for a proposal exploring architecture and preservation; and the Samuel H. Kress Fellowship is available to a mid-career professional whose research explores shared European and American influences in various preservation areas of study. For more information or to submit an application (before November 10), click here.
MM Company, a creative consultancy agency, has opened applications for its 2022 MM Award honoring creatives from around the world. The award is open to three contest categories—students, professionals and companies/studios/collectives—and three thematic categories: fashion, production and interior design. Additionally, the contest honors two special mentions for Made in Italy and Best Innovator. For more information or to register (before April 30, 2022), click here.
Homepage image: The Belnord Project, a shoppable exhibition inside a historic Manhattan high-rise | Chris Mottalini