The pandemic has prompted so many people to think about business differently. For the design industry, changes that were happening slowly, like the adoption of e-design or buying to-the-trade products online, have been rapidly adopted out of necessity over the past year. It was amid all of this change that designer Alexa Hampton had the idea to bring her furniture collection with Theodore Alexander directly to designers that may have skipped out on a trip to High Point and other markets in 2020: a pop-up showroom at a design center, so that designers could easily stop by for an appointment to see the line in person. Theodore Alexander was on board, and temporarily leased a space in the New York Design Center to showcase Hampton's line.
While in the planning phases in the fall, Hampton mentioned the idea to friend and fellow designer Thom Filicia, who had been mulling over a similar strategy to promote his line with Vanguard Furniture in his existing showroom, Sedgwick & Brattle, at the NYDC. The two decided to join forces for a co-branded event, Market On the Move, which kicks off on January 26 and runs through February. BOH caught up with the designers to discuss the new endeavor, how COVID has changed the design industry for the better and what the future holds.
What spurred the idea for Market On the Move?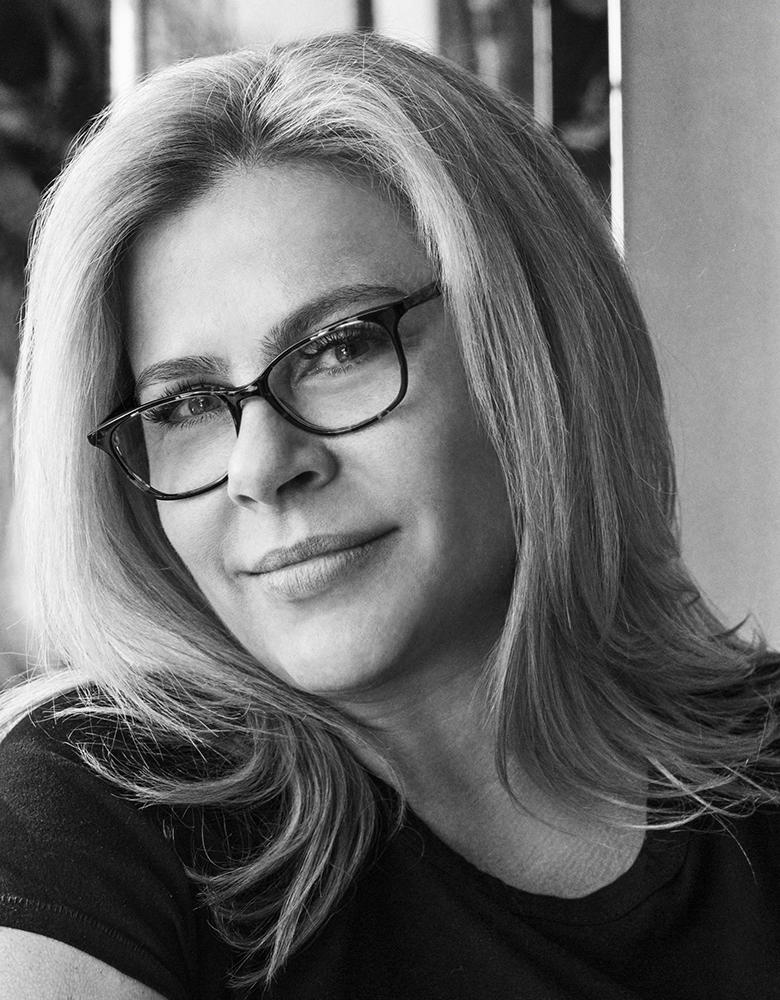 Courtesy of Alexa Hampton
Alexa Hampton: As with many things in my life, this idea came to me in the bathtub. I called [company president] Neill Robinson from Theodore Alexander while I was still in the tub and told him my idea, which was to bring the experience of High Point Market to a design center. COVID has obviously had a huge impact on all of us, but if I want to be positive about it—which I do try to because there's so much tragedy around us right now—it has shown us that we have to come up with different solutions to connect designers and consumers with our products. And why shouldn't we bring our work to them? Thom and I are well-equipped to put on a show!
Thom Filicia: That's what art is about anyway—putting on a show!
Hampton: We realized we were on the same page and decided that doing it together was a great way to keep us both committed to the idea.
Filicia: We thought it would be a great way to reach designers in the New York area who didn't make it to Market last year—and honestly, maybe never go to Market. We realized it was a great opportunity to cross-pollinate, instead of working in our own vacuums. I've felt that during COVID, connecting with other designers has been so important.
Hampton: We're both advocates for designers helping each other and leaning on one another. Whenever I'm thinking of a new idea, I call Thom and say, "What do you think?" It's important to have that dialogue.
Are you planning on taking this idea to other design centers as well?
Hampton: If this first one goes well, it's something we would both do in other venues. We don't know what the future holds for the industry or the long-term implications of the pandemic on the way we shop and work, so we need to go through this exercise and look at other solutions. And our design centers might be in need of help, as well. They're missing out on the traditional events, so this is something that can draw people in.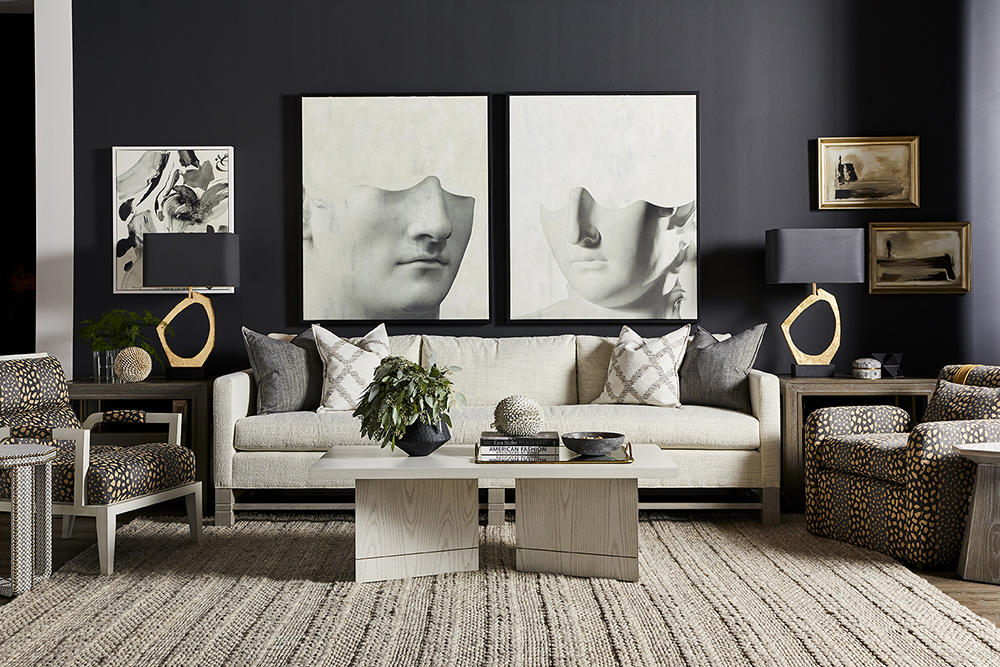 How do you think COVID has changed the way people think about markets and showrooms?
Filicia: This is a very tragic situation, but there are things that we've learned through this process of keeping things moving forward. And part of that is that the modernization of our business—things that would have [otherwise] happened over the course of five years happened in three months last year. People understand now how much they can lean on technology in a way that I think they weren't comfortable doing before. Now that people feel they can have virtual experiences, whether that's seeing product or running a business, my instinct is that markets like High Point will continue, but I think more people will choose not to attend now.
The responsibility of markets, designers and manufacturers is that we need to partner together to ensure that we're reaching people either way. The only way for us to really do that is to come up with new ideas and act on them to see what works and what doesn't. Moving forward, hopefully we can have this Market On the Move idea be a regular part of what we do, either pre- or post-Market. If, all of the sudden, say 15 percent of a manufacturer's clients are no longer going to markets, we need to have the ability to still have an energetic and informative experience available to those clients.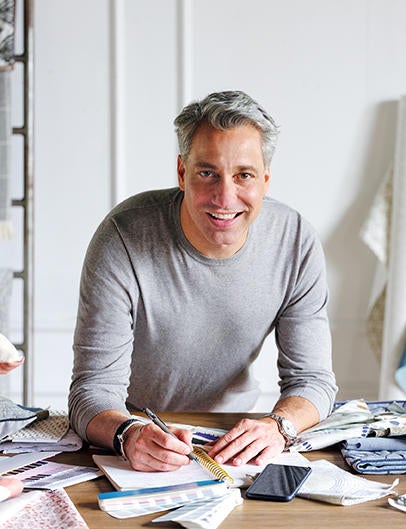 Hampton: What is the best way to get people to see the collection? Take it to them! And if we continue to do things like this, it gives us another context in which to show our pieces. Being able to showcase things in different types of showrooms, with varying ceiling heights or natural light and even just styling things differently—it gives people more perspective on the product.
Filicia: It also gives us something to do—a reason to get out of the bathtub!
Hampton: Yes! I have been averaging about an hour a day in the tub, so this will be great.
Both of you attended High Point Market in the fall. How was it different?
Filicia: One of the things I realized while we were there was that all of the people I was talking to were so excited to be there. People that were there really needed the product because they were very busy with projects. The other element is that after years of people sort of groaning and being like, "Ugh, Market again?"—people are realizing how lucky we are to have it and what a boost it is to the industry. It connects us all. It's like summer camp for designers! You get out of your normal routine and connect with other designers in a way you don't normally get to. We see the value of it now.
What sort of experience can people expect?
Hampton: Thom and I are dear friends and we'll put an effort into making sure that everyone who comes to see Market On the Move has fun. I love interacting with designers because I learn so much from them about how they use the collection. It's great.
Filicia: I think everyone is feeling excited about having something positive to focus on. Hopefully we can be a part of the solution to this challenging time. I think it's a reminder that there are ways that we can do this that are safe and smart.
Courtesy of Theodore Alexander
How do you think COVID has changed the role of the showroom?
Filicia: In the last six months, the pandemic sped up things like virtual showroom appointments, which would have happened anyway organically over the next few years. I think we learned to make lemonade out of lemons. But I think also people who are coming into my showroom now are so excited to be there and so appreciative of seeing things in person.
Why keep Market On the Move short-term? Was the pop-up nature of it important to you?
Hampton: I don't have a shop, so for me, this is an interesting experience, but I don't even know if I'll like it. It's new for me. I think when things are there forever, it's hard to inspire people to come in. The temporary nature of it is a benefit, we think. It's more like an event.
Filicia: And even though I do have a showroom in 200 Lex, we've changed it around so that it's about 75 percent product from this last High Point Market. The idea behind this concept is that it will be "on the move," so if this takes off, we'd love to bring it to other regions. It's a great way to get people excited about something that's safe, thoughtful, informative and fun. We hope to bring the design community together in an approachable way.
Market On the Move will take place by appointment at the New York Design Center at 200 Lex from January 26 to February 28. For more information or to make a reservation, click here.
Homepage photo courtesy of the New York Design Center