From the team at Business of Home, we wish you all a wonderful holiday season! As we close the door firmly on 2020 and turn the corner in 2021, stay in the know with our weekly roundup of headlines, launches and events, recommended reading, and more.
BUSINESS NEWS
Last night, Congress approved a $900 billion coronavirus relief bill that will see most Americans receive a one-time check of $600. The stimulus package also seeks to support businesses that are grappling with the economic and health tolls of the pandemic, reports The New York Times. Of note for small businesses, the relief will revive a supplemental unemployment benefit for millions of unemployed Americans—but the bill spends less on expanded jobless benefits than on stimulus checks, which according to many economists, is going to Americans who are doing fine.
New data released from media measurement and analytics company Comscore reveals that online spending on home goods has achieved record high levels in the second quarter of 2020, with elevated spending that continued into Q3. As reported by Furniture Today, site visitation peaked at 133 million U.S. unique visitors in May, up 26 percent from February 2020, sustaining its increased levels well into the summer months. The research from Comscore showed that online spending in the furniture, appliances and equipment category totaled $12.1 billion in Q2, up nearly 50 percent from 2020's first quarter.
Burlington, North Carolina–based fabric manufacturer Glen Raven Custom Fabrics (best known for its Sunbrella performance fabrics) has purchased a new production facility in Valenciennes, France. The move expands its distribution capabilities, and integrates a new suite of production equipment that will increase output while reducing energy consumption. The two developments represent a $65 million-plus investment to support the company's continued growth.
Ikea has released the seventh edition of its "Life at Home Report," themed "The Big Home Reboot." The report features trends of the past year and forecasts for the home. To view the full report, click here.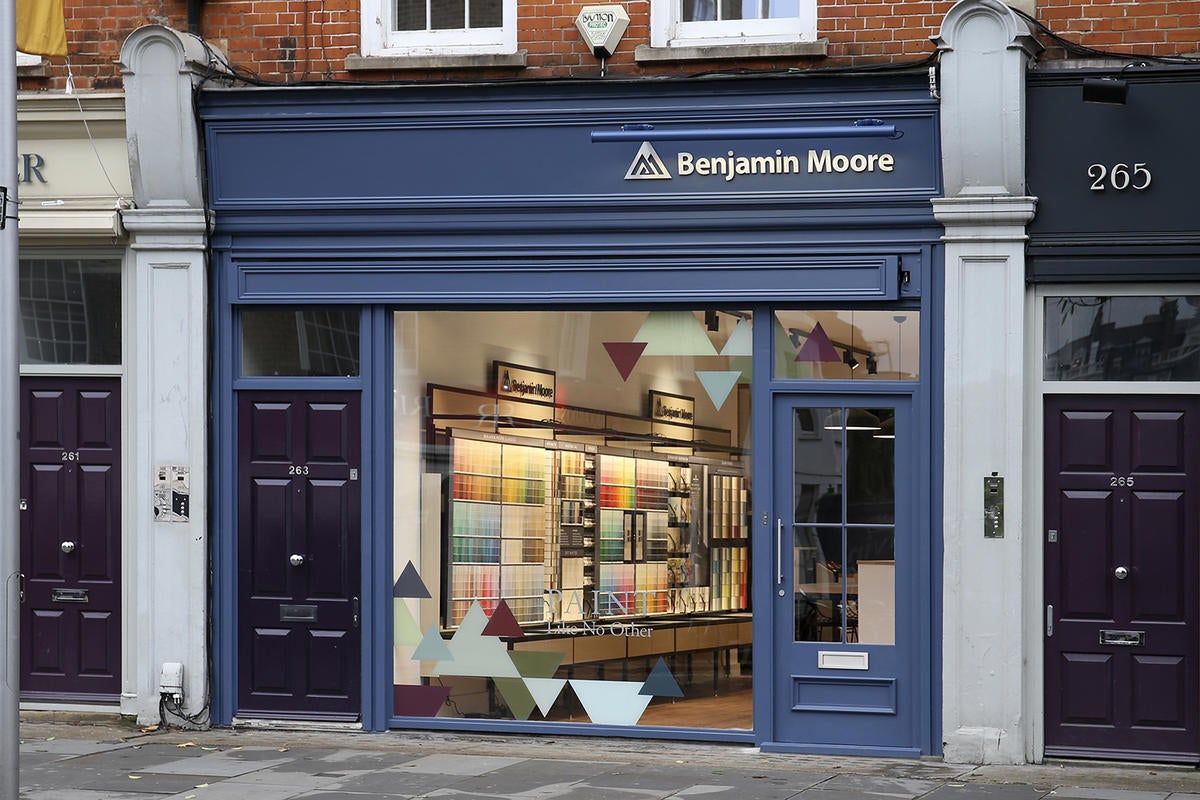 Courtesy of Benjamin Moore
Benjamin Moore & Co. has acquired its exclusive U.K. distribution partner, Shaw Paints Ltd. Shaw will be renamed Benjamin Moore U.K., as part of its new parent company's strategy to accelerate growth overseas.
Last week, Pinterest agreed to pay $22.5 million to settle a gender discrimination and retaliation lawsuit from former chief operating officer Françoise Brougher, reports The New York Times. Brougher abruptly left the company in the spring, and in August she filed a lawsuit accusing the $21 billion company of firing her after she complained of sexist treatment. As part of the agreement, Pinterest and Brougher said they planned to jointly donate $2.5 million to charities that support women and underrepresented minorities in tech, with a focus on education, funding and advocacy. The conclusion of the suit marks one of the largest publicly announced individual settlements for gender discrimination.
Christie's auction house reported a 25 percent drop in overall sales for 2020, predicting that it will finish off the year with $1.2 billion in private sales, reports Art Market Monitor. CEO Guillaume Cerutti owes the drop to the elimination of live auctions during the pandemic, with a marked increase in online sales. The house expects that next year, half of all sales will take place online.
Fashion resale platform Poshmark, which launched a home accessories category in 2019, has filed to go public, reports Crunchbase. The company reported nearly $192.8 million in revenue for the nine months of 2020, bringing its earnings up roughly 28 percent from the same period the year before. To date, Poshmark boasts approximately 70 million users, with more than 130 million items having been sold through the platform. It has yet to be announced when the company will IPO, but with Goldman Sachs, Morgan Stanley and Barclays among the underwriters for the deal, it could very well join the list of pandemic-era market listings in early 2021.
Avenue 8, a mobile-first residential real estate brokerage platform, has raised $4 million in seed funding. The round was led by San Francisco–based Craft Ventures, New York–based Zigg Capital and Good Friends, the early-stage fund from the founders of Warby Parker and Allbirds. The company seeks to streamline real estate transactions by modeling the process after online ordering and placing real estate agents at the center of the relationship. Following a beta rollout in San Francisco and Los Angeles, Avenue 8 will expand into New York and other major markets.
LAUNCHES, COLLABORATIONS & PARTNERSHIPS
Furniture manufacturer Woodard has announced a partnership with New York–based interior designer Alexa Hampton. Together, the two companies will produce a collection of outdoor furniture, marking Hampton's first line in the category.
Interior design platform Spoak has launched BeSpoak School, a new customizable and interactive interior design curriculum for the design-inclined. Created by New York–based designer Lisa Galano, the membership-based platform provides short-form classes and exercises to test design skills, offering one-on-one feedback from a professional designer.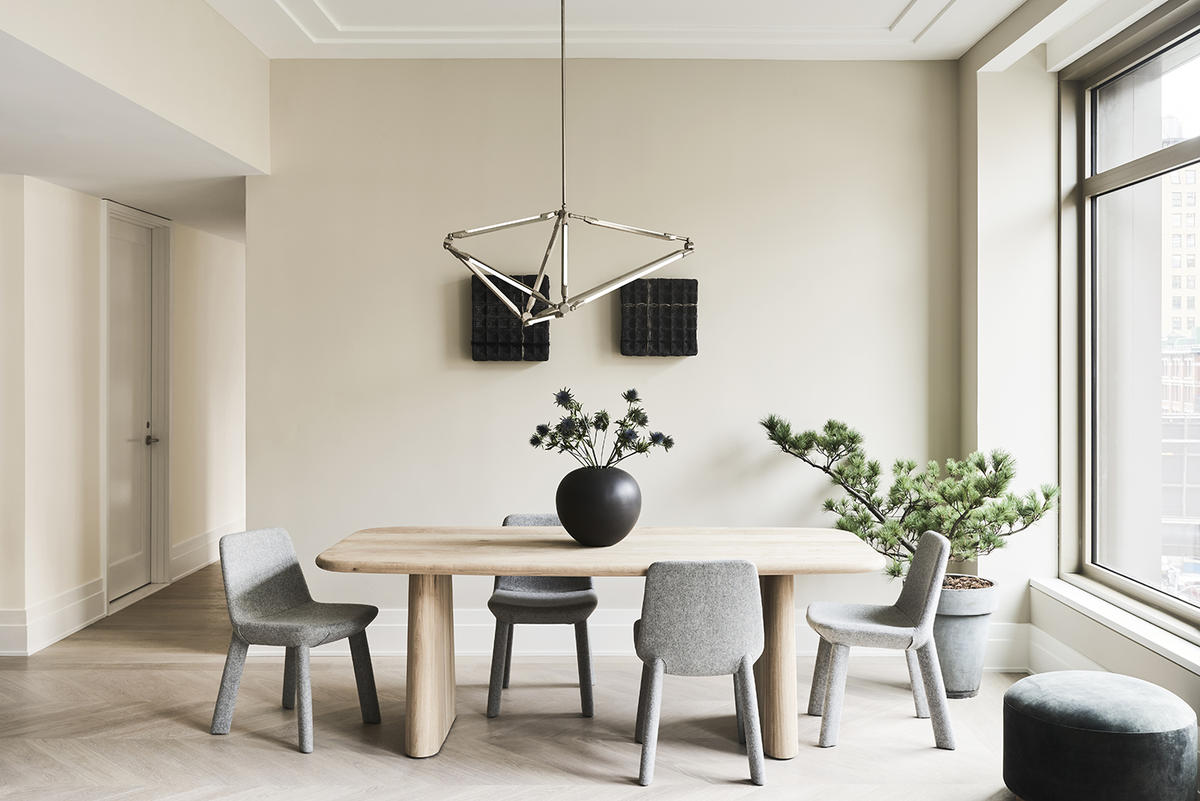 New York– and New Delhi–based design studio DeMuro Das has announced a collaboration with designer co-op Colony. Together, the two firms have collaborated on three model residences at 40 Bleecker Street.
The Interior Design Society has launched a consumer-facing web initiative, The IDS List. The website seeks to connect IDS members with prospective design clients through an interactive platform featuring designer work and an educational component that explains the process of hiring an interior designer.
HGTV has launched a new podcast, "Obsessed," hosted by TikTok influencers Mike and Kat Stickler. The episodes will feature exclusive interviews with the network's home renovation celebrities, recaps of episodes from popular shows, listener questions, lifestyle and design tips, and more.
Los Angeles–based interior designer Mark Weaver has also launched a podcast, following the popularity of his Instagram Live series, Designers at Home, where he has hosted 30-minute conversations with members of the design community each Friday. Weaver has released the recordings as podcast episodes, featuring a celebrity roster that includes set decorator and three-time Emmy Award nominee Peter Gurski, Sabin Howard, the sculptor of the National WWI Memorial; and renowned architect and artist Leo Marmol.
CALENDAR UPDATES
Online wholesale marketplace Faire has announced that its Winter Market will run as a virtual event from February 1 to 3 in 2021. The event follows the platform's virtual Summer Market, which was attended by more than 12,000 retailers.
SHOWROOM REPRESENTATION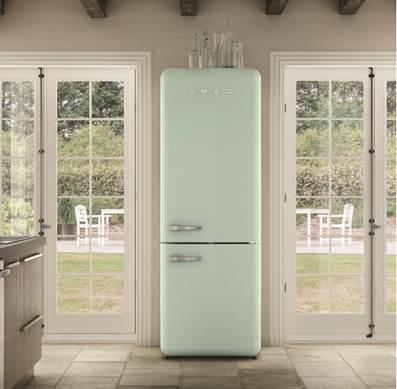 Water Inc. has been named as Italian kitchen appliance brand Smeg's U.S. distribution partner in Arizona, California, Nevada and New Mexico. Smeg, best known for its collection of retro 1950s refrigerators, will now make its products available through the water filter and purification product supplier.
RECOMMENDED READING
What does the future of the office hold? Mega-players like Google have proposed three-day workweeks and other solutions to prioritize the mental health and physical well-being of their employees, out of concern for potential burnout. One of the obstacles of a continued work-from-home reality is the lack of random interactions and water-cooler conversations, both of which contribute to company culture and an employee's sense of belonging. As business owners watch, large companies delay the return to the office and rethink what they will look like (goodbye, open floor plan).
CALL FOR ENTRIES
The American Home Furnishings Hall of Fame is now accepting nominations for its 2021 class of Hall of Fame, which recognizes individuals who have demonstrated excellence, innovation and philanthropic generosity within the furniture industry. Members may submit nominations until February 1. For nomination forms, click here.
Homepage image: A model living room at 40 Bleecker Street designed by Colony x DeMuro Das | Courtesy of Colony