Smeg and Dolce & Gabbana's FAB28 refrigerators, launched at Salone del Mobile last year, are now on sale in the U.S. at Neiman Marcus ... for $50,000 apiece. Available in a batch of 100, in different hand-painted designs, the limited-edition refrigerators draw on Sicilian themes.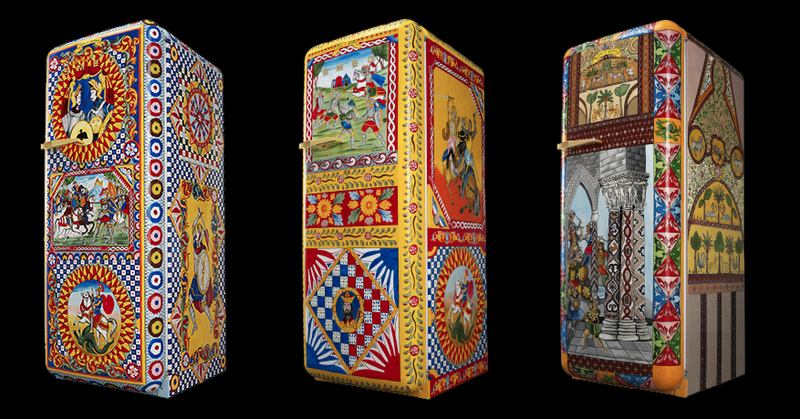 "These are really the perfect collector's pieces," Stefano Gabbana said at the launch in Milan. "And even though our companies are in different sectors, there are still similarities, like a passion for creativity and innovation, attention to quality and details, and, of course, a love of Italy and Italian-made products."
Dolce & Gabbana commissioned artists to produce the artwork. Of the design, Domenico Dolce explained at the time of the launch: "Every piece is unique, but they all tell a story consistent with our brand identity. They might be kitchen appliances, but there's something that is immediately identifiable as Dolce & Gabbana, from the Sicilian barrows to the Trinacria symbol to the marionettes to the Italian lemons and fruits."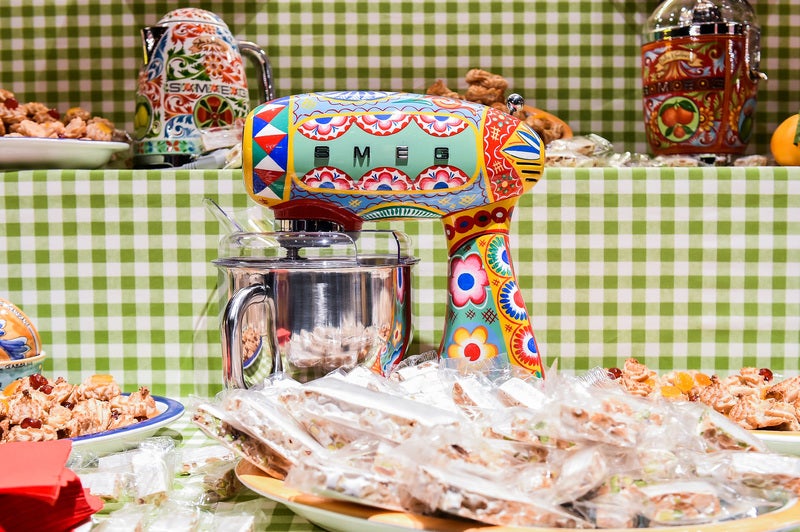 At this year's Salone del Mobile, the two brands unveiled their latest collaboration, Sicily Is My Love, a collection of toasters, citrus juicers, coffee machines, kettles, blenders, stand mixers and slow juicers.
"All these products are decorated with reflective interpretations of Sicilian folklore," Dolce & Gabbana explains. "Lemons, prickly pears, and bright red cherries are just a selection of Sicilian decorations that are framed in triangular motifs known as crocchi, that decorate these small appliances. Together with crocchi, the appliances are covered in delicate floral motifs and images of the enthralling Mount Etna, surrounded by ornamental friezes and decorative acanthus leaves. All these themes and decorative symbols are intrinsically tied to Sicily and the important aspects of the aesthetic of Domenico Dolce and Stefano Gabbana."