Preserving India's sought-after skilled trades requires some modern changes.
Block print is to India what pizza is to New York City, with option after option available on every street corner, says textile designer Shreya Shah. Growing up in Mumbai surrounded by textile handicraft, the Marigold Living founder looked to the sari-wearing women in her family, her mother and older sister, to hone her taste in the country's finest hand weaves.
Admittedly discerning, her standards were—and remain—grounded in technique: Patterns must be printed using wooden blocks, not brass, and textiles have to be dried in the sun, not in an oven. Yet even with the traditional methods still in practice, Shah saw that it was the product itself that was in need of change. "Indian women are no longer wearing saris the way my mother's generation did, so there's been a big drop in the demand for what these weaving communities do," she says. "You have to make the textiles modern without losing the identity or the technique. I want to preserve the rich Indian design heritage of colors, patterns and motifs by presenting them in a contemporary, fresh format."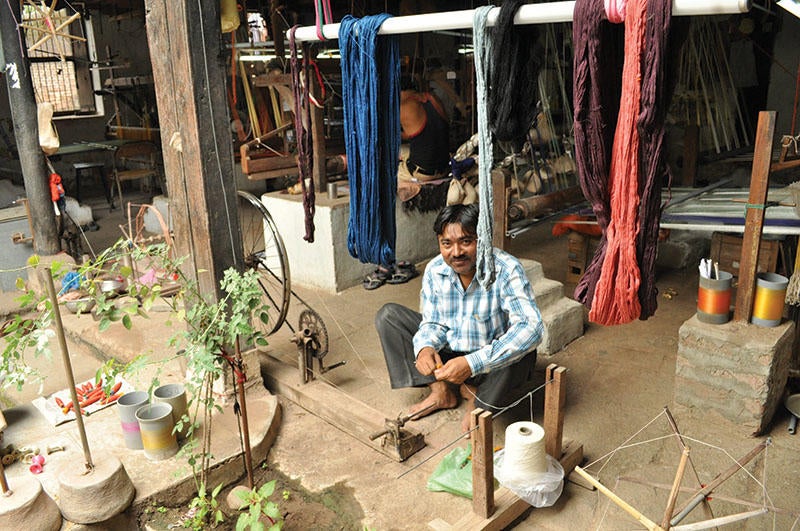 Shah, who moved to New York City more than two decades ago, started crafting the idea for Marigold Living in 2009, aiming to translate India's handmade textiles into more universal uses: traditional Indian fabrics with an American bent. She launched her e-commerce business in September 2017, and the brand debuted this spring at the Architectural Digest Design Show. The line includes bedding, pillows, curtains and accessories in a variety of patterns and hues. Informing international audiences of the country's skilled trades, however, remains a challenge—her "Made in India" sales pitch is still at times met with consumer indifference. "There is no awareness here of the extent of Indian handicraft," she says. "When I talk to my colleagues about Indian textiles, they think it's all rag trade. But India offers a mind-boggling amount of long-standing knowledge."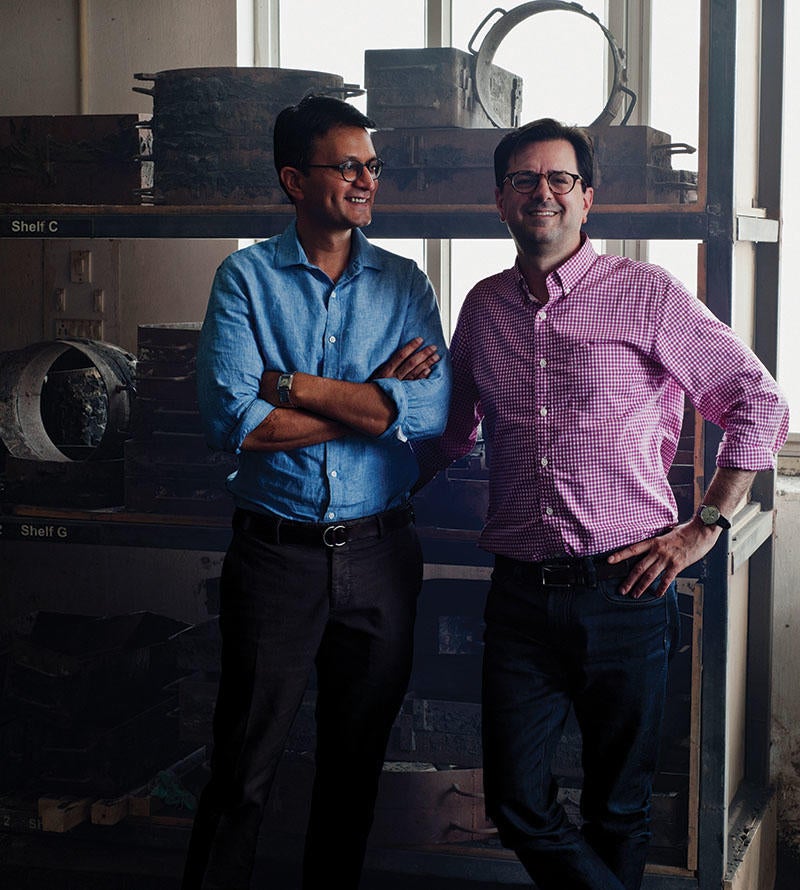 India's history of skilled trades transcends textiles. "It's almost a cliché to talk about this tradition being passed down since the building of the Taj Mahal, the apogee of stone inlay work, but that's really what it is," says Puru Das, a native of India and co-founder of custom furniture manufacturer DeMuro Das. The country's history of stonework dates back nearly 2,000 years to ancient Hindu temples; there's also a deep tradition of metal casting, including the lost-wax technique used extensively in the 10th and 11th centuries to create bronze sculptures. "India's tradition in skilled craft across a variety of mediums drew us to set up the business here," says Das. 
In 2002, Das and his partner, Brian DeMuro, moved from New York City to New Delhi to build a furniture production factory and interior design firm, which now boasts a footprint of 60,000 square feet in a nearby suburb. "Our employees come from a long line of craftsmen: Their fathers, grandfathers and great-grandfathers all used to work with this very specific material," says Das. Like Shah's work in textiles, Das and DeMuro bring a fresh perspective to an old regional craft. "One of the things that we've been trying to do is to introduce design—to make the pieces a little bit more relevant to our sensibility and the market internationally." 
One of the unique features of the DeMuro Das facility is that rather than outsourcing, the factory often opts to grow from within. DeMuro Das oversees all aspects of its product design, from millwork to fabrication, in an effort to match tradition with technology, and to control quality. "This layering on of modern machinery and technology can take something that has been passed down for years and years and ensures that it continues to get passed down, in a slightly modified form," says Das.