A year after launching e-design company Spoak, co-founders Hilah Stahl and John Kenny realized that they were hiding their best asset—a designer project management tool—behind the scenes. Both Stahl and Kenny have backgrounds in tech, with stints at e-commerce fashion sites Bonobos and Gilt, and they recognized the value that their platform could offer young designers looking to break into the industry. So, a year after it launched, the pair pivoted Spoak to focus on designers as opposed to clients.
"Interior design is a harder industry than most to get started in," says Stahl. "Particularly if you don't have a formal education in it or are trying to do it as a side hustle, like many people. There wasn't anything out there aimed at design hobbyists." Now in beta, the retooled Spoak (a play on bespoke) website offers its member designers, called Thingologists, tools for managing projects and creating mood boards; design classes that tackle topics like color theory and pricing; and access to the Spoak community. There are currently two pricing tiers: $4.99 a month for hobbyists looking to decorate their own homes, and $19.99 a month for pro designers seeking work through the site. The site now has roughly 300 members, the majority of them nonprofessionals.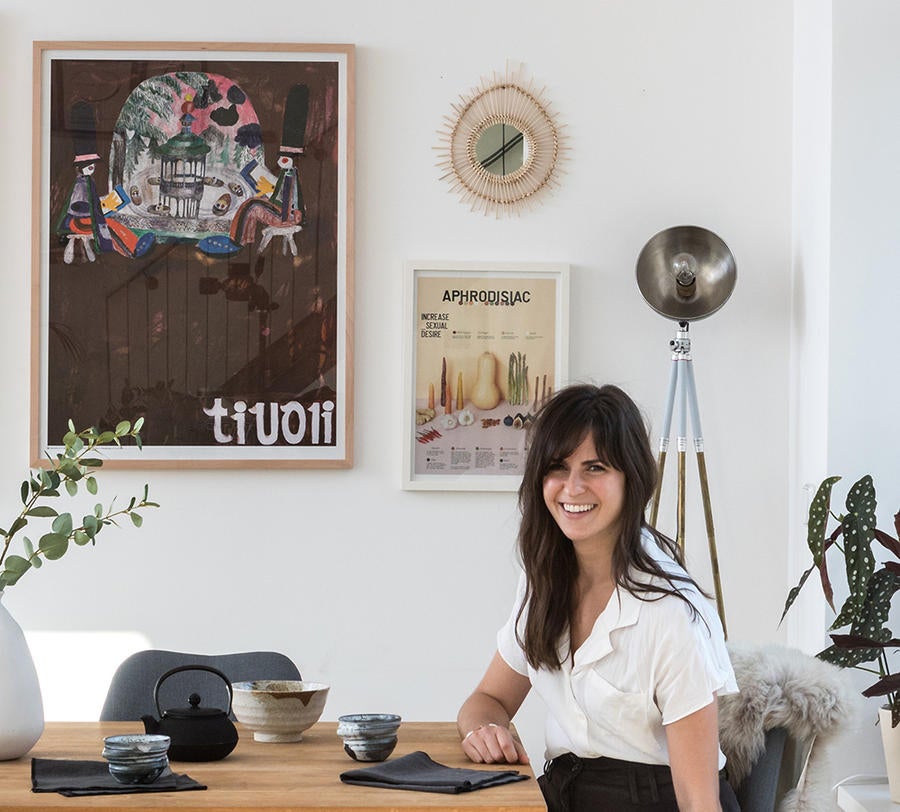 Designers can also purchase products directly through the platform, not dissimilar to Houzz Pro's trade program. Spoak currently has over 200,000 SKUs available to its designers, primarily from smaller makers, a section of the site that Stahl is eager to expand. The internal marketplace has a "cause filter," letting designers search for categories like businesses owned by Black, LGBTQ, or woman leaders. "We're really trying to champion small brands," she says.
Stahl is keenly aware of comparisons to Houzz, which she acknowledges are more apt than comparing Spoak, which is self-funded, to a more traditional e-design site like Havenly. However, Houzz is primarily built around the client's experience and design professionals, while Spoak is soley focused on its decorators. "Also, generationally, we're going after a millennial and Gen Z user base," she says. "And we're not going exclusively after professionals." She and Kenny plan to keep refining the design aspects of the site, adding elements like invoicing and client management. If interest grows, they foresee adding a third, higher tier of membership for professional designers.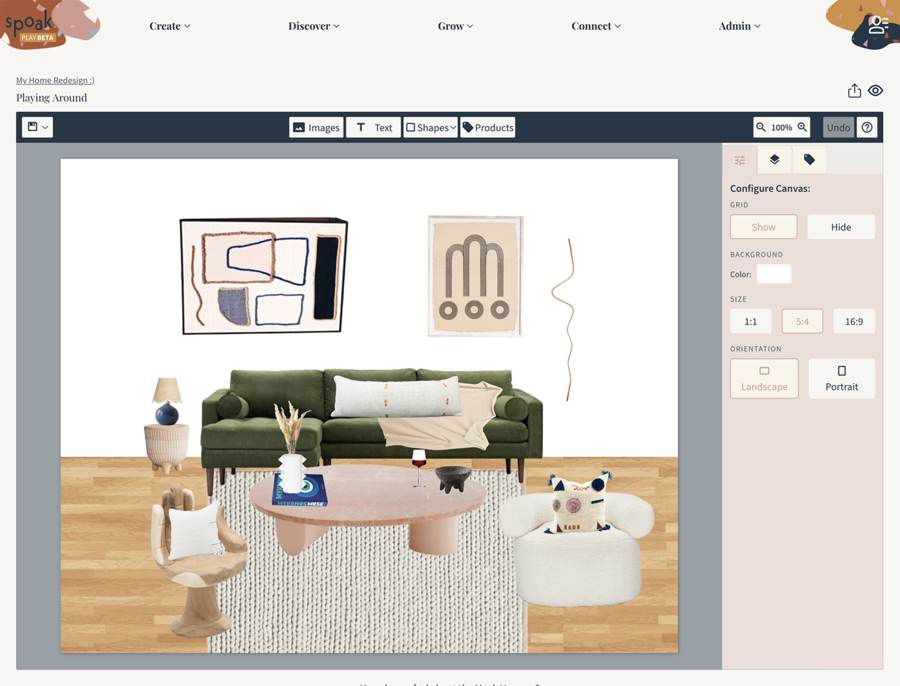 E-design is still a portion of the site, and Stahl says it always will be. "We always want there to be a way to hire our designers and help them get work," she says. Currently, to hire a Spoak designer, users have to sign up for a $129 monthly subscription and then are paired with a member that the company assigns based on a personality profile. But Stahl would like to eventually transition to a system where users can hire designers directly through the site by browsing their portfolios.
Stahl hopes that the wide-ranging elements of the site will be part of what draws fledgling designers to the platform. "We want it to be a place where there's open communication between designers," she says. "No matter how we grow, we want to keep in mind what we're doing this for—having a fun community for our designers is important to us."
Homepage photo: A project by Spoak designers | Courtesy of Spoak