The focus groups weren't going well. It was the early days for social marketplace Poshmark, and the pitch—a mobile app where users could buy and sell fashion—wasn't connecting. Over and over, people said the same thing: "I wouldn't use it." This was 2011, before the rise of Instagram and Snapchat, the paleolithic days of smartphone usage. At the time, people just didn't think they had time to scroll through pictures of clothes on their phone, let alone buy or sell them.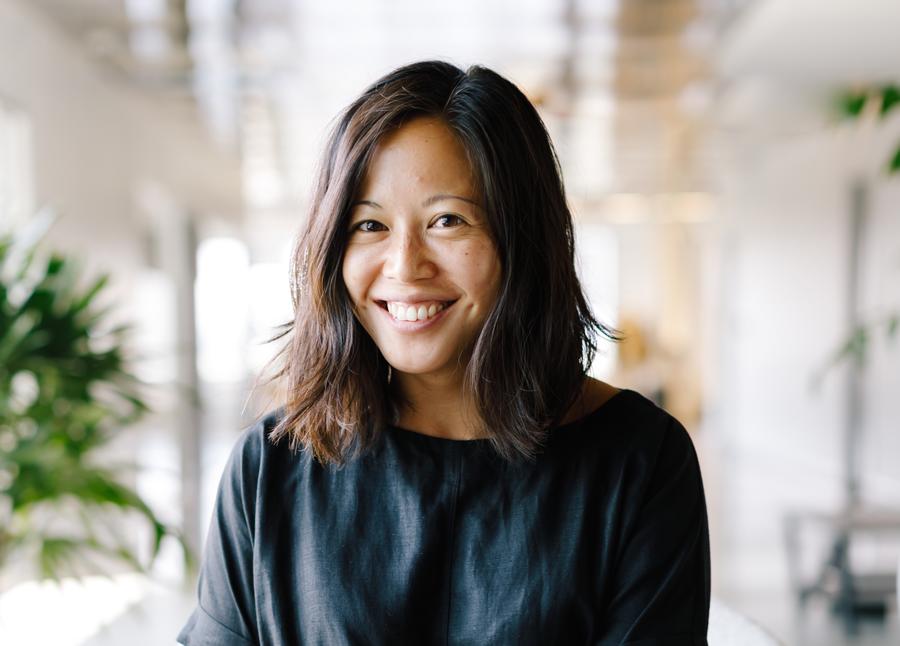 In the latest episode of the Business of Home podcast (sponsored by High Point Market), Poshmark co-founder Tracy Sun describes the bad feedback as one of the company's key turning points. "[We said] we have to build an app where it's fun. If it's just a chore, or fulfilling a need, that's not going to do it."
So they made Poshmark fun, focusing on the community and connection aspect of the software. Almost a decade later, they have 40 million users to show for it. Now, Poshmark is taking its first step out of fashion, with the launch of a home category.
"The fashion world and home world are siloed from each other. But I think there's an overlap that's interesting to explore," Sun tells host Dennis Scully. "The idea of 'home' conversations like, 'How are you going to style your bedroom? What are you going to put on your coffee table? What object in your home brings you joy?' Those are really an extension of 'What outfit brings you joy? What do you want to wear today? How do you want to feel?' Whatever it is, there's room in both home and fashion to express it."
Poshmark is approaching the category in a Poshmark-y fashion—putting the community and the engagement before the sale. "We felt like our platform would really work for home, meaning we would create a place to talk about those things and inspire one another about what's working for them and what's not. Where they bought this or that. Sharing that information and then transacting with one another—if they choose."
They've started relatively small. Poshmark has a program with the U.S. Postal Service—PoshPost—that works for shipments under five pounds. In fashion, that's more or less everything. In home, it mostly limits buyers and sellers to decorative objects, textiles and some kitchenware—no furniture. Though the company may consider developing the logistics for heavier pieces, for now Poshmark is simply keeping an eye on the category's early stages. So far, Sun says it's seen 100 percent growth month to month since launching earlier this year.
Whether it's fashion, the home, or whatever Poshmark tackles next, Sun says the strategy will always be to work from a consumer-centric mindset. Gone are the days when brands and large media companies had an iron grip on the conversation—individual consumers now have an equal (if not greater) say in what happens next. Companies that wish to stay ahead of the curve should innovate first and foremost around their customers—and doing so requires an open mind.
"Oftentimes when I talk to people outside this ecosystem, they look at innovation with a little bit of disdain or scorn," says Sun. "I would encourage your listeners, if they're running a consumer business and are interested in connecting more with their customers, to look at something like Poshmark with a very optimistic lens. Your customers are here. ... What can you learn?"