Here's a puzzle: What exactly is the MoMA Design Store? It's a museum gift shop, yes. But not really—how many museum gift shops boast major collabs with Nike and Vans? Seen through another lens, it's a global retail brand with three locations in New York, two in Japan and one in Hong Kong. But not really—how many retailers stock their shelves through a multistep process overseen by the curatorial staff of a venerable art world institution?
Whatever it is, it's growing. The MoMA Design Store has just unveiled a major partnership with Nordstrom that will see shops-within-shops roll out in 10 cities across the U.S. The focus will be on home products.
"When [the Nordstrom team reached out to us], they, like many retailers, were seeing the trends in people becoming more and more interested in their homes," Robin Sayetta, director of business development for the Museum of Modern Art, tells Business of Home. "They saw us as an important part of that. It [will give us] an opportunity to reach more people with our product and our mission."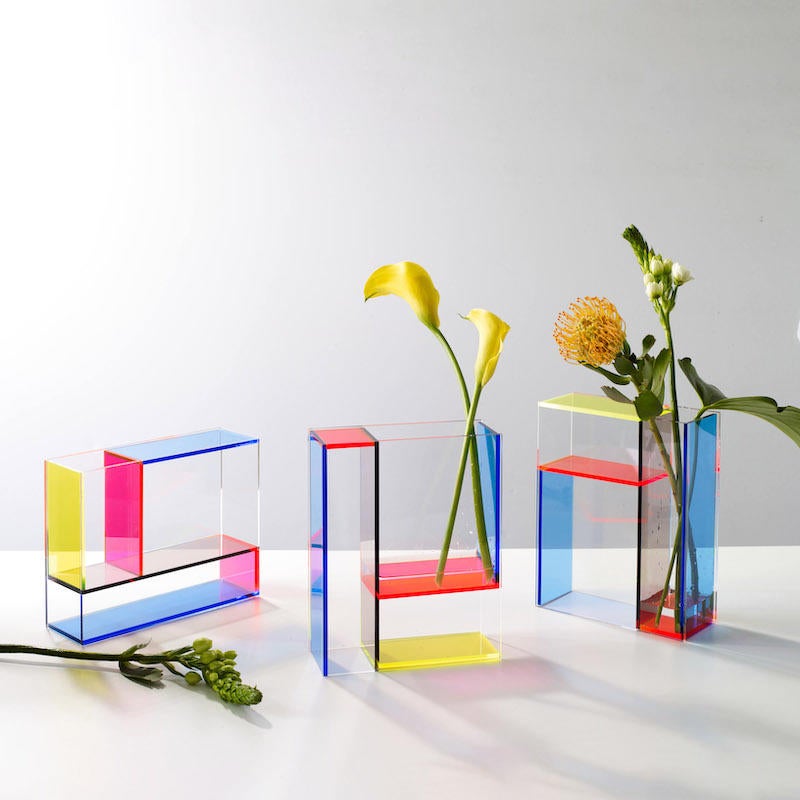 Courtesy of the MoMA Design Store
The partnership will see 200 items from the MoMA Design Store sold through Nordstrom, ranging from the Butterup knife ($24) to accent pieces like the Raawii Duplum mirror, which retails for $250. The assortment, says Sayetta, is something of a "greatest hits" collection.
The partnership is not new—Nordstrom and the design store initially worked together on a series of "pop-ins" for the holiday season as early as 2017. This collaboration, however, is a more expansive arrangement. For the department store, it represents an opportunity to tap into the cache of the museum and quickly grow its home offering in a time when home is hot. For MoMA, a physical presence in cities like San Jose and Honolulu is an opportunity to reach an affluent, design-minded customer who doesn't live in New York (or has no immediate plans to visit).
Later this fall, a similar partnership will see the MoMA Design Store set up a shop-in-shop in Berlin's iconic KaDeWe department store, marking its first physical location in Europe.
"In our 57th Street store, it's an affluent customer who is walking by that window and stopping in their tracks and being attracted to what they see," says Sayetta. "They're sophisticated and interested in the arts and interested in design, and I think there are a lot of customers like that around the country."
Founded in 1989, the MoMA Design Store has grown into a fascinating entity over the years, doing a little bit of everything in the world of design-oriented retail. Its selection ranges from exclusive collabs with Champion to clever kids' toys to authentic Eames chairs.
"Sometimes we're a gifting destination, sometimes we're a gift shop, sometimes we are about people wanting to get the authentic licensed version of something in our collections," says Jesse Goldstine, director and head of direct-to-consumer at MoMA. "Sometimes we are a knowledgeable source for curator-approved gifts that people can feel comfortable that they've gotten the real thing. … There are different ways our business slices through the competitive market."
It's a complex business, and a big one. Though MoMA declined to provide revenue numbers, tax filings for the museum indicate that it places a high value on its retail operation: Emmanuel Plat, MoMA's director of merchandising, earned a salary of more than half a million dollars in 2019 (significantly more than the chief curator of sculpture and painting earned during the same year).
Though the store is a robust and growing retail operation, Sayetta and Goldstine say it will always be tied to the museum's purpose. "The MoMA Design Store is in some ways a gateway to MoMA," says Sayetta. "We see it as an entry for people to engage with the art and ideas of our times, which is really MoMA's mission."
Homepage photo: The Raawii Strom collection and Raawii Duplum mirror | Courtesy of MoMA