This month, industry players from far and wide are coming together to discuss the state of design today—from Salone del Mobile's post-pandemic redux, "Supersalone," to Business of Home's very own Future of Home conference, and more. Read on for BOH's calendar highlights for the month ahead, including conferences, trade shows, showhouses and design discussions.
The Architecture of Success: Women on Top
Virtual | September 1
Hosted by the WestEdge Design Fair, this virtual panel highlights the experiences of female leaders hailing from the industries of art, architecture, design and real estate as they share the tools they employed to grow their businesses. Featured panelists include Jade Mills of Coldwell Banker, Kate Rasmussen of Wade Weissmann Architecture, Sandra Vlock of Studio Vlock, Blakeley Craft of Mark Weaver & Associates and Eleanor Schrader, an instructor at UCLA Extension's architecture and interior design program. For more info, click here.
Chicago Architecture Biennial
Virtual and Chicago | September 1–30
Centered on the theme of "The Available City," the fourth edition of the Chicago Architecture Biennial, led by artistic director David Brown, will explore the impact collective spaces can have in today's cities. Hosted at various locations across the city, the event's programming will encourage conversations about issues such as health, sustainability and racial justice and how they intersect with architecture and design. For more info, click here.
Detroit Month of Design
Virtual and Detroit | September 1–30
In its 11th iteration, the Detroit Month of Design returns for its largest event yet, featuring more than 175 designers, 74 events and 13 installations. Through talks, workshops and installations (a mix of in-person, outdoors and online programming), the monthlong series will celebrate the city's role as a global and national design capital and UNESCO City of Design. For more info, click here.
Salone del Mobile
Milan, Italy | September 5–10
Dubbed "Supersalone," this year's reimagined fair includes a series of adjustments and new additions led by curator Stefano Boeri. Hosted at the Rho fairground for its 60th edition, the event will be open to the public all week for the first time ever, while the traditional branded booths will be replaced by products mounted on rows of parallel walls designed by Andrea Caputo, with corresponding QR codes posted for mobile purchases. For more info, click here.
Future of Home Conference
Virtual and New York | September 13–14
After a banner year for the home industry, a host of new challenges have arisen—how can businesses handle growth, respond to changing consumer behavior and stay inspired along the way? Business of Home's third annual Future of Home conference, held online and at the Metropolitan Pavilion in New York, offers answers to these pressing questions. Hear from speakers like Martha Stewart, Christian Siriano, Simon Doonan and Jonathan Adler; unpack the future of creative entrepreneurship in a series of expert talks; and explore innovative new ways to level up your business through industry case studies, all moderated by BOH's own Kaitlin Petersen, Dennis Scully, Sophie Donelson and Fred Nicolaus. For more info, click here.
MDC Designers' Own Homes Virtual Home Tour
Virtual | September 17–27
This video presentation takes viewers into the homes of six seasoned interior designers across the state of Michigan. From the Grosse Pointes to Saugatuck, the virtual event will peek into the residences of Dawn Jacobs, Annie Kordas, Rachel Nelson and Cheryl Nestro, plus the vacation homes of Barry Harrison and Kevin Serba. All net proceeds from the event will benefit Detroit Public Television's commercial-free educational programming. For more info, click here.
Discover ADAC
Virtual and Atlanta | September 21–23
This year, ADAC is celebrating six decades of design at its annual fall market event, which will incorporate a mix of in-person and virtual programming. Along with presentations, showroom events and product launches, the event will feature a series of keynote speeches from industry insiders such as pop artist Ashley Longshore, fashion icon Iris Apfel, interior designer Ashley Whittaker and renowned architect Jim Strickland. Tune in for lively discussions on topics like the symbiotic relationship between interiors and high fashion, the secrets of entertaining and what exactly makes a house memorable. For more info, click here.
Design Miami/Basel
Virtual and Basel, Switzerland | September 21–26
Curated by Aric Chen, the 15th edition of Design Miami/Basel explores the central theme of human nature—specifically, the changing relationship between humans and the increasingly constructed natural world. The event will feature more than 40 gallery presentations with a variety of historical and contemporary works, including debuts from Rick Owens, Harry Nuriev and Atelier van Asseldonk. For the first time, attendees will also be able to view and shop all pieces online in tandem with the in-person display on the show floor of the Messeplatz. For more info, click here.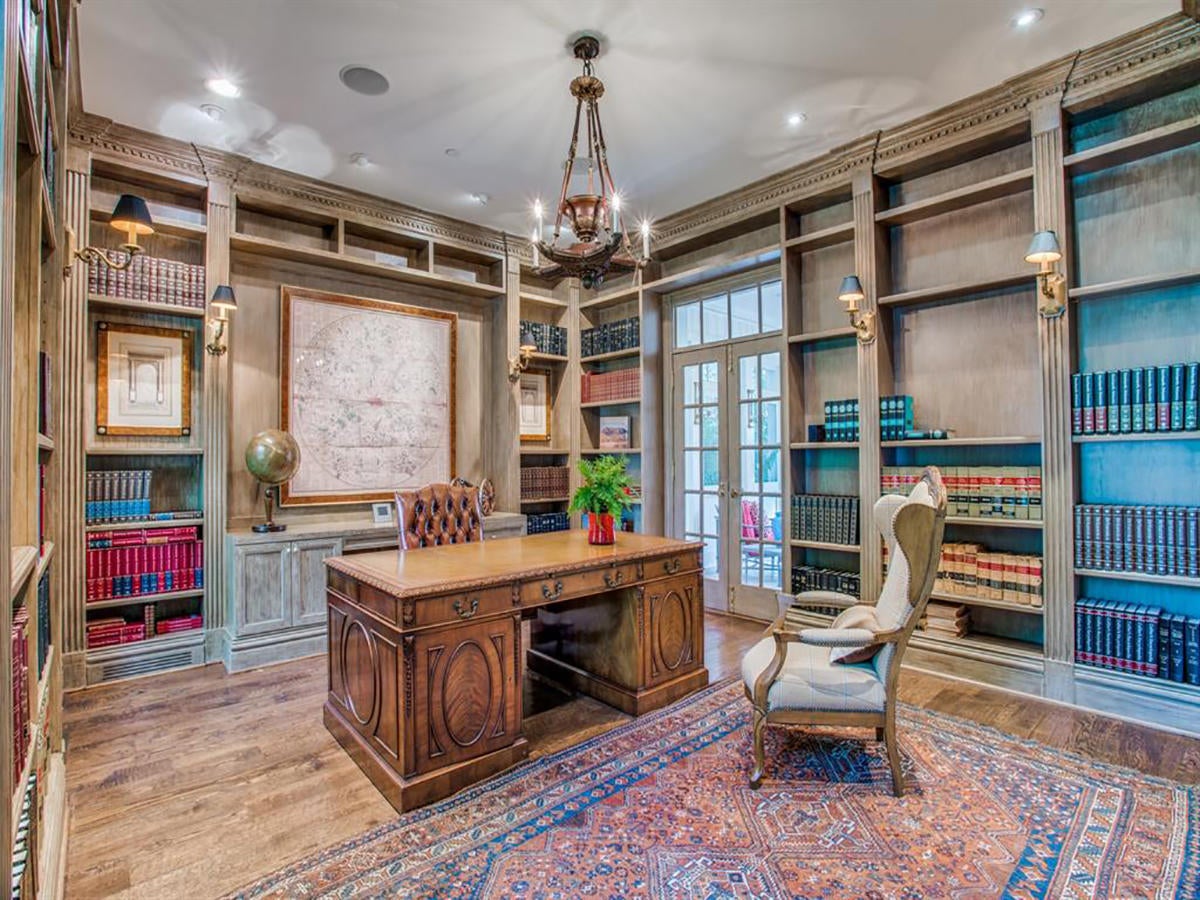 Courtesy of Kips Bay Decorator Show House
Kips Bay Decorator Show House Dallas
Dallas | September 24–October 24
The Texas iteration of the Kips Bay Decorator Show House will return this year for its second edition, tapping 25 architects and interior designers to transform a historic home in Dallas's Old Preston Hollow township. Seated on nearly 1.5 acres, the 11,000-square-foot Georgian estate features two full kitchens, a variety of living spaces, a wine cellar and a theater—all of which will be reimagined by designers Alexa Hampton, Corey Damen Jenkins, Ken Fulk and more. Proceeds from the event will benefit the Kips Bay Boys & Girls Club and the Dallas-based nonprofit Dwell With Dignity. For more info, click here.
Homepage photo: Business of Home contributor Dennis Scully at the 2020 Future of Home conference | Courtesy of Business of Home