All the Pinterest boards in the world can't compete with a good design book. In a new series, Open Book, we invite two designers with recently released books to share the ins and outs of the publishing process—from landing the contract and shaping the content to reflecting on the glossy final product.
No one dreams of debuting a design book while the world copes with a pandemic. But some can actually make the experience an inspiring one. Designers Corey Damen Jenkins and Melanie Turner have that in common—along with being "label mates" at Rizzoli and working with senior book editor Kathleen Jayes on their first titles, they also share a plucky lemons-into-lemonade spirit.
As creatives, their bona fides are well-documented: The Atlanta-based Turner is an award-winning designer whose sophisticated and poetic interiors have established her as a major talent in the Southeast. The New York–based Jenkins, meanwhile, has a story that's impossible to forget, and his deftness with color and tradition underscores his unbridled, expressive design style.
Creating a design book is an inherently collaborative process, but it also requires trust and compromise—the same virtues a designer looks for in clients. There is the belief that things will turn out, but it's still a leap of faith. While finalizing the pages of Inviting Interiors and Design Remix, first-time authors Turner and Jenkins found themselves practicing that attitude-is-everything approach with the things they couldn't control. Turner credits her Welsh roots with teaching her to find the beauty and pragmatism in everything. And, like a true Detroit native, Jenkins brought confidence and an unwavering sense of style to the endeavor.
Here they get candid about cover choices, resource lists and why a book signing requires the endurance of an Olympic athlete.
For both of you, these are your first books.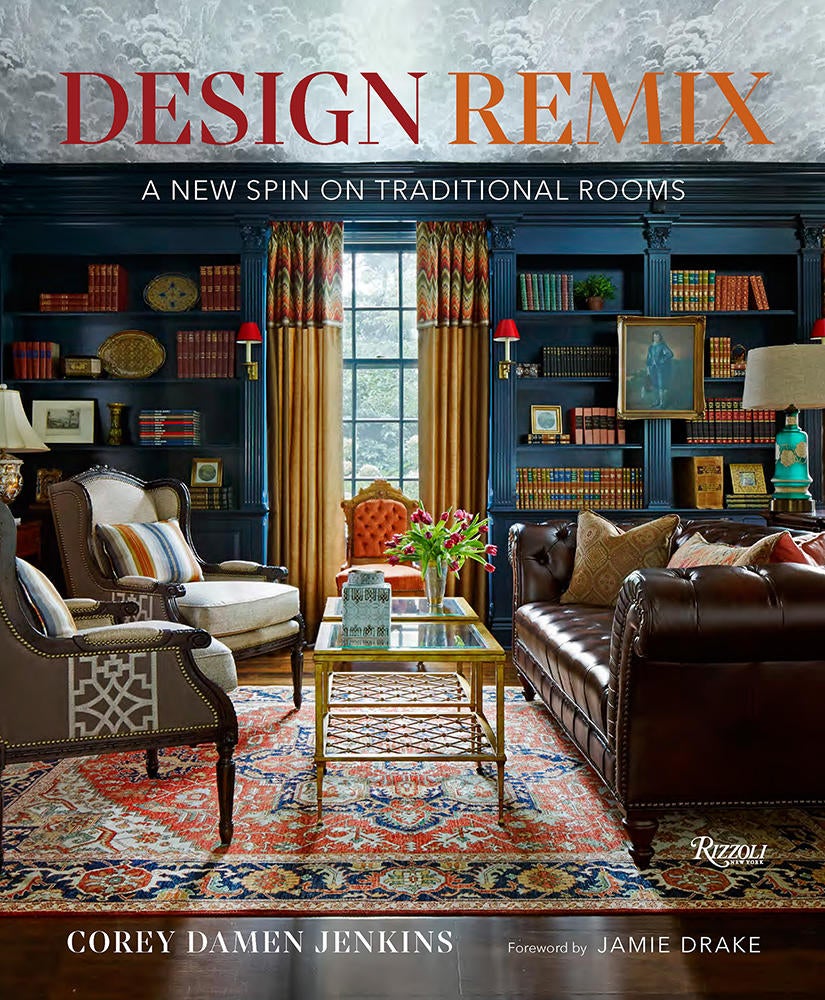 Jenkins: We're both with the same publisher, too—Rizzoli.
Turner: I have a story about this that's written at the front of my book. I immigrated from Wales to New York with my family in the 1960s. My mother had trained with Vidal Sassoon in London. She had a miniskirt and an asymmetrical haircut, while everyone else was wearing full, long skirts and boron hair. She had two little girls, my sister and me; everyone was staring. From there, we traveled to Florida, and that's where I grew up. All these years later, I got very choked up when I arrived in New York to sign a contract with Rizzoli. I was just thinking of my mother, who had made this all possible—I was on the shoulders of all the women before me.
That's an amazing story. Corey, how was that first meeting for you?
Jenkins: I signed my deal in late 2018. So it's been in development for a while. Obviously, the pandemic kind of threw things off, but the opening salvo, if you will, was lovely and very humbling.
To Melanie's point: You're in this hallowed hall of artists and authors. Rizzoli has a niche in the market in terms of producing, in my opinion, the best hardcover designer shelter publications. When I met the Rizzoli team, it was a natural vibe, a synergy.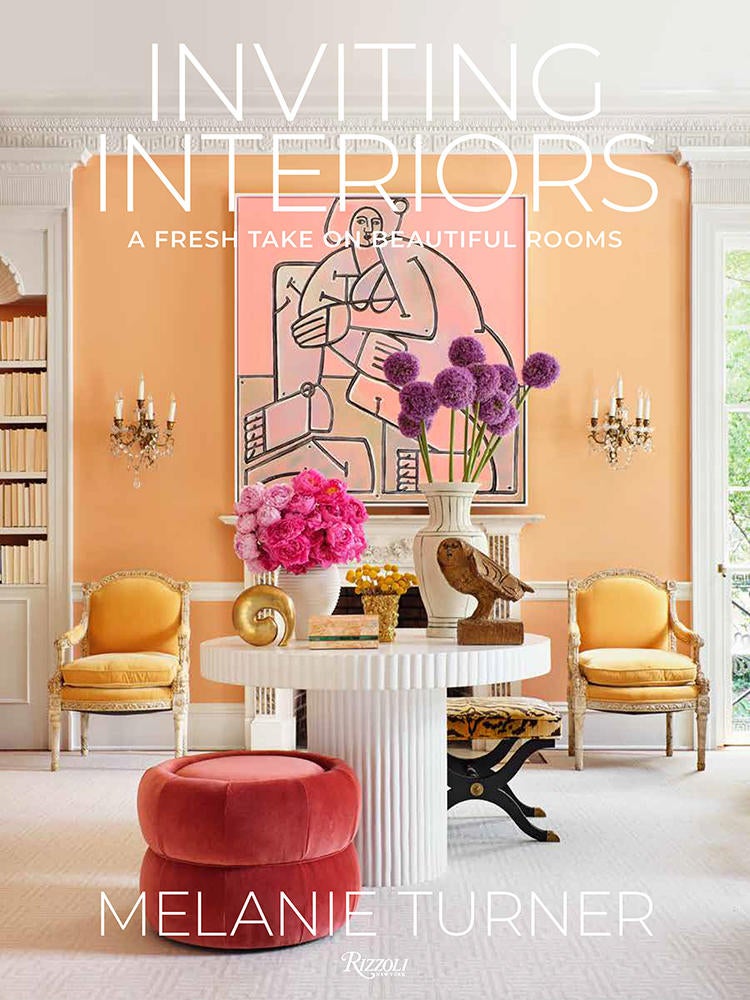 It is an emotional moment because I don't think a lot of us set out to do a book when we launch our firms. When we come into this industry, we're doing it because we love design and want to make a career out of it. So, the book is not really on the bucket list. The enormity of the moment when it hits you, it's like, 'Wow, I didn't even reach out for this.' And yet, it's here and how honored and blessed am I to be able to partake of this amazing privilege.
Turner: Exactly. And then I ate pizza. [Laughs.]
Did you go in with ideas of what you wanted your books to be?
Jenkins: I really knew what I wanted to do from the very beginning. I have collected so many tomes from so many of my favorite designers, and I knew I didn't want to do anything like they had done. So, that was the first thing—I didn't want to do a book of pretty pictures because that's what was expected. And I really wanted to do something that was not expected. I think because so much of my earlier work was not photographed by the same photographer, it wasn't quite congruent with the majority of the book, so it didn't end up in the book.
For that reason, in some cases, I didn't have enough photography to support a whole spread. I knew that we had a lot of full-home photography from the last eight years, but some of the most important projects, we didn't have a whole spread for. So, we decided to come at it from the angle of themes.
I wanted to put together something that really taught people how to embrace bold color, how to mix patterns, and how to appreciate architectural statements. I also really wanted to teach. I wanted every chapter to have a takeaway. There was some conversation with Rizzoli about that. It's like taking off your clothes, proverbially. How much do you share? Do you want to give away all your secret sauce to a homeowner? Will they still hire you? If a homeowner is not going to hire me based upon what I wrote in the book, I wasn't the designer for them anyway. But it's also for a lot of designers who are up-and-coming and design enthusiasts, people who want inspiration. I wanted to make sure that no one could say, "He didn't share some nuggets about what he does." A lot of people buy the books to be educated, and they want something more than just interiors that you see on Instagram or a website. So, that's what I did.
Turner: I would say the same, but when you start putting the photographs together, you realize, "Oh, I'm missing a bedroom from that." So, when you look at books across the board, they either seem to be about one whole project, maybe three or four projects, or individual spaces. And I've had the same situation. Fortunately, I've always used the same photographer. Mali Azima shot all but one project for this book. So, in the back of my mind, I must've always known [from] early on that I wanted everything in my portfolio to be consistent.
It was theme-based. And how do you come up with those themes?
Turner: It's kind of strange because when you start putting up your photographs, you notice things. I didn't realize I had done that many blue rooms. I didn't think of that as a favorite color, but it was those kinds of sudden realizations. I was theming and thinking, "Well, what about cool, calm, collected?" Then those three [words] became, OK, I need five chapters, so I'll stay with a word that starts with "C." So, it kind of morphs on its own.
I also want readers to take away pearls. So to me, there are pearls in there. In my book, I'm giving information, but at the same time, I wonder: Will people read it? I read magazine articles because I like to read, but I know a lot of people who don't like to read.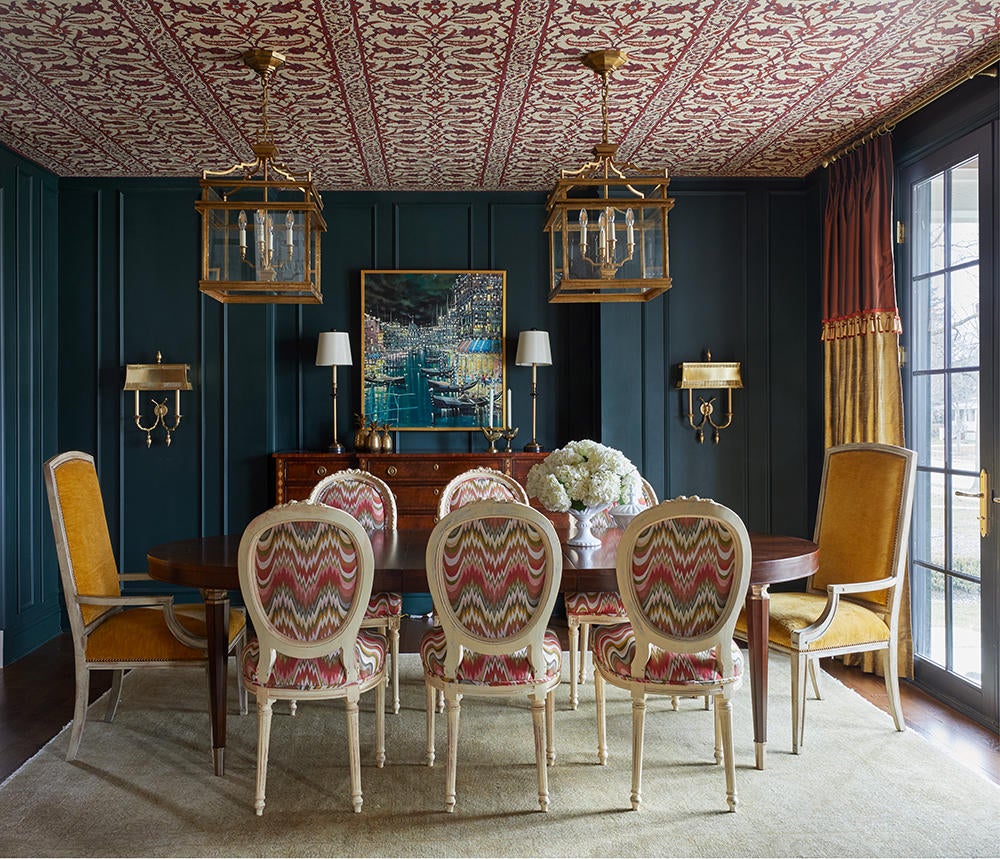 You both mentioned the idea of giving away the secrets. Was that a very real concern?
Jenkins: For me, it wasn't a difficulty. I think for [my editor] Kathleen, her main thing was making sure that the integrity of the book was not compromised into a DIY book because the work that [designers] do is not DIY. You do need to have the training, the education, the experience. You do need to have that level of chutzpah to do this. Like Melanie said: You share the pearls, but do we give you enough pearls to string together a necklace? Not really. I'll give you a couple. And for the rest, you have to hire a designer.
Turner: As Corey was saying, our client is not a do-it-yourself person. It's for the fellow designers. It's for the person looking for ideas. So, it wasn't a matter of we didn't want to share. [The question was], "Does it really need to be a how-to book?" Which nobody is going to read.
Given that awareness of the audience, how did you decide on the tone of voice?
Turner: It was our truth. And just being as honest and approachable as possible because I think we're both like that. And that was what was so important. And just for it to be fresh. There are so many books—not to get on anybody, but there are some that are just …
Jenkins: Boring?
Turner: Boring. I just wanted some freshness and creativity and to be fearless. If you want to paint your cabinets green, paint them green and be happy. So what? It's your house. So many people are scared. And I wanted them to understand that when they hire a designer, we're going to hold your hand and jump in this together and it's going to be OK. You don't have to do what the Joneses do. You don't have to do what big-box stores do or what you see in the magazines. This can be all about you.
Jenkins: That was something that I really enjoyed about Melanie's book. She obviously has this stunning approach when it comes to interior design—a very distinct, polished look. It's also very approachable. I thought that the title she and the team came up with was very apropos, because it's inviting, and inviting interiors are very important because a lot of what we do can be almost intimidating to people. So that voice of hers, it has that warm Southern kind of hospitality also kind of woven through it.
That was very important to Kathleen, our editor, that it did feel cohesive and natural to us. When I look at both of our books, they feel like they were put together by us. It was written in our vernacular, our voice.
I've been following Melanie for a long time. We were actually in Traditional Home in 2017 for [editor in chief] Jill Waage's first issue. We had spreads back to back in the same magazine. So, Melanie has been consistent with the inviting "make this high-end look feel understandable and relatable" vibe. I try to do the exact same thing, and I think it's hats off to Rizzoli for being willing to let us, because I've heard stories where authors don't always get a chance to be authentic, where there's a theme that the publisher wants to churn out. And sometimes the voice either gets lost in the written vernacular or the visual vernacular with the graphic design, and it's no longer really you. It's just kind of another coffee table book.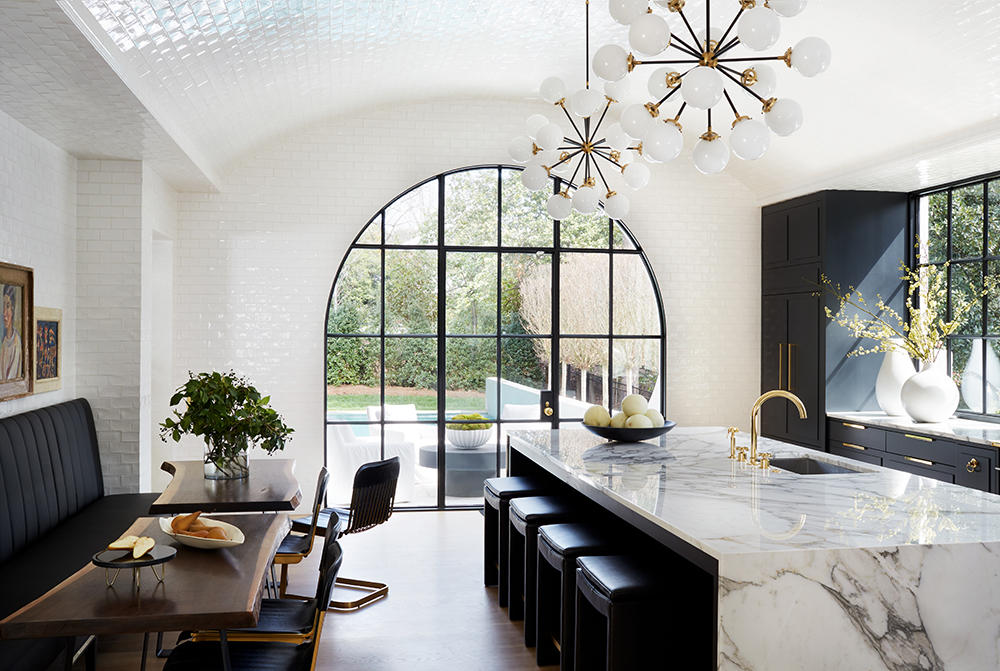 Turner: And Corey, did you hear, because I had heard: "You're not going to be able to choose your cover. Forget about the title." I had heard horror stories.
Jenkins: Yeah, I did hear that.
Turner: I heard that and I was scared.
Jenkins: The image that I really wanted from my front cover did not make it. I really wanted my Kips Bay room, which did make the back cover. But the editors did not want to put it on the front. Sometimes, you do have to defer. Charles [Miers], our publisher, has an eye, and they have a team of people that they put everything out before. They did several cover tries just like they do for a magazine. I really believe that the Kips Bay room would have been a hot hit as far as the front cover, but it depends on the graphic designer. I worked with Susi Oberhelman on mine, and she did a great job with the layout of my book, but she's about structure and symmetry. So for her, the Kips Bay room was too busy because I had that floral ceiling. So, you have to defer.
Turner: Corey, the original choice for my cover was a living room. It was one of the most recent projects, and I knew it was going to be the cover when we were shooting it. But at the same time, it had different art in it, which I thought was too small for the space, but was the client's existing art, and I thought the flowers were wrong. And Charles wanted that as the cover, and I saw it and I'm like, "It's blah. I'll agree to it if you let me go in and reshoot it." And they told me, "We have only a week." I was like, I can do this. Who says they can do something during a pandemic in four days? Me!
It was Father's Day and the clients were going away. I brought this piece of art in, and we started photographing the space. The homeowners were about to leave, and I said, "Hey, you need to come back in and see this painting up." And the homeowner came back in and said, "Looks like I'm buying myself a Father's Day present." I said, "Yes, you are," because it was so amazing.
Melanie, it sounds like you fought for your vision.
Turner: There was so much editing. I'm so happy and blessed and surprised that it turned out as good as it did. I had an amazing team, but with COVID? This is like the perfect example of what can be done without having to go into an office.
Jenkins: I do feel like we were cheated a little bit, Melanie.
Turner: I agree.
Jenkins: I'm here in New York, and early on, we did have brainstorming meetings and we were putting together the genesis of the book. And then when the country shut down, the process went completely online. And I think we missed a little bit of it in terms of having that camaraderie. Not that we didn't have it through screens—we all adapted and did a hard pivot to this new online virtual way of communication, but I think we were cheated a little bit. We're just now having book launch parties. Everything was delayed. Melanie, did you have your party or did I see that your staff did something for you?
Turner: My team and family had something for me. The day the book arrived, I came into the office and we had balloons. I feel lucky that the meat of the project was all done in 2019. In 2020, it was more about it being published. The hard thing was being able to see through prints that were mailed to me—you know, just like colors and clarity. I really thank Doug Turshen, [my graphic designer at Rizzoli], for that because I had to tell him, "This is the color I want. I'm going to trust you." It could have been worse. But I do have book fever. I have it bad. I want to do another one—I'm kind of an addict now.
Jenkins: Yeah. I want to do it again, but I want to do it without the pandemic. I had a great time with Rizzoli, but one thing I would definitely do differently that Melanie mentioned that she did right the first time: In those early years, when I launched the firm, I was working with different photographers. And different photographers have different shooting styles. I partnered with Werner Straube, who came by way of [an introduction] from Traditional Home. And he became my resident photographer. He shot like 90 percent of the book. I also worked with Marco Ricca and the late George Ross.
So, one thing I would do differently is have the same photographer. [I would] get as many photos as possible—more vignette shots, more close-up shots—because Kathleen and the graphic designers wanted all of that, [including] the jewelry, to fill in certain areas. Back then, I was just doing overall room shots, one and done. Kathleen's a great editor. She has a great eye and she had a certain vision for my book, and I think that her thing was color and pattern. I have one chapter on neutrality—black, white and greige—but everything else is color and pattern. I can't tell you how many projects I thought were just going to be like the cat's meow, just badass, and Kathleen was like: Snip, snip, on the cutting floor you go. And I was like, "Wait, I love that." And she would say, "It doesn't fit Design Remix. What about this is Design Remix? What gives you 'remix'?"
Turner: See, Corey, you got more of that than I did. I was in Atlanta solo working on this myself, like pinning things up. So you got a lot more than you realize. But I'll speak to friends and peers here in Atlanta who have books and say, "I'm so unhappy that I can't do this book launch and I can't go to Market." And they're like, "Are you kidding me? It's the best thing. You don't have to get on a plane. You don't have to be in a bad hotel. You don't have to rent a car. And you're out of the office for three days losing all that business."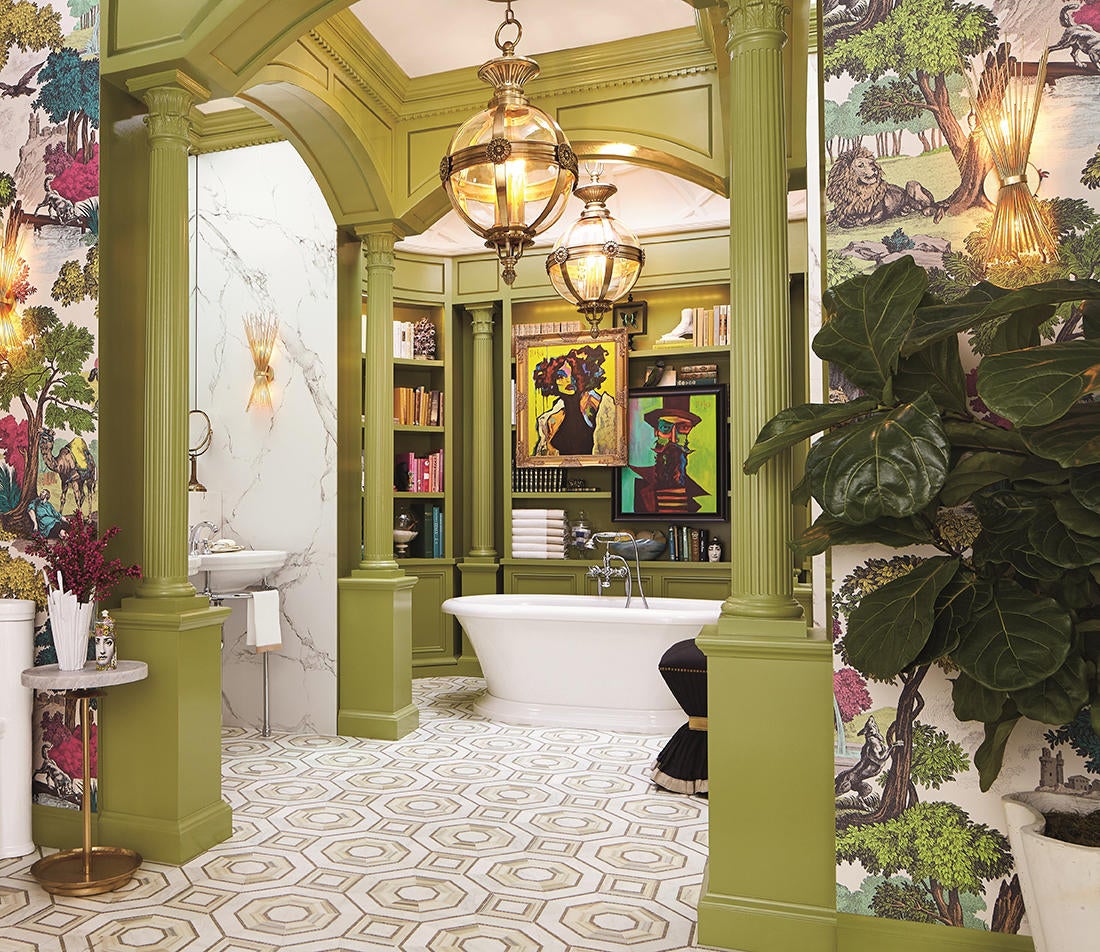 Jenkins: Yeah. I had my first book signing in High Point. I will say, it can be overwhelming. We had this big party—over 400 people there at Theodore Alexander. It was lovely. We ran out of books. We sold them all, but I did feel like I was like an answering machine: "And what is your name? And what is your name? And what is your name? How can I make this out to you?" It's like a production line. It can be draining. People are DM-ing you. You have to answer every single one because these are people who have taken their hard-earned cash to support your endeavor. But it's nonstop.
So if you're not an outgoing, extroverted person—I'm an introverted extrovert—doing a book may not be for you. Because if you don't want to talk to people, if you don't want to engage, if you don't want to hear how your book impacted someone, if you don't want to listen to someone, it might not be for you. I had one young lady write me from South Africa and she said, "I quit my job after I read your book. I'm leaving nursing, I'm going into interior design." If that's not the kind of conversation you want to have, doing a book might not be for you. Because it's not just writing it and getting it out there. It's the management, the PR and all the human interaction. Emotionally, it's an investment.
Turner: And I'm an extrovert-extrovert. So, I'm like, bring it on.
Jenkins: Oh, that's good. I'm more shy.
Turner: The other great thing about it was when I look at the book, especially after the pandemic, it's a happy book. I think everyone coming out is saying, "I don't need just some neutral book because it blends with my room. I want something fun and interesting." But overall, I think [the book is] one of the best things that's ever happened. I know Corey, you feel the same way. Just honored. And it's better than what I envisioned, honestly, because of what we went through.
Jenkins: These books will be here long after we're gone.
Turner: Yes, which never dawned on me until after this happened. Because a lot of times when we design a space and then the clients move or they sell it, or a new homeowner comes in, I'm OK because once it's photographed, that's my baby. I'm okay letting it go. And then putting it into a book forever? That's even better, it's very satisfying. It really is an honor.
Corey, it sounds like you were very involved in the graphic design element. What did you learn?
Jenkins: My editor really pushed me to have a voice when it came to the look of the book. I love to draw. As you can see in the book, every chapter has two illustrations bookending the chapters that I drew by hand, and that took a lot of time. When you're producing a book on a deadline, you're sketching and drawing as hard as you can. So I think part of it, to your question, was driven by the editors. They were like, "This is the vision we have for the book. You have this ability. Can we tap into that?"
My graphic designer was very open and collaborative in letting me pick things like fonts. She gave me choices: "Do you like this font? Do you like this layout? Do you like this size lettering?" And then she took some very great creative risks. Like the front cover, the word "Design" and the word "Remix" were with two different colors. I was like, "Is that a thing?" She said, "It's going to be a thing." I said, "OK, I'll defer to you."
Turner: Yeah. I'd say the same. I had choices and collaboration. My big thing is when I buy books, I stack them. I wanted a white cover, so if somebody didn't want a cover, they could take it off and it was a white book with gold. So, that was important, because a lot of times when I order books and we're doing stylizing in a space, I arrange those books by color so I know what rooms they need to go in. I wanted to make my book neutral, fresh and colorful all at the same time.
Jenkins: Did you get to pick out the size of your book, Melanie? Because you have a larger book.
Turner: It was kind of decided early on that would be the size.
Jenkins: I wanted a smaller book because my friend Mark D. Sikes, both of his books were smaller and I just liked the way they're lighter—I can carry them to the beach.
Turner: You should do a big book next, so you can put the small book on top of it.
Jenkins: I like that.
Turner: Do you have an idea of how you would do a second book? Same format?
Jenkins: This time I would probably use something with more spreads. Although, obviously, the readers really enjoyed the takeaways. It seems to be what's consistently in the write-ups and reviews that people love. If I do a larger book, I feel like I have the license to do a complete departure from what I did in the first book.
Turner: Yes, and the other thing that I realized is that you [have to do them one at a time]. My husband asked, "Don't you have enough material? Why aren't you just doing a two-for-one kind of thing?" And I was like, "You can't, because the second book sabotages the sales of the first if it's too soon."
When is it too soon?
Turner: I think two years, because it really takes a year to get the book together and then another year of editing and being printed. So, I think it's at least two years.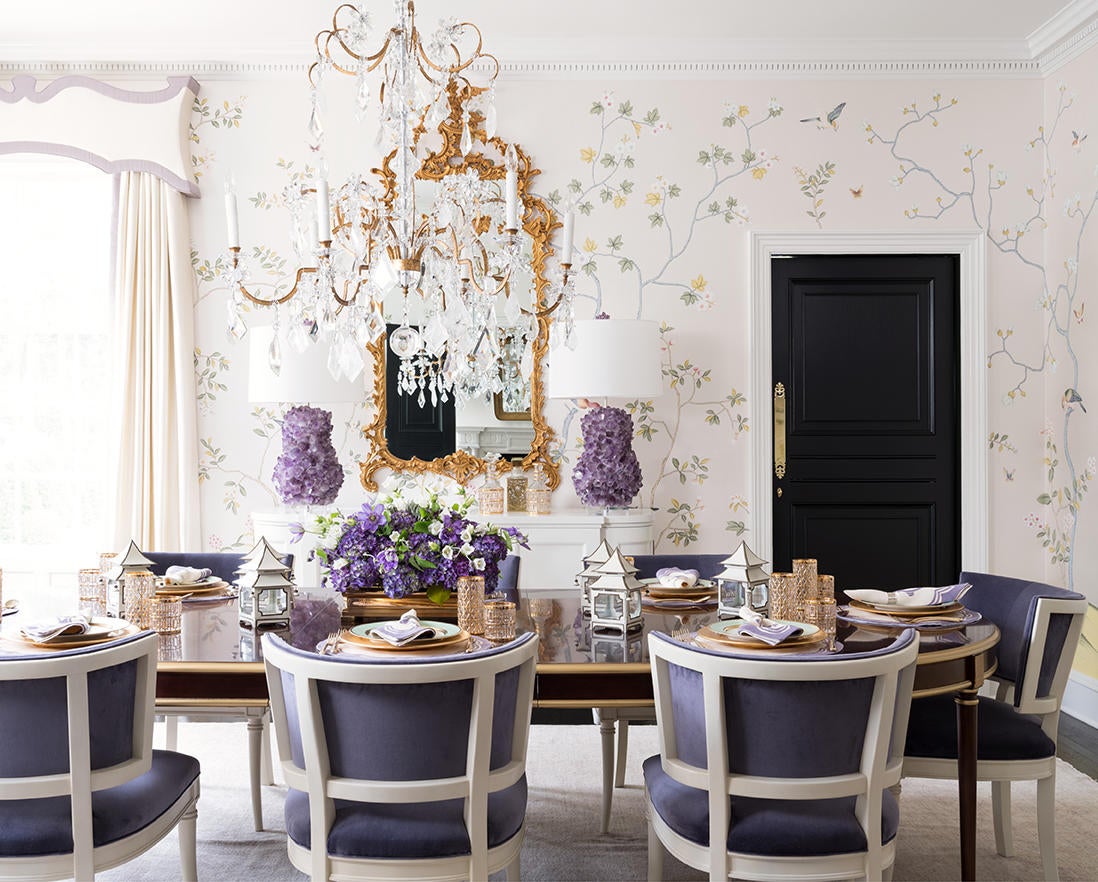 And now you have all this knowledge of the process.
Turner: I think it was easier than I thought it would be. Did you think that way, Corey?
Jenkins: It was more fun than I thought it would be.
Turner: Oh, that's even better.
Jenkins: It was fun. It was joyful. It was hard in terms of managing my client work. That was probably the only less-than-fun thing, because, as I'm sure you can attest to, Melanie, when we come to this book deal, we're coming at it with not a hundred percent, but 350 percent of who we are, because this was going to be here long after we're dead and gone, so we want it to be perfect. [But] you don't want to spread yourself too thin. So that was the only part that wasn't fun for me: having to balance it with my client workload.
Turner: Which is very interesting, because the comments I get now are: "I know you're busy with the book." And I'm like: No, the book was 2019. I'm not busy with the book now.
Melanie, what was the hardest part for you?
Turner: I have 13 employees. And eight family members that moved in with me during COVID, and we have five dogs and a cat. I do not think doing the book was hard. Like Corey said, it was a joy. It was an out-of-body experience. I couldn't believe this was happening to me. I had an amazing team, including in my office. I think that COVID was hard, and the disappointments of what we had anticipated happening.
Jenkins: Amen.
In reading your Amazon reviews, the sense is that your books really inspired people in a time when they needed it.
Turner: It was escapism. It was excitement.
I think we tend to pay more attention to the negative reviews.
Jenkins: I try really hard not to read the reviews. I try not to get into any of that, because it can pop your balloon. When people ask why I don't read them, I'm like, "The book is delivered." It's like having a child. I don't care if you think my child is cute or ugly. My child has 10 toes, 10 fingers, a working heart and brain, and that's all that matters to me as the parent. I delivered the book and I'm done.
Turner: I totally agree.
Jenkins: It's like a piece of paper with four corners and one corner is ripped off. You're focused on the corner that's ripped off, but you still have three good corners. And that's what reviews are like. The vast majority of people are giving you three corners of praise—you still have more than 90 percent of the paper to write on.
Homepage photo: A dining room by Melanie Turner, featured in Inviting Interiors | Photo by Mali Azima