It's been the best of times and the worst of times in the design industry, as demand for home goods and services continues to surge—and outpace the capacity of a manufacturing sector plagued by shortages, instability and long lead times. For designers and other industry professionals looking to make sense of the tumult, Business of Home's third annual Future of Home conference returns to in-person programming in New York on September 13 and 14 with insights on how to position their firms to come out ahead.
Throughout the two-day event, engaging panels and keynotes will probe the questions simmering in the industry: How can businesses turn high demand into meaningful growth? What does success look like in this new landscape, and how do we measure it? How has the pandemic shifted consumer behavior and psychology? How do we continue to inspire our clients—and stay inspired ourselves?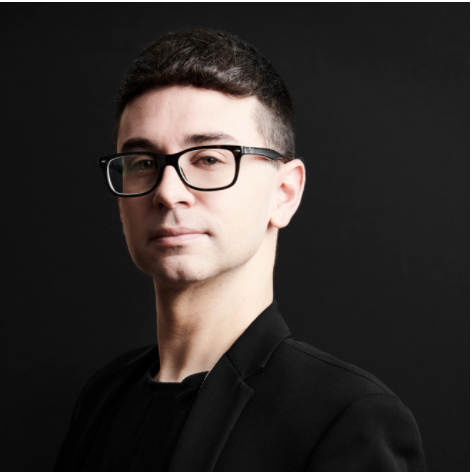 Coourtesy of Christian Siriano
Future of Home taps economists, futurists, thought leaders, analysts and entrepreneurs for conversations that will challenge attendees to envision the industry's future in a post-pandemic world. Among the curated speakers are buzzy names like The Passion Economy author and Planet Money podcast co-founder Adam Davidson, who talks about creative entrepreneurship; former Obama White House social secretary Deesha Dyer, with an inside look on the role design plays in diplomatic relations; Joyful author Ingrid Fetell Lee, sharing her latest research on design personalities; and fashion designer Christian Siriano, who gives all the details on his pivot to home. Plus, Simon Doonan and Jonathan Adler make predictions about the future of life at home, and Martha Stewart and Baccarat CEO Jim Shreve share the stage to unveil their new collaboration and extoll the power of partnerships.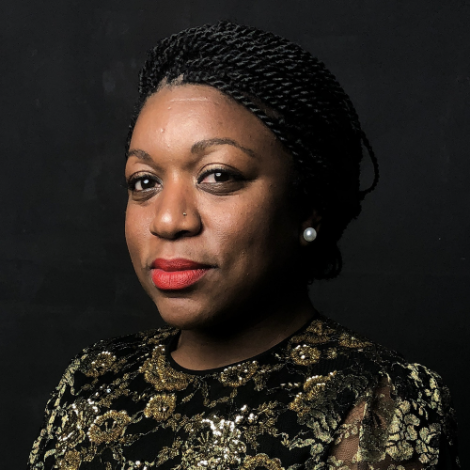 Courtesy of Hook & Fasten
"What's so special to me about Future of Home is the programming—we dig into the economic and cultural impacts of macro trends and relate them to the home industry," says Business of Home founder and president Julia Noran Johnston. "Whether they're entrepreneurs, experts or innovators who represent a new way of thinking, our speakers are dynamic and whip-smart and have a singular point of view."
The speakers are also known to push audiences outside their comfort zone from time to time. "It's important for any business to shift its paradigm," says Johnston. "Our industry is lucky to have a lot of great events, but content isn't always the central focus. By bringing new voices and topics to the fore, we help shake up traditional ways of doing things and shine a light on changes coming our way."
Future of Home is sponsored by design industry go-tos including The CB (Crate & Barrel, CB2 and Crate & Kids) Trade Program, High Point Market Authority, Benjamin Moore, Hunter Douglas, Mitchell Gold + Bob Williams, Afterpay, Pinterest, Universal Furniture and EQ3.
Here's a glimpse at a few of the provocative conversations that will unfold on the Future of Home stage. New speakers will continue to be added to the lineup, so keep checking in here.
A BRAVE NEW WORLD FOR BUSINESS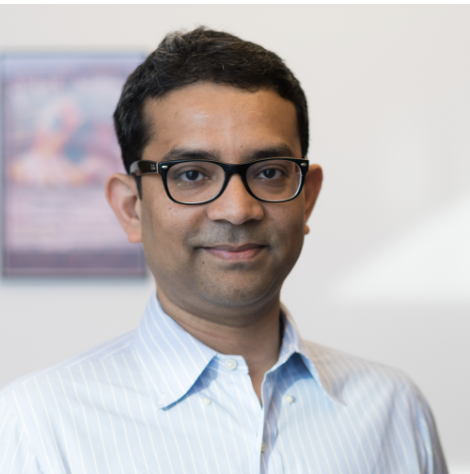 Courtesy of Raj Choudhury
The pandemic has cracked open our ideas of what "business as usual" should look like, creating opportunities for some surprising changes in the way we live, work, and live with our work. At Future of Home, those big-picture issues will be distilled into a thought-provoking conversation with futurist Jared Weiner, who offers insights on how to evaluate and capitalize on emerging social, technological, economic, political, demographic and environmental trends in the global marketplace. (Plus, he predicts that design will play a central role in the nascent Roaring 2020s.) Meanwhile, Harvard Business School associate professor and longtime work-from-anywhere evangelist Raj Choudhury outlines his vision for the future of work.
ACCOUNTABILITY IS KEY
One force not to be underestimated: the power of design (and design businesses) to shape societal change. As equity has become a corporate priority, the Diversity in Design Collaborative has emerged to gather the resources of major companies (from Gap and Adobe to Herman Miller) to broaden the future talent pool. Leaders of the new organization—including Caroline Baumann, the former director of Cooper Hewitt, Smithsonian Design Museum, and Work & Co partner Rupal Parekh—discuss the urgency of this initiative, the roadblocks to success, and what the industry can and must do to make real change last. Meanwhile, as more businesses seek social and environmental accountability, we catch up with Christopher Marquis, author of Better Business: How the B Corp Movement Is Remaking Capitalism, and several B Corp brands to explore how they are using their businesses as catalysts for social change while remaining profitable.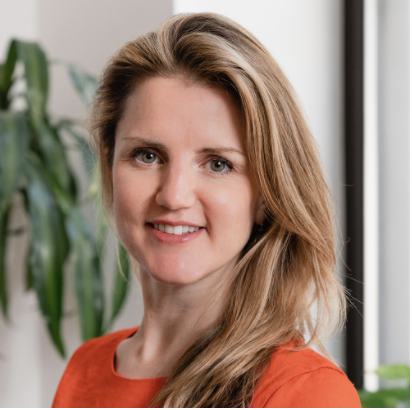 FOLLOWING THE MONEY
As real estate prices skyrocketed over the past year, new models of engaging in the housing market have emerged—from co-owning and long-term renting to co-living and co-working. In conversations with Mynd Management co-founder (and former NFL star) Doug Brien, Pacaso co-founder Austin Allison, Common founder Brad Hargreaves and WeWork global head of design Ebbie Wisecarver, Future of Home examines how the American dream of homeownership has evolved in a tight market and what opportunities are on the horizon for the design industry. Plus, fund manager Janine Yorio, who is pioneering real estate in digital metaverses, teams up with Noah Davis (the Christie's curator who orchestrated Beeple's $69 million NFT sale) to demystify the virtual landscape and explain why selling real-world products to people in virtual worlds may become a cost-effective way to grow market share.
DESIGN TRENDS IN THE DIGITAL AGE
The past year has also upended the norms that long governed the design trade and its players. We catch up with The Expert co-founders Leo Seigal and Jake Arnold to unpack how their consultation-based model challenges the industry—and why they're shifting the narrative around hiring a designer by reframing the value of time and expertise. Plus, former Digiday editor in chief Brian Morrissey leads a lively discussion about the future of media.
Future of Home will be held at the Metropolitan Pavilion in New York (125 W. 18th St.) on September 13 and 14. In-person and virtual tickets are on sale now. To see the full lineup and purchase tickets, click here.