Employing one bold hue in a design scheme can make a statement, but using two or more can be downright daring. Though some may argue that less is more when it comes to color, a thoughtfully placed polychromatic piece can double as a focal point while harmonizing other hues in the room. Interested in incorporating a multicolored item into a space without creating visual clutter? From playfully patterned wallcoverings to candy-colored rugs, Business of Home presents seven interior accents that are every bit as versatile as they are fun to look at.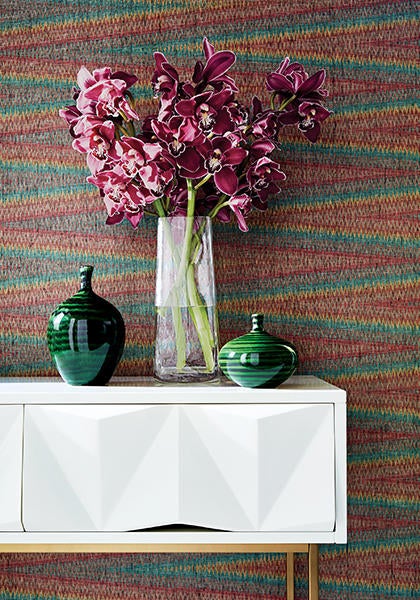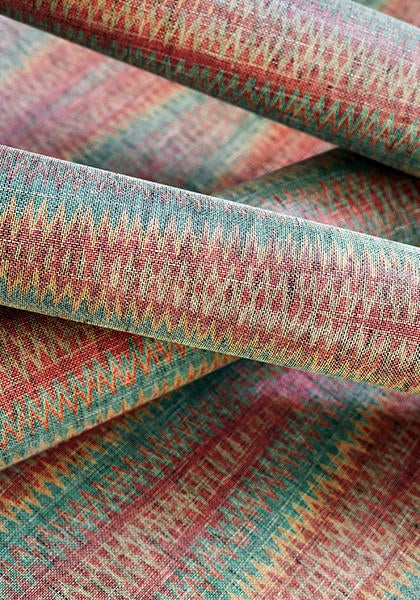 MOAB WEAVE WALLPAPER — THIBAUT
The sum of the various earth tones in Thibaut's Moab Weave in Sunbaked is greater than its parts. Use this zigzagging wallpaper to forge a vibrant accent wall or to welcome guests in the entryway with an energetic pattern.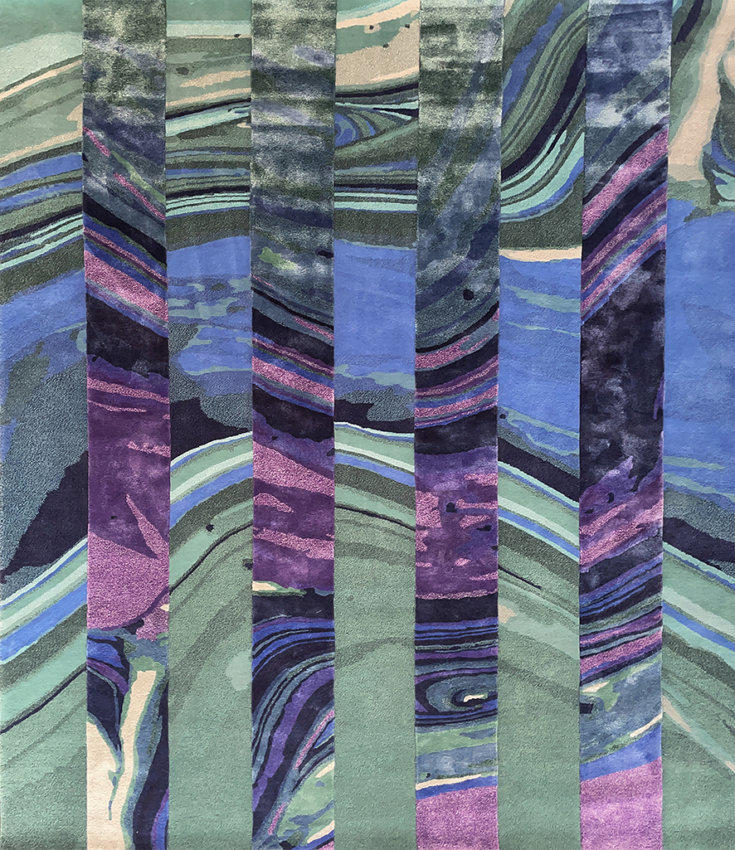 YIN RUG — TSAR CARPETS
A hand-tufted rug in an assortment of unexpected hues can transform a bare floor into the centerpiece of a room. The Tsar Carpets Yin rug in violet alternates between swirling shades of blue, green and purple, creating a cool, collage-inspired dimensional effect.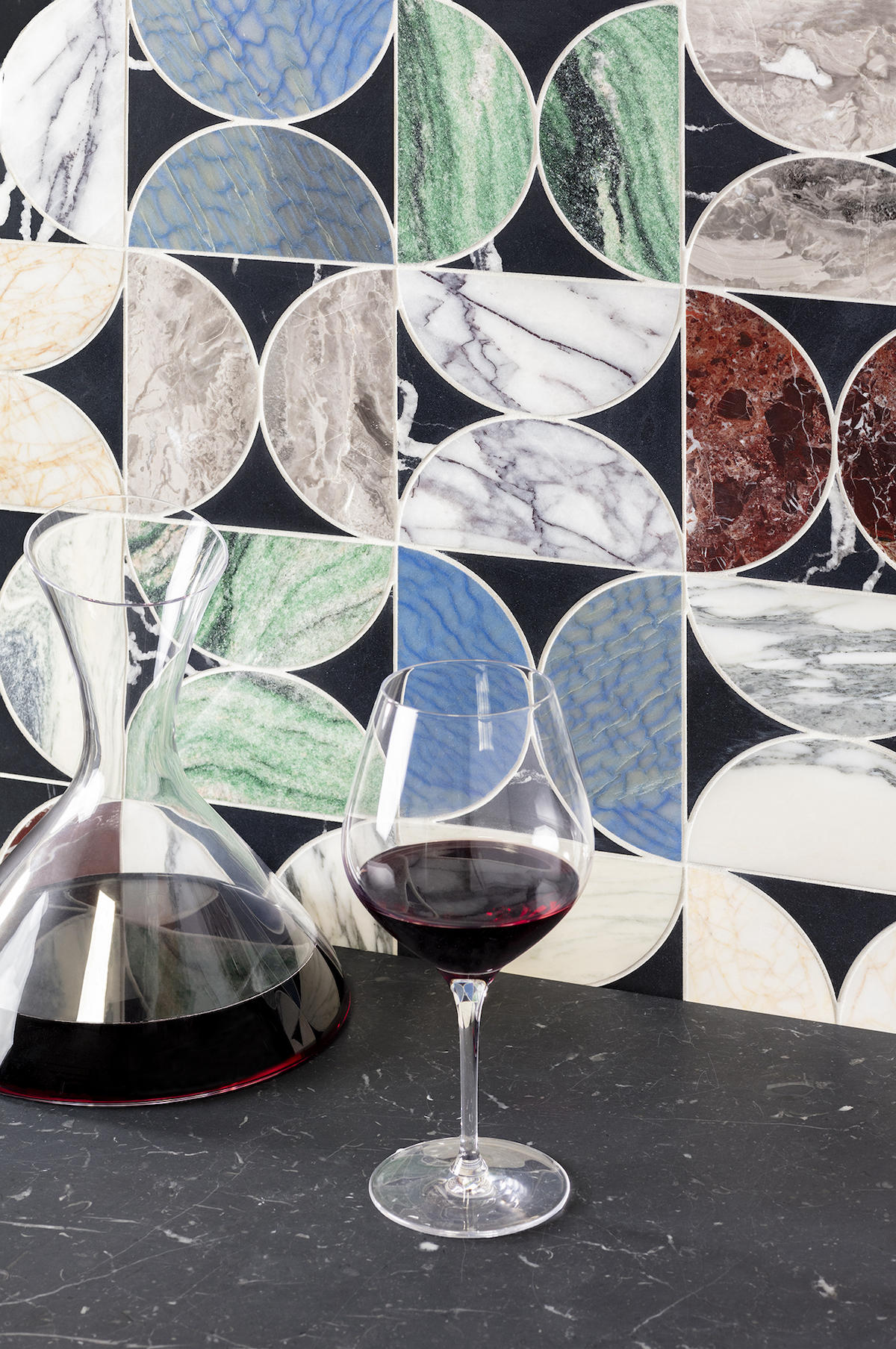 Courtesy of Artistic Tile
MOON COSMATI DARK WJ MOSAIC — ARTISTIC TILE
Comprising seven hues ranging from deep burgundy to lilac and blue, the Moon Cosmati Dark WJ Mosaic at Artistic Tile features a bisected circle pattern crafted in a mix of veined stones that's begging to be employed in a petite powder room or as an art deco–inspired kitchen backsplash.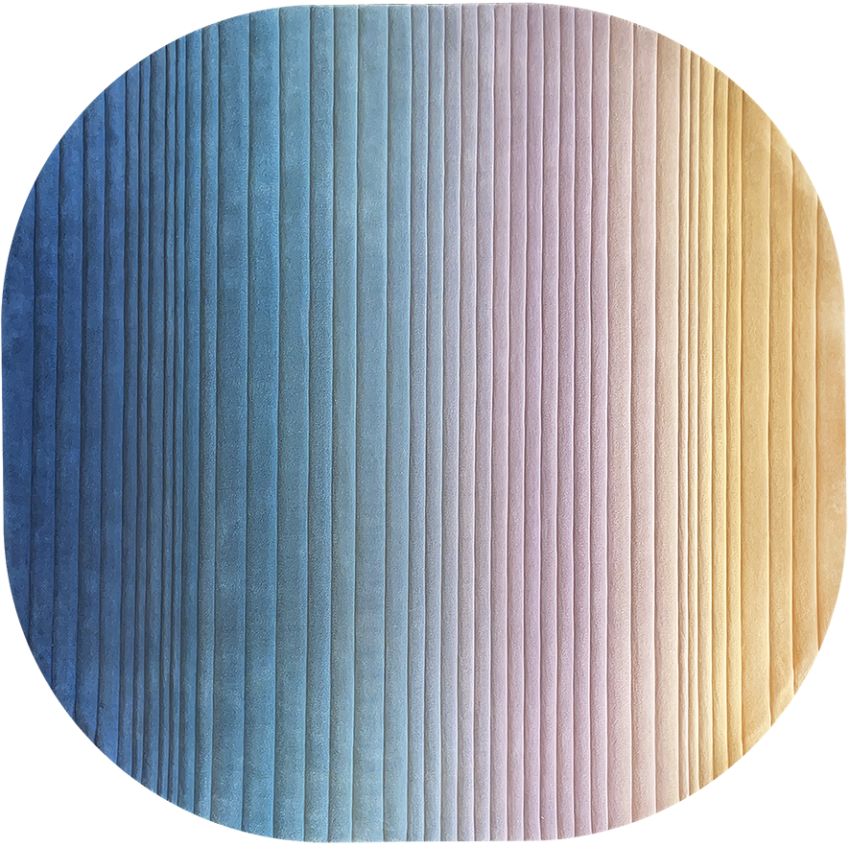 PARADISO RUG — TSAR CARPETS
Consider the Paradiso eye candy for your floors. This ombre-style stunner boasts a rainbow of plush, pastel hues that draw from the dreamy shades of a sunset, including cerulean, sky blue, lavender and golden yellow.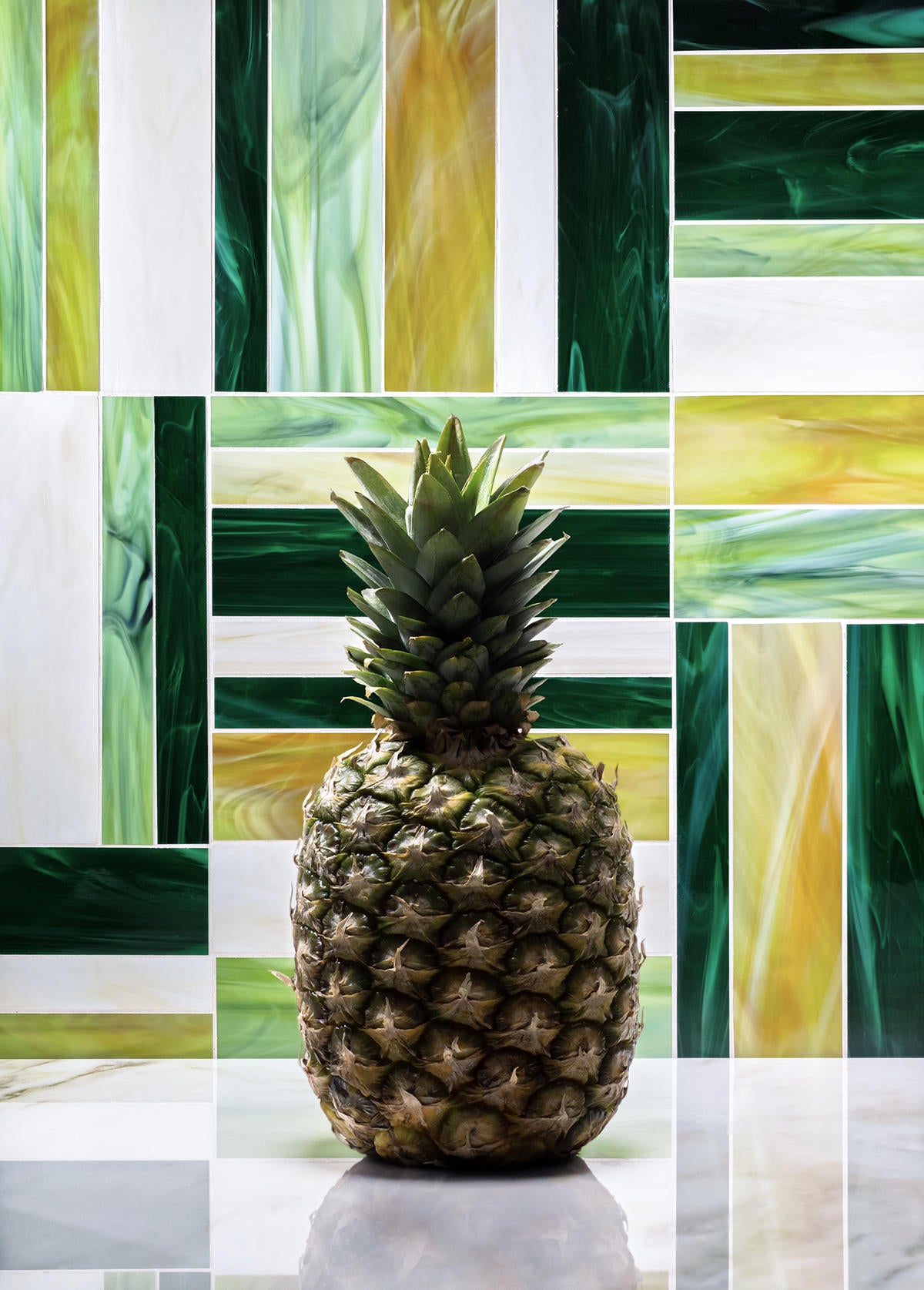 Courtesy of Artistic Tile
STRIPE GREEN MOSAIC — ARTISTIC TILE
A modern riff on a traditional checkerboard pattern, the Stripe Green Mosaic from Artistic Tile boasts an array of jewel-tone-tinted glass rectangles in gradient shades of gold, yellow and green that are sure to make the walls sing.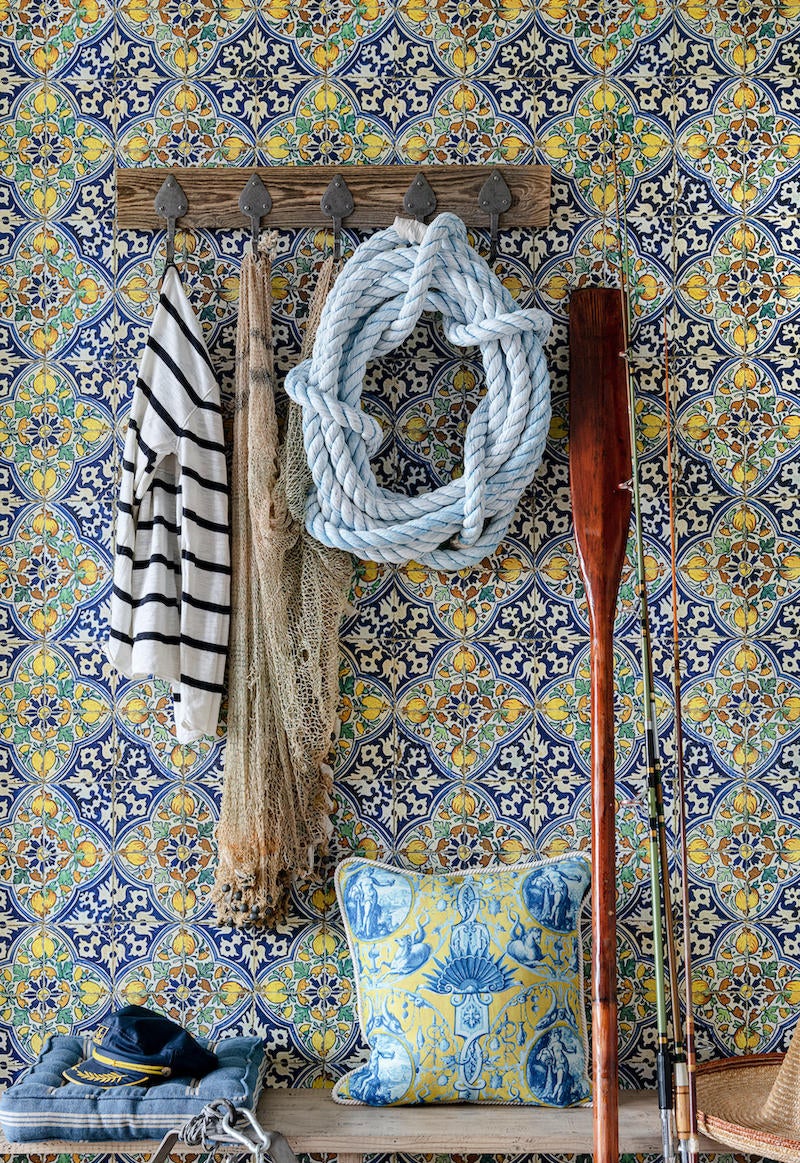 SARDEGNA TILES WALLPAPER — MIND THE GAP
For a colorful spin on a classic mosaic motif, look no further than Sardegna Tiles wallpaper by Mind the Gap. Brimming with rich shades of yellow, white and cobalt blue, this striking wallcovering supplies major Mediterranean vibes that would work wonders in a kitchen or foyer.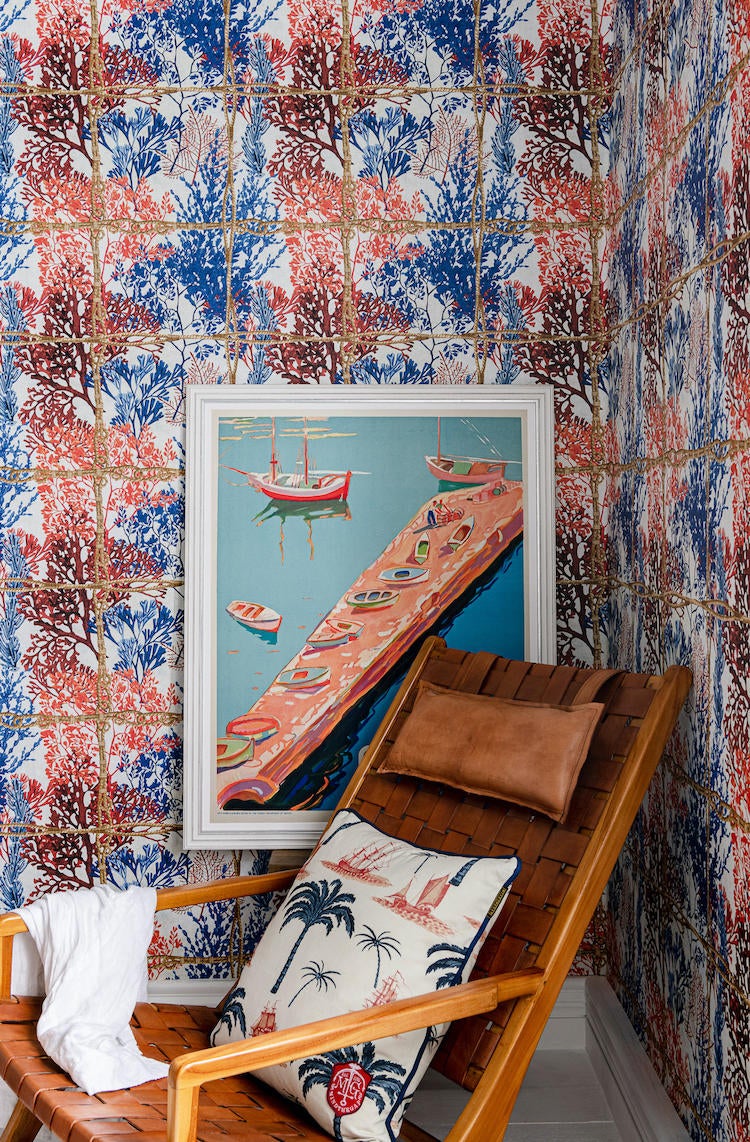 CORALLIA WALLPAPER — MIND THE GAP
Anemone and corals get their close-up in vivid shades of coral, burgundy and blue in this wallpaper from Mind the Gap. It's bold enough to use in an entryway or powder room, but would look especially impactful in a bedroom.
Homepage photo: Rugs from the Tsar Carpets Forma Collection, from left: Wave, Rae and Paradiso | Courtesy of Tsar Carpets