Equal parts classic and courageous, bright red decor accents can instantly breathe fresh life into an interior without disrupting a peaceful color palette. Whether it's a scarlet-upholstered chair or crimson-patterned wallpaper, red can instantly warm up a neutral room while serving as an unexpected focal point. Curious about how to incorporate this daring hue into a home? Business of Home gathered seven bright pieces to help you spice things up.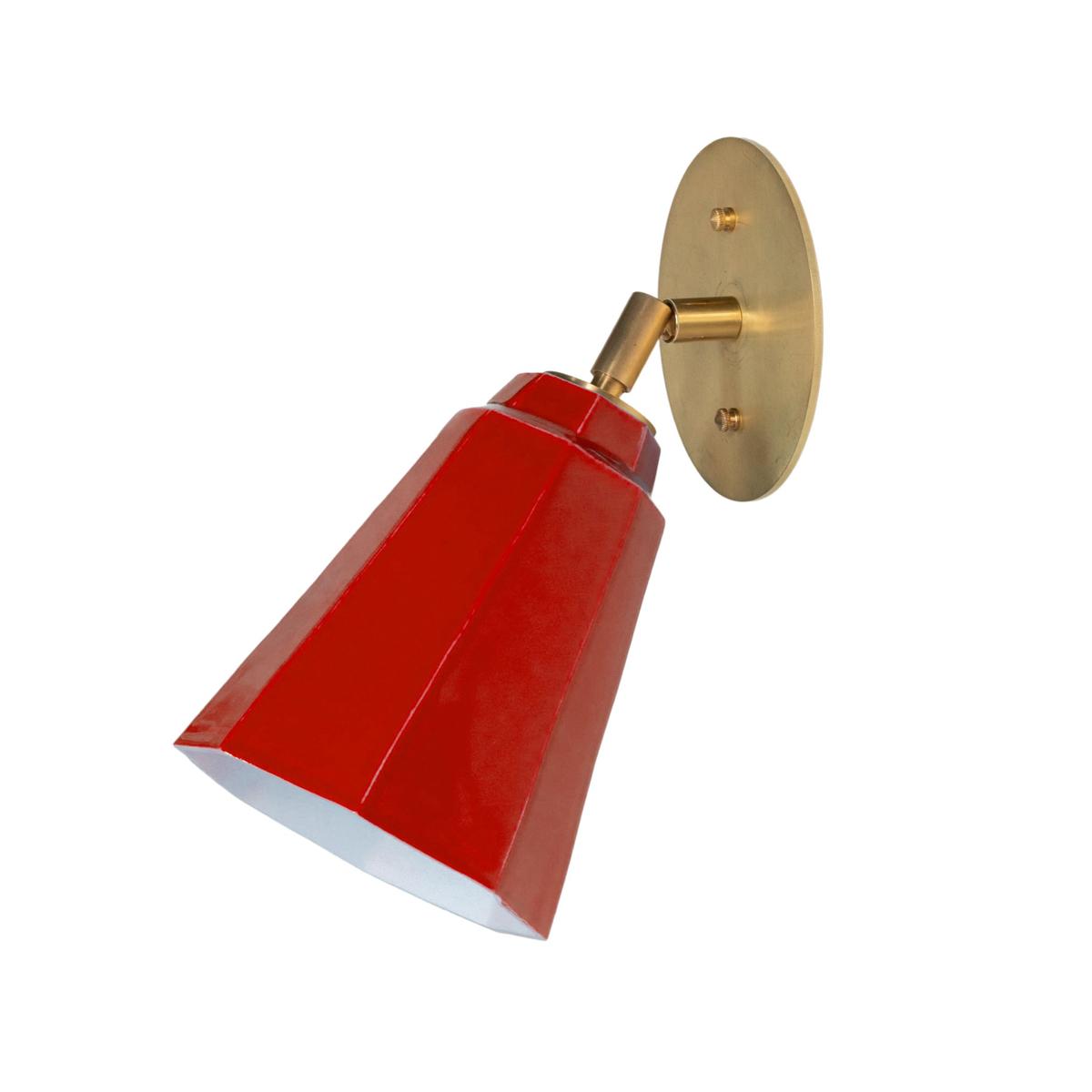 Courtesy of Hwang Bishop Designs
BASALT flush articulating SCONCE — HWANG BISHOP DESIGNS
Like functional jewelry for your walls, the Basalt sconce by Hwang Bishop Designs features an articulating geometric shade and comes in your choice of polished nickel or hewn brass finish.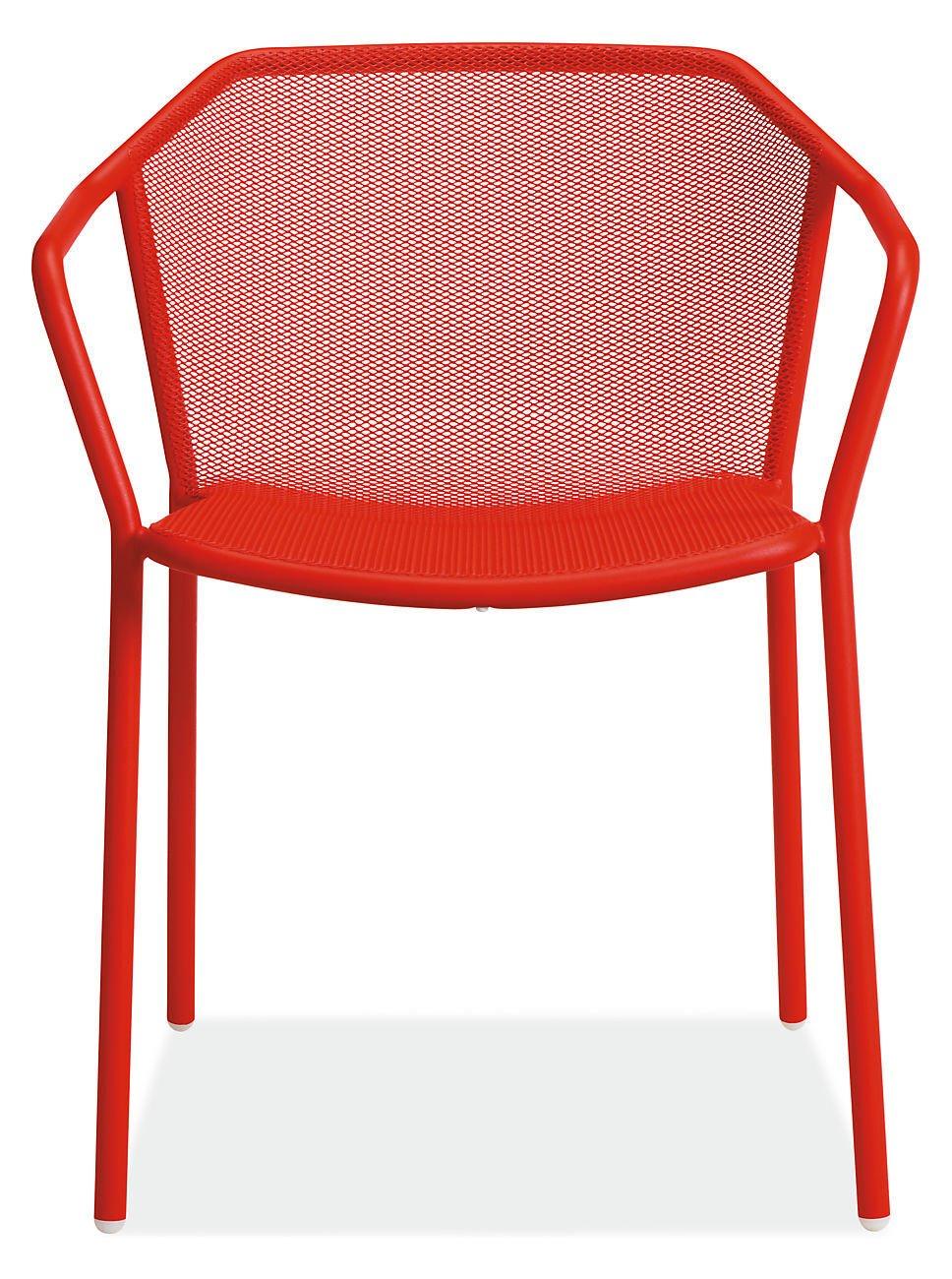 THEO CHAIR — ROOM & BOARD
Sleek and sturdy, the Theo chair at Room & Board is constructed of water-resistant steel and comes in a powder-coated finish designed to endure the harshest of weather conditions.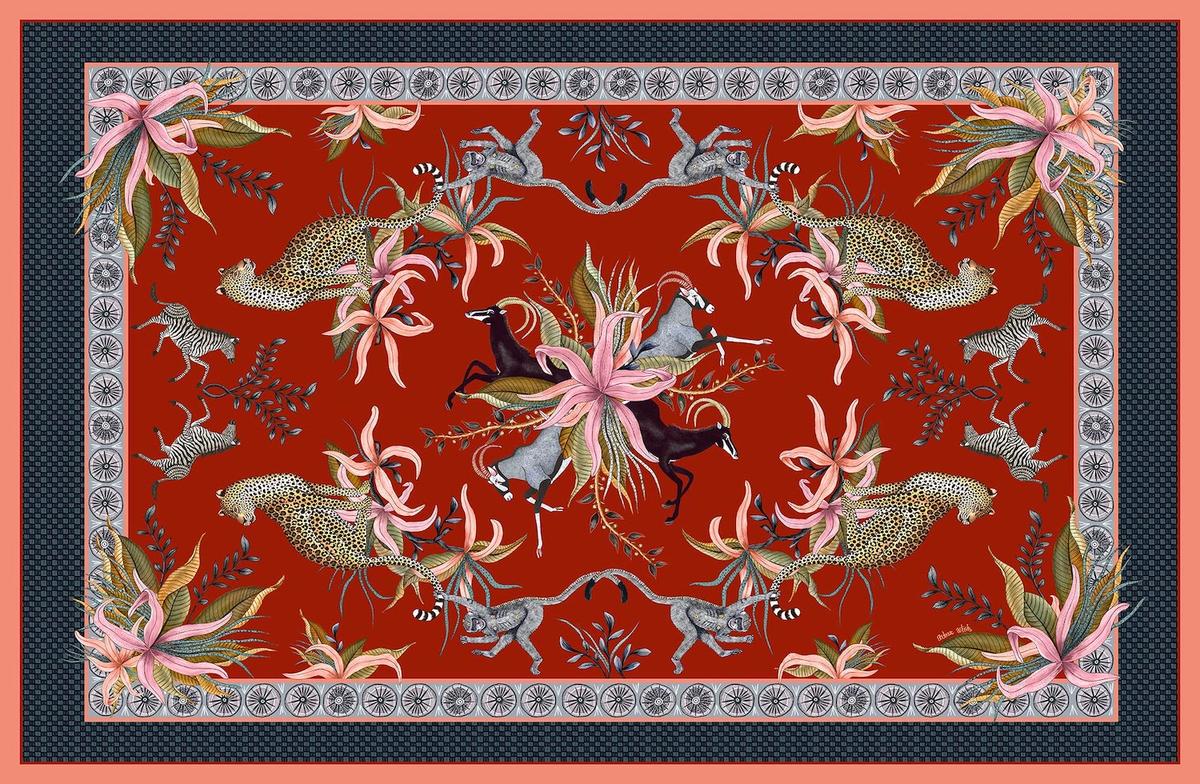 Courtesy of Ngala Trading Co.
LEOPARD LILY SMALL TABLECLOTH — NGALA TRADING CO.
A little red can go a long way on a tablescape. Case in point: Ngala Trading Co.'s Leopard Lily tablecloth in Royal Red, which features a vibrant jungle-inspired motif set on a crimson background for additional drama.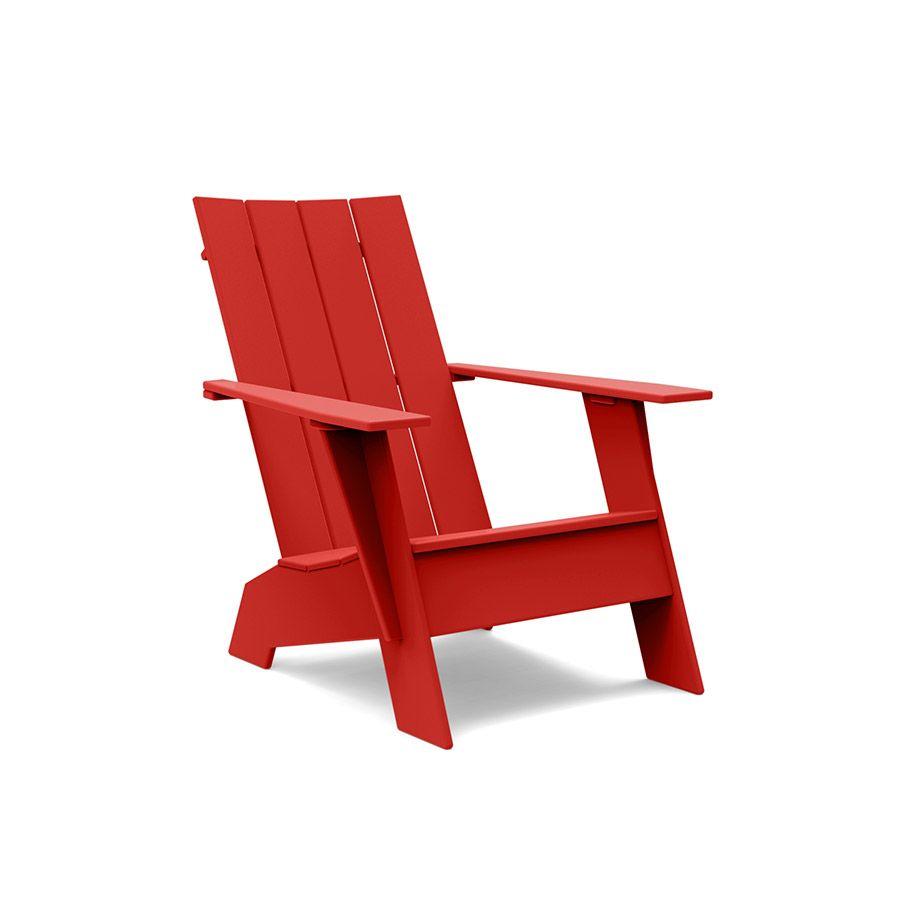 ADIRONDACK 4 SLAT COMPACT CHAIR BY LOLL DESIGNS — LUMENS
A timeless outdoor lounger with a colorful, eco-friendly twist, this Adirondack chair by Loll Designs at Lumens is made of ​​recycled milk jugs and boasts an ergonomic contoured backrest and seat.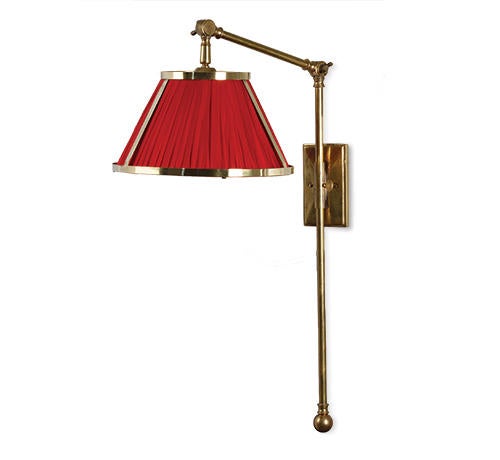 Courtesy of Iatesta Studio
GRASSHOPPER WALL LAMP — IATESTA STUDIO
For a vivid flourish that doesn't skimp on practicality, consider a brass wall lamp with a pleated red shade. Add a pair of these eye-catching light fixtures from Iatesta Studio on either side of your sofa to free up side-table space, or employ one in your entryway to greet guests in style.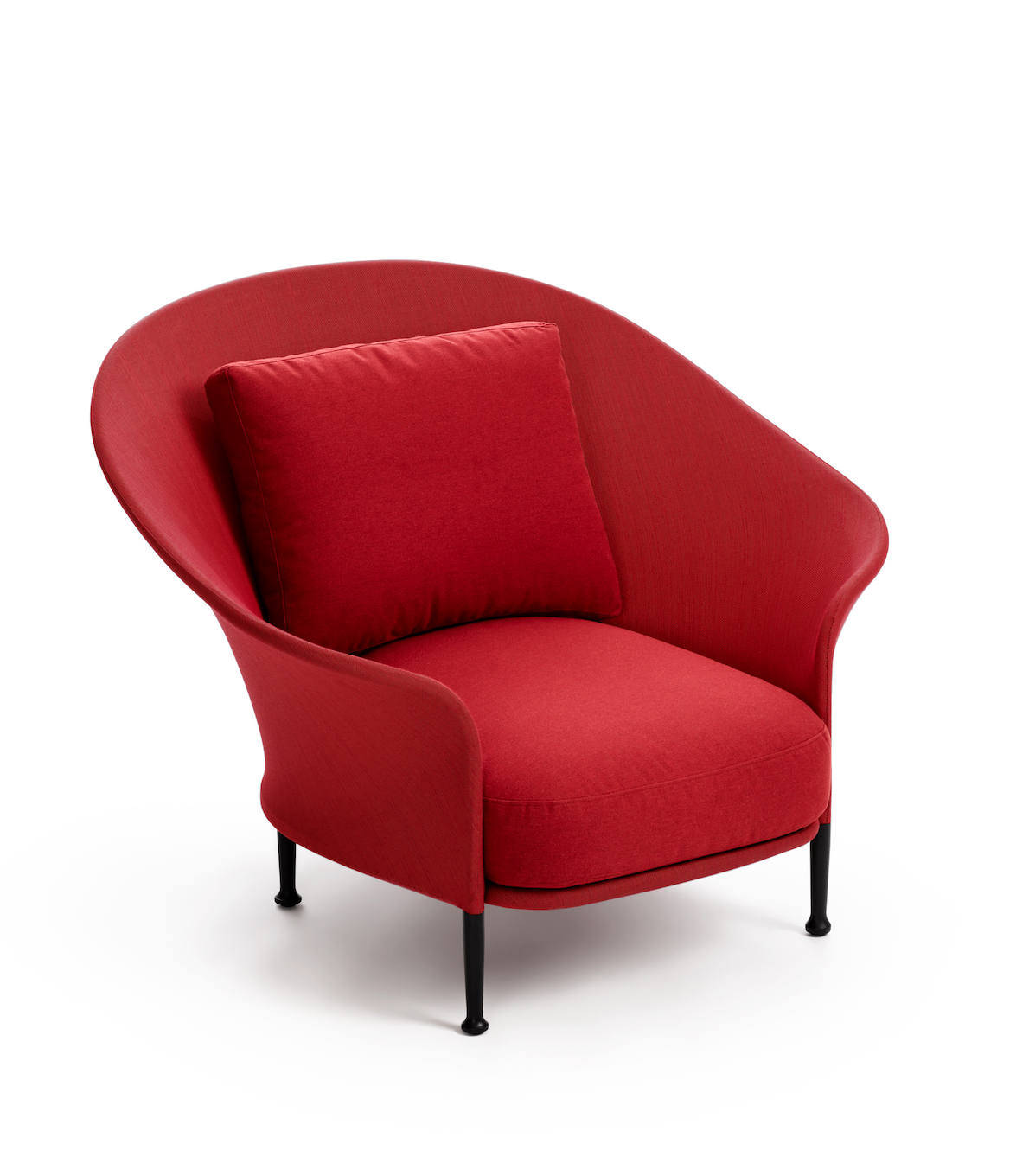 LIZ ARMCHAIR — EXPORMIM
Chic enough to use indoors but designed to withstand the elements, the Liz armchair at Expormim is composed of durable aluminum and can be customized in outdoor-friendly fabrics, including this arresting shade of red.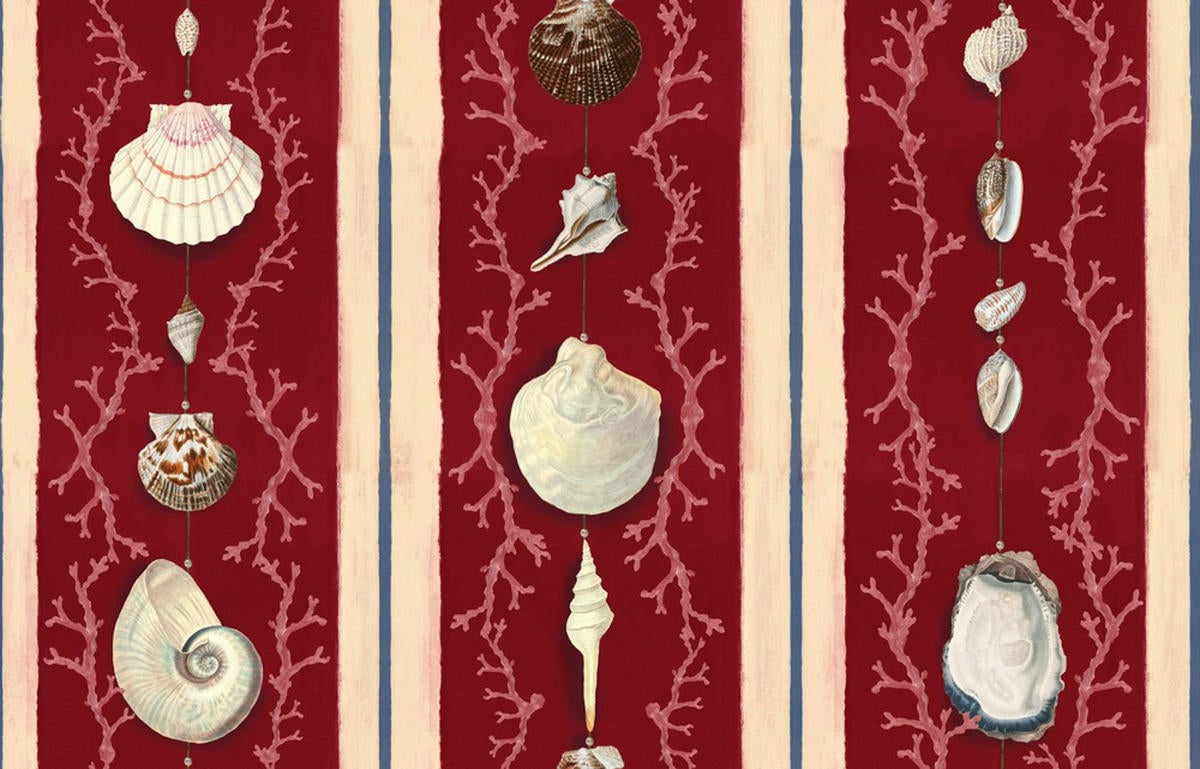 COQUILLAGE WALLPAPER — MIND THE GAP
For those who can't commit to a red-painted powder room or accent wall, the Coquillage wallpaper in Samba Red at Mind the Gap provides a playful seashell pattern in neutral hues cast on a rich crimson ground.
Homepage photo: The Leopard Lily Small tablecloth in Royal Red by Ngala Trading Co. | Courtesy of Ngala Trading Co.
Products featured in this article have been sourced from BOH's Collections vertical, a showcase of the latest debuts from some of the industry's leading brands.