Where should you focus your time and money in the pursuit of new clients? We asked six designers for their top tips.
When you quiz designers about how they get new clients, "word of mouth" is a common refrain. It's an industry based largely on repeat business and referrals—but that doesn't mean you have to wait for the phone to ring (or inbox to ping). While those referrals are often enough to keep design firms busy for years, there's no shortage of other means to drum up leads when there is a lull.
Doing It for the 'Gram
Having a robust Instagram presence is just as crucial as having a website—while the social media platform may not have always been a crucial lead generator, many designers nowadays are landing their ideal clients with help from the app. "Everyone has a phone and most people have an Instagram account, so I look at it as having access to everyone in the world," says New York–based designer Eneia White, who gets most of her new business from the platform. To keep the leads coming, she posts content targeting the type of client she hopes to attract. A recent example is a digital rendering of an office she designed with one of her dream clients, Rep. Alexandria Ocasio-Cortez, in mind. "With hashtags and tagging—you never know who could find what you post," says White. "I think it's important to give people the chance to find you."
Instagram launched its Stories feature in late 2016; as they've become more widely adopted, the temporary posts (a Story lasts only 24 hours unless a user pins it to their profile) have inspired a more informal type of content. For designers, posting to Stories has meant a more candid look at their work and personal lives, which often prompts more thoughtful replies from followers. Dallas-based designer Jean Liu has shifted her firm's Instagram priority from the polished "gridworthy" posts to a constant stream of content for Stories. "I think that aspect of the platform has quickly become more important than posting an image on your grid," she says. "The grid is about boosting my portfolio, but who I am as a person and what my firm does day to day, that happens on Stories." For designers, the relaxed nature of these posts also makes them easier to keep up with. "While I'd love to post a pretty picture from my portfolio every day, that's just not realistic—there isn't enough content for that," says Liu. "But on Stories, I can post a walk-through of a job site or something more slice of life. It doesn't have to be perfectly shot and styled."
The steady flow of Stories, coupled with occasional Instagram Live sessions, has led to an increase in interactions with her followers, as well. "It prompts more meaningful questions or responses," says Liu. "And I do think that talking with people over social media solidifies personal relationships." While Instagram interactions may not immediately transform into new jobs, it can mean that when someone is ready to hire a designer down the line, they remember that time a year before when you responded to their question about a paint color.
When she isn't designing and directly running her business, White spends most of her time creating content for Instagram; she makes an effort to film part of whatever she's doing at least once an hour. "There's always a chance for content if I'm always filming and capturing moments," she says. "A few weeks ago, I went to buy a specific kind of lightbulb for a project and I put that on my Stories. People seem to really respond to those elements of reality, especially if you're also educating them along the way."
Using Stories as a teaching tool has become a successful business strategy for Los Angeles–based designer Linda Hayslett of LH.Designs, who, after looking for a way to set her small business apart on social media, recently started posting contests asking followers to guess how much a particular project cost or how long it took to execute. "I think there's often a disconnect where budget and scope are concerned, so I thought this would be a fun way to educate my followers on the reality," she says. "The first time I did it, I got a client as a direct result."
Houzz About It?
For many designers, their website and their Houzz profile are the first results a potential client will see in a Google search. "I know people in this industry often think Houzz is the devil, but it works for us," says Pensacola, Florida–based designer Cheryl Kees Clendenon of In Detail Interiors. She recommends that designers work with a Houzz client success manager to optimize their profiles (a feature the site offers for a monthly fee of $59). "People think you can just set up your page and forget about it, but that's just not true. You have to work at it," says Kees Clendenon, who regularly uploads new pictures (with keywords and metadata in the image descriptions), responds to questions, asks clients to leave reviews, and contributes to forums on the site. Of the 24 leads she got from the platform in 2019, seven led to a project or at least a paid consultation; she estimates that more than $200,000 of her 2020 revenue will come from Houzz-generated sources.
The ease of the platform, which lists contact information as well as reviews and typical project budgets, is often a draw for potential clients who have never worked with a designer before. On the flip side, those same user-friendly features can make it simpler for homeowners to view the designer search process less personally, blindly reaching out to scores of professionals at once. "While most of my leads do come through Houzz, I would say more than half don't actually convert to a project," says Nate Fischer, a designer based in Laguna Beach, California. "Of the two or three messages I get on Houzz each week, I usually speak to about half of them. You get a lot of messages that are obviously copied and pasted to a bunch of designers." Luckily, those queries are easy to spot: "When people are saying they want me to come to their house the next day, [it can feel like] they are shopping for the lowest bid," he says.  
Liu and Hayslett both have Houzz profiles, but use the site more as a way to direct potential clients to their firms' websites or phone numbers than as a way to actively cultivate new leads—kind of like how you might have a LinkedIn profile because it feels like you're supposed to, rather than because you want to make business connections or find a new job.
"It doesn't work for everyone," says Kees Clendenon. "But it's brought in a lot of money for us."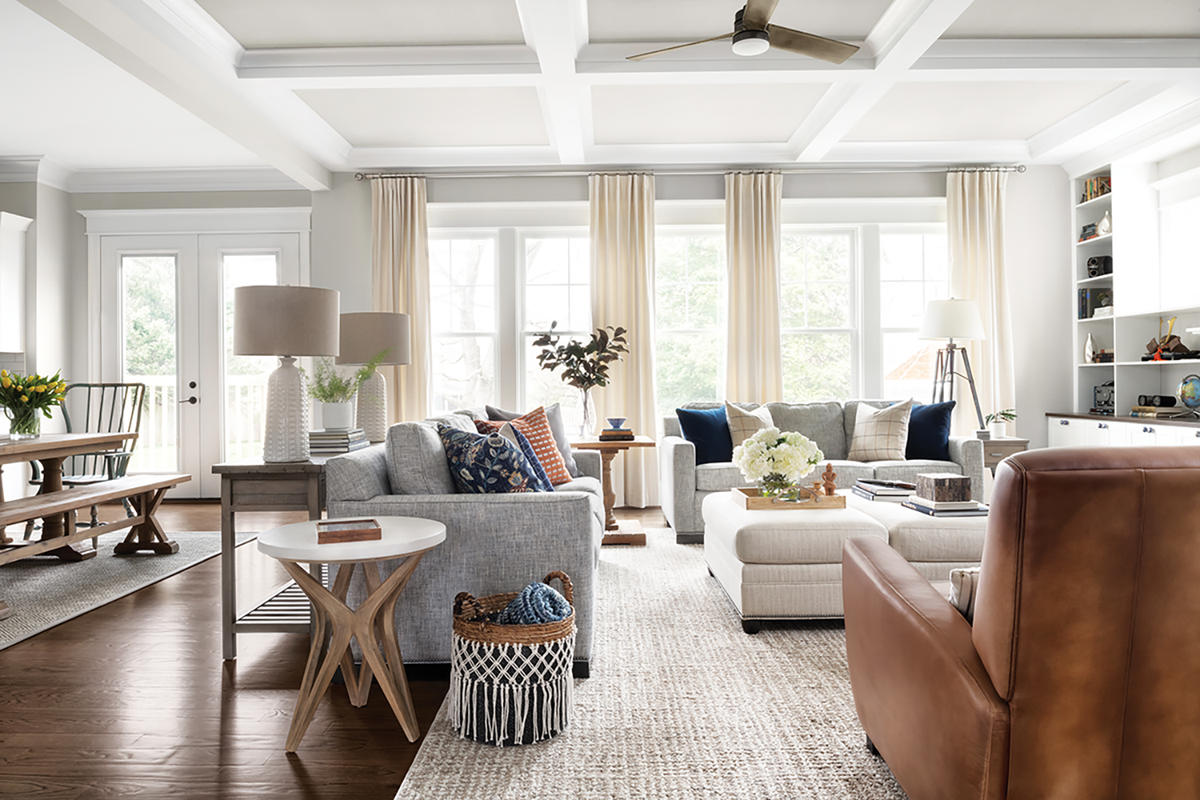 Person-to-Person
Networking with other industry professionals—whether designers, architects, builders, contractors and real estate agents—can be a crucial element of lead generation. When it comes time for those pros to offer a referral, you want it to be your name on their lips. If someone is working on a ground-up construction project, for example, and they ask their builder which local designer they should approach, what can you do now to ensure that you're the person they recommend?
Liu has gotten three jobs based on references from a local real estate agent. "Relationships with people in the community have been instrumental in the success of our firm," she says. She also developed relationships with several builders in Dallas; they now cross-reference each other when asked for recommendations. "I tell the client that it's to their benefit if they hire someone I've worked with before because there's a shorthand there already," she says. "Because I've already worked with them, that builder may already know how I like something done. That can eliminate rounds of back-and-forth, which can save the client money and even shorten the timeline."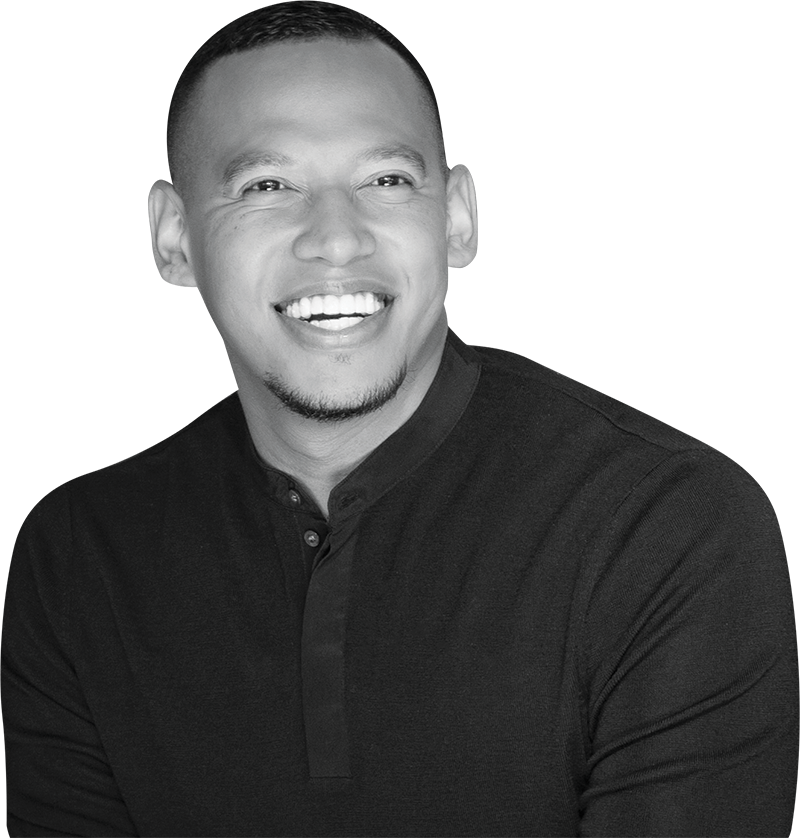 Fairfax, Virginia–based designer DuVäl Reynolds of DuVäl Design has set up partnerships with local builders, too, but he has also tapped into a simple additional resource: other designers. "I've made a point of building relationships with designers who have bigger firms than I do," he says. "Not only are they a great source of advice and mentorship, but if they get an inquiry that doesn't meet their budget minimum but does meet mine, they can pass it along to me."
Google It
When it comes to having a strong web presence, Google can be a huge asset to a small business. The tech giant has a free tool called Google My Business, where companies can create business profiles and manage how they show up on both Google Search and Google Maps. Think your search results don't matter? Think again. Reynolds once got a client who simply typed "interior designer" on Google Maps, found his firm and drove to the office. "They signed a contract with us a few days after that," he says.
Google My Business has significantly boosted awareness of Kees Clendenon's firm. "We have a retail store in addition to our studio, and the number of walk-ins—some of whom turn into clients—who find us on Google is huge," she says. "I'm always surprised how many designers don't know about this tool, because it's so important to claim your listing!"
Optimizing your website so that it surfaces higher in a search is another key way to leverage Google, making your firm more visible than competitors in your area. While your website might seem like a passive way to get new work, most clients are starting their search for a designer from scratch (think: "Dallas interior designer"); a better ranking in Google's search results will make it easier for them to find your portfolio.
Liu works with a web developer to make sure things like keywords and metatext, both of which can impact how highly the search engine rates your site, are regularly updated. "Google loves to see that your site is regularly updated, so we try and make sure we're uploading something new or tweaking something every so often," she says. "If we get a few pieces of press at once, we'll upload them slowly over a few months so that we can maximize how often we're refreshing the site."  
Community Liaison
While it may not directly translate into instant leads, building a presence in your community is another key way to promote brand awareness. Before the pandemic, Kees Clendenon regularly hosted events at her retail store, often collaborating with other local businesses. "We even cleared out space and had a nearby yoga studio host a class here," she says.
Liu found local design-related philanthropies to get involved with, and she encourages her staff to do the same. "I think we have a responsibility to be active in our community and to support local charities, but through that involvement, we are networking and meeting people at functions," she says. "It's an unintentional benefit of giving back."
Kees Clendenon also pays membership fees for her staff to participate in local organizations like a young professionals group—proof that it's not only the principal who can open doors with prospective clients. "Getting out in the community is such an organic way to promote your business," she says.
Above all, the best strategy is also a beloved decorating maxim: More is more. "A layered approach to marketing and growing your business is key," says Kees Clendenon. "You can't wait for business to come to you—you have to put yourself out there in as many ways as you can!"
Homepage image: When Eneia White designed this office for a recent One Room Challenge, she imagined that she had been tapped to design the office of Rep. Alexandria Ocasio-Cortez. | Duke Renders