Once the design has been approved, it's time to start placing orders and tracking their arrival. When navigating the process (and pitfalls) of procurement, what's the best approach?
Earlier this year, San Diego–based designer Susan Wintersteen was anxiously awaiting a shipment of already-late chandeliers from overseas when her procurement specialist received a call that the order had been delivered to a different location: the bottom of the ocean. The container had fallen off the ship, lost to the waves.
Not every designer's procurement headache starts at sea, but the task is universally stressful. "It's a challenge for all studios, big and small," says San Francisco–based designer Emilie Munroe. "Design is subjective. If you love it and your clients love it, then the failure doesn't happen there. The mistakes all happen in the procurement, expediting, tracking, purchasing, delivering and installation side of the business."
Ordering may be precarious, but someone has to do it­­­­—the question is who. The dilemma: Hand it all over to someone else and risk answering for their mistakes, or do it yourself and work day and night.
"Because I'm an entrepreneur and a perfectionist, it's always a little hard to let go of the control [over ordering]," says Greenwich, Connecticut–based Gilles Clement, who entered all of his own orders for the first two years of his design practice. "When you do it yourself, you know the level of attention that you're going to give to the process. It's very hard to have that guarantee when you rely on somebody else."
Beyond the psychological stress of handing off procurement, bringing more people into the process means more moving parts—and with that, more opportunities for error. While rising through the ranks at a handful of firms before starting her own, Munroe experienced firsthand the growing pains of delegating procurement. "When a firm pivots to having a purchasing department, a project manager or an account manager doing the ordering, you have to have incredible infrastructure and [trust], because [often] their expertise isn't design," she says. That means the final set of eyes on a big order might be someone who doesn't understand all of the details the design team has specified, potentially making it harder to catch a catastrophic mistake.
As any designer will tell you, ordering mistakes can be extremely costly, which underscores the importance of doing it right the first time. Clement has worked at firms where as much as 25 percent of the financial losses came from erroneous orders. These days, he has worked out a system so that his firm sees a much tighter figure: 1 percent. That number stays low thanks to a hands-on approach, with Clement himself handling every invoice as the first step in processing an order. From there, the invoices are made visible to his whole five-person team via a cloud-based system; the firm's office manager and design assistant then take those specifications to the vendors and tradespeople. "When you do high-end custom [orders], it's so easy for the person who goes through $8 million of special-order SKUs a year to miss one finish when [there are] five finishes on a chandelier," he says. "But if you miss one, then you have a $30,000 chandelier that came in wrong."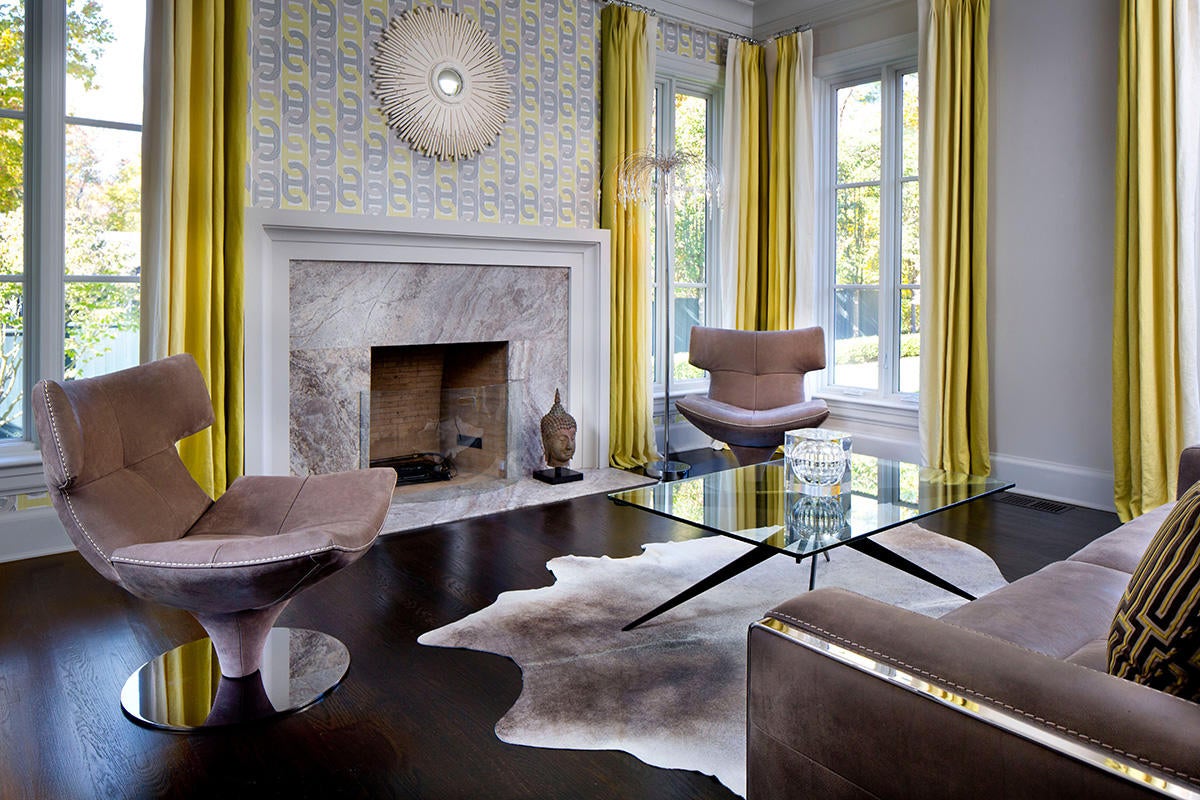 Gross and Daley Photography
Faulty procurement can also cause a firm's reputation to take a hit. For Clement, meticulously checking and rechecking for accuracy is a standard preventative measure. "My clients don't really tolerate mistakes," he says. "My team has to triple-check with the vendor what's written on the SKU that I created, and I always tell them, 'I don't care that you do it fast. I just want it done right.'" His experience has led him to believe that the more control that can be kept in the designer's hands, the better. "My advice to designers is that they delegate as little to outside vendors and contractors as they can," he says. "Every time I [outsourced], I regretted it. So I ended up hiring [in-house], which cost me more money, but it also allows me to answer my clients' expectations."
As a firm grows, the principal's role begins to shift. Eventually, it's no longer practical—or even possible—to have your hands on every part of the business. Wintersteen's firm, Savvy Interiors, has nine designers on staff; to keep the ordering process in-house, she created a new role in her firm last year: procurement and logistics manager. The tipping point was the realization that it would free up time for her designers—but it also came down to keeping things simple. "As we grew, our vendors were getting confused [about] who had sent in the order because [different team members were involved]," says Wintersteen. "We do 300 to 400 transactions a week, so it is more efficient to have one person who can take all these requests—and if there's an issue or a problem, there's one person to track all that."  
This division of labor is even more pronounced for Calabasas, California–based Amber Lewis, who has a team of 60 powering her company, Amber Interiors. Lewis has organized her staff into pods that handle procurement on a project-by-project basis. To keep it all running smoothly, they rely on well-thought-out systems: "My teams have schedules for every category of the design process—from furniture and lighting to drapery, tile and plumbing—and are constantly updating the schedules with order dates and invoices, as well as our inventory and accounting platforms," she says. "We have eagle eyes on every piece to track ETAs, repairs, upholstery, all the way through to getting the piece into the home. It's a lot of moving pieces, but once you figure out your own process, it's like clockwork."
---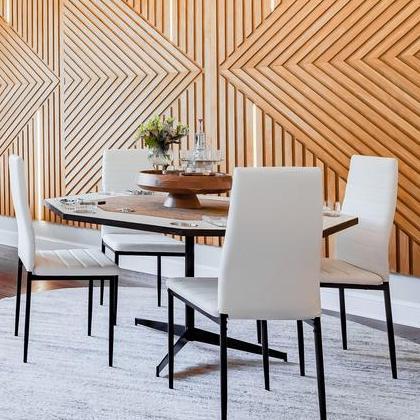 PLUS: How to shift your procurement process as your firm grows
We spoke to firms large and small to see how they tailor their procurement process to streamline logistics. Whether you're a firm of one becoming two, or a team of 2o-plus, the growing pains are normal—and there's a clear path out.
---
On the other hand, there can be upsides to handing off procurement. For Jodi Cook, owner and principal of Cook Design House, hiring accounting and project management firm Stemper & Associates to take care of her three-person Denver-based boutique firm's purchasing and receiving has been a major relief. With that part of the business fully outsourced, she was able to hire two senior designers to take on more projects—without having to manage any junior associates.
On a larger scale, Klaus Baer, chief operations officer and co-founder of WRJ Design, is just scratching the surface of that transition. So far, the process of outsourcing procurement (also to Stemper) for his team, which includes 16 designers and an array of supporting staff, has required some self-examination. "The initial task was to sit down and parse out the process and get it documented," he says. "I use a system called Lucidchart, a cloud-based flowchart-building system, and we had to look at our whole 13-step process from beginning to end. [Throughout the transition], we've built in a few new double-checks to make sure things are correct."  
For Cook's and Baer's firms, the aim is to eventually have specialists at Stemper executing all of the orders, leaving designers free to focus their energy on the creative process. "Purchasing is not a design skill; it's very much administrative—and a pain, frankly," says Baer. "[This transition] also made us realize there really are a lot of 'what ifs': What if the vendor makes a mistake? What if the client changes their mind? What if something doesn't come in the way we expected it to? Training [an outside consultant] takes time away from billable hours, but the ultimate goal is to get a lot of this administrative stuff off [our designers'] plates so [they] can focus on design."  
Homepage photo: Before starting her own firm, designer Emilie Munroe had worked on teams where designers delegated procurement. However, she prefers to handle the task herself—as she did for this San Francisco kitchen remodel. | Thomas Kuoh