San Diego designer Susan Wintersteen has been in business 19 years, a span that covers two financial downturns, two recoveries and now one global pandemic. She's seen a lot, and not much fazes her, but last month something took her by surprise: Two members of her 13-person team left to start their own firm. That had never happened before, but it wasn't a total shock. The really surprising part? They were in their early 20s, only a couple of years into the industry.
"It was so far off my radar," she tells Business of Home. "It wasn't the money—they were paid well. For them, it was about: Now is the time to do it. The market is hot. And it's true, there are so many clients out there, you can hang up a shingle and get projects. There are so many design businesses that will be born out of this."
Over the past year, the COVID-instigated home boom—a perfect storm of mass relocations, shelter-in-place orders, a buzzy stock market and work-from-home culture—has created unprecedented opportunity for interior designers. The secondary effects of the surge are only starting to become clear. One is a hypercompetitive job market for design talent (several people described it as "a jungle"). The other is a surge in new interior designers, soaking up the excess demand. Among (many) other things, 2020 will be remembered in the design industry as the year that launched a thousand firms.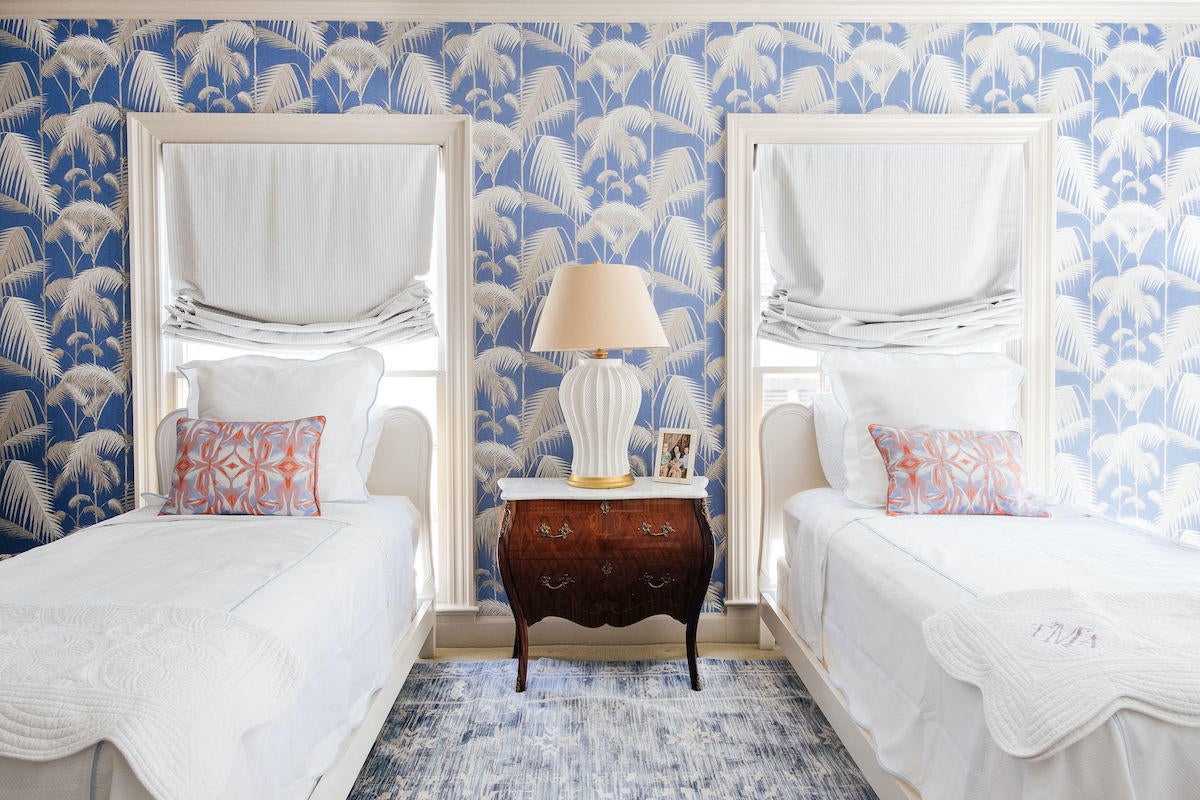 Courtesy of Hattie Sparks Design
COMPETITION FOR UP-AND-COMING TALENT
Wintersteen's dilemma is hardly unique. Across the country, established firms are experiencing the effects of a demand for design talent that's unheard-of in recent memory. Junior employees are leaving to start their own firms. Finding replacements or reinforcements is harder than ever. And design firms are actively poaching employees from each other in an effort to stay on top of the incredible surge of work that has emerged from the pandemic.
"It's never been like this before," says Brianne Bishop. "In 2018 and 2019, it was tough to find good people, but at least resumes were coming in! Right now, they're just not." Bishop was on a hiring spree before COVID. After the pandemic hit and her queue of inquiries began to surge, she started to look for even more help. It's a problem she says is shared among other Chicago designers in her circle.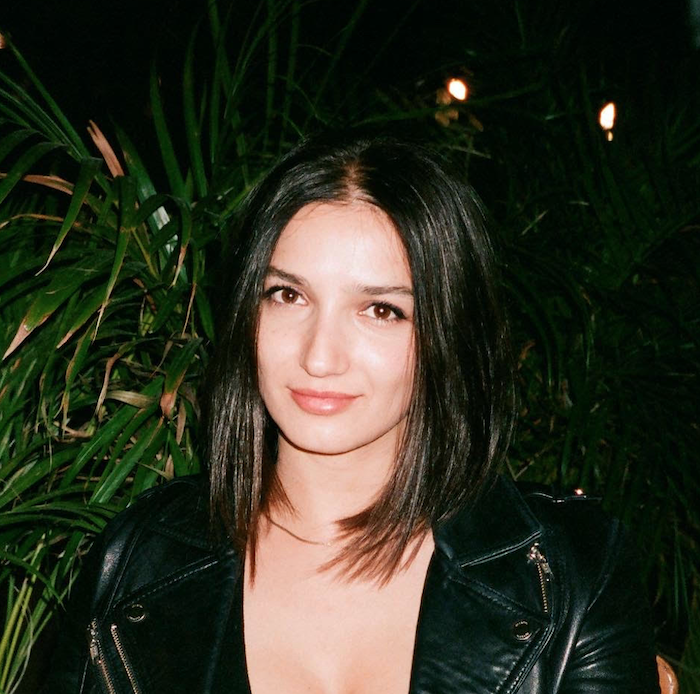 "We're all passing resumes around and trying to support people if there's a better fit elsewhere, but it's hard out there," she says. "I'm turning down two to three projects a week right now and passing them on to younger designers. Now, even those designers are looking to hire more people—and I'm like, 'Oh, gosh, am I competing with you for talent now?'"
New York–based designer Anelle Gandelman says that last year, after an initial slowdown in the immediate wake of the outbreak, suddenly "it was like a tidal wave of work." She began looking for a designer to help her take it all on, and found the hiring process quite different than in years past. "This one girl I was super excited about, I had a great first interview, but by the time I reached out with an offer, she'd already accepted a job with another firm," says Gandelman. "It's kind of like real estate right now—you've got to grab people immediately!"
She also found that candidates were newly in the driver's seat when it came to negotiations. "It wasn't enough to provide a competitive salary—everyone was expecting good benefits. A lot of them were employed while I was interviewing, so they were only going to come work with me if I was giving them a better opportunity," says Gandelman. She eventually landed help by upping her offer, moving quickly and offering the flexibility to work virtually. "It's better to pay a little more to get someone you really like," she says. "And I don't have a choice—I don't want to turn down all these great projects!"
Employee poaching (something of a taboo subject in the industry, though design world headhunters told me it's relatively common) is also in full effect. Garwood, New Jersey–based designer Anastasia Harrison says that another firm recently tried unsuccessfully to pry away a part-time employee. "Ten years ago, you would have had to hire a headhunter, and then the offer was secret until you were vetted," she says. "Now, you just instant-message, and it's done. Social media has blurred the lines of all respect in business."
Even if employees aren't leaving to start their own firm or to try out a competitor, it can be challenging to keep staff in the COVID era simply because it's busier—and harder—to work for a residential designer right now than it ever has been. Keller, Texas, designer Robin Burrill says that she lost an employee recently because of the heavy workload.
"She was commuting an hour and constantly complaining about the number of projects we had and how she didn't know that residential was this crazy. And every week, we just kept adding more projects," says Burrill. "She had told me earlier in the week, before she resigned, that she woke up in the morning thinking about the 22 projects in design—I didn't say anything about the fact that she was wrong; there were more projects she didn't know about."
A RUSH OF NEW FIRMS
On the other side of a historically hot job market is the plethora of new design firms that have sprung up over the past year. It's difficult to gather exact numbers, but some anecdotal evidence: I posted a query on Instagram asking for designers who had started their business in the last year, expecting a handful of replies—almost immediately, dozens began pouring in. It's a boom time for new firms.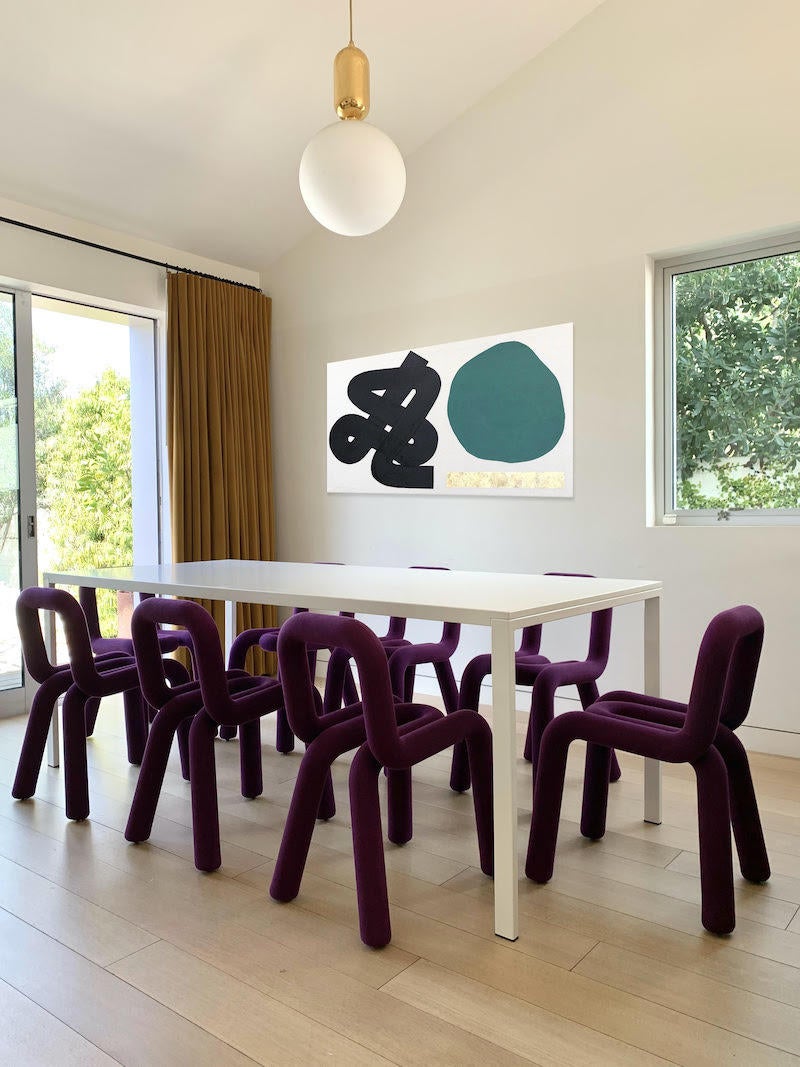 Some, like Wintersteen's erstwhile employees, used to work for other designers (one told me she started her own firm because, with the advent of remote work, she missed coming into the office and reasoned she could make just as much money and set her own schedule). However, there's also a huge pool of career-changers coming to design from other industries. In some cases, they're leaving behind industries impacted by COVID in search of better opportunities elsewhere. Others have simply taken advantage of a dramatic time to pause, take stock, and pursue something they've always been passionate about. In that regard, the current wave is almost a mirror flip of the torrent of first-time designers that left other careers in the wake of the 2008 recession. Then, it was tough going. Now, there are projects to spare.
Last spring, Kristina Khersonsky, principal of new Los Angeles–based firm Studio Keeta, left behind a career in experiential design to pursue a long-simmering love of interiors. She's found plenty of opportunity. "I was already building things out for brands, so I was familiar with CAD and construction, but I didn't love negotiating with contractors on behalf of brands. I thought, 'What better way to further my career than working with homeowners?'" she says. "As soon as I told my network I was making the switch, clients started coming right away."
Dallas-based designer Kaki Hellquist, another career-switcher, says her firm, Hellquist Interiors, is unquestionably a product of a bit of pandemic soul-searching. "It ended a 10-year career in advertising and afforded me an opportunity to do something I've always been passionate about," she says. "My dear friend and now business partner called me up and said, 'It's time.' A lot of people in their late 20s and early 30s are buying their first homes or moving apartments. We thought it was going to be a slow start, but we ended up getting hit in the face with new business, and it's been great."
COVID isn't the only thing fueling a surge in new design businesses. The home boom has dovetailed with accelerated digital adoption and a newfound comfort in remote work. As a result, homeowners are much more open to long-distance design projects. In 2021, it's not only easier than ever for new designers to get work, it's easier than ever for them to find work anywhere. Hellquist supervises projects remotely from Dallas (her business partner is in New York); meanwhile, California-based Khersonksy has a client in Texas. Hattie Collins, a New Orleans designer who started her firm just before the pandemic, told me she now has projects in Seattle, Montana, and Austin, Texas.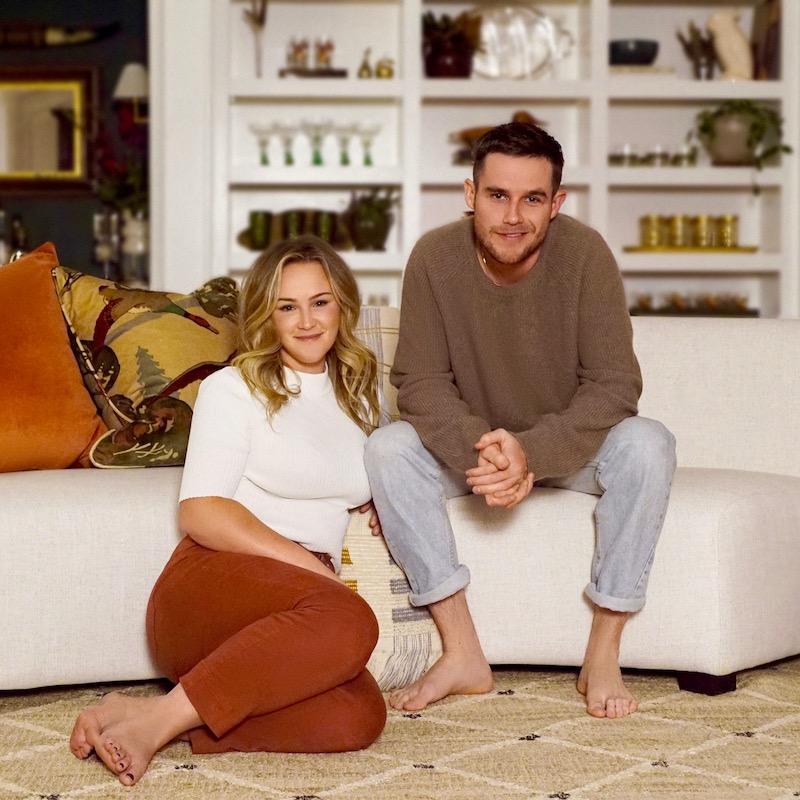 Courtesy of Hellquist Interiors
"After the shutdown, I panicked for a second. But almost a month to the day later, I started getting email after email, and it's been nonstop ever since," she says. "It's been good. It's been busy, but it's been good." Collins is hoping to hire her first employee by the end of the year.
Whether they left another firm or changed careers, there's no doubt: Opportunity is bountiful. All of the new designers I spoke with had plenty of work on their plate. The early challenges they were facing had more to do with classic design industry conundrums (hourly versus flat fee, managing lead times, or finding time to photograph projects) than chasing clients. Right now, it's harder to figure out how to charge for your time than it is to drum up new business.
WILL THE MARKET STAY HOT?
What all of this means for the industry going forward is complicated. It's hard to argue that more opportunity for more designers is a bad thing (never has the maxim, "There's enough work for everybody!" been more true). Industry optimists suggest that 2020 has fundamentally reset Americans' relationships with their homes, and that rather than being the top of a growth curve, this is only the beginning of an expansion that will last decades.
It's possible. It's also possible that as COVID recedes, travel resumes, restaurant tables fill up, and our discretionary income heads out the front door rather than through it, home spending will go down. If the flood of projects begins to recede, firms that rushed to hire may find themselves looking to downsize. And certainly some of the firms that sprung up in 2020 won't make it for the long haul.
Several veteran designers also expressed concern that some of last year's emerging crop of talent was underqualified and that a wave of designers flooding the market would damage the public's perception of an industry that has occasionally struggled with image problems. (The thinking goes: If a client has a bad experience with one designer, they might never hire another one.)
That, too, is a complicated issue, one that plays into a generational tension that existed even before COVID. Through success on social media, new designers are now able to tap into opportunities that the preceding generation didn't have access to early in their careers, which breeds skepticism. The home boom has only added fuel to that fire. Now you don't even need a huge Instagram following to score projects—you just need to hang up a shingle. That will surely invite some dilettantes into the industry, but it will also give opportunity to deserving young designers.
One thing's for sure: If the designers who chose to start their own firms over the last year get cold feet and decide they'd rather work for someone else, they'll find a willing audience—at least for the time being. "I'll say goodbye to you the way I end every conversation now," Bishop told me at the end of our interview. "And that is: If you know anyone great who's looking for design work, send them my way."
Homepage image: © Jozefmicic/Adobe Stock