How do you shepherd a client from initial contact to signed contract? We asked seven designers about the journey to the dotted line—including the age-old debate of whether to charge for the first consultation. 
How do you respond to inquiries?
Emily Davis: Most inquiries are generated from referrals, so potential clients sometimes call or text as the first point of contact. I request their email address and send them a "Working With Me" document—a one-page PDF that outlines my processes, fees and business practices. If they are in agreement, we set up an initial meeting.
J.P. Horton: As more and more people find me on Instagram, I direct all inquiries to email and have prospective clients answer a few key questions before we schedule a call—notably, a brief synopsis of what their project entails, their budget, and if they have worked with a designer before. If it seems like a good fit, I will have a phone interview at no charge. I vet a lot of clients on that first phone call, and sometimes schedule a follow-up call before meeting in person.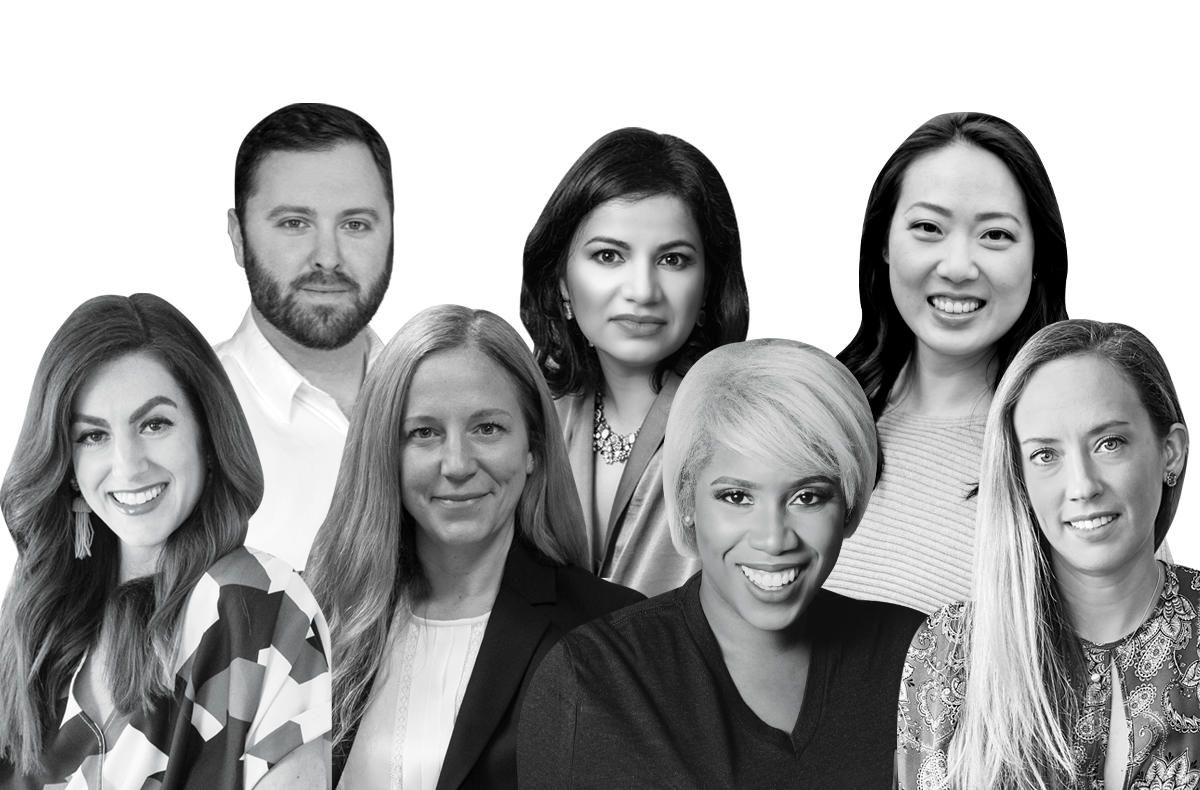 Heidi Caillier: I respond personally to each inquiry with a few questions about the scope of work, the budget, the timeline and the location. Once I receive those answers—and if they align with what we are looking for—the next step is a complimentary phone call.
Swati Goorha: Clients who inquire by email or phone are directed to our website to schedule a 30-minute complimentary discovery call with our project manager, who explains our clients' average spend for a specific type of project, as well as lead times [for that type of work]; we also ascertain the client's intent and readiness, and if the client is a fit before scheduling a paid in-home discovery session.
Rhonnika Clifton: I respond to all inquiries by sending a link to book a free 15-minute discovery call via Calendly. I refer to this meeting as an interview for both parties to make sure we are a good match.
Rosanna Bassford: In my first email, I send links to my portfolio as well as times to schedule a quick, complimentary discovery call, which is intended to be 20 minutes, though sometimes it does go longer. On the call, I can usually determine if the client is going to be a fit; if yes, I offer to do the next step, which is the longer, more in-depth video call. After the call, I also send the potential client more information—details on my design process, the services I offer, and my rates.
Do you ask a prospective client to fill out a questionnaire?
Goorha: Clients fill out a basic online form when they schedule the discovery call, which covers their project needs, their address, and how they became aware of our firm. Once a client signs up, a more in-depth questionnaire is used to understand their wants and needs. We also encourage the use of an "idea board" for clients to select and share examples of what they like.
Melissa Colgan: I wait to send out a questionnaire until a week or two before our first meeting. If I can get the potential client to send me links to Pinterest or Houzz boards, that is always great, too—it's such a cliche, but a picture really is worth a thousand words (if not more) when trying to figure out if the style is going to sync up well with the budget, the style of the home, and my personal aesthetic leanings. If there is an architect or contractor already involved, I like to have that information and research their work a bit, too.
Clifton: I used to send style questionnaires to my clients, but I don't anymore. Instead, I use the first two steps of my processes—the discovery call and initial consultation—to ask the prospective clients all of my questions. Between the call and consultation, I send a welcome letter with information about what to expect at this first meeting, my rate sheet and a free copy of my e-book, The Educated Client: A Guide to Understanding the Interior Design Process.  
Caillier: I don't have a questionnaire. I like to talk through projects with potential clients instead, because I have found that sometimes people just don't know what things cost or what the process is like—especially if they have never worked with a designer. A questionnaire limits people to responses that may not be accurate, or that only tell part of the story; a phone call opens up the possibility to educate clients and discover their true goals.
What's on the agenda for your first in-person meeting with a client?
Davis: My goal for a first client meeting is to have fun but to get down to business. I start by asking a lot of questions about the client's preferences; toward the end of the meeting, I take pictures and measurements of all spaces. The initial meeting for me isn't a fluff one—it shows how I run my business and demonstrates that the time that I am charging for is always well-spent.
Goorha: I am personally involved in meeting all our clients. This first meeting is about making sure we are the right firm for the client, and that they are the right client for our firm. Because we can spend anywhere from six months to three years on a project (and sometimes end up working on their second and vacation homes), it is essential to meet in person to make sure we will have a good working relationship. The in-home consultation also allows us to discuss ideas and possibilities for the space—some clients that were on the fence are even persuaded to start the project sooner because they see the advantages of hiring us. We use the meeting to review the site conditions; walk around the space with the client; and establish a baseline of the project scope. It is also essential to talk about the budget and timeline in person during this meeting, which establishes a good foundation for communication and planning.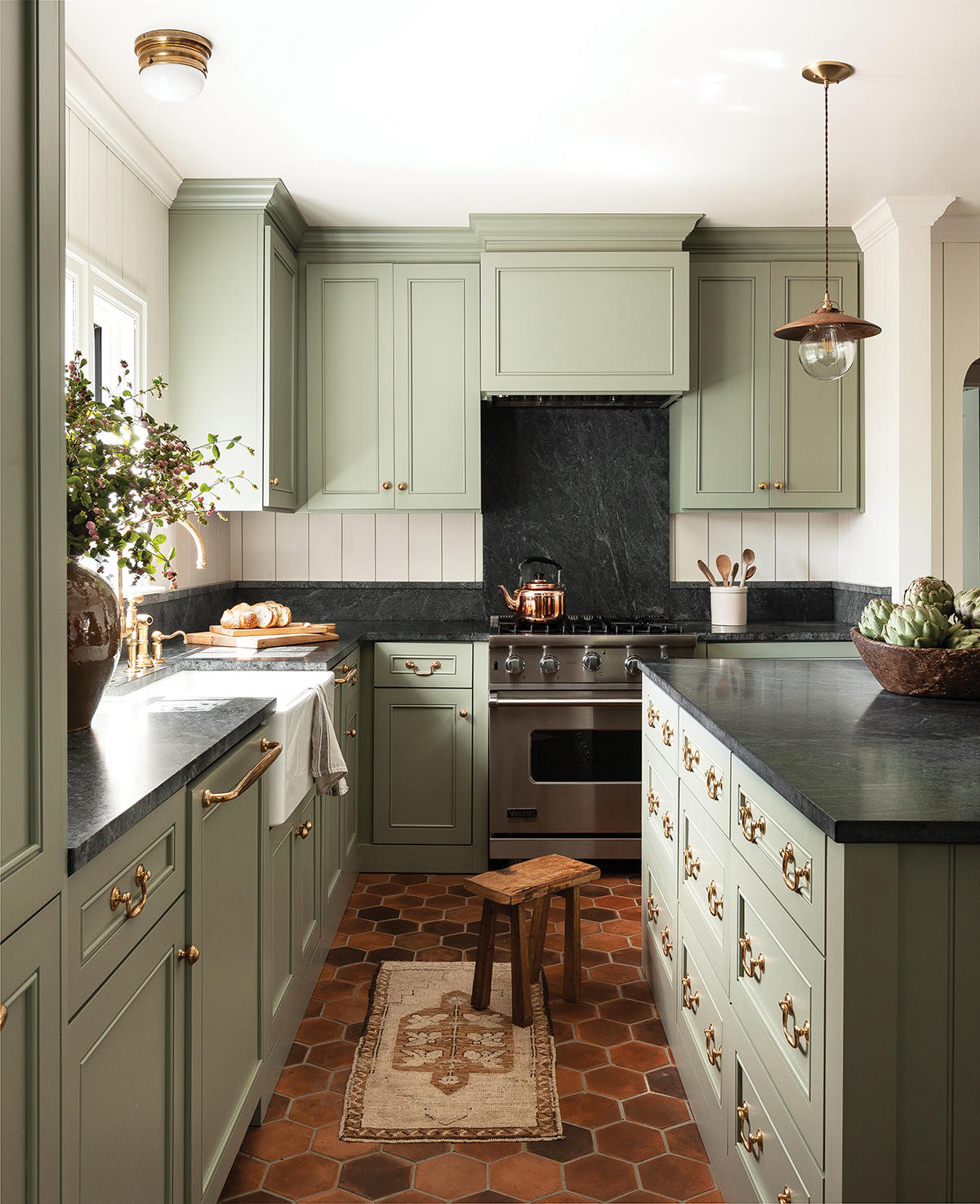 Clifton: My first meeting—whether in person or virtual—is set at a minimum of two hours to ensure that we can cover all of the information I need to produce a thorough scope of work agreement. I break the meeting into three parts: I start by introducing myself and doing a walk-through of the entire property, which allows me to see how the family functions, as well as see the existing style and furnishings. Second, I sit down with the main decision-makers to discuss the scope of work, timeline and budget expectations, and functional and aesthetic needs. Lastly, I answer all questions the prospective clients have—design and decorating can be a hefty investment, so I like to give them plenty of time to [talk and make sure they] feel comfortable putting their trust in my company.
Horton: I take a tour of the house or rooms to be executed, where I make initial notes and take many photos. I have found that sending my operating agreement in advance can be beneficial so that the prospective client can ask me questions during the meeting.
Colgan: I always like to walk the site (if new construction) or the home (if renovation or just decorating). Then we sit down to discuss the plans, budget and schedules. I also try to walk clients through my letter of agreement at this meeting. I am not always good about this, because it can feel awkward, but I've found that when I go through it, everyone is much more clear on my process and fee schedule, which makes the job go more smoothly down the road. All the while, I am also trying to get a sense of whether or not I like being around the client—though I don't usually walk away unless there are huge red flags. Even for potential clients that I may not have as much of a natural connection with, I am trying to figure out how best to communicate with them. There is so much about this job that is about communication, and what is right for one client may not be right for another, so I use this as a chance to really get a sense of the personalities—cues that are so helpful to figure out early in the process.
Bassford: I cover my general design process, as well as what the client is looking for, their design aesthetic, likes and dislikes, pain points, wants, investment level and timing requirements. The conversation gives me enough information for me to put together a proposal.
Do you charge for that first meeting?
Caillier: Yes. Doing so sets the tone that I charge for my time, eliminates meetings with people who are not serious (or who cannot or do not want to afford our services), makes things more serious and professional right off the bat—and it's time that I'm taking away from working on a paying client's project. I consider it time that I am actually working, so I feel absolutely fine charging for that. If a potential client does not want to pay for your time at the start, they are likely going to question your billing all the way through the project.
Colgan: Yes. Sometimes I've already signed the client by the first in-person meeting, but I also charge for the consultation if we are still feeling each other out. It usually takes about two hours, and since my fees are structured around time billing, I need to charge for that time.
Bassford: I have never charged for the initial client meeting. In the end, I put myself in the client's position: If they are truly serious about hiring a designer and investing in their home, their intention is to learn about the process and the designer's personality and approach. In a way, it is an interview both ways, and I don't feel I should charge for this. After all the inquiries and consultations I have done, I am usually able to weed out the less serious inquiries or clients that are not a fit during the discovery call; I have rarely felt like I was taken advantage of in terms of clients asking for tons of information or advice with the intention of not hiring. Most people are very busy, and if they are taking an hour out of their day, they are usually serious!
Davis: I absolutely do. I often discuss specifics as it pertains to layout, function and design in that meeting, so not charging for it would be giving away intellectual property for free. In this business, open communication about fee schedules is so important. It is stated in my contract that there is a fee for the initial meeting, so clients are aware of the fee prior to setting up the meeting.
Goorha: Yes. Our in-home consultation sessions can be up to two hours and require research and planning. We go in prepared, using the [completed] questionnaire, and we use the session to share design ideas, help clients with budgets and finalize the scope. It is essential that clients understand the value of our time and commit to the process starting with the first in-home consultation.
Clifton: Yes. As a designer, your time and knowledge is valuable—and should be treated as such. The moment you apply compensation for your services, you will be respected as the industry professional you are, and prospective clients will have no problem compensating you for your time and expertise.
Horton: I don't charge for the first meeting, because it is the last step before a client signs my contract, and it is typically brief—about an hour. It is mainly to meet face to face with the clients, see the home in person, and answer any remaining questions I or the client may have—I do not give any design ideas or advice in the first meeting. Once a client is under contract, I go back for another meeting to begin the design process.
Homepage image: For an art-collecting New Jersey couple, Swati Goorha designed a living room with bold lines to complement the pieces on the walls | Mike Van Tassel