Once you're in the door, there's plenty of advice floating around about style, project management, budget and all the rest—but how do you actually get the job in the first place? We're asking designers to peel back the curtain and walk us through how they landed a project, step by step. This week, Nashville-based designer Stephanie Sabbe shares the value of knowing—and naming—your worth.
Give me the backstory on this project.
This couple was relocating from Chicago to Nashville, and they found me when I was featured in House Beautiful's Next Wave column. Their house was an early-2000s spec house that had 20 foot ceilings, and there was just a lot of volume, vertically. It was a big project—not just painting and decorating. We were going to strip out all the millwork and drywall. In terms of design, he liked more of a modern look and she had some antiques from her mom she wanted to incorporate, so it was a huge mix, which is my favorite thing.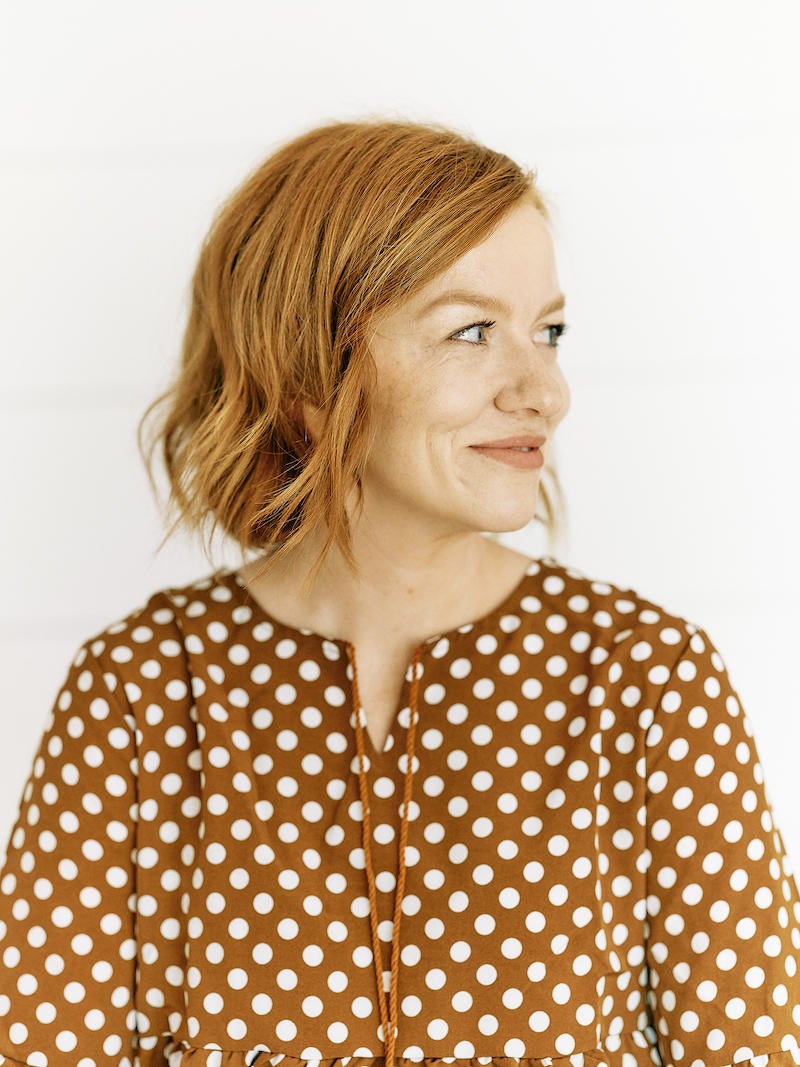 In general, how do you pitch clients?
I don't try to pitch people on me. Clients have probably looked at my website and Instagram and magazine articles. Design-wise, I've put myself out there; you see what I do, and I think it's really smart for people to pay attention to what my default is. Then it's just about personality, which is huge, because you're basically with these people for years. This couple was super sweet and outgoing and bubbly.
What did you wear to the initial meeting?
I'm not super fashionable, but I don't wear jeans. Typically, I wear a dress. I think I was five months postpartum when we met, so who knew what I was going to wear?
What do you bring with you?
I don't bring much—I think it's really a personality meeting. I walk around seeing what the scope is, but I'm not there to offer up opinions or measure, because I'm not under contract with them (and it doesn't do any justice to throw stuff out off the cuff anyway). I have the clients come to the job site with me and describe each space and that they're thinking and envisioning, and then I'll go write the fee proposal.
How much research did you do before that first meeting? Do you ever check them out in advance online—or on Insta?
I don't do that; I really want to meet people in person. The internet can give such a false first impression. Say they had a bad review once professionally, and that's the first thing I read. I want to meet people for myself and get my own impression. If they're super wealthy or super important or a celebrity, I have no coolness about me at all, and I would rather not know who you are, because then I'd get nervous. I'd rather go in blind.
In the South, it can be very aggressive. I've had people call me and say, 'I hear you interviewed for this job—did you get it?'
Stephanie Sabbe
How did you differentiate yourself from other designers they may have been considering?
In the South, it can be very aggressive. I've had people call me and say, 'I hear you interviewed for this job—did you get it?' I just keep my head down and focus on my own work. I never ask potential clients who else they're interviewing. If they bring an image to an initial meeting by a local designer, I'll point out that that designer lives in town if you want to hire them. I don't want to be hired because I'm cheaper or something like that. Nashville is booming and there's enough business for everybody!
How did you follow up with them after that first meeting?
I just say I'm going to email them a fee proposal. It's a contract.
Tell me how you approach pricing, and how you explained it to these clients.
I structure my fee as actual hours worked. I typically give them a range, saying "be comfortable with the high end—maybe it will be lower." I have a fairly modest hourly rate compared to a lot of people, but it's a working relationship. If you're texting me for 30 minutes while I'm on vacation, I'm going to bill you for it. I keep a calendar and map a timesheet of my day, every day, with 30-minute blocks of what I've done. I'm super religious about documenting it. Only once in nine years have I had someone question my invoice as far as time.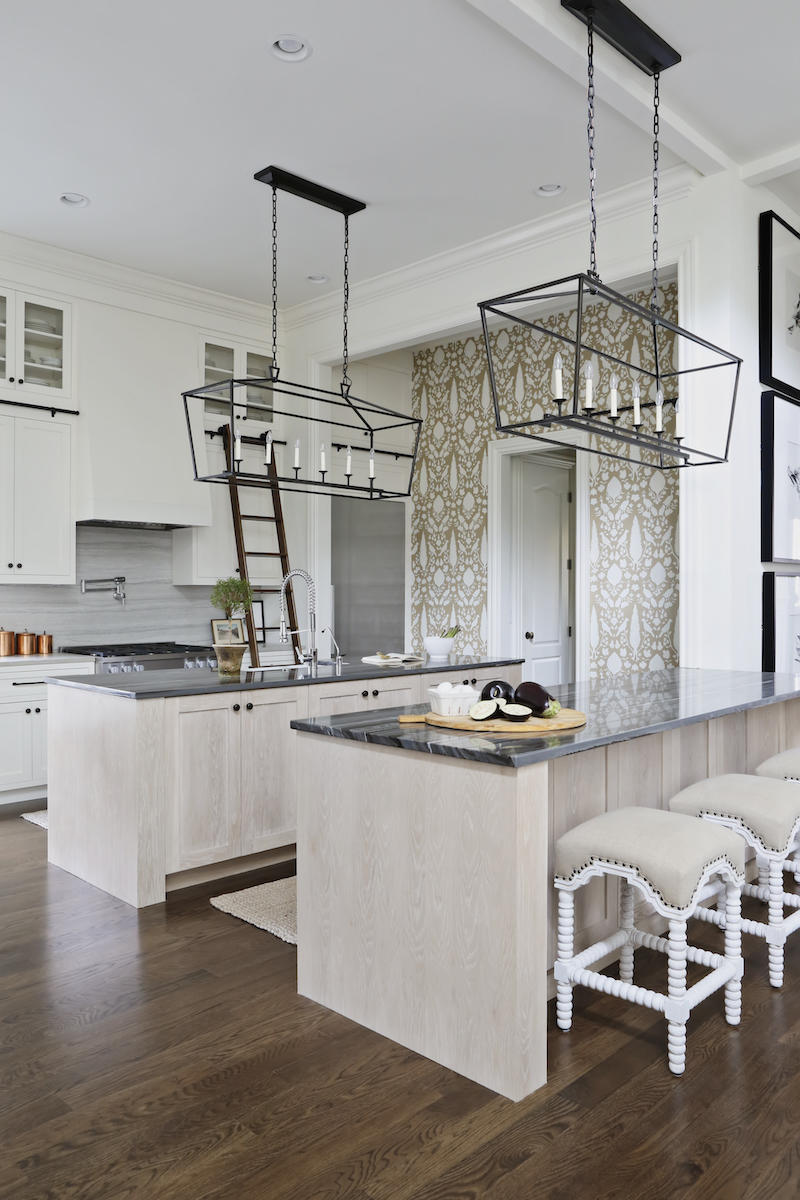 How did these clients react?
I sent this particular couple a fee proposal, but they came back and said they thought it was too high. I really wanted the project and considered lowering my fee by about 10 percent. I could have totally shortchanged myself because I was excited; I had just moved back to Nashville and I was eager. But then I decided that no, I knew how much time it would take to renovate their house better than them! I told them I was sorry but I knew what went into a project like that and I would not be able to lower my fee. I just felt like I could educate them on how much time it takes. I also thought lowering my fee would be a really bad start to the project in terms of morale on my end.
How did you handle that conversation?
I called the wife and said, "Hi, thank you for your email. I looked over the proposal and feel confident from my experience that I am proposing a good allotment of hours for us to complete the project." I then always say something like, "If this does not align with what you had in mind in terms of design fee, we totally understand and would be more than happy to point you to a few other local designers who may be a better fit."
So you did it over the phone?
I always call people for anything that could come off the wrong way via email so they can hear the tone of my voice. I want them to know that I'm being sincere, that everyone is not a good fit for every project and that's OK—and if I'm not a good fit, let's call it now instead of after three billing cycles. I think emailing something like that would probably sound really aggressive. I'm an eight on the Enneagram (take it if you haven't!), so I can come off aggressive at baseline.
What was the clients' reaction?
They accepted it and hired me, and he later told me he felt like he learned the value as we went along.
Homepage photo: Paige Rumore