This week in design, Gen Z is using TikTok to turn their rug-making hobbies into full-fledged businesses, while a new hotel in Edinburgh, Scotland, elicits unsavory comparisons from the city's disgruntled residents. Whatever comes next, stay in the know with our weekly roundup of headlines, launches and events, recommended reading, and more.
Business News
Hearst Magazines has announced a newly formed vertical called The Hearst Design Collection, comprising three of its shelter magazine titles: Elle Decor, House Beautiful and Veranda. The rebrand follows a major shake-up on the company's sales and marketing teams earlier this spring, which saw Hearst offering buyouts to some 600 staffers, while titles were reorganized under the new headings of Lifestyle, Luxury, Youth & Fitness, and Design. The three shelter books were combined to create the Hearst Design Group in 2013, then grouped with Town & Country in 2019 under the banner Luxury & Design Collection with publisher and chief revenue officer Jennifer Levene Bruno in charge. Now, T&C will be paired with Hearst's stable of fashion books, while Bruno continues to oversee the shelter category. All three brands' editorial teams, meanwhile, remain unaffected by the restructuring.
When severe winter weather struck the Gulf Coast region earlier this year, it halted production for chemical foam manufacturers—yet even as summer has thawed frozen facilities, the industry is still at a loss for foam. Like many other supply chain shortages, Home News Now reports, the issue is one of unrelenting consumer demand, which has been consistently running above capacity for chemical suppliers since the pandemic began. Further complicating things for the mattress and bedding segment are the ongoing anti-dumping petitions introduced in November, which have largely prohibited mattress imports into the United States. Analyst Jerry Epperson told HNN that industry insiders aren't expecting demand to return to stable levels until June 2022.
The Small Business Administration is rolling back requirements for Paycheck Protection Program loan forgiveness by eliminating the necessary review step for borrowers of $2 million or more, Inc. reports. The amendment is likely designed to save the time and money involved in processing and approving additional financial information; after more than a year of PPP, the agency distributed $780 billion in funding to over 8 million small businesses. Despite the update, experts recommend keeping financial documents on hand for the possibility of a future program audit.
Block Renovation has announced the completion of a $40 million funding round, with participation from Giant Ventures, NEA and Kelly Wearstler. Through the company's platform, homeowners receive a comprehensive renovation plan led by a project consultant and executed by designers, contractors and vendors—all of whom are vetted by Block. The business was founded in 2017 by a Casper co-founder and former Rent the Runway executive, and has since focused on completing kitchen and bath remodels in the greater New York area. With the new injection of capital, Block is extending its services to the Los Angeles area, with its sights set on building out its platform and construction tools.
The Ever Given has finally set sail again, Reuters reports, after halting global trade when it blocked the Suez Canal for nearly a week back in March. The containership had remained docked in Egypt until last week, when its owners reached a multimillion-dollar compensation deal for its release. To honor the occasion, the Suez Canal Authority held a ceremony marking the ship's departure, attended by foreign diplomats and broadcast live on television in Egypt.
Visa is partnering with cryptocurrency companies to allow consumers to spend and convert digital currencies through its card program, Insider reports. The payments will be converted from crypto assets to government-issued currency on the back end, just like any other Visa transaction, which means merchants won't need to update their point-of-sale terminals (or even understand what a blockchain is) to process the digital tender. According to the company, the new features are a response to the more than $1 billion already spent in the first half of 2021 via crypto-linked Visa cards.
Billionaire SpaceX CEO Elon Musk is now living in a 375-square-foot prefab rental house in Boca Chica, Texas, TheRealDeal reports. The 20-by-20-foot accessory dwelling unit, made by Boxabl, is a studio space, with one large room divided into bedroom, kitchen, bathroom and living room areas. The move follows a May 2020 tweet from Musk in which he wrote, "I am selling almost all physical possessions. Will own no house." (That wish likely won't be fulfilled until he offloads his 16,000-square-foot Bay Area mansion, currently on the market for $37.5 million.)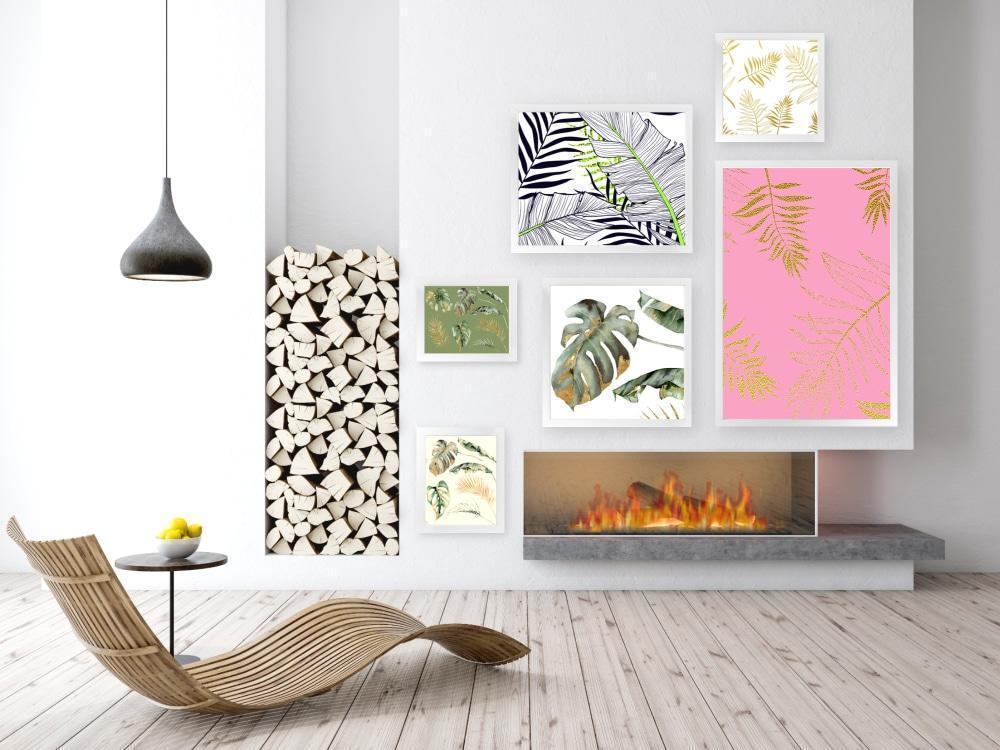 E-commerce art curation retailer ArtSugar has announced the completion of a $500,000 seed round led by Curate Capital. The company caters to millennials and Gen Z, offering affordable art prints, sculptures and home goods created both in-house and by artists popular on social media. Following an 80 percent increase in year-over-year revenue since March 2020, ArtSugar plans to expand its product line and stable of artists, create in-person immersive experiences and improve customer experience online.
Launches and Collaborations
Angi has launched a new membership program to connect users with home maintenance, improvement and emergency repair services. As part of the Angi Key membership, subscribers will receive discounts on household projects along with the ability to browse various home services in exchange for an annual fee.
Architect Peter Marino has opened his eponymous art foundation in Southampton, New York, The Wall Street Journal reports—a collection of antiques, decorative objects and fine art collected over the last 40 years and housed in a historic structure transformed by Marino himself. Built in 1895, the 8,000-square-foot, two-story exhibition space was once home to a public library, a home decor showroom and an art museum, and has been restored in the last three years to prepare the space for its next wave of visitors.
Swatchbox, the building products sample provider, has teamed up with Behr Paint Company for the creation of Swatchbox Pro—an online platform where architects and designers can research and request samples. The new service allows users to browse samples and organize them into custom palettes and collections for free next-day and second-day delivery.
Ashley HomeStore has added a new category, Ashley Baby & Kids, expanding its furniture assortment with cribs, gliders, toddler mattresses and changing tables from brands like Delta Children, Million Dollar Baby Classic, Donco and Little Seeds, Furniture Today reports. The new offerings will also include teen and tween styles, with floor beds, loft-style bunk beds and youth decor.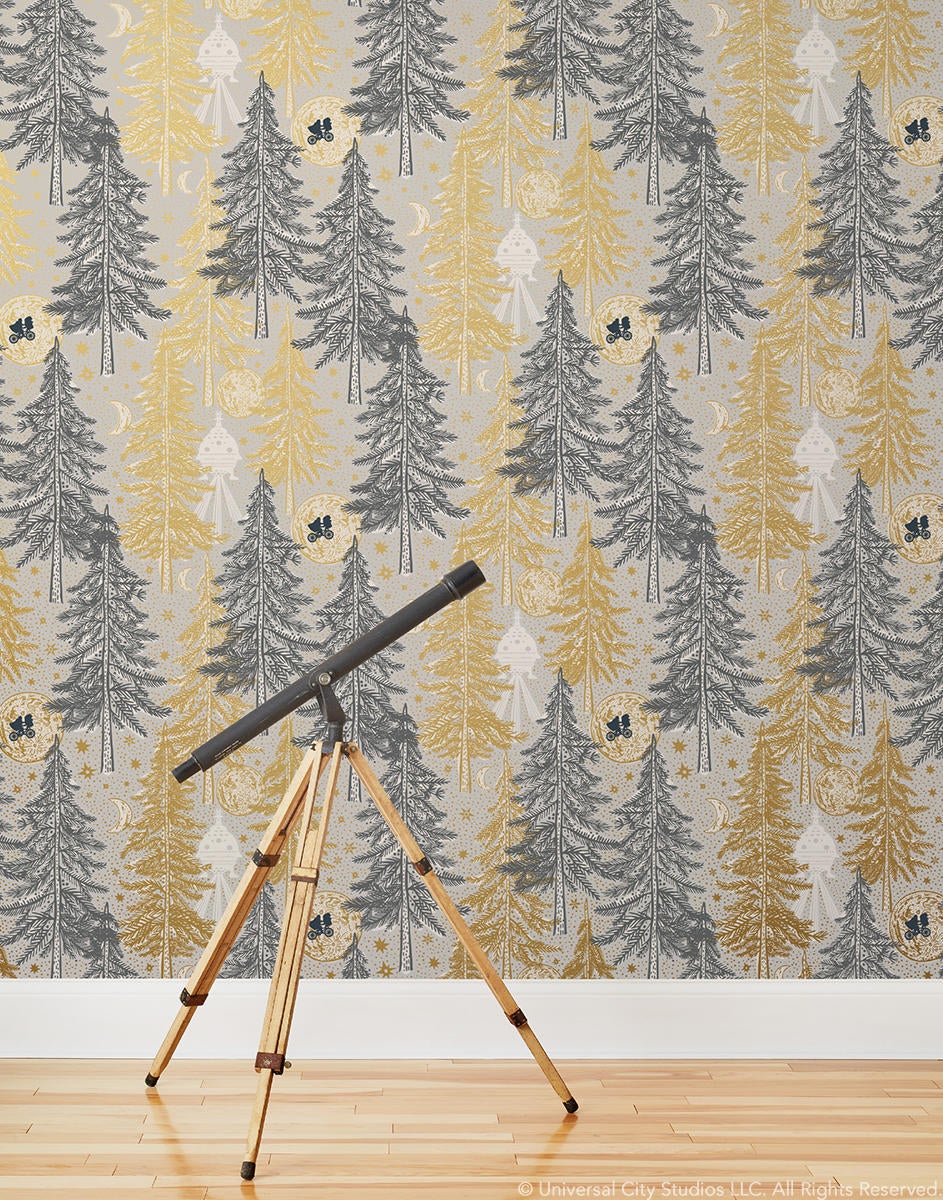 Together with Universal Studios, Hygge & West has debuted a wallpaper collection inspired by classic movies. Patterns include vignettes from films like E.T. the Extra Terrestrial, Jaws and Back to the Future, with imagery such as the sun setting over frothy waves, a UFO landing in the forest and a DeLorean cruising down a midcentury main street.
Showroom Representation
Kravet Inc. has announced it will begin distributing MissoniHome fabrics and wallcoverings through its luxury division in the fall of 2021. The brand will start by launching more than 150 products in showrooms, offering classics and new introductions from 2020 and 2021, including prints, wovens, jacquards, indoor and outdoor products, and contract-grade fabrics.
Recommended Reading
Greenhouses are a growing trend among homeowners in the U.S. after providing much-needed relief during the pandemic's darker months, WSJ reports. Once a fixture primarily in high-society households and commercial farms, the glass outbuildings have since become more popular among the everyday gardener—one greenhouse supplier saw website traffic increase by 177 percent over the past year.
Gen Z may be reviving some early-aughts trends—low-rise jeans and pop-punk among them—but they're leaving antiquated email communication in the past. According to NYT, a 2020 study discovered a generational gap in work tools, with email prevailing among those 30 and above, while their younger counterparts preferred platforms that promote collaboration, like Google Docs, iMessage and Zoom. "It's actually crazy how outdated it is," 24-year-old Adam Simmons said of email to the Times.
Cue the Applause
The 2021 Emmy Awards nominations have been announced, and the team from Queer Eye—Bobby Berk, Karamo Brown, Tan France, Antoni Porowski and Jonathan Van Ness—have secured a spot on in the Reality Host category. For the full list of nominations, click here.
The winners of Window Fashion Vision magazine's annual Design + Workroom Competition Awards have been announced, honoring more than two dozen interior designers and workrooms from 10 different states for their achievements in drapery design, motorized window treatment installations, combination and top treatments, and more. Brandi and Samantha Day of Day Design LLC in Fort Worth, Texas, were awarded with Designer of the Year, while Leslie Excell of Excell In Design Group in Margate, Florida, took home the Workroom of the Year prize. For the complete list of winners, click here.
Call for Entries
The Black Artists + Designers Guild has announced the new Creative Futures Grant, in which four Black undergraduate and graduate students in architecture, design and fine art will receive $5,000, plus mentorship through BADG and the opportunity to present their project proposal during a members meeting. To apply, click here.
Window Fashion Vision is now accepting nominations for its second 20 Under 40 Awards, open to professionals in any segment of the window treatment industry, including interior designers, workrooms, installers, manufacturers, retailers and entrepreneurs. To submit a nomination before the August 1 deadline, click here.
Southern Living has announced its annual list of Tastemakers—a group of 10 women who exemplify modern Southern style across the categories of fashion, home, art and beauty. Among the cohort are Stephanie Summerson Hall, founder of Estelle Colored Glass; interior designer Jean Liu; Keith Smythe Meacham of Reed Smythe & Company; and artist and textile designer Riley Sheehey. For the full list of honorees, click here.
Homepage image: Kravet Inc. will begin distributing MissoniHome fabrics. | Courtesy of Kravet