It's been a strange week of news (to put it mildly), yet the industry pushes on. Stay in the know with our weekly roundup of headlines, launches and events, recommended reading, and more.
BUSINESS NEWS
Jay Timmons, head of the National Association of Manufacturers (and former executive director of the National Republican Senatorial Committee), released a statement on behalf of the trade group calling on Vice President Mike Pence to "seriously consider" invoking the 25th Amendment to remove President Donald Trump from office. The NAM denounced the events in Washington, D.C., that interrupted the congressional gathering set to count Electoral College results and officially declare Joe Biden president, saying the events were "not the vision of America that manufacturers believe in," reports CNBC. The NAM includes several home industry trade organizations, including the Association of Woodworking & Furnishings Suppliers, the Kitchen Cabinet Manufacturers Association, the National Council of Textile Organizations and more.
The Small Business Administration, in consultation with the U.S. Treasury, announced Friday that it relaunched the Paycheck Protection Program on January 11 for borrowers at community financial institutions, reports Inc. That PPP is being made available two full days before second-time borrowers, who will be able to apply for relief on January 13. As reported by features editor Diana Ransom, the intention of a measured rollout is to ensure increased access to PPP funds by businesses owned by minorities, the underserved, veterans and women, but the new wave of support won't be without complications. Not only were applications unavailable on Friday, but according to Inc., lenders don't have the systems in place for the program, nor has there been sufficient education and guidance provided to applicants about the parameters of the loans.
On Saturday, China's Ministry of Commerce issued an order that essentially permits Chinese companies to ignore international trade restrictions, allowing the country's officials and businesses to take legal action against other Chinese parties who comply with foreign commerce limitations. The new measures empower government officials to issue orders to businesses that permit noncompliance with foreign restrictions. As reported by The New York Times, while the officials did not target any specific country, the new rules could potentially put global companies in the middle of ongoing economic disagreements waged between Beijing and Washington.
Houzz has released the results of its 2021 U.S. Kitchen Trends Study, which surveyed more than 2,000 U.S. homeowners about ongoing, planned or completed kitchen renovations. Cabinetry was the big winner: 94 percent of respondents reported work on cabinets; 63 percent of cabinets were replaced and 76 percent of them chose custom or semi-custom cabinetry. The percentage of homeowners looking to revamp their pantry space grew, with 46 percent upgrading pantry cabinets (up 3 percent from last year). The median spend on major kitchen remodels was $35,000, consistent with 2019 spending. Other conclusions from the study include a downturn in open floor plans, an increase in kitchen island appliances and fewer hardwood floors in favor of vinyl.
Resident, the parent company of Nectar and DreamCloud mattresses, has announced the closing of a $130 million Series B funding round. The company will use the capital to expand its brick-and-mortar retail footprint and strengthen its supply chain infrastructure.
Middleton, Wisconsin–based custom window covering company Springs Window Fashions has acquired Danish company B&C International, a leading European window treatment manufacturer. B&C manufactures custom, ready-made window treatments through its portfolio of private label brands like Bece and Decosol.
On January 8, modern chair company ALL33 appeared on Shark Tank, showcasing BackStrong C1, its luxury ergonomic chair design. CEO Bing Howenstein presented the chair on behalf of the company, asking for a $500,000 investment for 2.5 percent equity, but walked away with no deal (despite $3.2 million in sales to date and an on-screen endorsement by Justin Bieber).
LAUNCHES, COLLABORATIONS & PARTNERSHIPS
Project Runway winner and fashion designer Christian Siriano has announced the launch of his own interior design firm. Siriano Interiors made its debut on Instagram, revealing its first project, a midtown Manhattan town house. According to the firm's website, projects include the designer's own New York boutique and The London West Hollywood hotel, as well as a debut collection of furniture and home decor.
California lifestyle and fashion brand Jenni Kayne has announced new home offerings—an expanded furniture collection, interior design services, branded home renovations and experiential showrooms will be rolling out in the coming months. Having completed its first renovation project in 2019, the Jenni Kayne team will continue to expand into the home market, with plans to connect with fans through a national Airstream tour later this year.
Seattle-based architecture and design firm Olson Kundig has joined the the Walton Family Foundation's Northwest Arkansas Design Excellence Program, which seeks to promote public and green spaces in the region. The program launched in 2015, and selected design firms are chosen for their commitment to strengthening public life—from there, they are shortlisted for potential future commissions across residential, educational, cultural and municipal projects.
CALENDAR UPDATES
The 58th annual Fort Worth Show of Antiques, Art & Jewelry has announced new dates. Originally to be held March 5 to 7, the event will now take place April 9 to 11, a decision that came after consulting exhibitors and attendees.
The International Textile Alliance has announced a change in dates for its Spring 2021 Showtime Market. Originally scheduled for May 23 to 26, the event will now take place May 16 to 19, with a by-appointment Premarket to be held April 25 to 27.
RECOMMENDED READING/LISTENING
The office will continue to look different this year, but just how different is yet to be seen. Experts say that salaries are likely to be adjusted in accordance with the regional cost of living as more employees flee to cheaper locales as afforded by work-from-home flexibility. Other developments, writes The Washington Post, could include AI-powered video chats, hybrid workplace schedules, a scaling back of the open office layout, and employers asking about vaccinations—even if they don't require it.
As it turns out, the most restorative room in the home might not be a room. In The Wall Street Journal this week, writer Christina Poletto explores the "the pacifying powers of a hidy-hole," or cozy nooks that provide an enveloping, single-person space away from other more conventional gathering spaces. Whether for an afternoon read or a full day of WFH, niches are on the rise.
Paint and coatings brand Valspar has taken colors of the year and transformed them into soothing soundtracks for its consumers. "The Sound of Color" features 12 color meditation experiences that include musical sounds, guided meditation and calming visuals curated by sound therapist and meditation teacher Sara Auster. For a closer look, click here.
CUE THE APPLAUSE
Miami Gardens, Florida–based manufacturer Pavilion Furniture has been awarded the Good Design Award from the Chicago Athenaeum Museum of Architecture and Design for its Marina collection of indoor/outdoor furniture, designed in collaboration with Richard Frinier. The award recognizes and honors new consumer products, graphics and packaging designed and manufactured internationally.
New York–based architecture and design firm DXA Studio has been awarded the top prize for "Great Bridge," its reimagining of the Brooklyn Bridge. The project was entered into the Best of Design Awards Unbuilt (Urban Design) as part of The Architect's Newspaper 2020 Awards. "Great Bridge" envisions a future that elevates people over cars, reclaiming land occupied by roads and ramps on behalf of civic use as parks, museums, recreation and housing.
IN MEMORIAM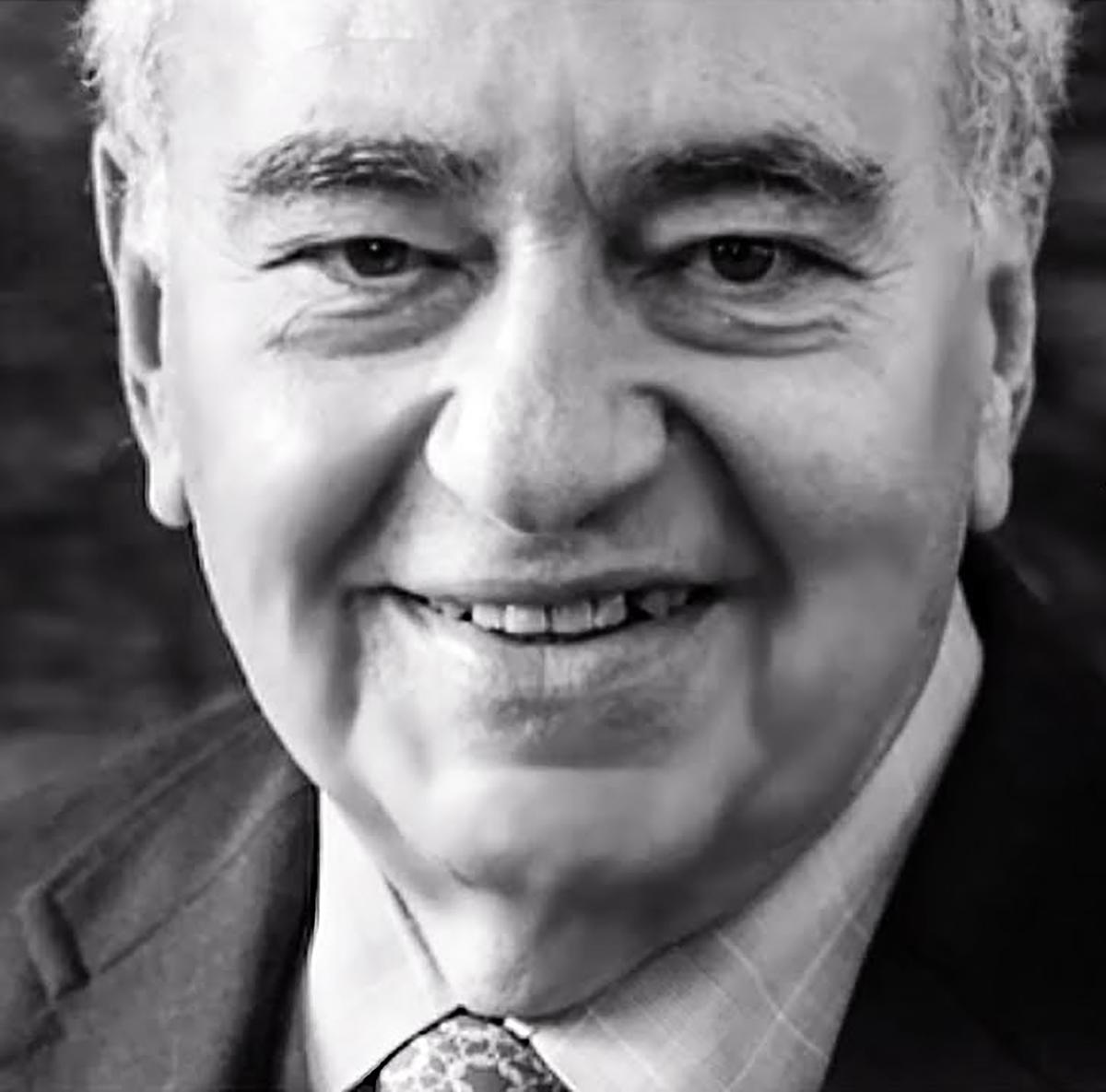 Courtesy of Walker Zanger
Leon Zanger, founder of marble and stone surfaces brand Walker Zanger, has passed away at age 93 due to complications brought on by COVID-19. The Belgium-born designer first came across marble in Portugal when his family fled Europe in the face of German invasions in 1940. Zanger played an instrumental role in bringing marble to North America, beginning with the founding of the company with partner Marvin Walker, importing marble from Portugal. Zanger will be remembered for his passion for the company and its employees.
Homepage image: The Marina sectional by Pavilion Furniture, winner of the Good Design Award | Courtesy of Pavilion Furniture