As the Queen put it in only her fourth-ever special address to a socially distanced Britain, we will meet again. In the meantime, stay-at-home orders are in effect and Business of Home is keeping you updated on the latest coronavirus updates here. These are strange times, but the industry continues to move forward. Read on for headlines, launches, events, recommended reading and more.
BUSINESS NEWS
Wayfair shares surged 41 percent on Monday following some promising returns last month, reports Business Insider. At the beginning of March, the company's gross revenue growth was about 20 percent; by the end of the month, that rate had more than doubled, owing to an increase in online sales amid the coronavirus pandemic. Wayfair reports that the trend has continued into April, and expects that it will surpass its previous predictions of 15 to 17 percent revenue growth in the fiscal first quarter of 2020.
In a letter to shareholders from RH, company chairman and CEO Gary Friedman announced that the retailer has made the decision to temporarily furlough around 2,300 team members and permanently reduce its workforce by 440. The company also outlined temporary salary reductions: pay for leaders and salaried team members would be cut by 10 percent, directors by 20 percent, vice presidents by 30 percent, and senior vice presidents and C-suite titles by 40 percent. Meanwhile, the executive leadership team has forgone 100 percent of their salaries until business stabilizes. "We will use this period to once again reimagine and elevate the RH brand, ensuring this time is defined by our vision, not by a virus," wrote Friedman.
On April 3, three leading industry organizations—the American Home Furnishings Alliance, the Home Furnishings Association and the International Home Furnishings Representatives Association—petitioned Vice President Mike Pence to add home furnishings to the list of products considered "essential" during the pandemic. According to Furniture Today, the letter argues that while online and big-box retailers may sell over-the-counter medications and food, many also continue to sell and ship home furnishings nationwide, giving these brands an unfair advantage over home furnishing brands that have been forced to close due to their "nonessential" status.
Last year, when WeWork was facing potential bankruptcy, SoftBank put a multibillion-dollar rescue package into place. The conglomerate has since pulled out of its planned $3 billion purchase of WeWork stock, reports the Financial Times. The deal was meant to provide a sizable payoff to early backers of the company, but SoftBank changed course after WeWork failed to meet some of the conditions behind the deal. Now, a special committee of WeWork's board of directors is suing SoftBank over the collapse of the deal.
Last week, Macy's made headlines when it furloughed 130,000 employees; this week, the retailer was removed from the S&P 500, replaced by air conditioning company Carrier Global. Macy's will be moved to the S&P 600 Small Cap Index; its market capitalization measures at roughly a quarter of the $1.5 billion it reported at the end of 2019, reports CNBC.
TechCrunch reports that Williams-Sonoma agreed to pay $1 million to settle Federal Trade Commission charges of false "Made in USA" claims involving the brand's Goldtouch Bakeware products, Rejuvenation-branded products and upholstered furniture from Pottery Barn Teen and Kids.
Bookings on Airbnb have plummeted as a result of the sharp decline of commercial travel. The company recently lowered its internal valuation to $26 billion—a 16 percent drop compared to a December 2017 valuation of $31 billion, reports the Financial Times. At the end of 2019, some estimates placed Airbnb's value at $40 billion leading into a proposed IPO this year. According to The Wall Street Journal, the brand has yet to file with the Securities and Exchange Commission, and any IPO this year would likely come in the third quarter or later.

LAUNCHES, COLLABORATIONS AND PARTNERSHIPS
This week, Ikea announced its acquisition of Geomagical Labs, an AI imaging startup in Mountain View, California. The Swedish furniture company was among the first to integrate augmented reality applications into its retail model. According to TechCrunch, this new initiative will allow customers to scan a room using a smartphone to generate a panoramic, interactive 3-D image in minutes—and Ikea plans to use this tech to help customers better envision how its furniture will fit into their spaces.
NYCxDesign has announced a virtual Town Hall series as a space to discuss how design is moving forward. Hosted by author and podcast personality Debbie Millman of Design Matters, the five sessions scheduled for April will bring New York innovators together to connect and strategize.
Digital sourcing platform Steelyard has partnered with High Point Market Authority to help exhibitors virtually showcase their April Market launches through High Point at Home. The free online platform allows designers to promote their offerings and provide showroom videos in place of the in-person Market.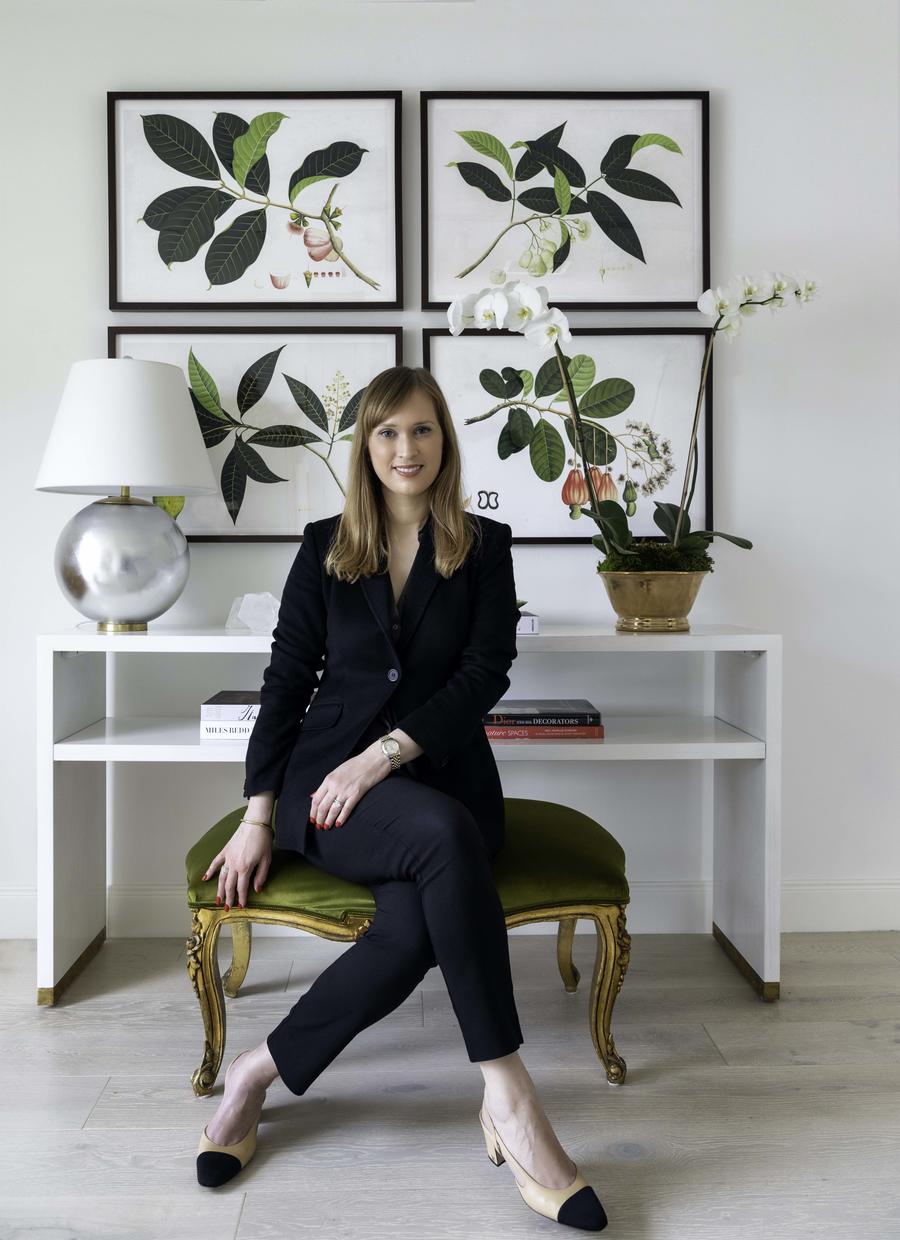 Courtesy of Paloma Contreras
Designer Paloma Contreras is known not only for her interiors, but also for her successful lifestyle blog La Dolce Vita. She will be launching a new facet of her career tomorrow: host of the podcast "The Style Files." Upcoming episodes will feature guests like Bunny Williams, Los Angeles designer Mark D. Sikes, and New York–based designer Jeffrey Bilhuber.
The National Kitchen & Bath Association has launched Brave New Business, a live and interactive digital forum for designers to connect, share and inform. Created with industry partners at the Kitchen & Bath Industry Show and Kitchen & Bath Business magazine, the forum will take place on Thursdays at 2:00 p.m. EST, featuring guests like Kerrie Kelly of Kerrie Kelly Design Lab, Nar Bustamante of Nar Design Group and Chip Wade of Wade Works Creative.
The Interior Arts Building has launched Design61: Dealer's Choice, an Instagram video series that takes an inside look at industry makers and their crafts. Some names to watch for? Ultimate DIY-er Marian McEvoy, expert gilder Sheelin Wilson and master-of-plaster Stephen Antonson.
Throughout the month of April, the Harvard University Graduate School of Design has launched a series free virtual lectures available to the public through Zoom. Next in the queue is New York–based designer, architect and critic Oana Stănescu, who will discuss her process.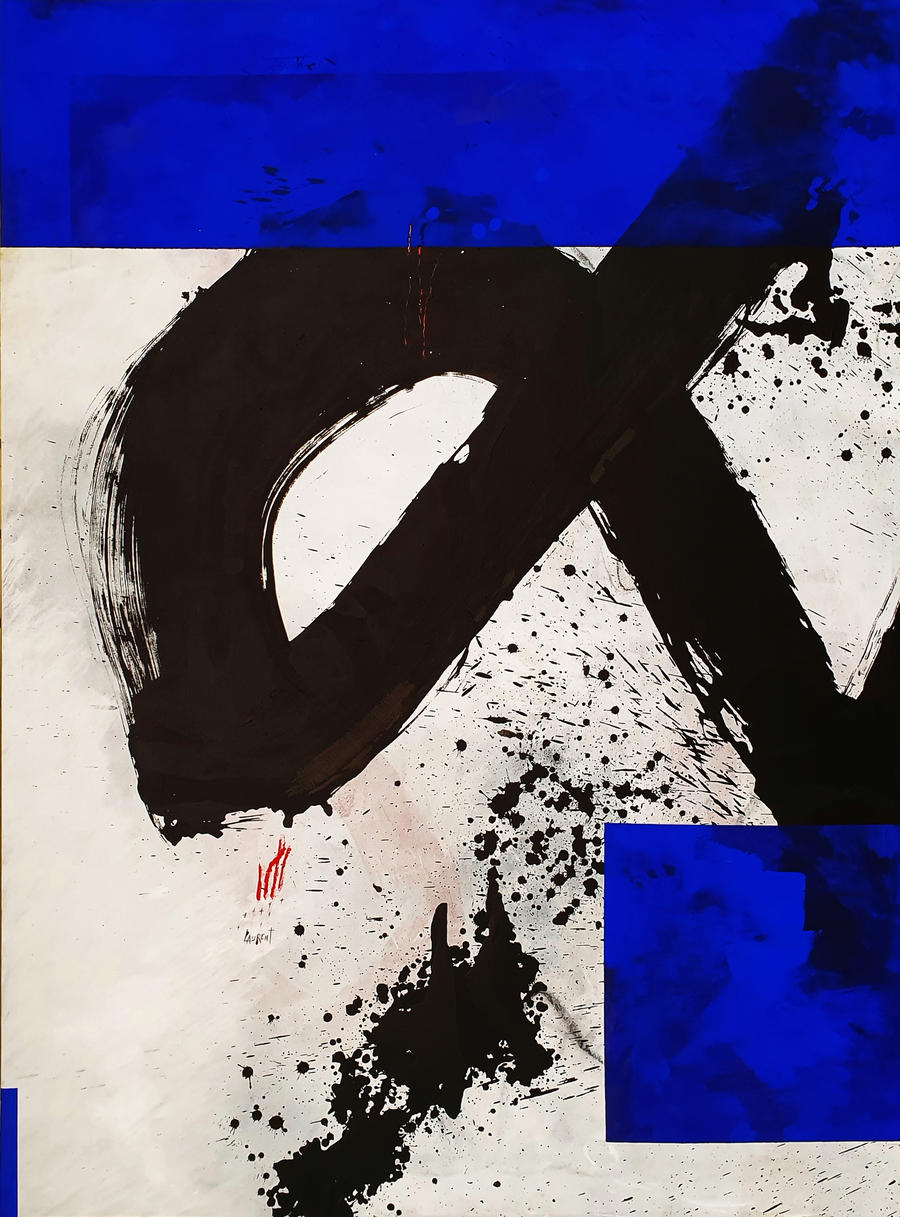 Courtesy of The Other Art Fair
In response to the postponed spring fairs, The Other Art Fair has launched Online Studios, a new digital art buying experience created in partnership with Saatchi Art, the global online gallery. The platform will grant art lovers the opportunity to discover and buy city-specific artwork from The Other Art Fair's 800-plus independent artists. The London and Sydney editions will open on April 8, with the remaining cities to come on board over the course of four weeks.
Houzz announced today the launch of Houzz Pro, a new monthly subscription platform for home remodeling and design professionals. The project management software brings together the company's marketing features with the business management tools available in Ivy by Houzz.
RECOMMeNDED READING/WATCHING
On April 5, Queen Elizabeth II addressed the British nation in a rare speech, pointing out that while separation, illness and loss ripple throughout the world, this time has afforded the opportunity for private contemplation and neighborly compassion. In her closing remarks, the Queen reminds Britons and the world that we will succeed, better days will return and "we will meet again."
As far as the evolution of home, the kitchen has arguably seen some of the greatest change—and we're not just talking about cutting-edge appliances. HomeAdvisor recently released a video that chronicles one kitchen in particular from the 1500s through today.
From black flooring to bouclé seating, The Wall Street Journal dives into seven design trends that, while aesthetically pleasing, miss the mark in terms of functionality. "As featured in magazines and Instagram posts of celebrity homes, sheepskin rugs and throws look pristine yet seductively soft," writes Rachel Wolfe. "In real life, they're more than likely hiding errant Legos and a strand of linguine from last month." (They also gather dust better than a Swiffer.)
In a recent article from The New York Times, journalist Jane Margolies asks the question, "What will tomorrow's workplace bring?" As might be expected, more space between desks and extra bottles of hand sanitizer—but behind the scenes, employers should expect to invest in more regular cleaning schedules, regularly swabbed door handles, and even limits on elevator occupancy.
CUE THE APPLAUSE
The Harvard Graduate School of Design has announced its three finalists for the 2020 edition of the Wheelwright Prize. In its eighth year, the award goes to early-career architects to support cross-cultural engagement over two years of design research. This year's finalists—Daniel Fernández Pascual, Bryony Roberts and Gustavo Utrabo—have composed projects that address the issues of climate change, sustainability and urbanism.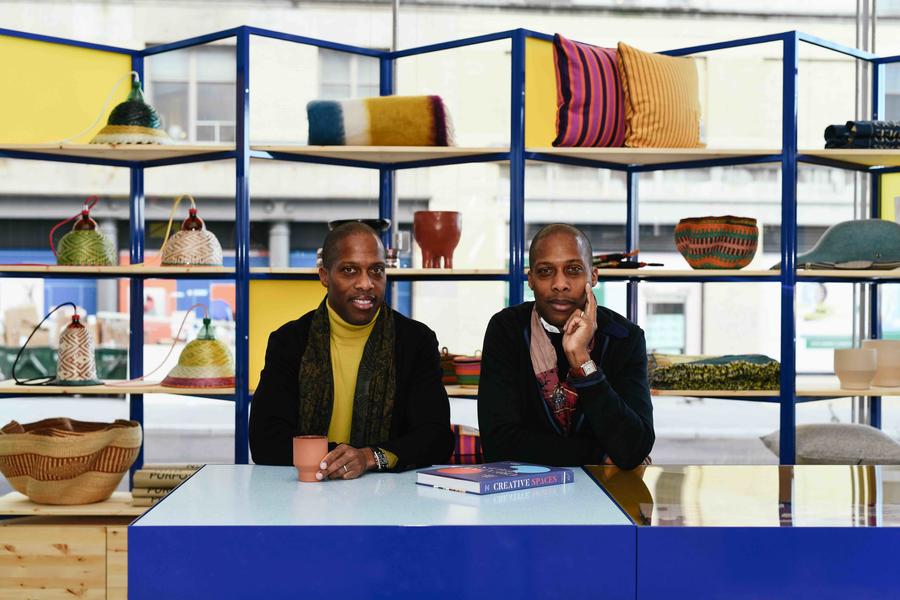 Goodee, the socially purposeful global marketplace founded by Byron and Dexter Peart, has earned its B Corporation certification, placing it alongside other business leaders that prioritize the impact of their decisions on workers, customers, suppliers, community and the environment. Before launching Goodee in 2017, the Peart brothers were founders of luxury accessories label WANT Les Essentiels and beauty boutique WANT Apothecary.
CALL FOR SUBMISSIONS
The National Kitchen & Bath Association welcomes submissions for the Design + Industry Awards. The competition, open to all designers and professionals (including non-members), will accept entries until July 3. More information here.
The 2020 edition of the Andreu World International Design Contest, in collaboration with the World Design Organization, is accepting sustainable design submissions. More information here.
Homepage image: A detail of a handwoven textile from the Goodee shop at the Whitney Museum of American Art | Courtesy of Goodee