From camping to van life, the nomadic lifestyle rose in popularity during the pandemic's work-from-home boom. Now, real estate developers and rental sites are offering cushier options for those with wanderlust. Meanwhile, the home industry pushes on. Stay in the know with our weekly roundup of headlines, launches and events, recommended reading, and more.
Business News
1stDibs has announced the terms of its IPO, with plans to set its stock price between $18 and $21 per share. By offering 5.75 million shares, the online luxury goods marketplace aims to raise approximately $112 million, which could put the company's market value at just under $800 million. The expected date for the IPO is June 10, though the announcement that 1stDibs was going public came less than a month ago, with the 20-year-old resale giant building on years of steady growth and benefitting from a pandemic-induced e-commerce boom.
Holly Hunt has acquired the to-the-trade handwoven window coverings brand Conrad Imports. Founded in 1956, the company offers more than 120 weave designs crafted from renewable fibers in Southeast Asia and finished in its San Francisco workroom. Conrad president Buck Irwin will continue to lead its 45-person workforce following the acquisition.
Etsy will acquire fashion marketplace Depop in a $1.6 billion cash deal expected to close in the third quarter, The New York Times reports. Founded in 2011, the vintage resale site has found tremendous success among Gen Z consumers (90 percent of its 30 million users are under the age of 26) while spawning a new cohort of style influencers who sell their wares on the site. Plus, the acquisition aligns with rising investor interest in secondhand clothing sites—Poshmark and ThredUp both went public earlier this year, and Vinted, Europe's largest online fashion resale marketplace, completed a major funding round to reach a $4.26 billion value.
Demand continues to surge for home renovations and interior updates, according to the Houzz Renovation Barometer, feeding a growing shortage of design and construction professionals in a trend that's expected to continue at least until year's end. Based on a quarterly online survey sent to more than 700 U.S. businesses on the platform, the most recent metrics include the highest levels of new project inquiries for architectural and design professionals since Houzz began reporting in 2014, along with the second highest ever for construction professionals. The bulk of designers are putting their faith in the industry's continued health, as well—65 percent of interior designers believe that business will improve in 2021.
Mattresses are the latest addition to the list of home industry products for which demand is outstripping supply, Furniture Today reports. In response to factors including a tight labor market, a continuing foam shortage and growing backlogs, retailers are finding creative ways to minimize price hikes without sacrificing quality, by implementing methods like alternative material sourcing (in some cases, trading foam for a padded polyester material) and vendor diversification.
Unlikely retail and delivery service pairings are cropping up to meet the ongoing demand for home decor. Through a partnership with Instacart, The Container Store now offers same-day delivery for its assortment of kitchen, closet, office and storage products. Meanwhile, Bed, Bath & Beyond has teamed up with DoorDash Drive (the food delivery company's white label fulfillment platform) to expand its own same-day delivery options to an additional 3,000 zip codes across the country, Home Accents Today reports.
Online used furniture marketplace AptDeco has announced its expanding services to the West Coast with a debut in the San Francisco Bay Area. Founded in 2014, the platform allows consumers to shop used furniture brands or sell their own pre-owned pieces. Since then, it has raised $10 million.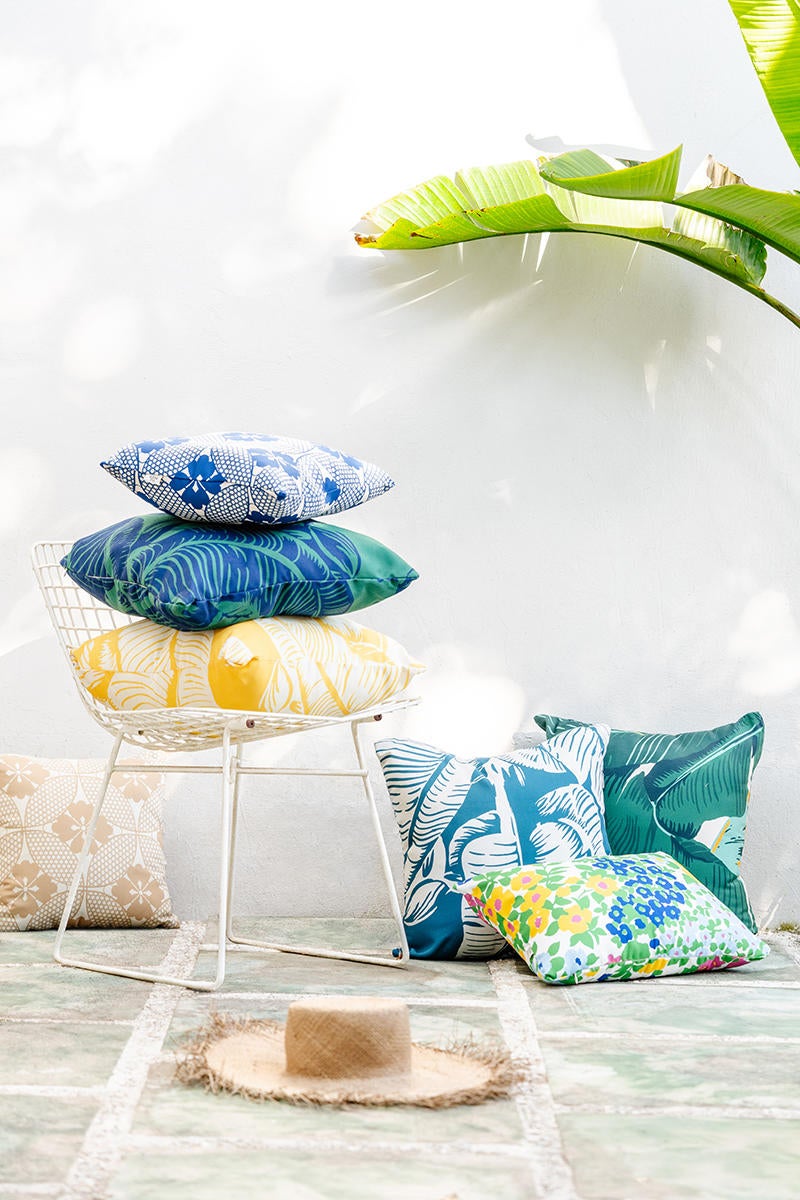 Launches and Collaborations
Together with CW Stockwell, The Inside has launched a limited-edition collection featuring the Los Angeles wallpaper brand's designs on five different fabrics in all new colorways. The collaboration includes the iconic Martinique pattern, available for the first time on furniture and home decor items.
West Elm and REI have joined together for the 2021 Summer Collection, marking the second installment of the two brands' retail partnership. The 10-piece collection includes outdoor furniture items such as dining tables, rope chairs and day shelters, along with smaller pieces like water bottles, outdoor pillows and collapsible camp stools.
Sleep technology company Beautyrest has tapped fashion designer Christian Siriano for a mattress designed with couples in mind—particularly newlyweds. The Beautyrest by Sirano mattress is thematically inspired by "a black-tie affair" and is available in king- and queen-size options online at the retailer's site.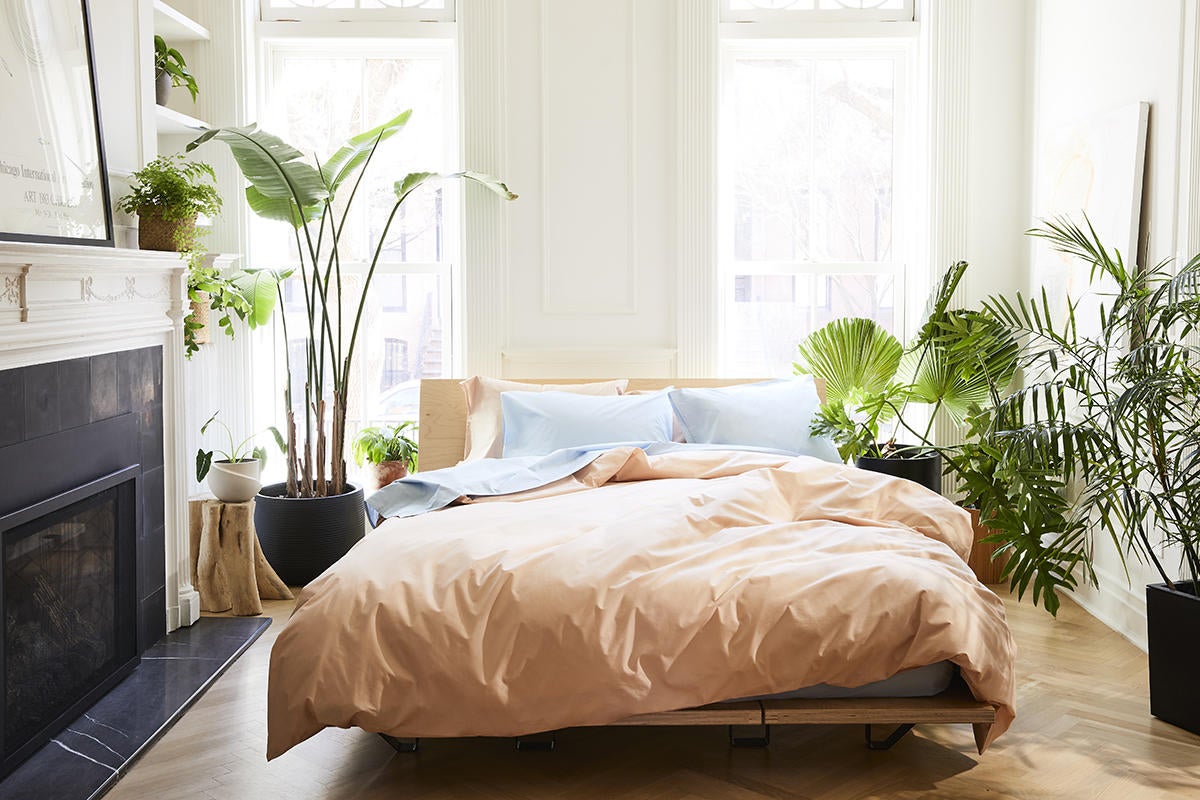 Brooklinen has teamed up with UrbanStems to celebrate the launch of the luxury bedding brand's first floral print, Wildflower. Designed in collaboration with Hudson Valley–based artist Emily Isabella, the pattern hits the market in tandem with the debut UrbanStems x Brooklinen bouquet Wildest Dreams, made up of roses, delphinium, scabiosas and more.
Jonathan Adler and home decor brand Yellowpop have come together to create a limited-edition collection of neon LED signs. Available in eight different designs, the new line draws inspiration from colorful pop art imagery, and can be found online at Yellowpop's site.
Showroom Representation
Fisher Weisman is now represented by Holland & Sherry's Washington, D.C., showroom, marking the home furnishing brand's first representation in the D.C. metropolitan area.
Recommended Reading
After 93 years in operation, the factory that produced "the wonder rug of America" has closed its doors. Karastan Rugs dominated the interiors of middle-class American homes for most of the 20th century. Known for replicating the design of imported rugs from Asia and the Middle East, the machine-made products were marketed as "oriental" and sold at an affordable price. NYT's Andrea Richards charts the history of the product, along with its impact on the small North Carolina town where it was produced. "That one rug can contain so many paradoxes—distant and domestic, machine-made and artisan, memory and history—is indeed a wonder," writes Richards.
The bigger they are, the harder they fall, and the NFT (nonfungible token) market has taken a major nosedive in recent weeks, Surface reports. Single-day sales peaked at $102 million on May 3, but they've since plunged nearly 90 percent to $19.4 million. The drop has prompted speculation as to whether the bubble has burst.
The Centre Pompidou in Paris, a bastion of art and culture, has been expanding its global reach in recent years with additional locations in cities like Málaga, Brussels, Shanghai—and soon, Jersey City. The New Jersey outpost will be the museum's first North American branch, and is slated to open in 2024 just as the institution's original Paris location closes for four years due to renovations. "Our idea is to be confronted with what's very different," Centre Pompidou president Serge Lasvignes told NYT. "For us, it's a way to learn—to learn new circumstances, a new way of presenting art, a new way of presenting exhibitions."
Cue the Applause
MM Company has announced the winners of the 2021 MM International Creative Award, honoring the most promising individuals and brands in the categories of fashion design, product design and interior design. For the full list of winners, click here.
Dallas Market Center has announced its 2021 Light Stars, a cohort of top salespeople from leading light retailers across North America. Honorees receive paid airfare, hotel accommodations and access to the annual Lightovation show (June 23–26), and are chosen from a pool of candidates who have not yet been able to attend the event. For the full list of winners or to submit a nomination for the 2022 awards, click here.
Call for Entries
The Digital Textile Printing Conference is now accepting presentation topics for the December 2021 event, which will focus on a variety of solutions-based concepts such as global market conditions and economic forecasts, emerging business models, and digital textile workflows. For the full specifications and information on how to submit a proposal, click here.
Homepage image: The neon LED sign collection created by Jonathan Adler and Yellowpop | Courtesy of Yellowpop