When brothers Milton and Jack Goldstein opened a small fabric shop in Manhattan's Garment District in 1946, the future of their fledgling business was just a twinkle in their eyes. Today, their shop has evolved into the custom window treatment company The Shade Store, which is celebrating its diamond anniversary and shining bright.
Throughout its history, the company, now headquartered just north of New York, has taken several forms, operating as the popular regional brands Westchester Fabrics and Home Works for many years. In 2006, Milton's and Jack's grandsons—brothers Adam, Ian and Zach Gibbs and their cousin Greg Spatz—recognized an opportunity to build on their family's legacy of service and specialize in one area where they saw the strongest need for change: custom window treatments.
The four partners renamed the company and immediately took an all-hands-on-deck approach to manage the business, building out the brand identity and infrastructure that Shade Store clients recognize today. "Our roles evolved based on our unique skill sets," says co-founder and chief customer officer Zach Gibbs, whose arrival at the company aligned with the nascence of e-commerce, a development he was quick to embrace.
In 2008, The Shade Store opened its first two showrooms, in New York and California, catering to both trade and retail clientele. Since then, the company's brick-and-mortar growth has been turbocharged, and the showroom slated to open in Detroit this summer will be its 100th outpost.
Courtesy of The Shade Store
"We've been busy," says Zach with a laugh. "A different kind of busy," he adds, in light of the past year. "We had to figure out what our place was in this new reality, and how to function in it." Suddenly, customers didn't just want ripple-folded silk dupioni drapery for their dining rooms; they needed functional fabrics for their home offices, and blackout roller shades that would reduce the glare on laptop screens, maintain room temperature and maybe even muffle the barks of the neighbor's dog.
Being early adopters of all things tech paid dividends as the company confronted the pandemic. "Fortunately, since we'd already established the online component of our business, and because our manufacturing is based here in the U.S., we were well positioned to continue serving our customers through the crisis," says Zach.
The pandemic also spurred a new perception of windows, says co-founder and chief creative officer Ian Gibbs. "Spending a year in our homes, they became our portals to the outside world, our source of light, our connection to nature," he says. That connection could explain the resurgence of interest in woven woods, organic textures and embroidered fabrics the company witnessed. "Performance fabrics are popular, too," adds Ian, as they can stand up to heavy usage without sacrificing aesthetics.
Once styles and fabrics have been selected, The Shade Store continues to offer support throughout the design process, including socially distanced measurement and installation. The company's design consultants can also provide step-by-step directions through a variety of platforms. "FaceTime, Zoom, live chat: We're available in whatever way customers want to work with us, seven days a week," says Zach.
That includes good old-fashioned white-glove, in-person services. As evidenced by its plenitude of showrooms nationwide, the company remains committed to brick-and-mortar. "It's how most people want to experience our product—seeing, touching, interacting with it," says Zach. "It's where our team can leverage our expertise."
As the business has grown, prominent designers like Victoria Hagan, Jonathan Adler, Nate Berkus and Alexa Hampton have partnered with The Shade Store to create exclusive collections to appeal to diverse consumers. Often, the collaboration grew out of the brand's relationship with the designer as a Shade Store client. "We discover that we share the same values, not just for luxury products, but for quality and service, so these are easy marriages," says Zach. In January, the brand debuted a line of custom roller shades in distinctive colorways and patterns by Sheila Bridges, which features her celebrated Harlem Toile de Jouy pattern, available for the first time in a window treatment, as well as houndstooth, ikat, floral and porringer prints. Later this year, the company will release its collaboration with renowned designer Martyn Lawrence Bullard. Other larger-scale partnerships include the brand's integration of Lutron's automated technologies and its deep offering of trims from passementerie brand Samuel & Sons.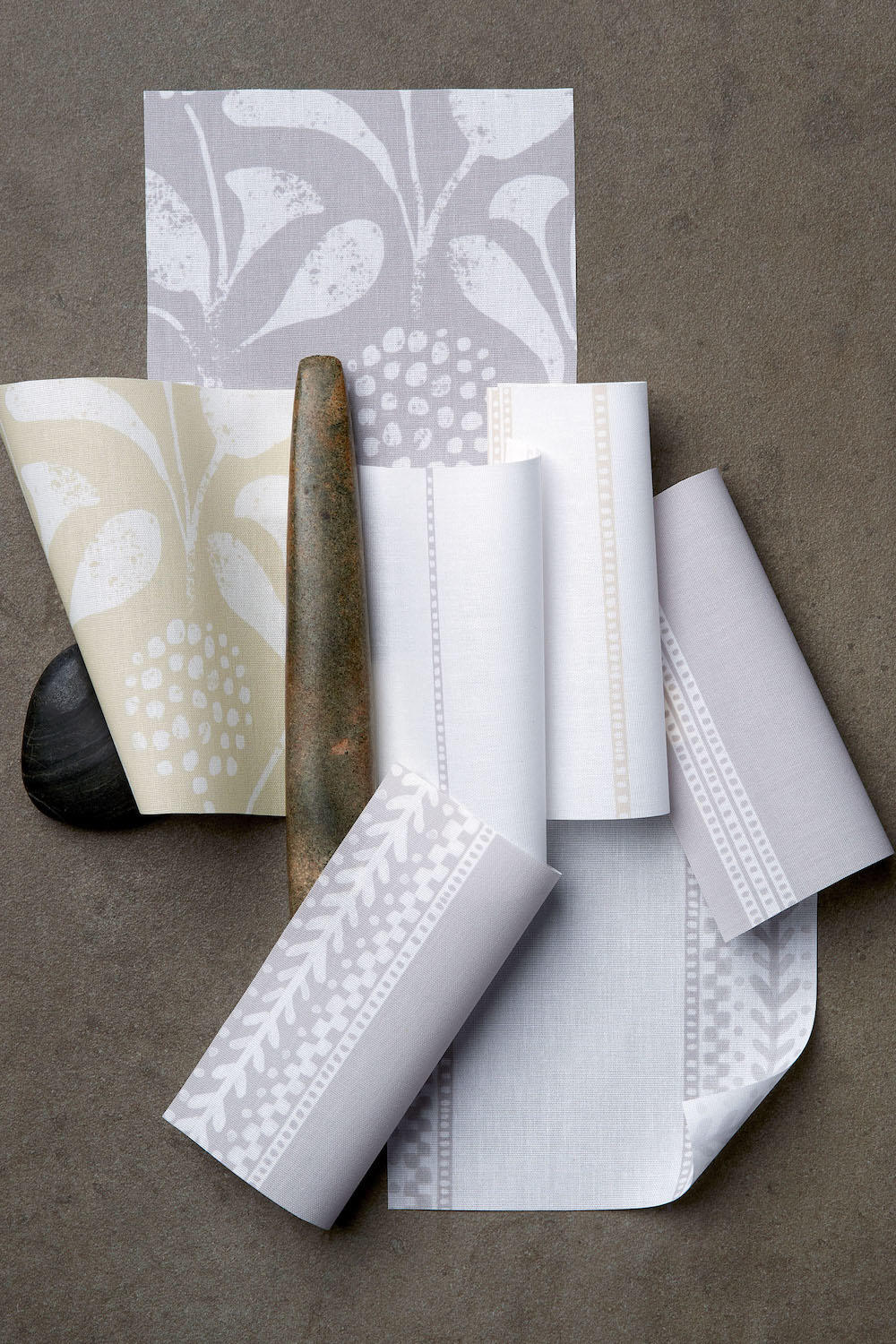 The Shade Store has also put itself on the map as a mainstay at recent editions of the Kips Bay Decorator Show House, making custom window treatments of all stripes for designers in the New York, Palm Beach and Dallas editions of the event since 2019. The brand is now partnering with the upcoming Kaleidoscope Project, which opens in May at the Cornell Inn in Lenox, Massachusetts, and amplifies the work of artists and designers of color. These events provide a unique opportunity to spotlight The Shade Store's custom work while supporting worthy causes within the design community.
Seventy-five years since that small fabric shop opened, much has changed—and much hasn't. "It's still, and it will always be, about greeting every customer with a smile, guiding them through the process and giving them custom window coverings they love," says Zach. "One hundred stores and counting, we're thinking small even as we get bigger." Now that's an approach that would make grandpa proud.
This story is a paid promotion and was created in partnership with The Shade Store.
Homepage image: Courtesy of The Shade Store