Those who have visited the storied Beverly Hills Hotel will immediately recognize that famous banana leaf. Now the fourth-generation, family-owned wallpaper and textiles company known for that iconic tropical design (Martinique) is receiving new life under entrepreneur and home industry vet Katy Polsby. A close family friend of third-generation CW Stockwell CEO Remy Chatain Jr. (who passed away in 2013), Polsby is now at the helm of the company as CEO.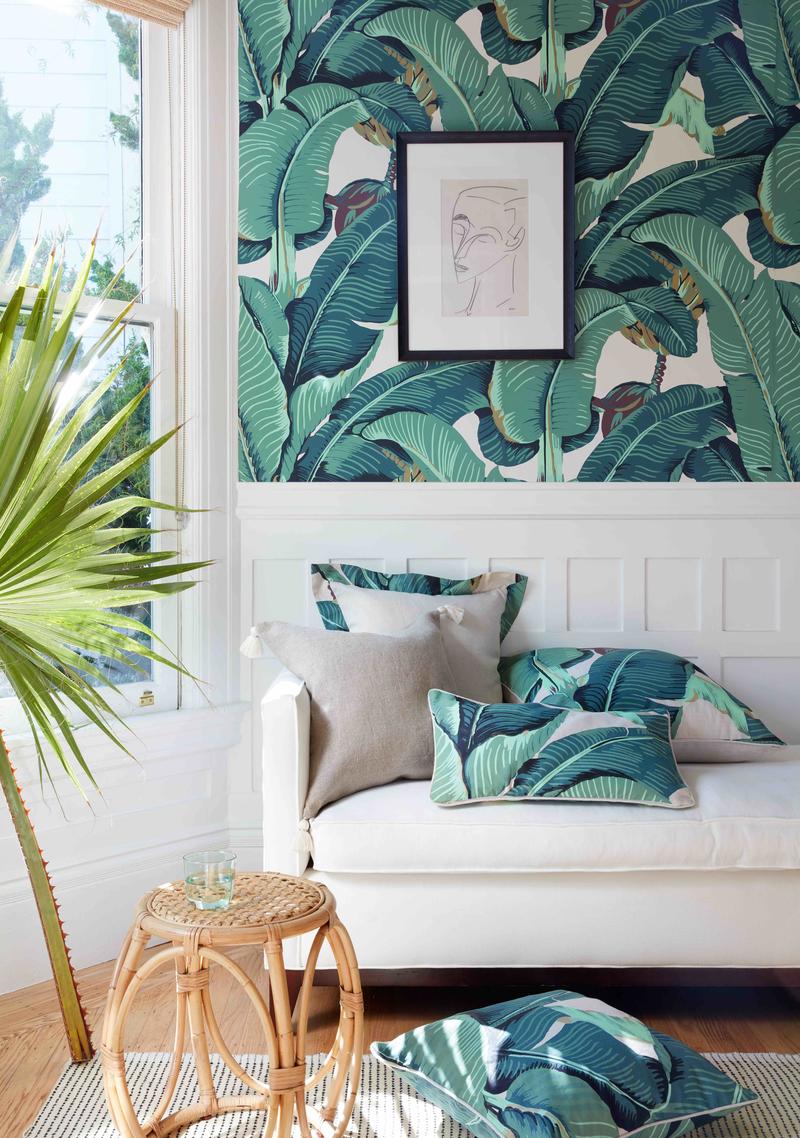 "Knowing Remy, then discovering the richness and breadth of the pattern archives after he passed, I knew I couldn't let the brand fade away," she says.
Polsby brings experience in merchandising and product development strategies for brands including Serena & Lily, Warby Parker and West Elm.
"The spirit of innovation brought by the Chatains will continue to inspire me as we reintroduce and grow this historic brand. I hope to honor the rich, original spirit of the company while still creating an aesthetic that appeals to designers and consumers in 2018. Similarly, I hope to strike the right chord for those seeking a fresh, design-driven collection that can be both elegant and not too serious all at once," she explains.
Founded in 1905 by Clifton W. Stockwell, CW Stockwell is the only manufacturer of the Martinique pattern, which, the company shares, "has been continuously and meticulously hand-printed in Los Angeles since 1941."
Company owners Remy and Lucile Chatain developed the design that year with illustrator Albert Stockdale following a vacation to the South Seas. The trio was, explains the brand, "inspired to create a large-scale tropical pattern with the same look and feel."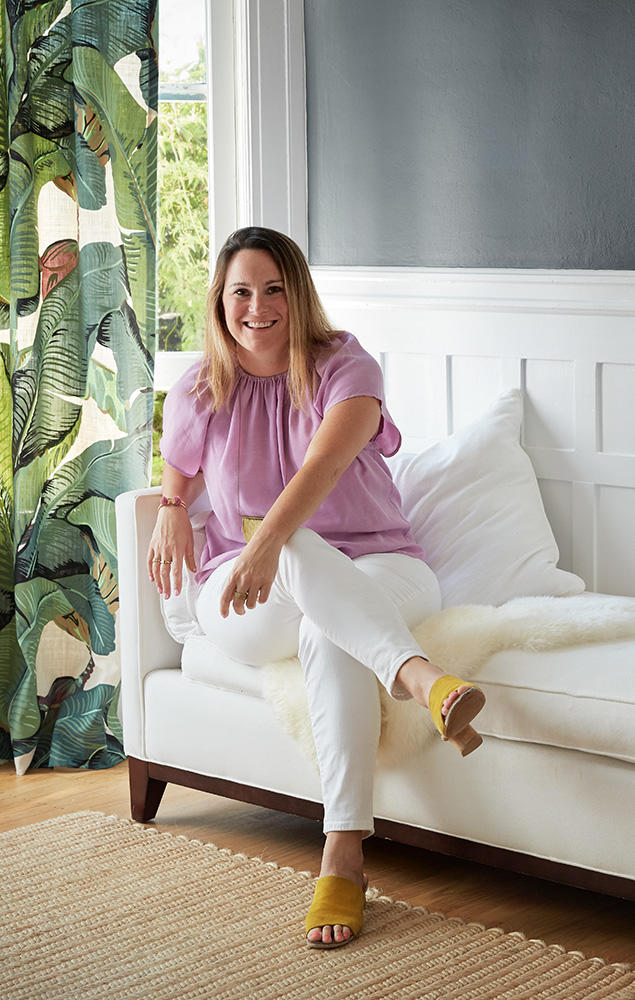 "The mural-style installation concept for the corridors of the Beverly Hills Hotel was developed from an original design idea created by the Chatains once the pattern had been developed. Don Loper, a well-known costume and interior designer in the 1940s, visited the Stockwell offices, where the banana leaf design was installed. It was there that he conceived his brilliant idea for the Beverly Hills Hotel installation, echoing that manner."
CW Stockwell is expected to be re-introduced in January 2019, under its new leadership, with a line of new wallpaper and textile patterns that it says are influenced by the brand's historic 100-year-old pattern archive.