Some good news this week: The U.S. not only approved a coronavirus vaccine, but has already started administering the long-awaited drug, a sign of hope amidst a less-than-normal holiday season. As the industry pushes forward, stay in the know with our weekly roundup of headlines, launches and events, recommended reading, and more.
BUSINESS NEWS
High Point Market Authority has announced that it will postpone its upcoming Spring Market. Originally scheduled for April 17 to 21, the event will now take place June 5 to 9. Following a meeting on December 14, HPMA's board of directors voted unanimously for the June dates. "We are encouraged by the recent headlines about COVID-19 vaccines, but realistic about its impact on a spring timeframe, as the rollout will be slow," said Tom Conley, HPMA's president and CEO, in a statement.
Following High Point's decision, the International Market Centers announced that it would push back the dates for both Las Vegas Markets, reports Furniture Today. Originally scheduled to run in January and July, Las Vegas Market's 2021 dates have been pushed to April 11 to 15 and August 22 to 26, respectively. IMC's 2021 markets in Atlanta for Gift & Home and Apparel will run as scheduled.
As part of ongoing consolidation efforts, Condé Nast is restructuring once again. Today, the media giant announced a sweeping series promotions, naming new global editors who will set the content strategy, vision and tone for its publications across the globe, both in print and digitally. At Architectural Digest, American editor in chief Amy Astley has been elevated to the global role, while Architectural Digest Germany's editor in chief Oliver Jahn was named deputy global editor, reports Business of Fashion. (BOF also noted that the moves cements the trend of the company's American editors overseeing their international counterparts, which began in 2019.) The announcement also elevates American Vogue editor Anna Wintour, who already served as Condé's creative director, to the position of chief content officer for Condé Nast, as well as the global editorial director for Vogue.
Airbnb finally went public last week, bursting out of the gates with a $68 share price before surging 118 percent in the following 24 hours (which roughly translates to an additional $4 billion that the company could have counted as profit). The New York Times reports that Airbnb's first day of trading put its market capitalization at $100.7 billion—more than Expedia Group's and Marriott International's combined. The company's offering raised $3.5 billion, making it the biggest IPO this year.
After 31 years, HomeWorld Business will cease print operations, effective with the release of its December 14 edition. The publication will live on digitally through HomeWorldBusiness.com. The magazine's sister publication, Gourmet Insider, will also conclude its print circulation, retiring completely at the end of 2020. In a letter announcing the decision, HomeWorld Business owed the decision to business challenges brought on by the pandemic as well as an overall shift to digital media.
1stDibs has announced the results of its 2021 Designer Survey, which polled 600 designers on shifting trends and tastes for the coming year. The results indicate that warm colorways and earth tones are on the rise, while jewel tones continue to reign in overall popularity; the 1970s is expected to be a strong influence in the coming year; artisanal furniture continues to rise in popularity. Thirty-one percent of those surveyed voted that contemporary was the preferred design style. Other forecasts include an uptick in outdoor space design and the continued integration of virtual services and e-design.
Giga Cloud Logistics, a digital B2B trading platform for the furniture and home goods market, recently secured $40 million in funding from JD.com, one of China's leading online retailers. The platform was founded in December 2018 and services online and brick-and-mortar manufacturers, suppliers and retailers across the U.S. and European markets. The investment will further advance the service in its existing markets, as well as support technological research and development in the B2B commerce space.
Harvard University will rename a house designed and once occupied by the late modernist builder Philip Johnson. The announcement was made last month, after an anonymous group of architects and artists called for the change in a letter citing Johnson's known white supremacist and Anti-Semitic views and Nazi Party collaboration, along with his attempt to form a fascist political party in the U.S. The building, known as the Philip Johnson Thesis House, will now be referred to only by its street address in Cambridge, Massachusetts. According to ArtNet, two letters were written by the group—one addressed to Harvard, and the other to the Museum of Modern Art, where a gallery and curatorial station are named after Johnson—both urging both institutions to strike his name. While the university responded swiftly, MoMA has not yet responded to the letter.
LAUNCHES, COLLABORATIONS & PARTNERSHIPS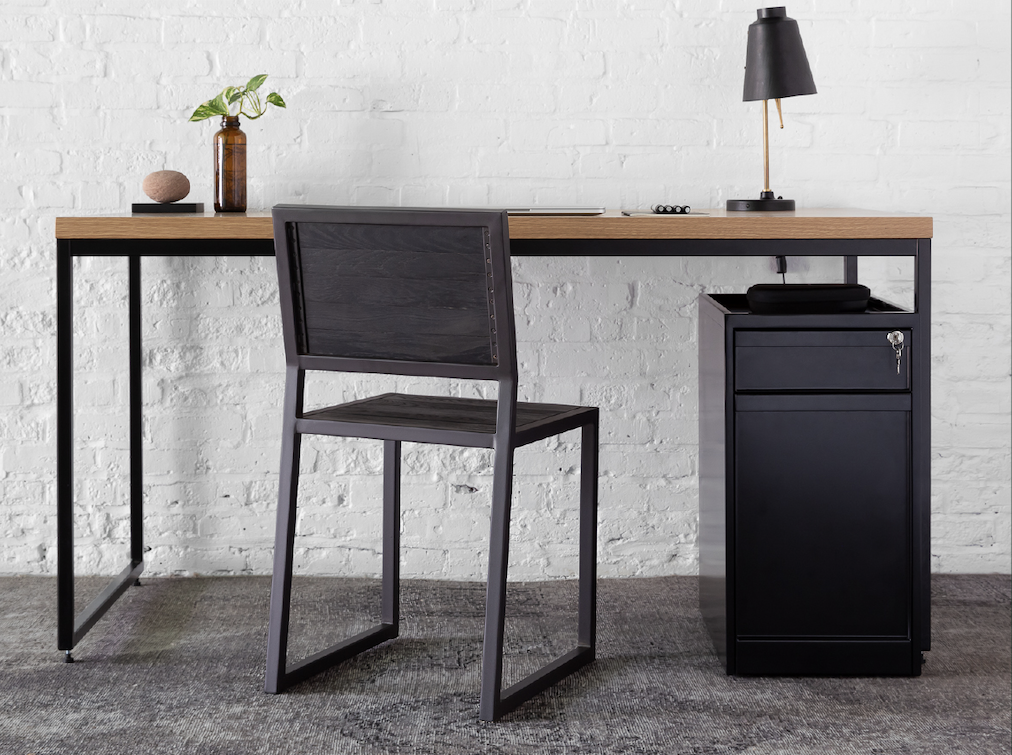 Brooklyn-based furniture manufacturer Uhuru Design has announced the launch of its direct-to-consumer line, Propr, an extension of the company that will focus on producing colorful and affordable at-home office furniture. With prices ranging from $99 to $800, the line currently features two desk designs in a variety of dimensions, with seating, storage and other architectural products to roll out over the course of the coming year.
York Wallcoverings has announced its 2021 color of the year: Blue Jean Jacket. The light blue hue was selected for its cozy and comfortable associations.
Italian design brand Paolo Castelli has collaborated with Artemest to create Objets d'Auteur, a new collection that pays homage to Giorgio Morandi, the Italian painter best known for his still lifes. The collection features lighting, tabletop, wallcoverings and decorative objects that evoke the artist's muted compositions.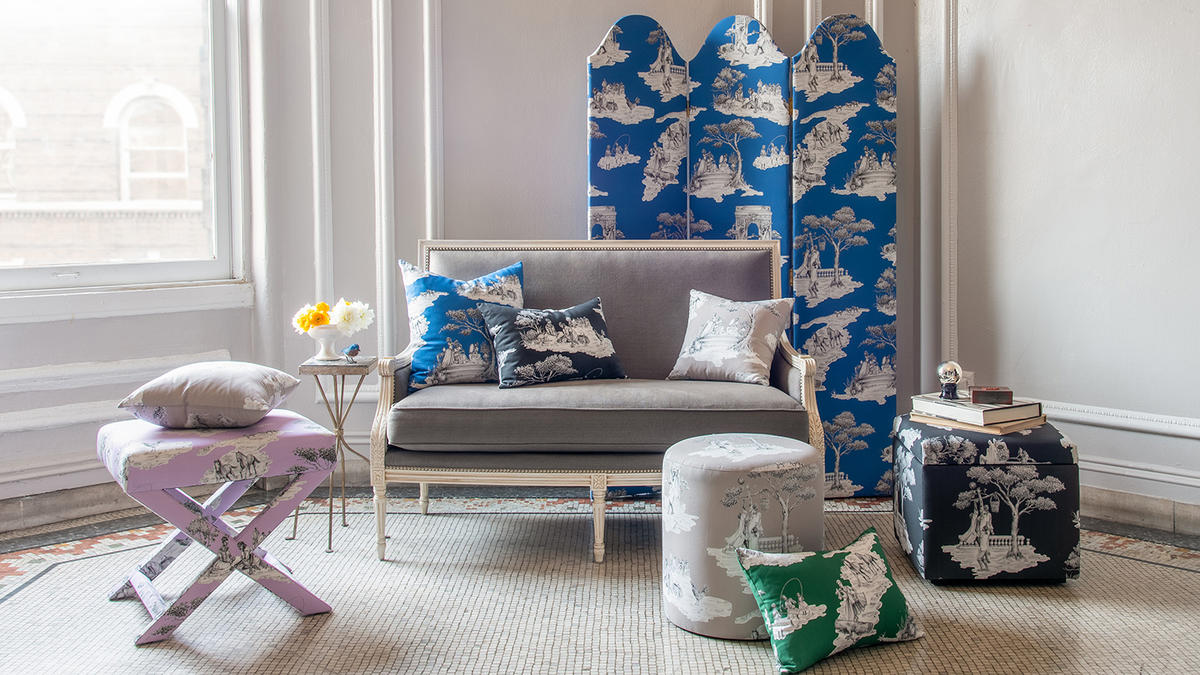 Last week, The Inside announced its latest collection, which features the iconic Harlem Toile de Jouy print by designer Sheila Bridges. The design is now available on furniture for order through the company's website, featuring a debut series of five exclusive colorways.
Artist and Estée Lauder creative director Donald Robertson worked with The Novogratz to release a new wallpaper design, Lips, through Tempaper. Inspired by a wallcovering that Cortney and Robert Novogratz discovered during a West Village renovation, the design features a pattern akin to lipstick marks.
RECOMMENDED READING
In The Wall Street Journal this week, reporter Sarah Karnasiewicz unpacks the world of online auctions—and how during the pandemic, various sites, from LiveAuctioneers to Christie's, have been constant treasure troves for furniture and home decoration. From antique delft tiles to $250 Eames chairs, your next piece might be the winning bid.
What does it take to become the best-managed company in a year of unprecedented economic caprice? Ask Microsoft. This year, the company topped the list of companies compiled by the Claremont Graduate University's Drucker Institute, which evaluates corporations on customer satisfaction, employee engagement and development, innovation, social responsibility and financial strength. Microsoft's winning spot is owed to its increases in research and development spending and its prioritization of corporate culture and social impact. (Amazon won for innovation.) Not to be outdone, Fortune's list of Blue Ribbon companies for 2021 was released yesterday and features the likes of Adobe, Amazon and Alibaba.
The latest quarantine trend might surprise you: bespoke squirrel tables. The New York Times explores how a new subset of hobbyists are outfitting their yards with miniature vignettes where gourmet squirrel spreads and other custom pieces are creating a sense of home for a quirky subset of neighbors.
CUE THE APPLAUSE
Earlier this month, the Institute of Classical Architecture & Art hosted the eighth annual Stanford White Awards in its first-ever digital presentation, recognizing achievement in architecture, interiors, landscape, urbanism, and building craftsmanship throughout New York, New Jersey, and Fairfield County, Connecticut. For interior design, Hendricks Churchill won in the Houses category, while Tammy Connor Interior Design won in the Townhouses and Apartments category.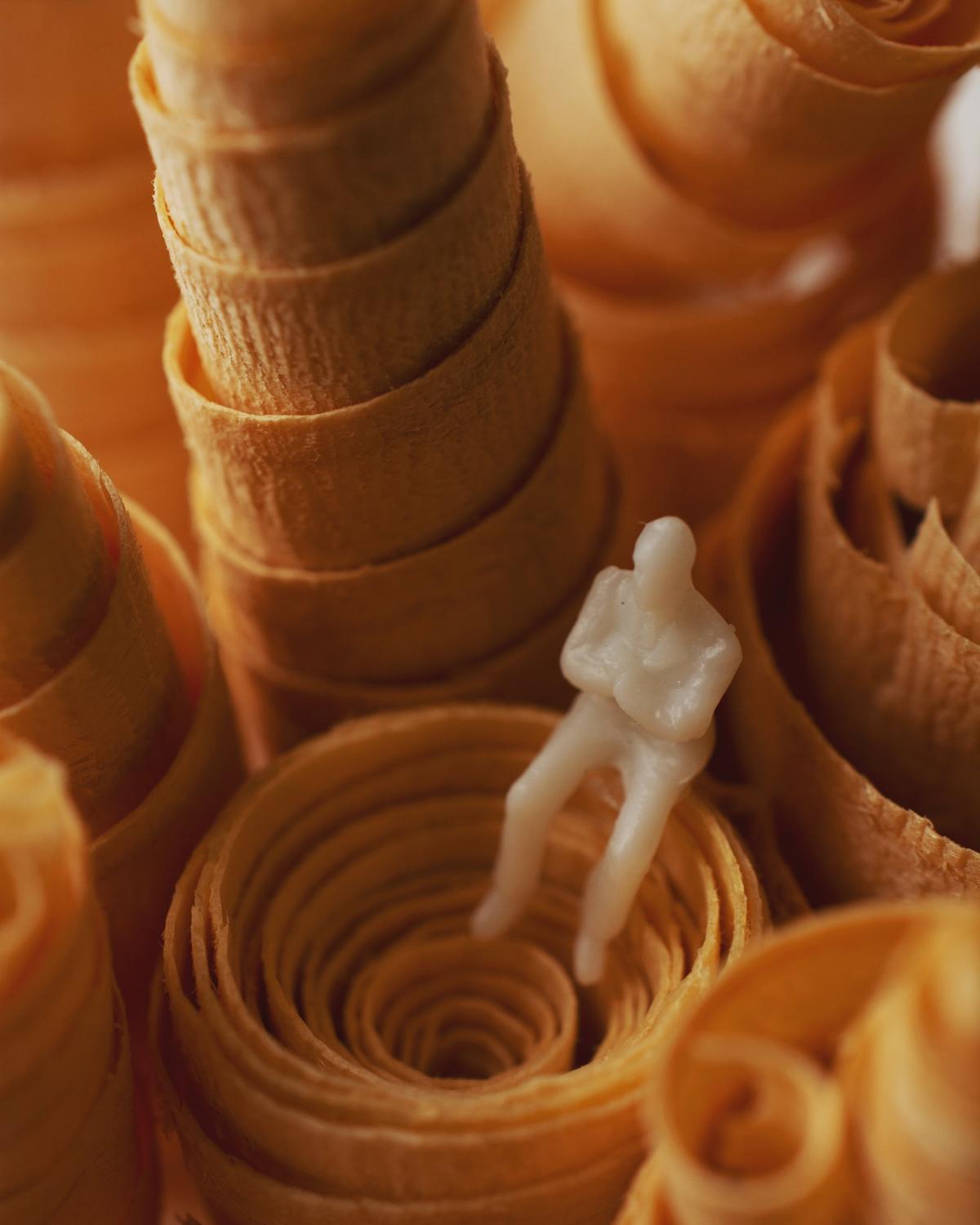 Courtesy of Japan House Los Angeles
Japan House Los Angeles has announced the winners of its Instagram-based contest #TinyArchitect, Architecture Is Everywhere, which called for submissions of small-scale architectural designs fashioned from everyday objects. After reviewing more than 400 entries, Japanese architect Sou Fujimoto named Alexander Cheong as the first place winner for "Alone in the Garden," and Melanie Tran and Sao Ohtake took the second and third place prizes, respectively.
The fifth edition of the Archiproducts Design Awards has named its honorees for 2020, having evaluated more than 750 international submissions. Across 13 design categories ranging from furniture to construction products, the award recognizes products that best represent the culture of contemporary design. To see the full list of winners, click here.
Homepage image: A dining room demonstrates the 1stdibs 2021 Designer Survey trend of "flexible living" | Brittany Ambridge for Bella Mancini Design, courtesy of 1stdibs