As spring flowers bloom, some good news to go with the change in seasons: The CDC reports that about a third of Americans have received at least one vaccine shot, while some economists have a rosy outlook on economic growth in the year ahead. Stay in the know with our weekly roundup of headlines, launches and events, recommended reading, and more.
Business News
A criminal trial is underway in France as former senior leaders at Ikea answer to charges of an alleged "system of espionage" orchestrated from 2009 to 2012, The New York Times reports. The victims claim that Ikea France managers used surveillance to target union leaders, along with conducting criminal and background checks on unsuspecting employees, job candidates and even customers seeking large refunds. Much of this work was allegedly outsourced to a former French military operative based in Africa, who in some instances employed contacts to don disguises or false identities to collect information. The story first surfaced with an email leak in 2012 and may find resolution on June 15, with a scheduled verdict reading from a panel of judges.
While everyone's eyes were on the Suez Canal, another logjam has been unfolding on the other side of the world. The Wall Street Journal reports that import activity in the ports of Los Angeles and Long Beach, California, has shot up in 2021, with a 49 percent increase in containers imported and a 31 percent increase in container-ship arrivals compared to last year. Though efficient at sea, the ships are time-consuming to park and unpack, and they'll now remain anchored offshore for more than a week before entering the port. On average, 30 ships have sat anchored daily this year—in a typical year, that number is zero to one. The situation throws a wrench in the global supply chain while driving up the price of shipping. The port plans to clear the backlog by vaccinating workers and maximizing efficiencies. If not addressed now, the bottleneck could remain through the peak import season in early August.
In other global logistics news, Egypt wants to keep the ship that blocked the Suez Canal until it is compensated for freeing the vessel and for the transit fees the country lost due to the traffic jam. According to The Wall Street Journal, it's unclear what the exact amount might be, but Osama Rabie, chairman of the Suez Canal Authority, said last week that Egypt would demand $1 billion.
Home services platform HomeX announced this week the completion of a $90 million capital raise driven by investment firm New Mountain Capital. Founded in 2017, the company seeks to streamline home maintenance and repair by connecting homeowners to both in-person and virtual services, while helping contractors manage business through additional software tools.
Bed Bath & Beyond has released findings from its "Home, Happier" survey, which explored well-being in relation to the home. The report, part of a brand campaign, found that people view their home as central to their overall happiness, with 84 percent of Americans relaying that they feel happier in general when they're happy with their home, and 78 percent saying they feel happier at home than anywhere else. Additionally, 71 percent of Americans agreed that decor adjustments can make a big difference in their mood, and 70 percent stated that their home is more important now than ever—with 83 percent saying they view their home as a sanctuary.
Launches, Collaborations & Partnerships
British interiors brand OKA has teamed up with actress Erin Doherty, who portrayed Princess Anne on the Netflix series The Crown, for a campaign centered on the redesign of Doherty's home. Titled "Perfectly at Home," the project puts a playful, comfortable spin on traditional English interiors.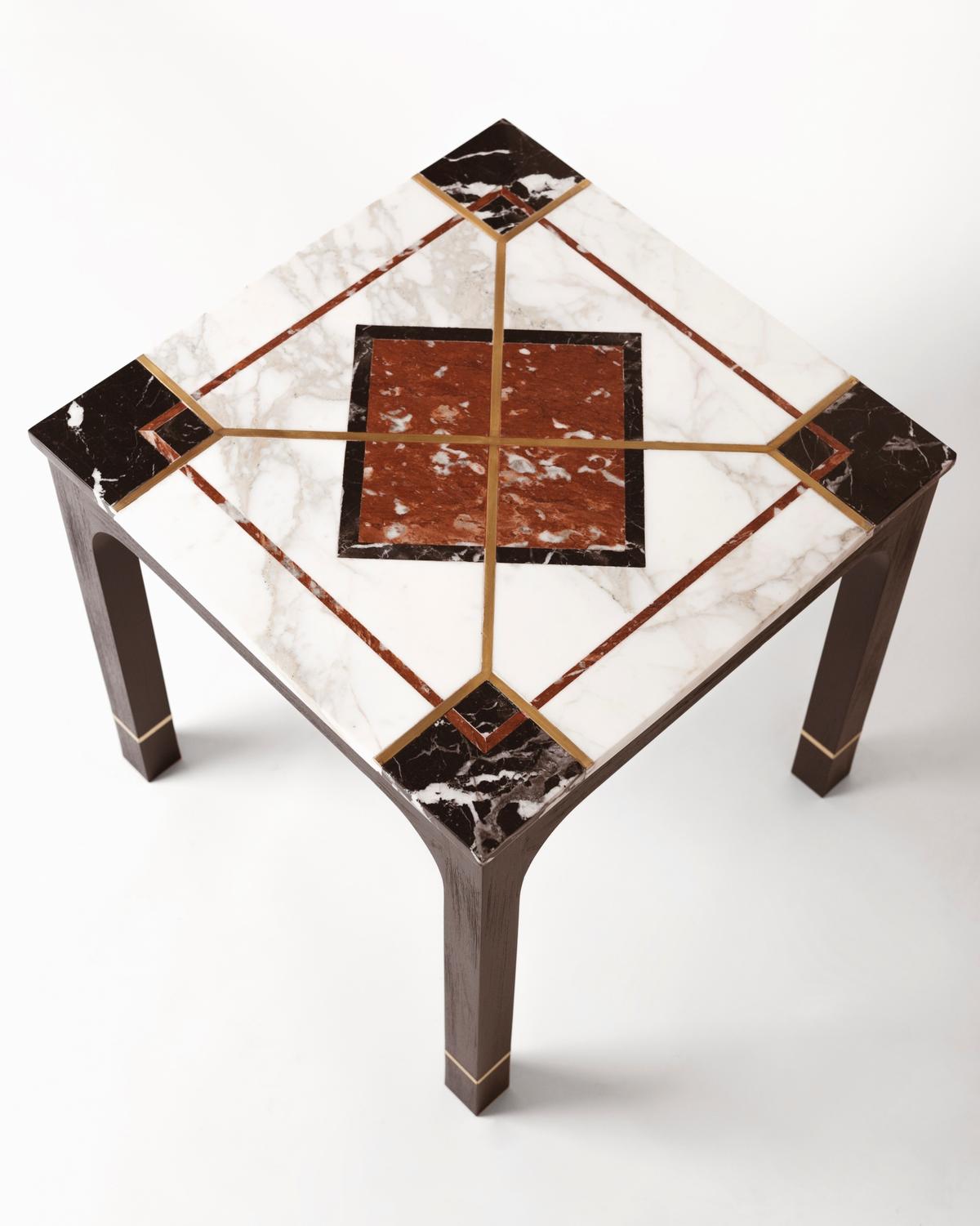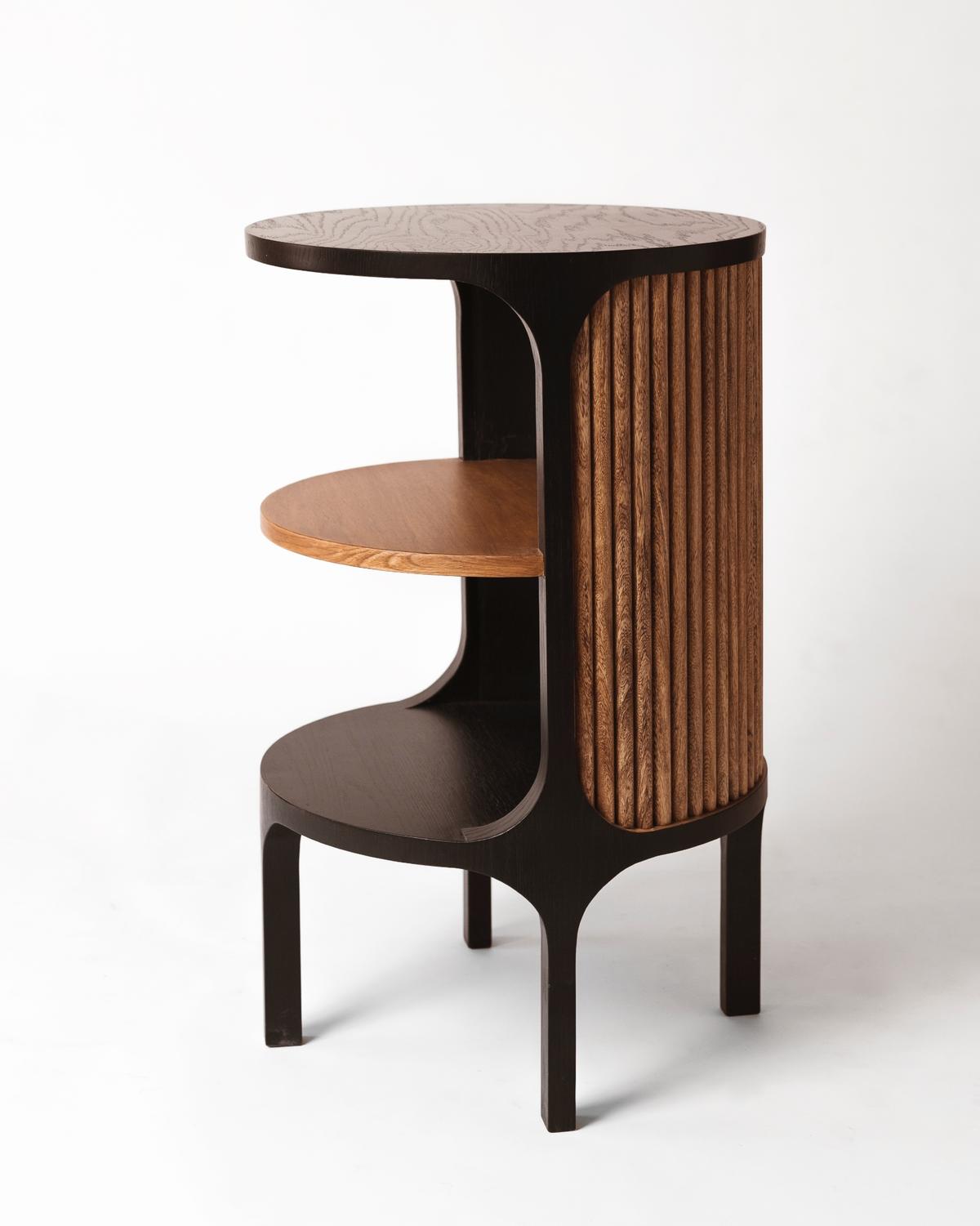 Mexico City–based design studio Loyzaga commissioned New York artist Tug Rice for the launch of its art deco–inspired collection of furniture, case goods and decor items, available through 1stDibs. Titled Vie d'Or, the line will combine American design elements with Mexican art and craftsmanship for a series of handmade, customizable side tables, lamps and room accessories.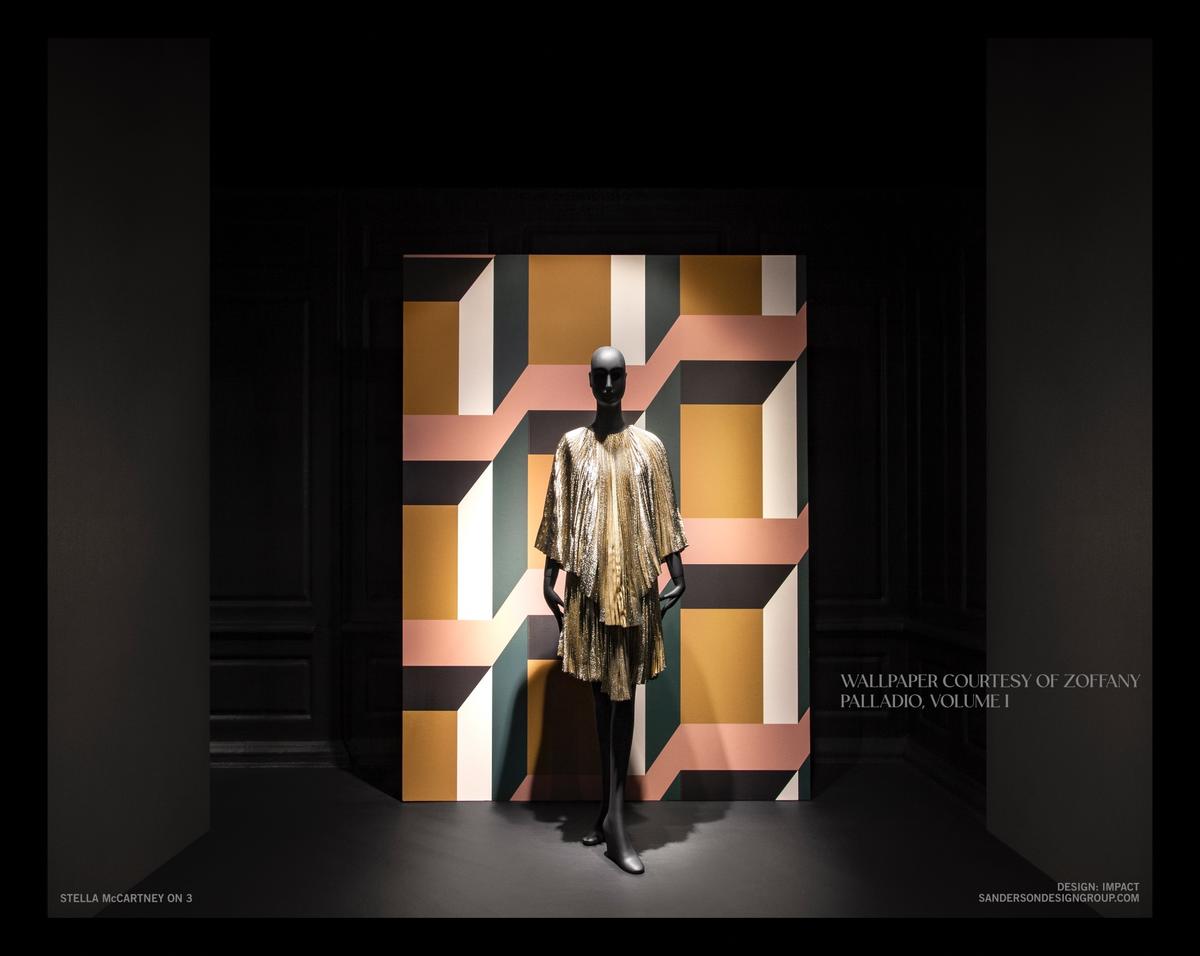 Fabric and wallcoverings brand Zoffany is partnering with Saks Fifth Avenue for a display in the center six windows of the luxury retailer's New York flagship store. The installation will feature Zoffany's Palladio wallpaper collection as a backdrop, highlighting archival patterns originating from postwar England in the 1950s and '60s while showcasing looks from brands such as Libertine, Gucci and Erdem in the forefront.
NYC-based lighting company Roll & Hill has launched its first furniture line, made possible by the recent purchase of a wood furniture factory in Grand Rapids, Michigan. The launch collection features eight pieces—including tables, chairs, dressers and stools—designed by Karl Zahn, Jason Miller and Campagna, with new pieces to be rolled out in the coming year.
Fresh off an appearance at Stockholm Design Week, Tom Dixon's hologram made an encore. Via a green screen in his London headquarters, the designer hosted "24 Hours in Milan" on April 13, a virtual event celebrating 60 years since the first Salone del Mobile, which itself has been rescheduled to September 2021.
Calendar Updates
Atlanta- and New York–based architecture and planning firm Historical Concepts is celebrating its newly published book, Visions of Home: Timeless Design, Modern Sensibility, by selling 100 drawings from its daily sketch practice through online fine design marketplace InCollect. The sale goes live April 15, and all proceeds will benefit the Georgia Trust for Historic Preservation.
New York–based nonprofit Housing Works has announced that its annual Design on a Dime benefit will take place May 20 to 22, with this year's events held both online and in-store at the Housing Works Bookstore, Soho Thrift Shop, and Gramercy Thrift Shop. Actor and activist Patricia Arquette will serve as the honorary chair of the event, which will feature home decor, art and furnishings from a variety of brands and designers, including Beth Diana Smith, Ken Fulk and Peti Lau.
This year's New York School of Interior Design Gala will take place virtually on April 27. Hosted by designer Alexa Hampton, the event will celebrate the accomplishments of three designers—honoring Alex Papachristidis with the Albert Hadley Lifetime Achievement Award, Corey Damen Jenkins with the Larry Kravet Design Industry Leadership Award, and alumna Nina Farmer with the Rising Star Award. Proceeds from the evening will support NYSID's general scholarship fund along with its newly established Diversity Scholarship Fund.
Showhouses
Hudson One Media, publisher of Galerie, has announced the upcoming opening of the Galerie House of Art and Design in Sag Harbor, New York. The magazine's editorial team selected a roster of designers, including design chair Nicole Fuller, along with a cohort of blue-chip galleries to curate the spaces within the 12,500-square-foot shingle-style estate.
Showroom Representation
French flooring and sports surface manufacturer Tarkett has announced a distribution partnership with Ohio Valley Flooring. Serving markets in Ohio, Indiana, Kentucky, Pennsylvania and West Virginia, the company will now carry inventory of Tarkett LVT, vinyl sheet, rubber tile and wall base accessories.
Oregon gallery Day in the Life will now represent Fisher Weisman in the design firm's first move into the Portland market.
John Rosselli & Associates' New York showroom welcomes textile designer Susan Deliss, whose fabrics and intricate wovens are available in New York, New Jersey, Connecticut and Pennsylvania.
Recommended Reading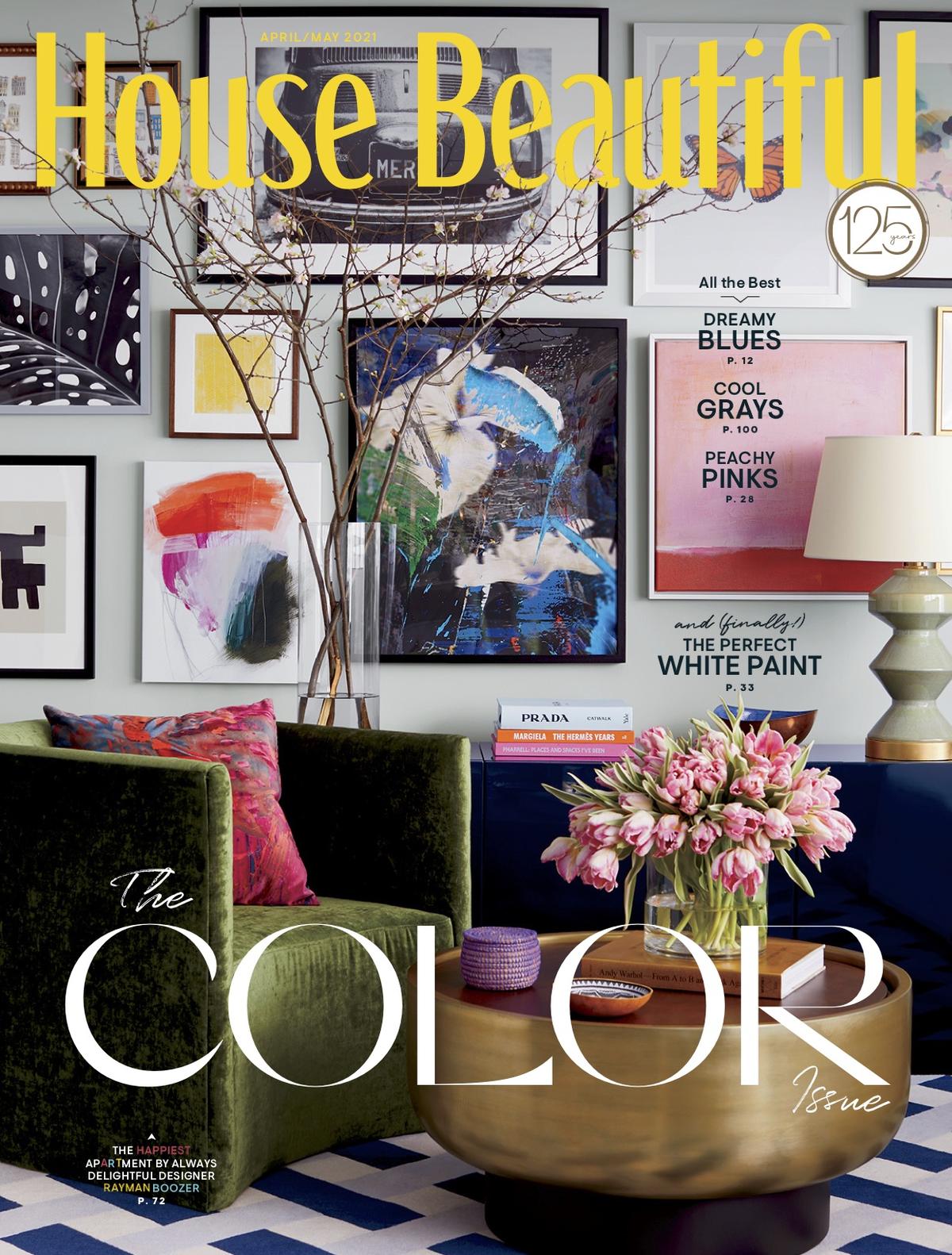 Courtesy of House Beautiful
For a first-time collector, the art world may seem to be a daunting place, reserved for the ultrachic and uber-wealthy. In Business of Home's latest column for House Beautiful, BOH editor in chief Kaitlin Petersen sheds some light on collecting art for your home—where to buy it, who should advise on it, and how to tell if it's a good investment. The series also dives into the art-buying experience, exploring different platforms for sourcing it and outlining strategies for procuring pieces that move you and complement your space.
You can pick your town, your neighborhood, your house and everything that goes in it, but you can't pick your neighbors—most of the time. The Wall Street Journal reports a growing trend among the baby boom generation's wealthier members, in which entire friend groups transplant their families to properties in the same housing developments. Many are relocating to states with lower taxes, beautiful scenery and nearby amenities (like a beach or golf course) in search of good company and greener pastures for their golden years.
Few businesses can say they have as dedicated a workforce as Every Thing Goes, the Staten Island vintage furniture store run by New York's oldest commune, Ganas. First opened in 1983, the shop boasts a curated collection of items purchased by homeowners, Brooklyn resellers, and television and movie producers alike, according to Curbed. Despite the high demand, the 65-person commune runs a tight ship—built on the principles of "truth-telling and recycling," they're averse to bargaining and sworn to sustainability, and best of all, they'll pick up your unwanted furniture for free.
Call For Entries
Creative consultancy agency MM Company is now accepting applications for the annual MM Awards, which honor international design creatives in fashion, product and interior design. Submissions are open to three contestant categories, including students and creatives between 18 and 25 years old; professionals, freelancers and other creators between 26 and 35 years old; and companies, studios and organizations founded within the last eight years, with no age limit for the founding individuals. Registration will be open until April 30. To apply, click here.
Cue The Applause
The 2021 Red Dot Award for Product Design has been given to the MoBar from Swedish manufacturer Dometic. The outdoor mobile bar series is composed of stainless steel refrigerated pieces.
In Memoriam
Carol Prisant, former editor of The World of Interiors, has passed away at the age of 83. Prisant served on the editorial team of the reputable design magazine for 30 years, earning her first position with the publication after sending a letter to founding editor Min Hogg in 1989 on the heels of a first career as an antique dealer, according to The New York Times. Along with eventually serving as the title's New York editor, Prisant authored four nonfiction books and one novel, and left an indelible impression on her peers and the industry at large.
Designer Frédéric Méchiche passed away this week due to COVID-related health complications. Algerian-born and based in Paris for most of his life, Méchiche used striking design elements to enforce the individual narrative of each project, transforming homes in France, New York, London and beyond.
Homepage image: The home of actress Erin Doherty, redesigned by OKA interiors | Courtesy of Ben Anders