Everything old is new again. It's an adage as easily applied to design as to TV shows, so it should come as no surprise that HGTV is bringing back its wildly popular Design Star competition, the most successful and highest-rated franchise in the network's history.
Premiering on Wednesday, February 24, the six-episode series will pit eight designers, renovators and social media gurus against one another for the chance to win $50,000 and their own HGTV show. The reboot takes many cues from its predecessor—designers have just two to three days to complete the challenges, and a contestant will be eliminated each episode—but it differs in a lot of ways.
For starters, Design Star: Next Gen was filmed entirely at an isolated "design hub" built for the show in Southern California—a nod to the realities of COVID-19. (In the OG show, designers bopped around working their magic at different sets. The seventh season, for example, took the cast across Los Angeles, including to Kris Jenner's new offices, Union Station and a new condo building.)
Challenges will also look a little different. In the original series, each episode revolved around a fairly typical space, like a living room or kitchen, that the designers had to make over. That element is certainly still at play, but when competitor Eli Hariton expressed his concern about being on a decor-centric show ("I felt like if I went on a decorating-focused show, I'd embarrass myself," he told Business of Home), the producers assured him that it will be "nothing like the old show" and that his work, namely designing and building custom furniture, "is aligned with the new direction."
What that means remains to be seen, but the trailer hints at a few challenges, including creating a DIY video for TikTok and designing homes in unexpected spaces like the inside of an airplane or city bus. One thing is certain: The show could radically change the career trajectory of the winning designer.
Over the course of eight seasons, the original HGTV Design Star saw a total of 87 designers compete (six of whom also appeared on the All Stars season). The show launched careers of well-known names like David Bromstad (season 1), Emily Henderson (season 5), Danielle Colding (season 7), and Tiffany Brooks (season 8).
All have racked up accolades and grown their businesses in very different ways: Bromstad is the HGTV darling, hosting the show Color Splash from 2007 to 2012 and My Lottery Dream Home since 2015. He was a mentor on the last three seasons of Design Star, he works with brands like Miele and Mythic Paint, and he has a line of furniture through Grandin Road. Henderson harnessed the power of social media to grow her blog into a national brand beloved by home renovators and now has nearly 1 million Instagram followers and 50,000 YouTube subscribers. She has become a New York Times bestselling author and has been a Target Home Style Expert since 2014. Colding and Brooks have both been recognized by the industry's top shelter magazines for their residential work: Last year, Colding was named to Elle Decor's A-List, while Brooks, who counts LeBron James among her clients, debuted on the 2021 AD100.
The rest of the winners—Kim Myles, Antonio Ballatore, Meg Caswell and Leslie Ezelle—all continued to have successful design careers. (Ballatore was the only one to stray from interiors: He now designs custom animal enclosures and hosts Animal Planet's Animal Cribs.)
As for the other contestants, many own their own design studios and several have gone on to work on other reality shows. While merely appearing on the show does not seem to have profoundly altered the trajectory of their careers, much has changed in the design world since the last episode of Design Star aired in July 2013. One big shift: Instagram did not even exist for the first five seasons of the show, and even in the later seasons it was still far from the brand-building tool it is for designers today. If viewers liked a contestant, there was no way to "follow" them unless they looked up their website (often just a landing page) or blog (if a designer was digitally savvy enough to have one).
Today, it's pretty much a given that the show will, at the very least, have a noticeable impact on contestants' social media followings. But all of the designers are hoping it will do more than that. We caught up with Design Star: Next Gen's eight contestants to find out who they are and why they joined the show.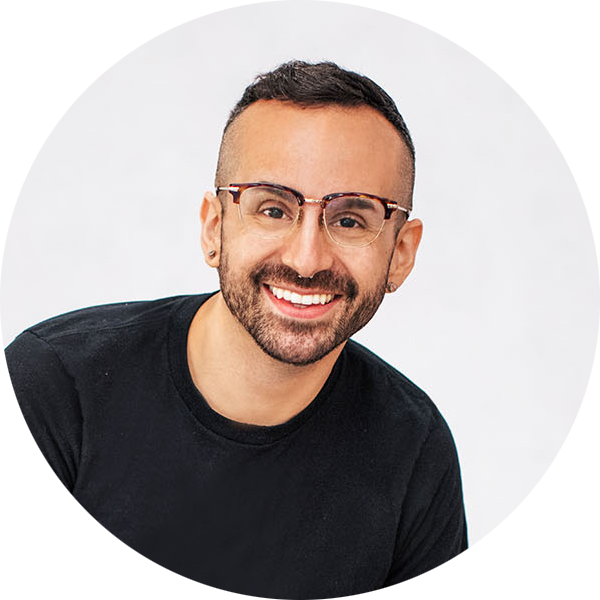 Anthony "Tony" Allgeier
Pittsburgh
Anthony Allgeier entered the industry in 2010 after graduating from La Roche University with a degree in interior design. In addition to interiors, his work covers graphics and upholstery fabrication, and he performs as a professional drag queen under the name Alora Chateaux.
"To me, everything is under the heading of design," the 33-year-old told BOH. "I don't limit my creations in any way. Alora gives me the ability to combine color, sewing, textures, creations, graphics and performance all in one package. Drag is such an immersive experience, giving me a platform to express myself anyway I want and bring joy to my queer community."
He hopes the show will grow every facet of his business—multimedia designer, seamstress and performer—and considers it a "once-in-a-lifetime chance."
"Like any good hustler, I never say no to an opportunity," he says.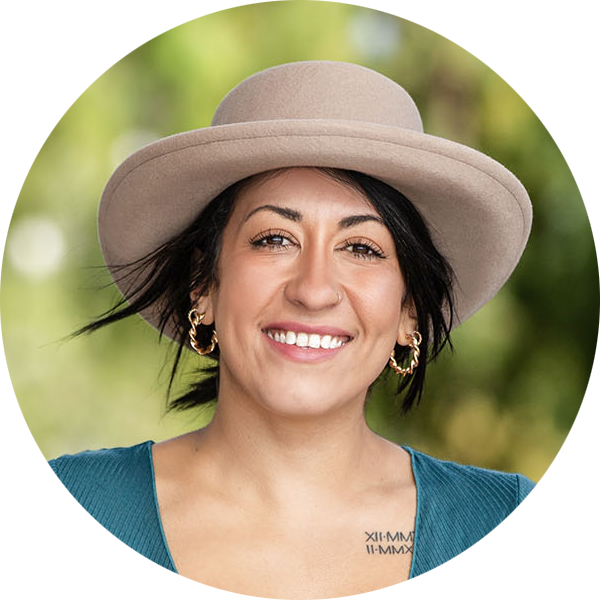 Arianna Danielson
Colorado Springs, Colorado
At 28, Arianna Danielson may be the youngest of the contestants, but she comes to the show with one of the largest followings. Danielson launched her design career just two years ago, after her home renovation projects and eclectic boho style gained traction on Instagram—the photographer, blogger, and mom of two currently has more than 95,000 followers.
That's not to say she wasn't nervous. "Being the only designer in my 20s, up against really seasoned designers who have been in the industry for longer than I've even been alive, was super intimidating," she says.
But she tried to look at her age as a plus: "There's something to be said for being young and fresh and new to something, and that's really what I wanted to bring to the table. Win or lose, this showed me that I have what it takes, and that people are watching what I'm doing."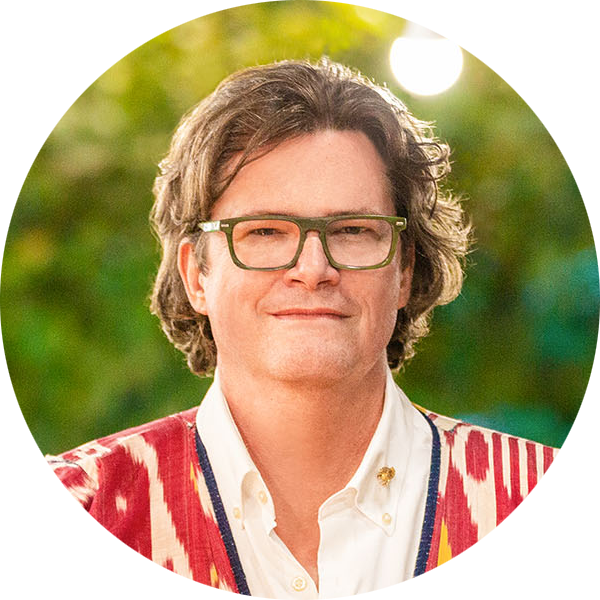 Chris Goddard
Springdale, Arkansas
A 30-year industry veteran, Chris Goddard has been around the block. "I have been asked why in the world an established designer would do this show, and my answer is: Why not!" says Goddard. "I viewed it as a chance to push myself out of my comfort zone and reconnect with the reason I became a designer."
And outside his comfort zone he went. The first day on set, the designer recalls thinking, "I'm in way over my head!"
"The first challenge was very intense," he said. "The timeline, the budget, and the fact that I had to complete the challenge by myself with one trade assistant were all insane. I'm accustomed to allowing six to eight months to design, build and furnish a space this size, and with limited time and resources, [I thought], 'There's no way I can get this done without embarrassing myself in front of the world.' Once the clock started, my primal survival and competitive instincts kicked in, and I was back to being a 20-year-old diving headfirst into the process. It all came back to me, and I was shocked at what I could actually accomplish. Now, I'm a bit afraid that when my clients see my designs on the show, they'll expect the same speedy results."
While winning would obviously be nice, Goddard says that the experience alone was more than he could have hoped for. "It reignited my passion for the design process," he says, "and I'm more excited about the creative process than I have been in years."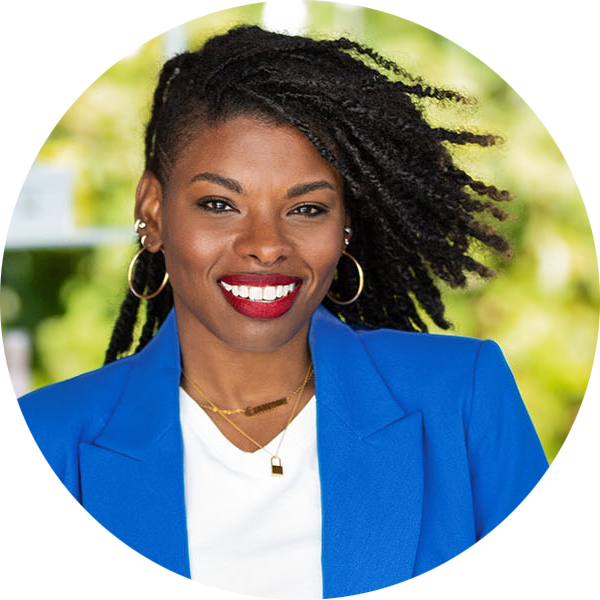 Carmeon Hamilton
Memphis, Tennessee
Carmeon Hamilton is arguably the biggest name on the show. She has the largest Instagram following (107,000 and counting), Architectural Digest recently dubbed her a rising star, and Apartment Therapy named her a 2021 Changemaker. While she is "honored by every single one" of the distinctions she has received, she admits that they also come with "feelings of disappointment."
"Almost every accolade I've gotten came after the murder of George Floyd [in May 2020] and society's 'awakening' to the disparaging treatment of Black people in this country," she explains. "I was a designer, blogger and content creator for 14 years before being recognized by any notable press or organization. I didn't do anything differently to be recognized last year, but I believe it was the first time organizations truly took a look at the messaging they had been putting out into the world for decades and finally realized what and who was missing."
And while having her own show "is the ultimate goal," she also hopes that her participation in Design Star furthers the progress the industry is making in recognizing and bolstering Black voices.
"If nothing else comes from this experience, I want to be a part of increasing the visibility of Black people in home and design," says Hamilton. "It doesn't get any bigger than a platform like HGTV, so I hope that this experience opens the door a bit wider for more incredibly talented people that look like me to be seen."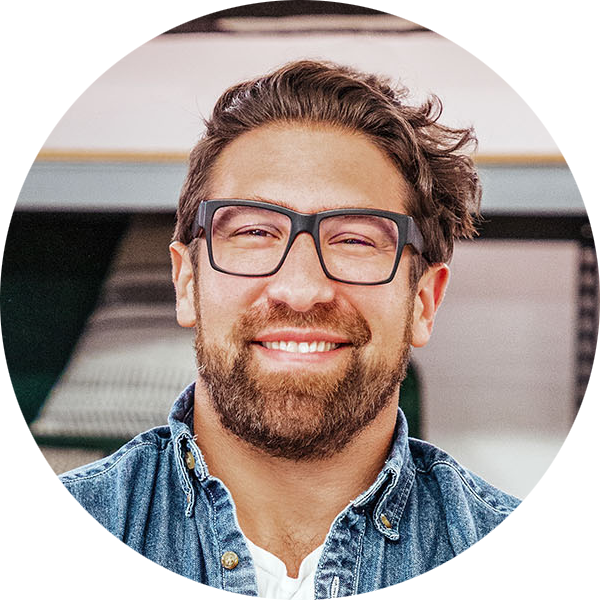 Eli Hariton
Denver
When Eli Hariton first moved to Colorado, his goal was to open his own restaurant. He had worked in the industry in New York City, first designing menus, websites and even a few coffee mugs, which led to custom furniture and graphics. But after a year in a Denver restaurant, he realized that he was more passionate about the design than the operational side and decided to change course.
"I ended up unemployed for seven months, but made the most of it by learning design documentation, various interior design programs, and all the lingo needed to effectively communicate with other interior designers," says Hariton.
It paid off: He landed a gig with a commercial design firm. "I've spent the bulk of my life pursuing my dreams of being a designer, taking a variety of design- and non-design-centered pit stops in order to get there," he says. "I only formally broke into interior design four years ago, so to now be cast in an HGTV show focused on interior design, I really feel validation for all of the work I've put in over the years to bring my design career to life."
He says that the work he does on the show is exactly what he wants to be doing more of, and he hopes the exposure brings new clients and partners.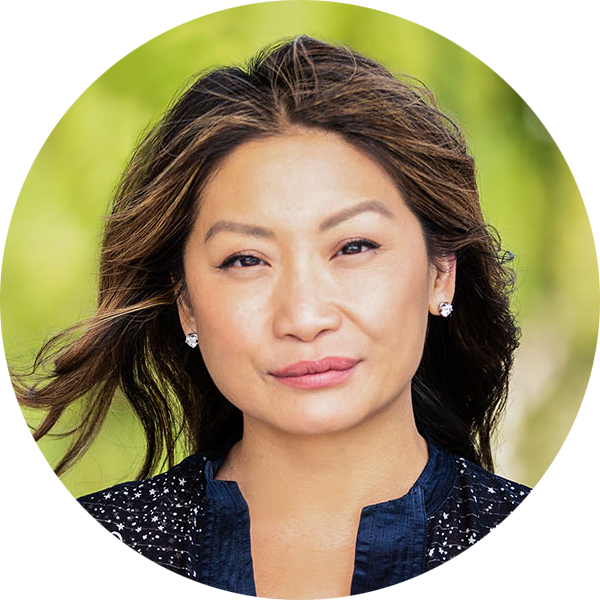 Peti Lau
Los Angeles
Peti Lau, who began her career in Thailand in 2005, has done three projects for the electronic duo The Chainsmokers, one of which was featured in The Wall Street Journal in 2018. The exposure greatly elevated her profile, and in many ways transformed her career, garnering coverage in publications around the world. "That was a lot of fun and blew me away with the response," she says.
Lau calls her signature style "AristoFreak"—she describes it as "redefined boldness, elevating romance and bohème with a taste for eclectic and cheeky. It's that mix of cultures, colors and styles that tell a story"—and she is excited to share that design philosophy with a wider audience through the show.
"I hope that I can show by doing, and inspire others out there," says the 40-year-old designer. "Design is about how you live your life. I feel it's having the courage to really step outside the fear, so that one can live up to their fullest potential. Living beautifully, it creates the confidence within yourself so that all other aspects of your life can flourish. That's what being an AristoFreak is all about."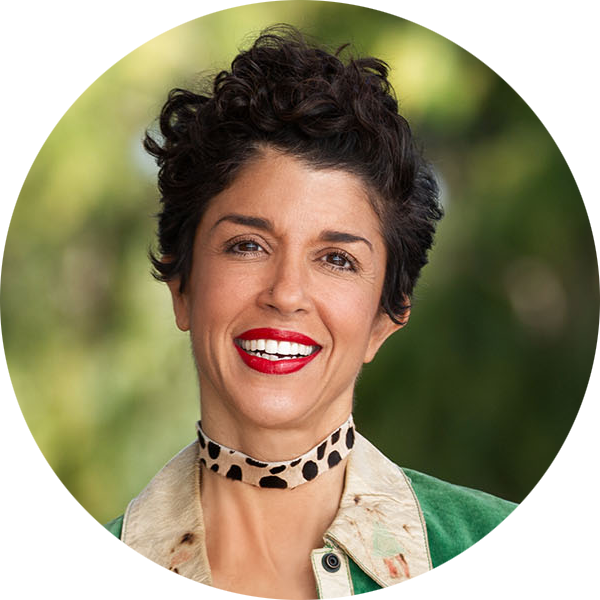 MARISA molinaro
Los Angeles
Marisa Molinaro's design career began 20 years ago, but she has never had a one-track mentality. Her varied professional background includes work as a public school teacher, fashion model, restaurateur, competitive musician and youth mentor—experiences that have given her an "in-depth understanding of the role cultural influences play in shaping an aesthetic."
As a designer, Molinaro has created concept shops and brought to life the Chicago restaurant Carnivale. The building was a 30,000-square-foot fish market, and she transformed it into a "a kaleidoscope of colorful whimsy, something similar to what you would see and experience at Mardi Gras in Brazil."
And she intends to bring that playful approach to the show. "I hope the public realizes that I like to have fun with design. To me, there is no right or wrong," she says. "Color and vibrancy is who I am. Sometimes it works, and sometimes it doesn't. In life, you just have to roll with the punches."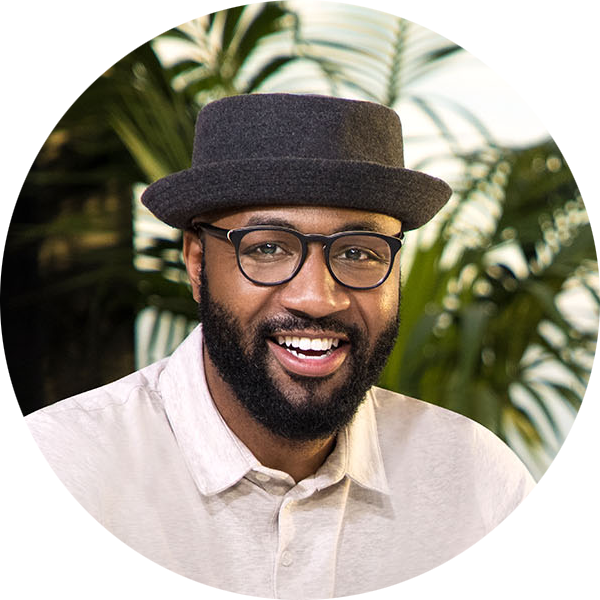 Justin Q. Williams
Atlanta
For Justin Q. Williams, the second time was the charm: He auditioned for the original Design Star years ago, but didn't make the cut.
"It was a show for go-getters, people who were running after their dreams, and I thought that was the biggest leap of faith that anyone could ever take," he says, adding that being cast this time around "validates every goal I've gone after as a designer and the decisions I've made along the way."
Williams has been working as a professional designer since graduating college in 2009, but has known design was the only job he wanted since he was 12, when he drew floor plans for his family's new home. At 13, he worked with a contractor to implement the designs he created, and he has never looked back.
As for what he wants to show people through the series, he says: "I hope the public learns about my passion for design and the work ethic that I bring to any project that I have."
Design Star: Next Gen premieres on Discovery+ with a 90-minute episode on Wednesday, February 24. The episode will also air that night on HGTV at 9 p.m. EST.
Homepage image: Design Star: Next Gen host Allison Holker Boss (center), with (from left) Chris Goddard, Marisa Molinaro, Anthony "Tony" Allgeier, Carmeon Hamilton, Peti Lau, Arianna Danielson, Eli Hariton and Justin Q. Williams
All photos courtesy of HGTV.