Tech meets trend in this year's HGTV Smart Home 2018, which will soon be unveiled in Palmetto Bluff, South Carolina. Starting today, you can enter to win the home, $100,000 and a 2018 GLC 350e 4MATIC Hybrid at HGTV.com. The designer behind the residence is Tiffany Brooks, an HGTV host who began her career in high-end residential property management and staging. The Chicago-based designer discusses with EAL her inspirations—and how to make it big on the small screen.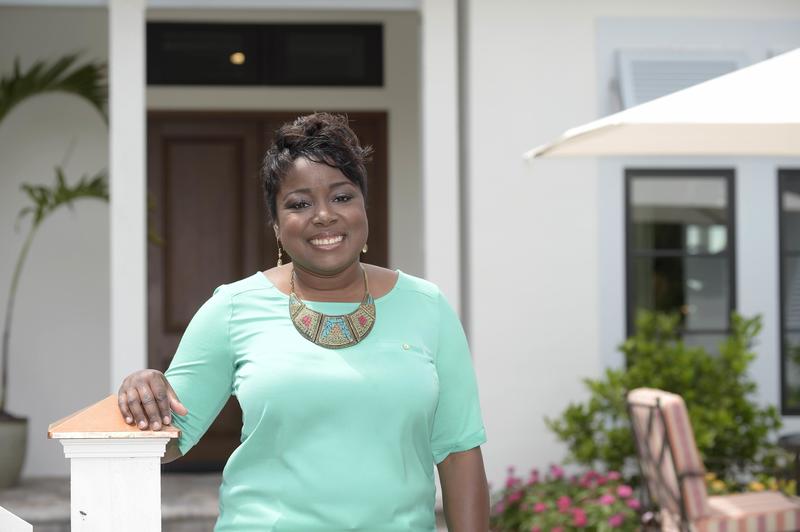 Share some of your favorite features that you implemented in this year's Smart Home.
As far is the technology goes, I wanted to create a mix between actual tech and function. Some of my favorite features of this include the shoe carousel in the master bedroom closet, the coffee lift in the master bathroom, and the laundry chute that travels between the laundry room and the master bedroom closet. All in all, that whole master bedroom area is totally tricked out!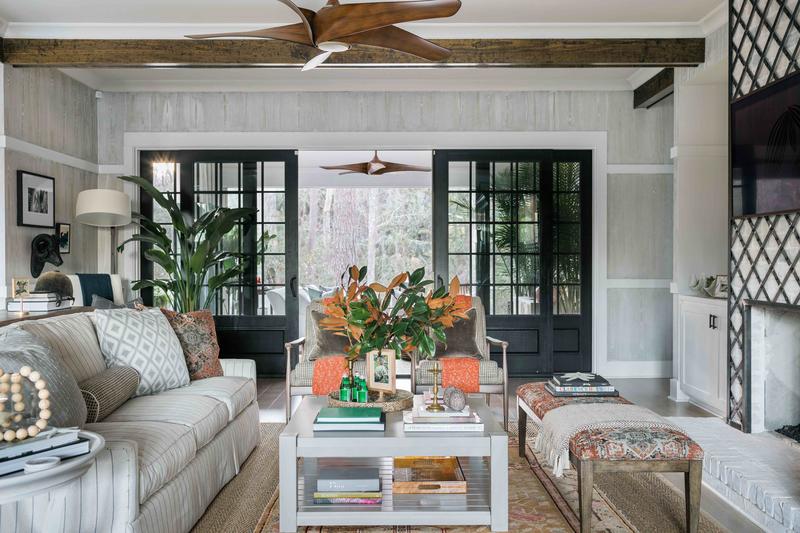 As far as the design features of the home, hands down, my favorite element in the house is that custom metal piece over the fireplace. I was inspired by a pair fishnet stockings, and after I saw that outfit, my mind took off from there. I really believe we created something beautiful and interesting to make that fireplace stand out.
The entire dining room is also a favorite, because it's so different and yet so relaxing at the same time. For example ... for the dining room, people aren't used to seeing an ottoman at the head of the table instead of the standard two chairs. I think it really adds something unexpected to such a cookie-cutter space.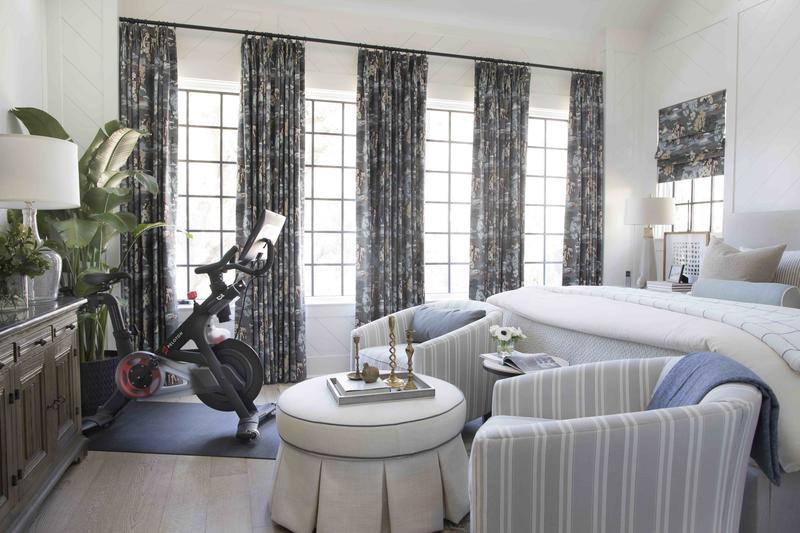 What were your design challenges?
A welcome challenge that I faced was how to make that separate virtual reality game room actually work in the loft space. The answer actually came from a question: "How can I add more storage in that loft?" Whatever I added, I needed to make sure the small square footage was hardworking. I was able to introduce a trick storage/bookshelf system that doubles as a bifold door, and behind that bifold door is a game room! It's totally perfect for families with preteens and teens that may win this home.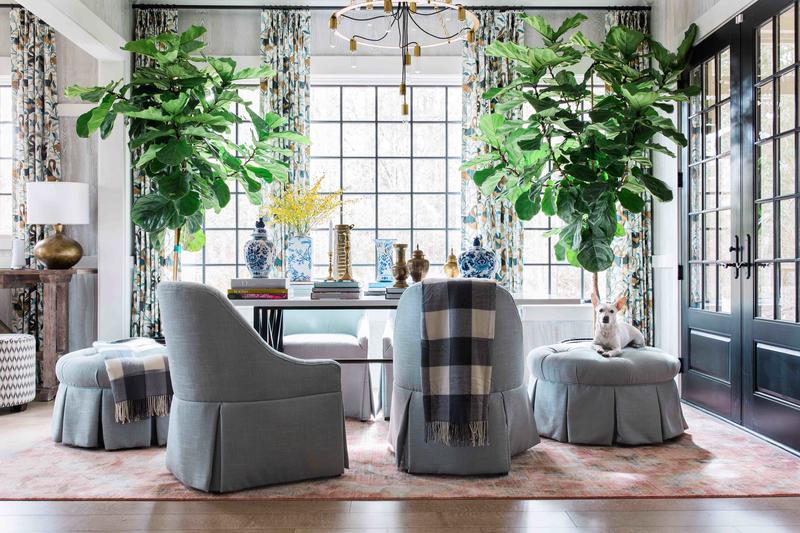 You also designed the 2016 Smart Home, in Raleigh. How was this year's Smart Home different?
The Smart Home in Raleigh is absolutely beautiful and obviously has a special place in my heart. The layout of this home is definitely more focused around, "Yeah, if I get it, I want to feel the casualness of the Hilton Head and Savannah area," as well as open concept living. While Raleigh was totally livable, there was a little bit more formalness to it. For example, the sofas and furnishings in the great room were a little bit more tailored in 2016 versus the slipcovered look, mixed patterns and vintage finds we have happening at this year's Smart Home in Palmetto Bluff.

I suggest any designer looking to work with HGTV keep that concept top of mind: livable, approachable design.
" —Tiffany Brooks

What advice would you share with designers interested in working with HGTV?
Honestly, it's a breath of fresh air. They are definitely seeking innovation, but innovation that is livable for their fans. They want new and fresh ideas, but they also realize that the heart of America is their target demographic. Homeowners love a great renovation, but they also want quick ideas and takeaways that they could implement on their own over the course of a weekend. I suggest any designer looking to work with HGTV keep that concept top of mind: livable, approachable design.