From Bobby Berk on Queer Eye to Chip and Joanna Gaines on Fixer Upper, appearing on a television show has clear star-making potential for designers. And with so many different kinds of design shows—from documenting client transformations to renovation games—spread out across networks and streaming platforms, there's never been a better time to get on the silver screen.
However, TV stardom doesn't happen overnight, and it's not as simple as it looks. Being on a design show requires a huge investment of time and energy—sometimes at the expense of existing clients. Three designers who've already seen and done it all reveal everything they wish they had known before taking the plunge.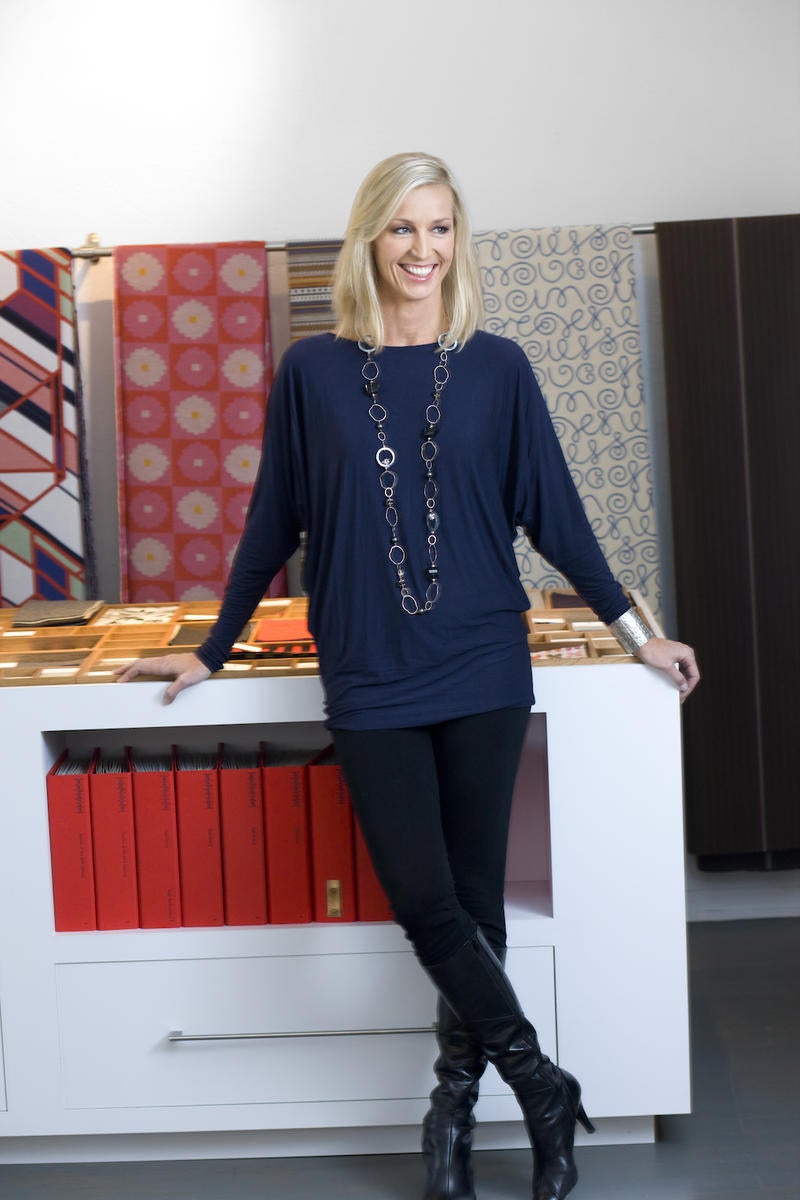 Canadian designer Candice Olson launched her first show, Divine Design, back in 2002, and after eight seasons, followed it up with a more in-depth look at her creative process with Candice Tells All. The shows focused mainly on Olson's business and design process, and she credits her brand to their reach. She shares her best pieces of advice for designers looking to get into the television world, starting with her favorite words of caution: "TV, like most jobs that people think are glamorous—isn't!"
Antonio Ballatore first appeared as a contestant on HGTV's Design Star, which he won. He was then given his own show, The Antonio Treatment. The show lasted three seasons and gave him the resources to showcase his design skills to a mass audience, as well as later give rise to the show he's currently a part of: Animal Cribs. And since he's still doing TV, you'd expect him to wholeheartedly recommend it, right? Not quite. "It isn't for every personality," he stresses.
Husband-and-wife design duo Courtney and Robert Novogratz have been around for over 20 years, designing properties in Los Angeles, New York and beyond. They've had two shows on TV: The first, 9 by Design, followed a more reality-type format on Bravo, focusing on their personal lives as well as their design business. Their second show, Home by Novogratz, was about the renovation of spaces, including those owned by noted celebrities Wendy Williams and Tony Hawk. Their top piece of advice? Pick your formula strategically, and definitely don't jump into the first thing that comes your way without considering all options.

reality check
Olson: "We produced 26 shows a year for over a decade, and I can honestly say that for the first five years, I never went to bed before 2 a.m. or was up later than 6 a.m. I was exhausted! Oh, and I also had two children in those first years as well! I have no idea when we found the time to do that, but it was obviously a few times between 2 and 6 a.m. It was a grueling schedule to say the least, but it was important to me and the whole crew to create and produce the highest level of design possible. I wanted to show viewers just how powerful good design can be, and have fun and entertain them at the same time."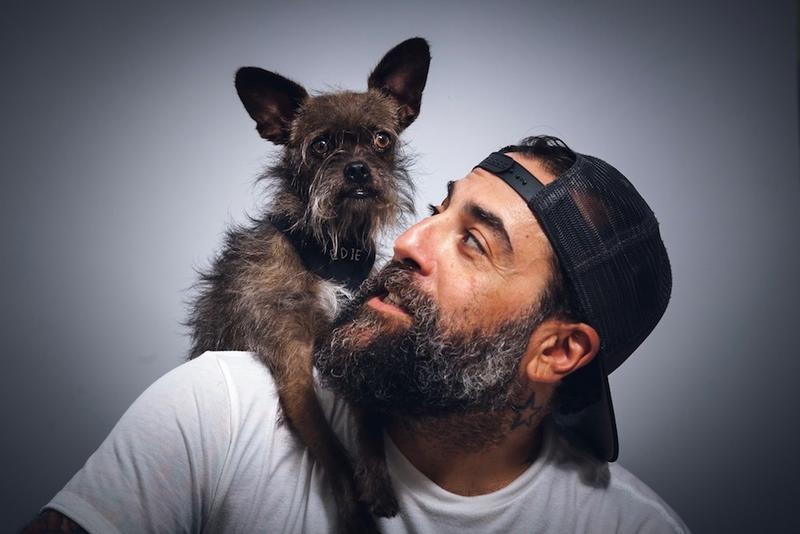 Ballatore: "The thing with TV design is it's constantly compromised by time limits. In the real world, you deal with budgets, and that's challenging enough. However, here, you're working with both time and budgets. So, what takes a month for normal people needs to be done in a week here, so it's a lot of compromise in TV. And you have to remember that there are a lot more people in the mix, like producers, clients and network executives."
Novogratz: "I would say if you choose to do it, then do it to build a brand or showcase your best work. The thing to note, though, is that most design on television is not top-level design. So, if you have a high-end design firm, it won't enhance it."

Famous and Rich?
Olson: "I worked extremely hard, and we were fortunate that the shows were incredibly successful. But in general, if you're looking to get rich quick in TV, it's best to look elsewhere!"
Ballatore: "I think designers think that they'll automatically get a ton of jobs when they appear on TV, but the opposite can be true. One thing that's kind of crazy is people always think you're either too busy making a ton of money, or they're intimidated by you and think you charge too much. So, they don't approach you at all."
Novogratz: "Honestly, the time commitment is a lot. A show takes about 40 to 50 hours of filming per episode, and that money should be calculated as free advertising per hour of television. I would say for most, it's not a winning formula as you start [to drift] away from your core business. It certainly has been [good] for people like the Gaineses and Bethenny Frankel, but in most cases, that's the exception and not the norm."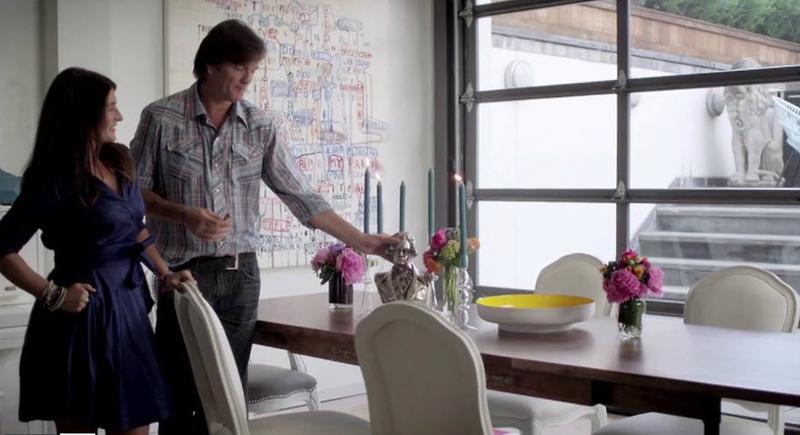 impact on Existing clients
Olson: "One of the perks of doing such a 'high-level design' show is you get to showcase your projects for millions to see. It legitimizes your work, and certainly opens doors to new clientele that know and love what they've seen you do on TV. Since I consider it part of my job to take care of everything for a client and make the design and building process as stress-free—and frankly, as enjoyable—as possible, existing clients are often shocked to see what actually goes on behind the scenes. Now, they're a bit more receptive to why our project fees are so high!"
Ballatore: "When you're shooting, you're gone a long time—six to eight months, and shooting 18-hour days. In the beginning, I didn't have too much time for clients, but since I didn't want to turn down jobs, I got really burned out. Now, I'm more selective, but that runs another risk, because especially my old clients, if they need the work done quickly, they move on. Also, when you're back and waiting for the show to be renewed, you get back to normal because you don't know what's going to happen. If the show is renewed, you kind of have to leave halfway. It's a fine balance, and I haven't quite figured it out yet—I'd love to talk to someone who has."
Novogratz: "When we filmed two seasons for HGTV, we did 27 episodes in 13 months—and this was on top of our long-term, high-end projects. New clients and prospective ones expected the speed of television design, as well as the same budgets. But in fact, they are not feasible, and explaining that to people was tough."

worth it?
Olson: "Yes. It's not until I had my own show that I really understood how powerful the reach of TV was—particularly internationally, as we eventually aired in over 90 countries. I have to say that seeing my voice dubbed in another language like Polish is a weird feeling, especially since I barely have a grasp on English! This exposure, however, was both the tipping point and the exponential driving force behind the building of my brand."
Ballatore: "I come from the perspective that I want to do stuff that I can look back on. Of course, I want to make money and be successful, but to me, it's about the experience. You don't make all that much money in TV, and so, I don't know if I recommend it to every designer. If you're in the right situation, it might work. I think the best way to go about it is if you have an existing business—if it's your own company, you're basically doing what you already do. If it's a fabricated world that's built just for TV, then I think that runs the risk of being a more difficult situation."
Novogratz: "I think so, but it's a calculated risk. You have to make sure that you have the right network and production team. We did both Bravo and HGTV, but HGTV focused more on the design."