A wave of designers are turning their business savvy into online courses, creating broad fanbases and a steady source of income during uncertain times.
The stories of how designers came to offer workshops or courses often begin the same way: with others repeatedly asking them for advice. Whether it was fellow design professionals looking for business tips or clients interested in the decorating process, the inquiries demonstrated that there was a viable interest in their experience, which in turn meant that there was an opportunity to share—and monetize—their acumen in a more official capacity.
"I wasn't interested in offering individual business coaching," says Sandra Funk, who founded the Montclair, New Jersey–based interior design firm House of Funk in 2005. "But I didn't want to ignore the hunger that I saw for this type of content, which was about sharing the real details on things like how to price a job or what language should be in your contract." In April, after 18 months of planning, Funk launched The Interior Design Standard, an online business program for interior designers. Comprising seven modules that can be taken at the user's own pace, the program delves into the details of running a business, from contract templates to the design fee calculator that Funk's firm uses. "We wanted them to be able to just swap their logo out for mine, while also teaching them why we do it that way and what experiences caused us to do it that way," she says.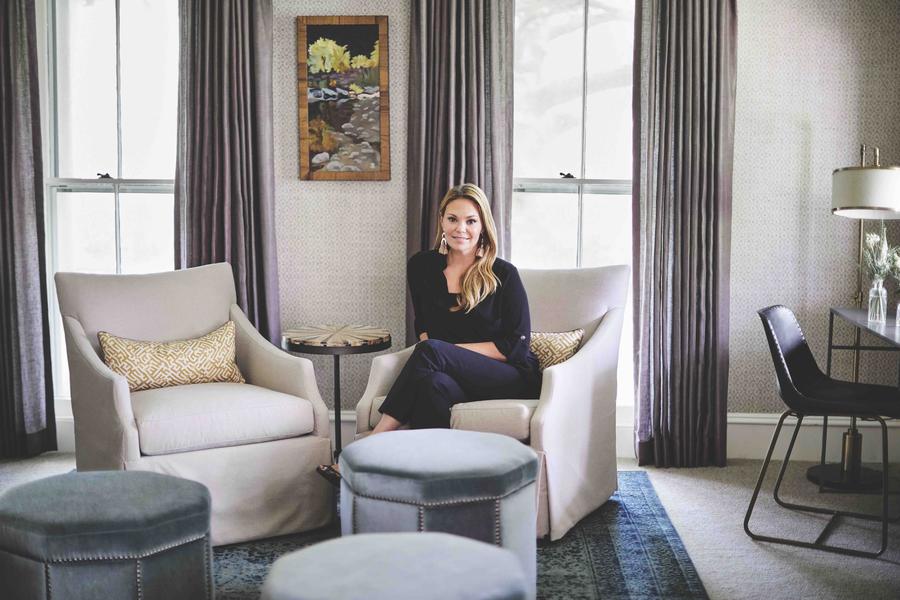 Funk's initial course drew dozens of students, and she plans to offer it on a twice-yearly basis going forward. "I think that we're creating a community where people can finally be transparent about their businesses and also have the common education to speak about their business in the same terms," she says.
Casa Vilora Interiors founder Veronica Solomon, meanwhile, runs a popular Facebook group for designers, and it was in the page's discussions that she noticed a common complaint: "They were working consistently but not making any money," says the designer, who launched her Katy, Texas–based firm in 2007. Troubled by the conversations, she found a platform to create digital classes and put together her first course on pricing three years ago. The series focused primarily on profitability—and was in such demand that she created a second one around design fees. The program took off from there, and led her to create Veronica Solomon University, which now consists of two subscription-based platforms. The first, a private forum, costs $97 per month and offers access to Solomon's expertise through webinars, videos and small-group mentoring. The second is a resource page with design business templates and documents, priced at $27 per month. Additionally, Solomon has created a "mentor shop," where she lists both one-on-one coaching sessions and digital downloads of forms and contracts.
"I'm trying to address the needs of every designer and be aware that people learn in different ways," says Solomon. Nurturing other designers has also helped her dial into what is (and isn't) working in her own business. "I've found that mentoring helps to keep me accountable. I would never teach something I wasn't succeeding at, so this helps me stay on my game and also helps me grow."
Running a design firm requires a specific balance between the right and left sides of the brain. Being talented is not enough to make your firm a success—you also have to possess a certain level of business acumen (or hire someone who does). While interior design programs are great at educating students on the process of design, most have minimal requirements when it comes to business education. In a recent conversation with BOH, designer Timothy Corrigan, who has offices in Paris and Los Angeles, lamented that two of his recent hires had master's degrees in interior architecture from UCLA, but had only been required to take a single business course.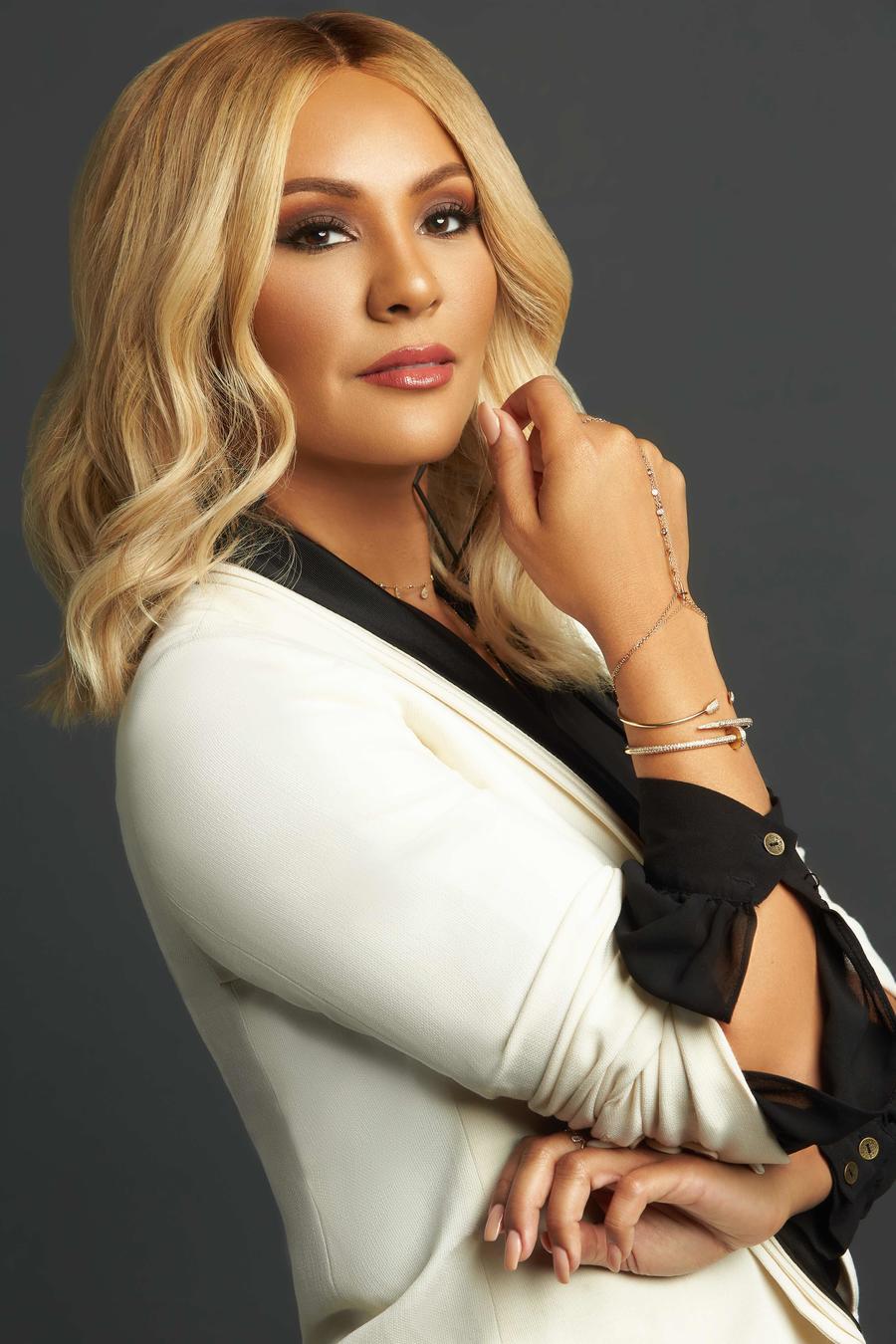 That gap between design prowess and business knowledge is what drives designers of all experience levels to seek out additional avenues of education. "So many people are looking to be mentored and get real-world advice on what happens after design school," says Nikki Chu, who co-founded Design Mecca with fellow Dallas designer Monica Wilcox last year. The 12-part online video course goes deep on the business side of the design industry; Chu sees it as a resource for those who have a knack for decorating but don't know how to build a business. "There's so many little things that you don't consider when starting out," she says. "You don't know how to trademark your brand, or how to charge. There's a need for this."
Funk, who has a degree in finance and began her career in that sector, hopes that courses like The Interior Design Standard can help to level the industry playing field. Among her students, the average amount of experience is 11 years, meaning it's not just early-career designers who struggle in these areas. "We've got one designer who has had her firm for 40 years," she says. "Rounding out your knowledge is a way to level up your business, and there have been so many moments when people enrolled in the course have told me this is exactly what they needed."
For Solomon, she has come to enjoy her one-on-one coaching sessions—so much so that they don't feel like work. "Most people take a break and eat lunch and scroll through their phone," she says. "I take a break from my design work and do a coaching session or check in on my groups. It feels like the fun part of my job. I never feel like I'm giving up my personal time or like mentoring is a burden." A one-hour business coaching session with Solomon runs $197, while an hourlong conversation focused on the creative side of design costs $297. She also offers longer sessions and packages of multiple calls, in addition to what she calls website audits, where she reviews a designer's digital presence and offers constructive feedback.
"I'm trying to address the needs of every designer  and be aware that people learn in different ways."
Veronica Solomon
During the pandemic-induced shutdowns earlier this year, Solomon dedicated so much of her downtime to coaching calls that she was able to surpass the goal she'd set for mentoring hours for the entire year. "It's become such a part of who I am," she says. In fact, she'd eventually like to build up that side of her business and scale down the design side—perhaps even hiring a team to help run Veronica Solomon University and bring the course to design schools or create student chapters across the country.
"While I'm not stepping away from design anytime soon, I continue to see needs developing in areas I haven't addressed yet," she says. "I'd love to create courses that delve into the creative aspects of the industry at some point. I'm seeing so much growth [in the designers I'm working with], and I want to continue to make progress."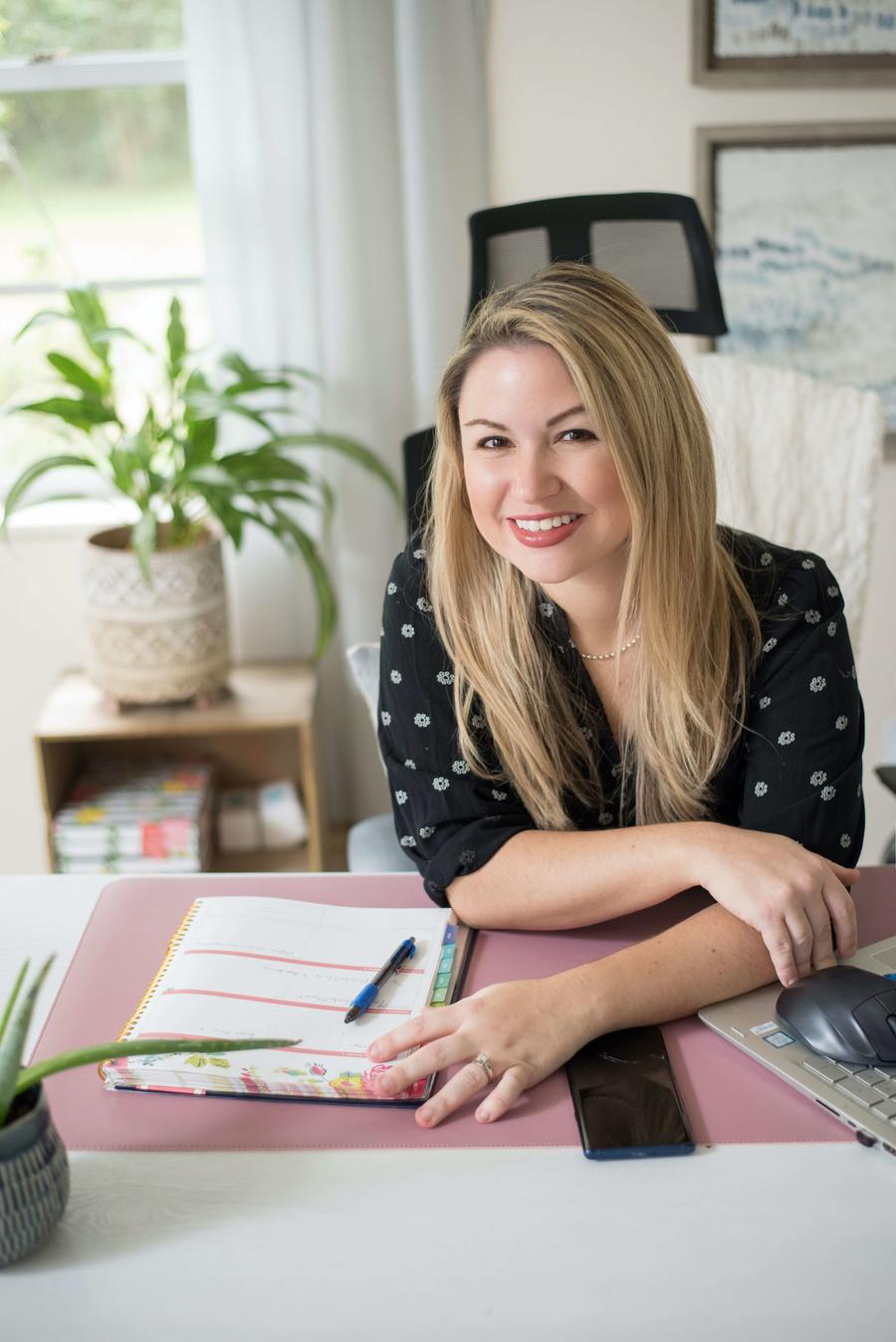 Just as Facebook was a starting point for Solomon, the platform motivated designer Jenna Gaidusek to launch eDesignU, an offshoot of her digital design service, eDesign Tribe. "I launched the eDesign Tribe Facebook group in 2018 and decided to put together a course soon after," says the Gainesville, Florida–based designer, who has been operating an online-only design firm since 2015. "There was so obviously a lack of information on how to start a virtual business or how to incorporate digital design into existing firms."
For designers who want to offer virtual design packages independent of third-party platforms like Havenly or Modsy, it can be difficult to know where to begin. Pricing models, for example, are different for e-design than for traditional design services, as is the process for pitching concepts. Since you aren't looking at swatches with a client in person, mood boards and renderings have to translate your vision precisely. Even vendor relationships are slightly different, as you're dealing with clients remotely. "People didn't know where to start," says Gaidusek. "The courses let them jumpstart the process and reclaim some of their time."
In the first few hours after opening enrollment for Gaidusek's original course, 32 designers signed up. Students of eDesignU range from recent college graduates to designers with four decades of experience who are looking to add e-design to their services. After offering the first course for a year—and regularly expanding the curriculum—Gaidusek decided to turn the single class into multiple a la carte offerings with more specific topics, including the logistics of starting in digital design, growing your firm's email lists, using Photoshop to create concept boards, and working with vendors remotely.
"I've had the benefit of my own experience, so I've found that I know what they'll need to learn before they know it themselves," says Gaidusek. She has kept the costs low ($127 per class), because she knows firsthand how hard it is to break into virtual design. "You don't make a lot of money starting out in e-design, and you need this education to get going," she says.
In a slightly meta twist, there is now even an eDesignU class that teaches designers how to create their own online classes, something Gaidusek collaborated with interior design business consultant Leslie Carothers to produce. "We saw that course as a way to incorporate other voices on the site," explains Gaidusek. "Once designers knew this was something they could do on their own, they could create their own courses that we could host on eDesignU."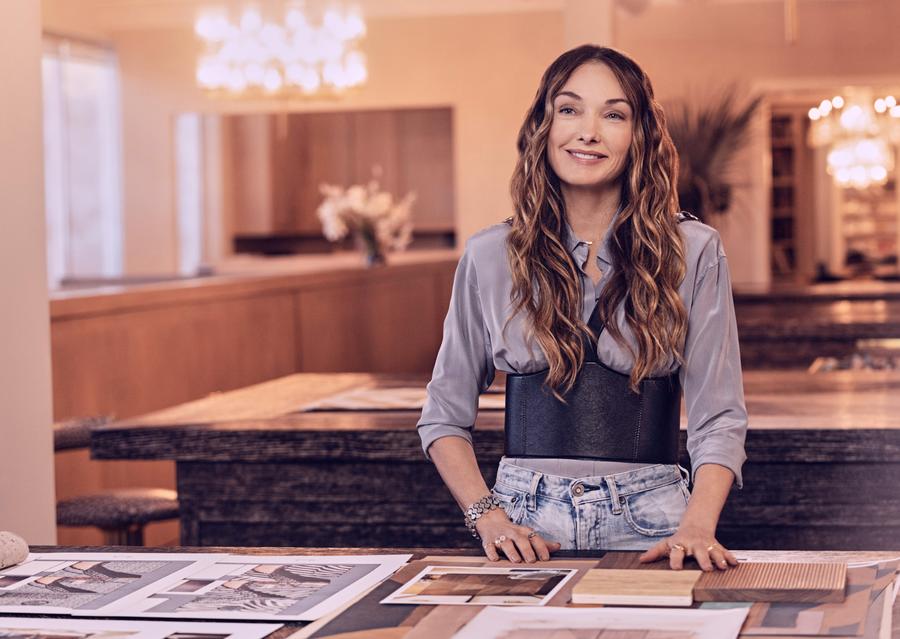 Ramona Rosales, courtesy of Masterclass
While many designers have turned to the trade with their online courses, others are tapping into the general public's desire to learn about decorating from experts. Kelly Wearstler recently teamed up with MasterClass, a platform that offers a $180 annual membership for access to online classes led by the hyper-famous, from David Sedaris and Anna Wintour to Jane Goodall. "I was thrilled when MasterClass approached me about being the first interior designer to teach a MasterClass, and [to be] in the company of such incredible talents in so many different fields," says Wearstler, whose signature design style, perhaps most notably in some of California's most celebrated hotels, has become the gold standard of West Coast design this decade—and landed the famed Los Angeles designer licensing deals on everything from fabric and furniture to stationery, and even the wrappers for a line of candy bars from gourmet chocolatier Compartés.
Wearstler's MasterClass is divided into 17 modules, all 10 minutes or less, which cover everything from materiality in design to collecting art, and are taught by referencing her vast portfolio of modern interiors. "Teaching this class has given me such a rich opportunity to reflect on my career and share my knowledge and experiences with others, especially those outside of the design industry," she says. "I wanted to share my passion and process with others interested in embarking on their own design journeys, as I believe that design is democratic."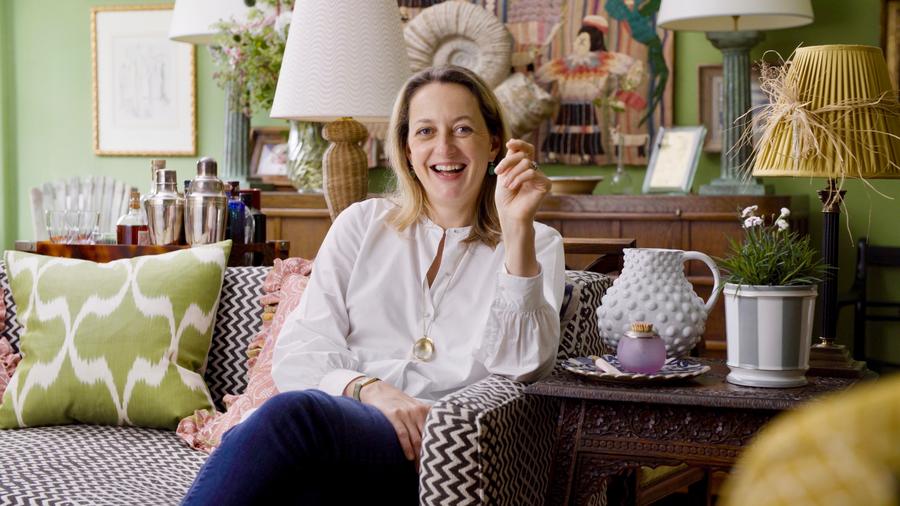 For several years, designer Rita Konig had been offering workshops in her London home for about $580 when she was approached by CreateAcademy to make a 36-part video series on decorating, which debuted this year. (The British online education company, which launched less than a year ago, also offers a course on floristry with renowned floral stylist Willow Crossley.) "When I look back, I feel like my career has been training for this moment," says Konig. "People would ask me simple questions and I would go off like a circus performer, talking about rugs for 30 minutes. So it felt fairly natural when CreateAcademy came in with the cameras and asked me to talk about decorating."
The prerecorded courses take place primarily in Konig's home, with a few shopping field trips peppered in; the curriculum tackles both the practical (creating room layouts and working with budgets) and the ephemeral (finding your style and spotting good antiques). Many of the segments feature the designer sitting on her sofa, speaking directly to the camera, like a good friend coaching you through decorating your home. She's been amused by the number of reviews that mention how comforting viewers find her British accent. "I think my husband would have to disagree," she jokes.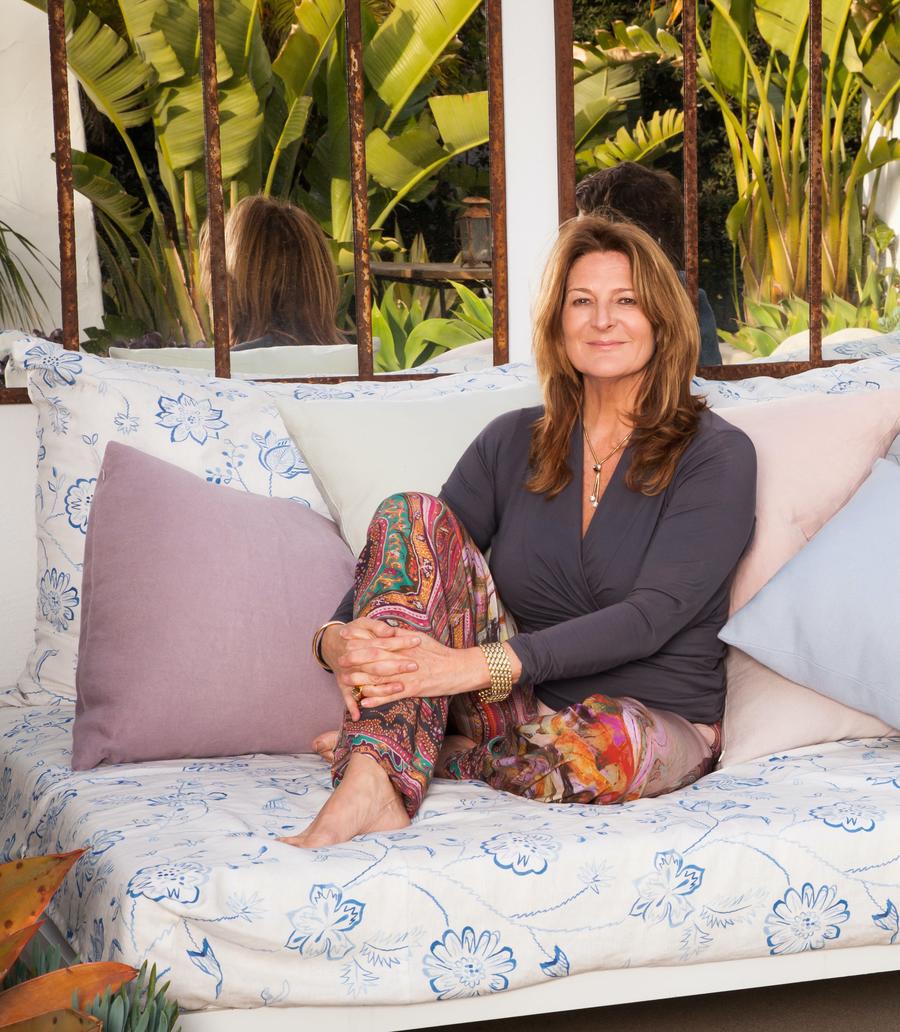 Konig likes the fact that the online course, at just under $160, is more affordable than her in-person workshops. "[The classes attract many younger students] because it's cheaper, and you don't have to take a day off work and go out to the countryside—you can just do it at your own pace, whenever you're free," she says. "So far, people have said that they find the course relaxing, which is nice to hear. I set out to be friendly counsel rather than a dictator. I never wanted it to be something that you had to watch with a pen and paper, thinking, 'I missed that part—I have to go back!' I wanted this course to help people feel confident in their own taste."
Although online education platforms like MasterClass and CreateAcademy are innovating in the continuing education space virtually, wanting to learn from the best is far from a new phenomenon. Kathryn M. Ireland has been offering in-person design boot camps for decorating enthusiasts in Los Angeles for more than a decade, often hosting repeat clients and their friends who are interested in learning more about her process. While the goal of the workshops isn't necessarily to build her client list, they have resulted in some extra work. "One woman came to a boot camp a few years ago hoping to solve a design problem, and I've now done a house for her, her sister and her mother," says Ireland, who is in the process of figuring out how to digitize the program. "We just have to make the experience right, because they've become very personal to me."
"I set out to be friendly counsel rather than a dictator. I never wanted it to be something that you had to watch with a pen and paper, thinking, 'I missed that part—I have to go back!'"
Rita Konig
Offering the local workshops was a natural progression for Ireland, who had been hosting yearly retreats at her vacation home in the south of France since 2006. These gatherings have a larger cultural theme instead of focusing solely on decorating. "We've had chefs and writers and all sorts of people come and speak to the groups," she says. "I try to keep them intimate, with 10 to 12 people, and we go to private chateaus and places that you generally wouldn't be able to go if you were vacationing on your own."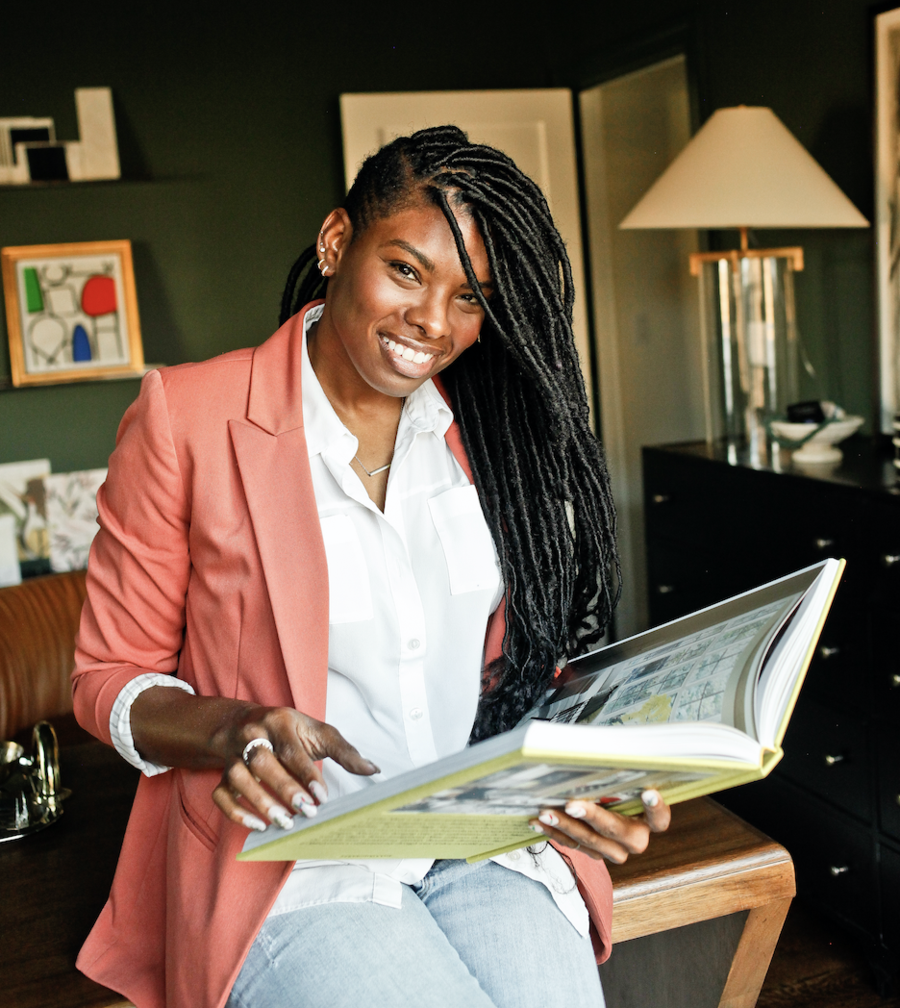 Courtesy of Carmeon Hamilton
Some designers offer courses that aren't exclusively design-focused, but rather leverage ancillary skill sets. Memphis–based designer and lifestyle blogger Carmeon Hamilton harnessed her social media prowess for a four-hour workshop that teaches local businesses how to build a following on Instagram, an $80 class she has offered several times in the past two years. Her passion for plants and knack for tending to them are well documented on both her blog and Instagram account, so after the success of her social media workshops, she is planning to offer some on plants as well, hosting them at a nursery in Memphis. "I come from a long line of teachers," says Hamilton, whose mother, grandmother and great-grandmother were all educators. "This has felt like I've made my way back onto that path."
The coronavirus pandemic has disrupted her plans to offer more in-person workshops, so she has turned to Instagram and her blog instead, creating a virtual version of her social media class and writing a series of blog posts focused on design education. "There are so many young design enthusiasts out there who are looking for a mentor," says Hamilton, who is regularly flooded with design queries on her Instagram account. "People are eager to absorb whatever insight into the process that they can, without committing to a formal education," she says. "It's been incredibly fulfilling to share my experiences and knowledge this way."
The emotional and intellectual rewards of teaching others are clear, but what about the financial benefits? Gaidusek has made $150,000 from eDesignU since launching the platform in 2018, and has started accepting less design work in order to prioritize the site. "The revenue on eDesignU has surpassed what I was making with decorating alone," she says.
With the global economy on shaky ground, there's something industrious and pragmatic about designers capitalizing on their experience and followings to supplement their main income. In addition to Design Mecca, Chu created TeleDesign Pro, a remote design service where she chats with clients who have simple design queries. "I was pretty shocked at the number of people that were messaging me design questions on Instagram every day," she says. "I think there is a disconnect about the fact that I get paid to do interiors. I just felt like, I do this for a living—why would you think I would give it to you for free?" It was happening so often that this past spring, Chu launched the design consultation service, charging $49 for clients to write in a question and send her up to five photos, $189 for a 30-minute video chat, and $299 for an hourlong one.
In addition to converting a flurry of time-sapping direct messages into a potential revenue stream, the service has made Chu accessible to fans who wouldn't ordinarily be able to afford her. Recently, she spent half an hour chatting with a 9-year-old who wanted to decorate her bedroom. "Her mom is a fan of mine and got her a call with me as a present," says Chu, who currently blocks out five hours a day for the service. "In a way, it goes hand in hand with Design Mecca," she says. "If people just want my advice on decorating, I can point them to TeleDesign Pro, but if they want my advice on how to break into the industry, check out these courses."
Although Solomon's coaching and courses still make up only a small portion of her overall revenue, she views it as the cherry on top of her earnings from her interior design practice. For Funk, the launch of The Interior Design Standard has added considerable income to her firm, with students paying just under $4,000 for the course. The designer is also planning to create a mentoring program, among other initiatives and events, for those who have finished the series.
Interior design is often an undervalued profession, in terms of both the misconceptions harbored by those from outside the field and the number of decorators who undercharge for their services. There's a poetic justice to the fact that Funk, Chu, Solomon and many other designers are building up their value and growing their businesses by teaching others to do just that. "This is an industry where you have to seek out mentors and look at where people are successful," says Funk. "My feeling is that if we're all running more profitable, organized businesses, that's a way for the whole industry to garner a new level of respect."  
For Solomon, the greatest reward has been seeing the designers she works with grow their firms. "Some of my mentees have gone on to command much higher fees and [take on projects with] bigger budgets, and [their firms have] become very profitable because they now understand how to sell their services and boldly be the CEOs of their companies," she says. "I feel that I am called to do this. I was equipped to be a mentor and to help make a difference in someone else's life and business. When we all succeed, the industry will be so much better."
Homepage image: Rita Konig teaching a design course for CreateAcademy | Courtesy of CreateAcademy