As recently as a few years ago, the concept of designers getting projects through their Instagram accounts was seen by many as a novelty—a funny quirk of the new digital age. Now you'd be hard-pressed to find a designer who hasn't connected in some way with potential clients over the image sharing platform. From leads on new projects to partnerships with brands to direct sales, Instagram has become a very real tool for designers to bring in revenue.
With the opportunity comes a cost: The daily struggle to post great content and feed the social media beast. ("The beast is hungry!" designer and influencer Emily Henderson tells Business of Home.) Designers are designers, accountants, project managers, stylists and therapists already. Adding "photographer, writer and social media expert" to the pile is, for many, a burdensome task and a stressful addition to an already hectic daily schedule.
Then there's the question of content. Even the busiest designers only complete a handful of projects each year, which gets you through…a few weeks of posts? Some designers meet the pressure head on by posting constantly, letting their accounts serve as a running diary of their process. Some became aggregators, re-posting inspiring work. Others choose to sidestep the issue in a cheeky way—Stedila Design's Tim Button only posts pictures of his shoes. However they deal with it, all designers must contend with the fact that an active social media presence is the norm, not the exception; those who choose Instagram abstinence do so at their peril.

We reached out to four designers who have made social media work for them. They offered BOH a peek behind the curtain and told us how they keep the beast at bay.
The Influencer
You already follow Emily Henderson. If you don't, you follow someone who does. The Los Angeles–based stylist and designer entered public consciousness in 2010 when she won HGTV's Design Star and earned a spinoff series, Secrets From a Stylist. In recent years, however, Henderson has taken her talents from the small screen to the smallest screen: Her YouTube channel has 40,000 subscribers, and her Instagram boasts a cool 780,000-plus followers.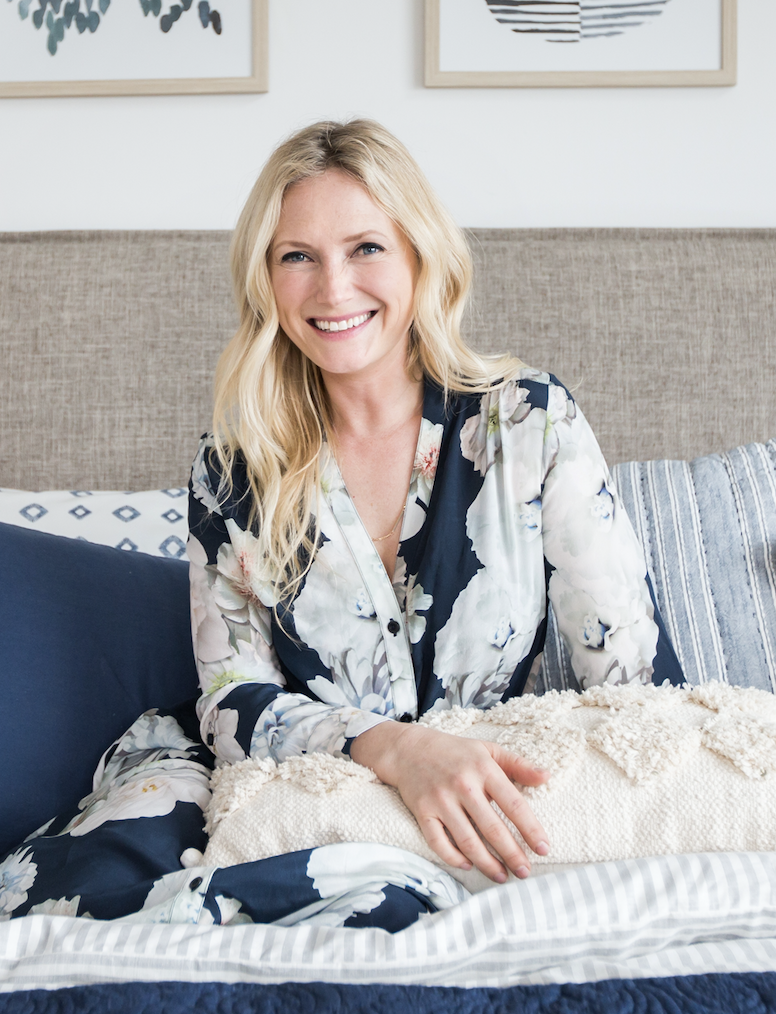 You don't need metrics to know that Henderson just gets Instagram. Her signature is a blend of the aspirational and approachable—she shows her audience not only the sparkling end result, but also the slip-ups and snafus that go into making it happen. It's warm, it's fun, it's addictive. Reassuring, then, to hear that an expert practitioner of the form doesn't always know exactly what to post. "I wish that I had all the Instagram answers, but we know as much as anyone," says Henderson. "We just throw things at the wall and see what sticks. Then, when that stops sticking, try something new."
Henderson relies on a mixed-bag method when planning her content—part metrics-based, part gut feeling. The latter is important to get the ball rolling; the former helps with fine-tuning. "Once [Instagram] started to get extremely saturated, it was tricky to find a way to break through all the noise, and we had to get serious about strategy," says Henderson. "Metrics have become a big part of that, and really, it's all about trying new things every day, no matter how out-of-the-box they feel. You never know what's going to hit, so you might as well try it all."
To manage the daily pressure to post, Henderson relies on a similarly mixed strategy. "For early morning posts, we use a program called Planoly to schedule automatic postings, and then do the rest manually," she says. Beyond that, Henderson herself still posts personally throughout the day, though she's not shy about giving credit to a social team. "Ultimately 'juggling it all' is nearly impossible on your own and I don't. I have an incredible team and family to support me daily. I would just say to know your limits and learn to say no. If you don't, you run the very real risk of burning out. Then you won't be able to juggle anything."

We have started to repurpose older content that is still great and relevant. This has been a game-changer for us.
Emily Henderson
An interesting takeaway: There's no shame in recycling old projects, especially if they're repackaged in an interesting way. "We have started to repurpose older content that is still great and relevant," says Henderson. "This has been a game-changer for us in the best way. We get to reuse content we put so much work into, but in a fresh way so the audience doesn't feel like they aren't getting good content."
Henderson is also an expert at finding ways to create engaging content out of the process itself—for example, roadblocks in the fixing up of her family's country retreat (dubbed "The Mountain House") became a kind of mini-saga for her followers, who were invited to weigh in on the proceedings. Today's hassle is tomorrow's content.
Perhaps the most important lesson to glean from Henderson's Instagram acumen is simply that she's good at it because she likes it. "As much I as I get sick of looking at screens all day every day, I love social media," she says. "It's exciting (and exhausting) but ultimately I'm super grateful for it."
The Organizer
"A lot of my girlfriends in the design world are like, 'Well, I'll post when I get around to it,'" says Becky Shea. "That's not me."
Shea's not kidding. The young New York–based designer takes a methodological approach to social media that would put any "Millennials are lazy!" thinkpiece to shame. Her process revolves around careful organization, long-term business strategy and a strict monthly schedule.
"On the first Sunday of every month, I'll spend two to three hours coming up with a color story, looking for content and figuring out how my projects work into the mix," says Shea. "I map out 30 days, and then block out time during the week to come up with captions. The third step is thinking about the following month, and making plans—like whether I should schedule a session with my photographer to do some pictures with flowers for Floral Friday."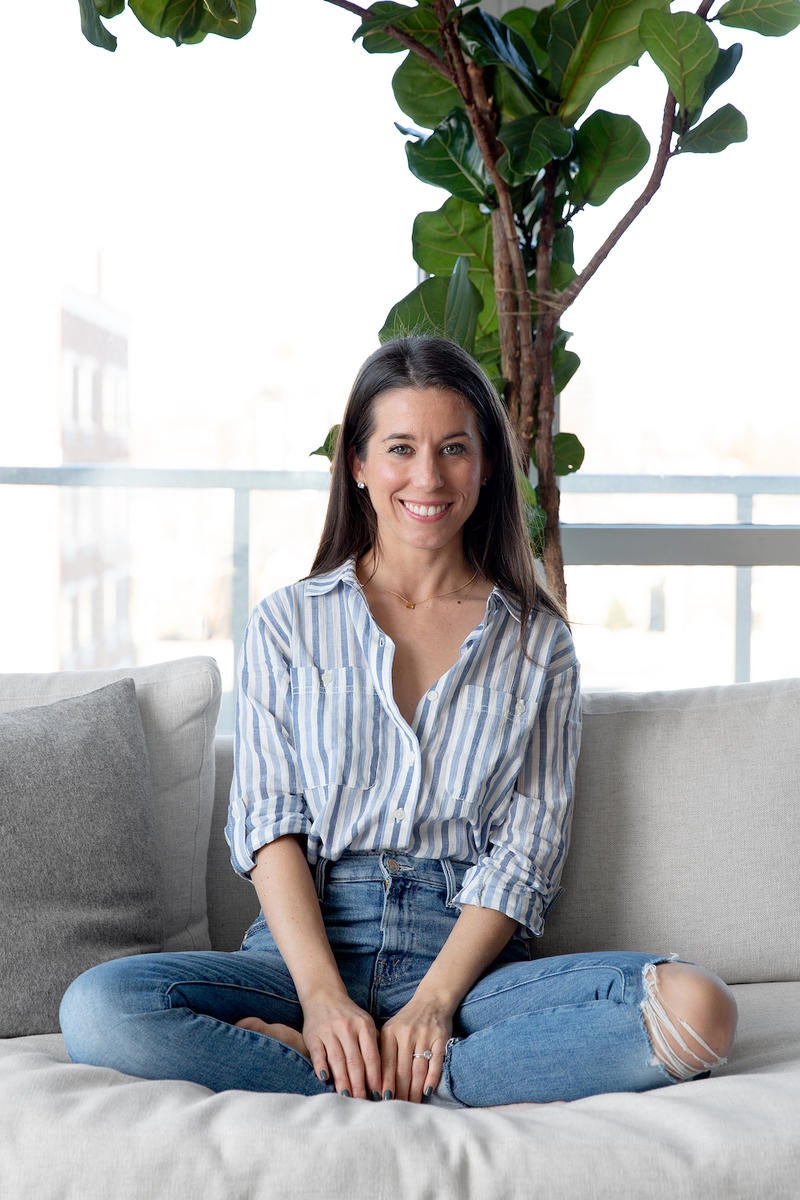 Shea's meticulous approach extends to her on-the-go schedule. She's careful to block out time at the end of every site visit to take pictures and videos. Likewise, she schedules time into her day to engage with her audience, comment on others' pictures, and prune her account of roving bots. (Those endless "Great pic!" comments on your favorite designer's posts are likely automated.) "I want to build a true, ride-or-die following, not robots," she explains.
Shea built up her meticulous system gradually. When she first began her business, she was far more laissez-faire about social media. However, as she approached the five-year mark of her practice, she took a close look at her overall strategy and began to see the upside to a more robust social media plan.
The rewards are very real. A significant percentage of Shea's new business comes through Instagram: She told BOH that her firm has potential clients reaching out every day, and that she has turned down more than 65 projects in the past four months alone. However, new projects are only the tip of the iceberg—brand partnerships are the tantalizing reward for a substantial, engaged audience. "As designers, we're selling products every day already," Shea says. "If you can get your account to a certain number, you can do affiliate partnerships."
Such partnerships are a lucrative side hustle for some designers—a chance to generate revenue without having to spend all day shuffling through samples at a design center. They're usually limited, however, to designers who have reached a certain threshold of followers and engagement. "10,000 followers is that lucky number," Shea says. "That's when brands start to take you a little bit more seriously." Once an account reaches 10,000 followers, Instagram allows it to share outbound links in story segments. As the platform shifts its algorithm to favor sponsored content over organic posts, getting to that number requires discipline and ingenuity.

10,000 followers is that lucky number. That
'
s when brands start to take you a little more seriously.
Becky Shea
To meet her goal of posting roughly twice a day, Shea relies on a 50/50 mix of her own projects and the (properly credited) work of others. She says #inspo posts are simply part of the picture ("How else are you supposed to gain new followers and reach new markets?") and that whenever others re-post her work (also properly credited), it's flattering confirmation that she's catching people's attention. She tries to be efficient in curating inspirational posts, often relying on Pinterest as a tool to grab interesting content during the normal course of business.
Shea will also occasionally fill out her feed and stories with snatches of her personal life, but she edits carefully—she has a digital native's intuitive understanding of the unspoken mores that govern social media. "What I post is pretty curated," she says. "I'll take pictures of where I'm at, and maybe my husband [who is also Shea's business partner], but it's not like my real life."
Some designers might balk at the discipline that this approach requires, but you can't argue with results. When BOH conducted an interview with Shea for this story a few weeks back, she was at 7,600 followers. As of press time, she had cracked 8,000.
The Free Spirit
Take a break from this article and go follow Meredith Heron—you won't regret it. The Toronto designer's Instagram is a lively jaunt through the world of high-end interiors accompanied by a wise, wisecracking guide. Heron's work, a fetching mix of traditional details, bold color and custom finishing, is half the appeal. The other is her running irreverent commentary on the process, especially in Instagram stories. Red wine features. Delayed flights are scolded. No punches are pulled. The method behind Heron's freewheeling approach?
"I do it all myself," says Heron. "Every Instagram, every tweet, that's me."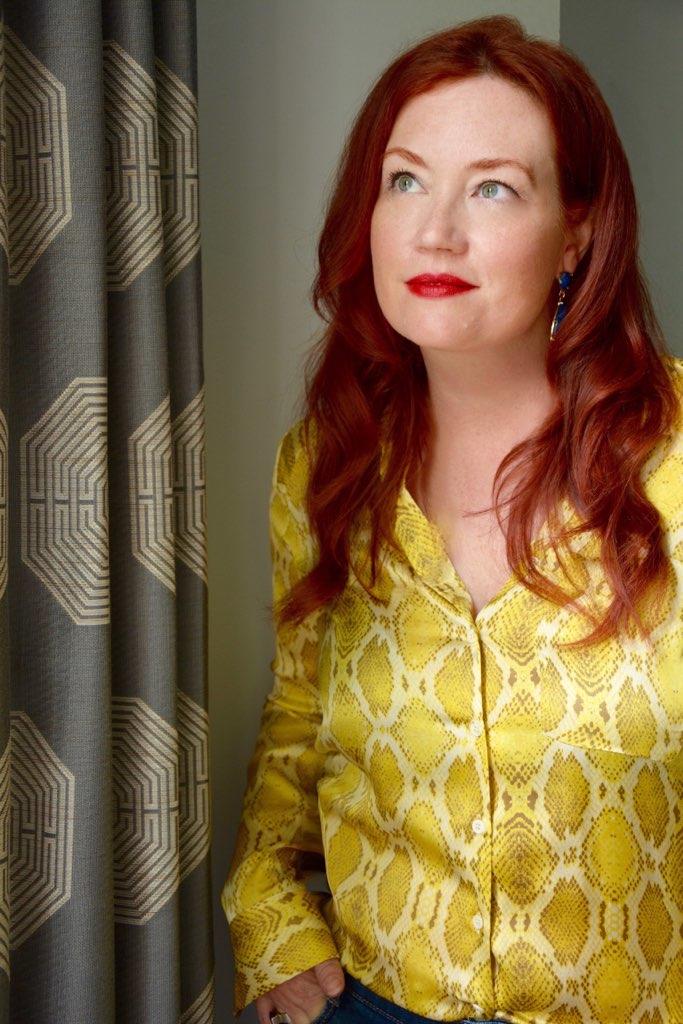 Courtesy of Meredith Heron
Heron is a veteran of the Canadian design scene (she also has a significant American clientele) and a regular on HGTV. She's been an early adopter since "social media" meant comments on blogs, and has leveraged the medium in all its forms. In 2011, when Instagram was only a year old, Heron and a blogger client collaborated on a pink kitchen project with its own hashtag (#projectkitchengorgeous), a novel approach at the time. The kitchen was later published, and still generates leads for Heron today, she says.
Heron's approach to Instagram reflects her confidence and sharp wit—one gets the sense that she never struggles with what to post, because she's always working or joking. "I have a girlfriend, she's an amazing designer, but she's an introvert—sometimes she asks me to proofread her Instagram posts, which is tough," says Heron. "I do mine as a stream of consciousness on the go."
Heron curates her content, but isn't precious about it, especially for Instagram stories. If an image goes up that doesn't quite hit the mark, Heron relishes the chance to learn and create a conversation with her audience: "Some of my best posts have been mistakes."
Like many designers, Heron gets business through Instagram. Unlike most, she also gets kudos for sharing an unfiltered take on an often heavily filtered world. "I get more and more comments from people appreciating the honesty," says Heron. "So many people see Instagram as stressful. They think people are truly living this really fabulous life all the time, they drink the Kool-Aid, they feel like they're not worthy, and they get stressed out. Showing them the process lets them relax."
One side of Instagram Heron would like to see less of is #inspo posting, especially without credit. "People are after followers. They share pictures of beautiful spaces that they didn't do, and it becomes a Tumblr experience, where no one knows where anything came from," says Heron. "People become influencers on the backs of others' work."

If you're not crediting people, and not sharing your process, and you're sharing Suzanne Kasler … when people find you, they're looking for a cheaper Suzanne Kasler, not you.
Meredith Heron
If designers properly credit and celebrate each other's work, Heron sees a gray area of etiquette—okay, but not preferred. She advises mentees to focus on their own strengths, make mistakes, and develop their own aesthetic, even if it takes time. "If you're not crediting people, and not sharing your process, and you're sharing Suzanne Kasler … when people find you, they're looking for a cheaper Suzanne Kasler, not you," says Heron. "If we all do things that are interesting and adventurous and unique, then the whole industry goes up."
The Hired Gun
For designers who can't find the time or inspiration to engage with social media themselves, there's always another option—pay someone else to do it. It's an open secret that many design PR firms charge a fee to handle social posting for clients. There are also companies that carve out the task as a standalone business, like Darla Powell's Wingnut Social.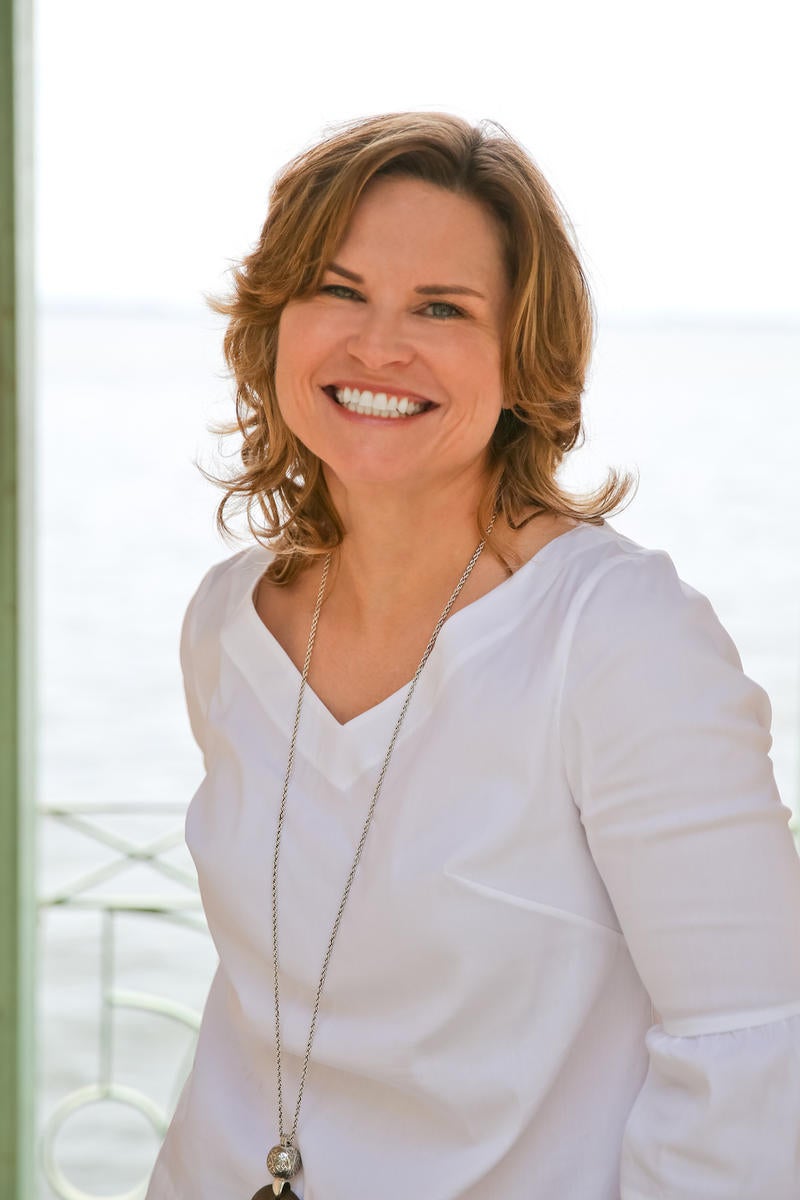 Powell, a Miami-based interior designer, first saw a need for the service after her own experience with an outside social media marketing firm. "We hired them because we had run out of time to do our own social, but it was a disaster. They didn't speak design," she says. "They used other designers' work as my own, it was horrible branding, and the way they wrote was totally mismatched. It would appeal to someone who was buying cornflakes or tennis shoes, not a luxury design service."
Powell started Wingnut in 2018 and quickly found a market for her services. A year later, she and her partner have two employees and are looking to hire more. Powell and her team work with clients to identify potential hashtags, maximize engagement, and report in-depth on analytics. Even so, often the biggest draw is pure convenience. "It all boils down to time—designers don't always have the time to figure it out and then implement it," Powell says.
Wingnut offers a range of services, from a complete package including content creation and engagement (as in, direct interaction with commenters) to a more stripped-down arrangement. The company charges anywhere from $750 for a simple plan up to $4,000 per month for a comprehensive brand package.
Wingnut does work with a few designers who are looking to go big—influencers in training. However, the majority of its clients are looking to work with a local audience. As such, Powell frequently advises to designers to focus more on engagement than follower counts. As for volume, Powell urges them not to give in to the urge to overpost. "Three times a week is good, you don't lose much traction that way. Any more than twice a day is too much," she says. "More than regularity, it's posting something people will want to see and engage with."
Which begs the question—what to do if designers don't have enough projects for three posts a week? Is #inspo posting ever #okay? "There is a divide on this subject," says Powell. "Statistically speaking, inspo posts generate the most likes and engagement. But the way to do it is by really telling the story of the person you're posting. As long as you credit them and give them kudos, it's a great strategy and will help you engage."
Powell wants to keep growing her company, and eventually branch into other industries as well. But right now she's happy to focus on the design world. Big picture, does she see any change on the social media horizon? "There are a lot of variables at play. But when designers do it right—it works," Powell says. "My own interior design business has gotten its best clients from Instagram."
Homepage photo courtesy of Meredith Heron