You love Adele, but you've never heard of Girls Aloud. Burberry trench, yes, but what's a Temperley dress? Tesco is the largest supermarket chain in England, and the world's third-largest retailer, but don't feel bad if you've never heard of it—the name doesn't ring a bell for most Americans. In the late aughts, the company tried to change that, spending over $1 billion to make inroads in the States. It failed spectacularly.
The reasons why something quintessentially British—be it a band, brand or supermarket—succeeds or fails in the U.S. are often mercurial. What's not up for debate is the opportunity. For English companies looking to hop across the pond, there's the tantalizing prospect of 300 million consumers who speak the same language, at least in theory. But these would-be British invaders often discover that making the jump is as much an act of translation as it is a business maneuver.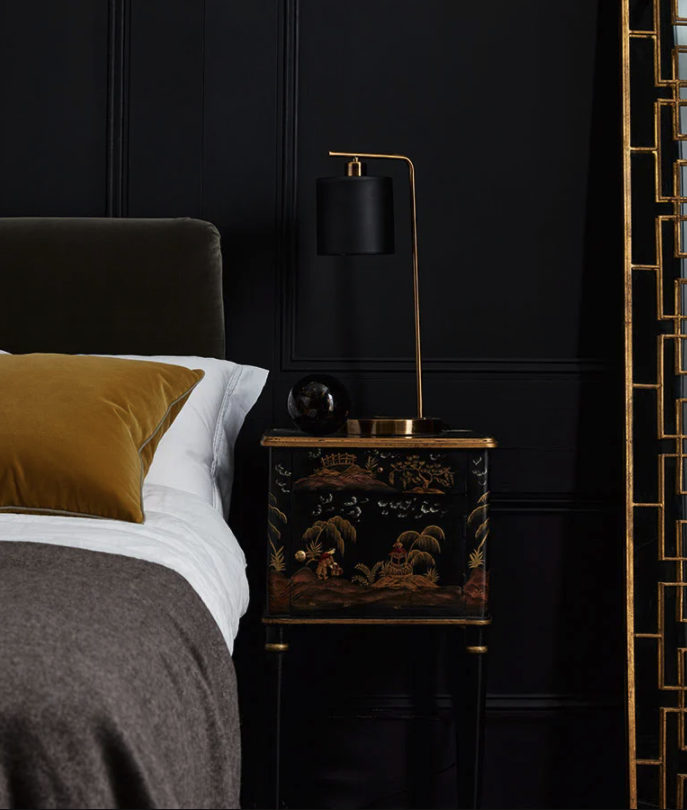 So it is with OKA, a 21-year-old English home brand that launched a U.S.-facing website late in 2019 and is now looking to make a bigger play for the American market, with a brick-and-mortar location opening in Houston this spring and another store soon to be announced. "So many U.K. brands fail at coming into the U.S. because they think it's an easy transition, and it's not," says Krista Stelling, OKA's U.S.-based senior vice president of sales and marketing, who joined the company last year to oversee its entrée into the American marketplace. "Our industry is so saturated with so much, why should we succeed? Why should OKA have a different story than many others who have tried before? For me, it's simple: There is a niche here that's not being met."
Conveniently enough for a British brand, that niche is rooted in Britishness.
OKA—the name is partially a play on the way an English person would pronounce the word ochre—was founded in 1999 by three friends: Lucinda Waterhouse, Sue Jones and Lady Annabel Astor (a viscountess and the mother-in-law of former prime minister David Cameron) as a catalog business selling home furnishings. The company hit hard times during the 2008 recession, but rebounded in the aftermath, and has since enjoyed a decade of steady growth in the U.K., opening up 14 locations across England before being acquired by Italian private equity firm Investindustrial in 2018.
To a casual American observer (guilty as charged), the brand's selection very much scratches the Anglophile itch. Its upholstery pieces read as cozy, plush and unfussy—with the occasionally quirky curveball, like a club chair in goat hair printed to resemble the pelt of a cheetah. Full of Kraak ware, brass and rattan, the tabletop and decorative selection nods to the global influences intertwined with England's colonial past. The look is layered, traditional without being stuffy, a little bit colorful, a little humorous but nothing too out-on-a-limb. In other words: British.
For Stelling, that's very much the elevator pitch to American consumers. She cites Dallas, where she lives, as a case study in the crowded market for home retailers. "There's every possible store that can serve the same need: You go to Room & Board and see something fabulous and clean, then you go to RH and see something that's very them, then Crate & Barrel [and so on]," she says. "There are already a lot of options, so if you homogenize [your aesthetic], you're not going to be successful—you need to be very clear about your brand. When we open a store, we need to have our pores dripping with our Britishness, because that's what the U.S. customer really loves about what we bring to the marketplace."
However, just as there's a danger of entering a crowded U.S. market without a clear brand, there's a danger in assuming what works in England can be copied and pasted to work in the U.S. Yes, there is a clear American appetite for British culture, but not all British culture. Add to that the differences in climate, scale, and wildly varying regions, and you have a sticky wicket indeed.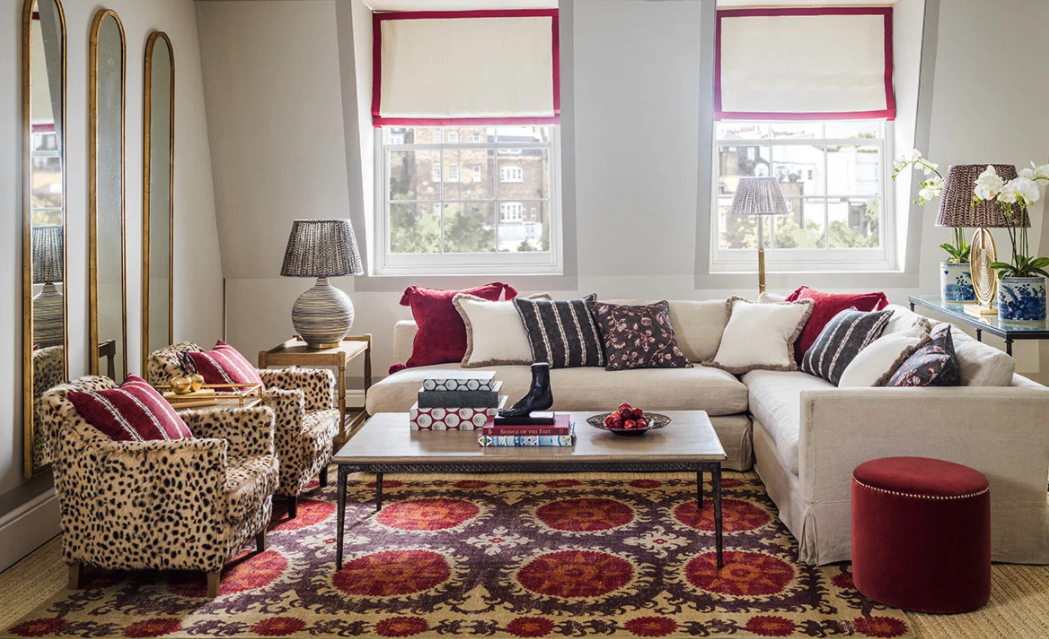 It's a challenge that seems to weigh on Jones, one of OKA's original founders and the brand's creative director, who is currently in the process of figuring out just how much the company needs to change (or not change) to make it big in America.
"I'm very careful about who I listen to. It's rather like if you have a bad back you suddenly find so many people have advice for you and everybody's got the best doctor in the world," she says. "In the U.K. we slightly under-merchandise. The advice I'm given [about the U.S. market] is to put everything in and then put more in, but I hope we don't do that. Our stores have always been successful because people can walk in and actually see how to live in it."
The other big piece of advice Jones gets is about scale: American houses are bigger, with acres and acres of counter space. "I suppose if I hear another story about how many bar stools are needed I'll go and jump off a cliff," she says, with (very British) deadpan wit. At this stage, her instincts are to stick closely to what has made the brand a success in the U.K.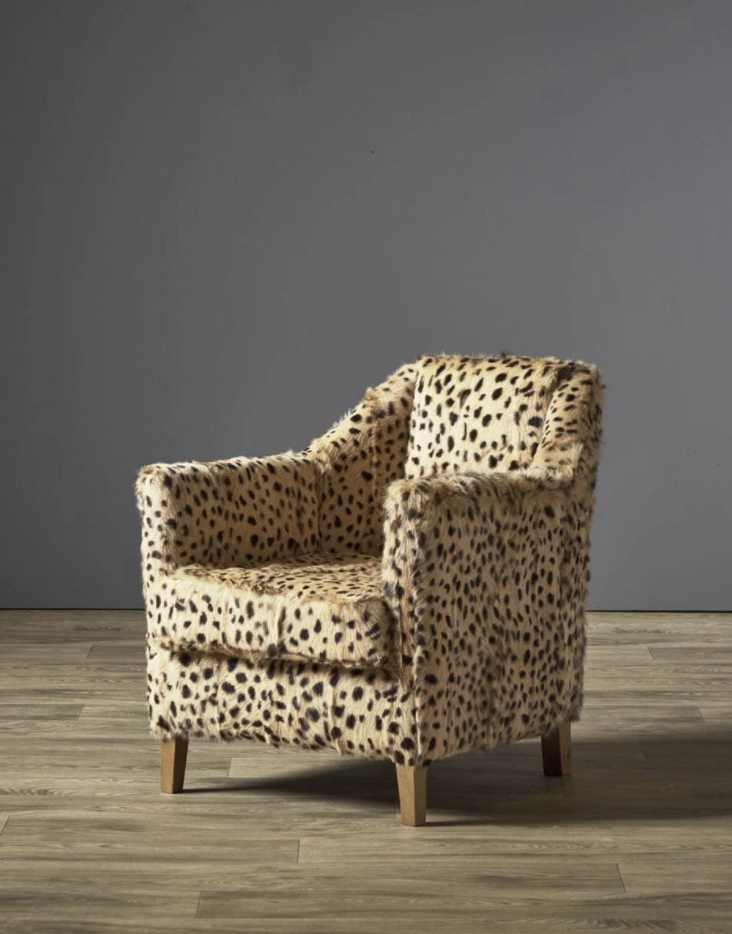 "Each of your areas of the country are so different and have such different needs, that's another area where I'm trying not to succumb to what people are telling me. If they're telling me, 'They won't go for that in Houston!' or 'You'll never sell that in L.A.!' I'm trying to slightly ignore that," she says. "I want to be modest and humble about it, but in a market like America it's important to be confident."
It's worth noting that OKA is not entirely a stranger to the U.S. market. The company's story is tangled up a little with that of another brand—Wisteria, the now-defunct, once-beloved Texas-based home goods retailer originally founded in the early 2000s by Shannon and Andrew Newsom. (Coincidentally, OKA and Wisteria both started as catalog-based businesses within a few years of each other, thousands of miles apart.)
Fresh off the acquisition by Investindustrial, OKA acquired Wisteria in 2018. The goal at the time, says OKA CEO Emilio Foa (he started around the time of the acquisition), was twofold. One was simply to learn the U.S. market and pave the way for OKA's expansion, but Foa says the company was also serious about growing Wisteria and pulling the brand into profitability. "We believed in the potential of the brand," he says. "Wisteria was relatively undeveloped, [and] it had always had a relatively low capital investment. With only [a few] stores, it had a decent level of awareness even with a relatively low marketing investment."
Foa had originally planned to drag the retailer into the black by eliminating its reliance on sales and promotions, and turning up the dial on storytelling and brand-building. It was a slow-burn, multiyear plan that he says was backed by OKA's investors. Then came COVID.
"We looked at options, made some scenarios and simulations and we believed that the journey would have taken twice as long to get where we planned to be," he says. "It would have been too risky, and we decided to focus our effort on OKA." This summer, Foa's team shut down Wisteria permanently.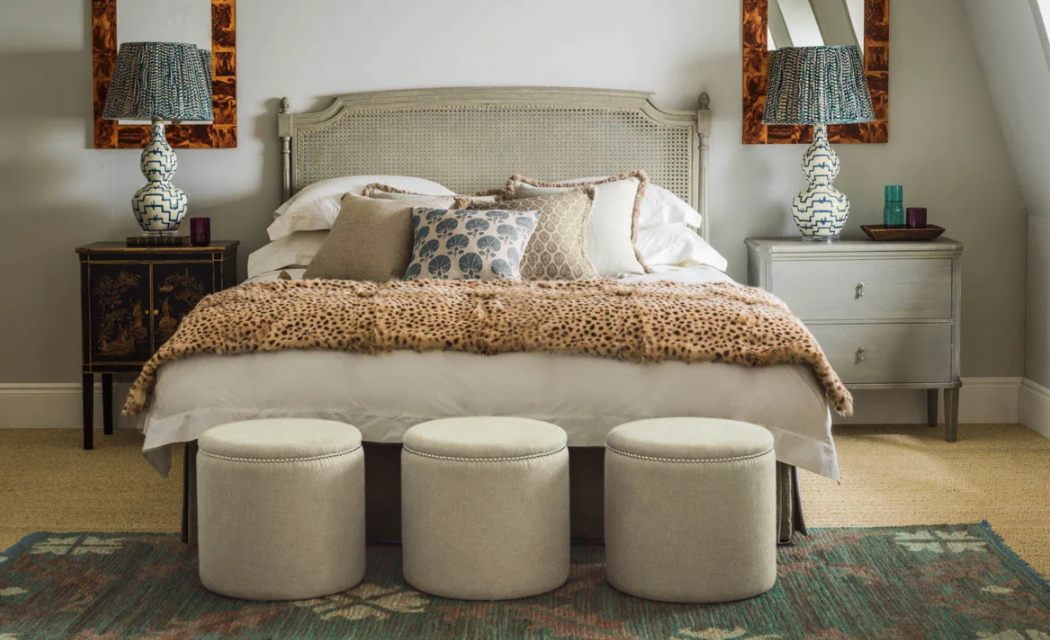 This partly explains why OKA is opening its first U.S. location in Wisteria's former Houston showroom. However, Foa says that the brand also conducted market research and determined that the city was a viable match for OKA's look. The company's plan in the near future is to open up new locations at a rate of two a year—mostly in the South, Southeast and Northeast, the markets that Foa and Stelling believe will be most amenable to the brand's traditional-leaning selection.
To that point, Stelling sees the market for OKA's wares extending beyond hardcore Anglophiles and fans of The Crown—in fact, she believes the company is well-positioned to ride a coming wave of traditional design. "If you look at the last seven years, everybody has Carrara marble in gray. There's a lot of really lean design. If you think about the next seven years, I believe we're at the very beginning of a curve of traditional design. It's been growing, with interior designers driving the higher end of that part of the market, and the mass [market] is going to start to catch up."
If they do, Stelling is hopeful that OKA will be poised to define the premium tier of the retail market for traditional, much in the way that RH has become synonymous with modern design for many affluent consumers. Indeed, the comparison (and the contrast) is one that Stelling eagerly welcomes. In our conversation, she mentioned that she'd be happy to have OKA stores open on the same block as RH throughout the country, and that, while the two brands offer something very different, OKA's selection could layer well on an RH base.
"There's a complementary aspect—we bring color and layering and craftsmanship," she says. "RH is amazing, it's an incredibly successful brand, but it's a safe bet. That personal connection, that emotional connection, is difficult there. What we can provide is not a safe bet, but a bet that really feels right to the individual."
Stelling is also eager to target designers, an audience she's long cultivated in previous roles at Arteriors and for licensing consultant Kate Verner. OKA does have a trade program in the States, with a 25 percent discount for designers—a perk that Stelling hopes will incentivize the Anglo-curious to spec the brand as its presence grows there.
In the meantime, there's the Houston store to open, the next location to finalize, shipping logistics to streamline, and a final decision to be made about just how many bar stools OKA needs to make (or not make) for the U.S. market. "It's impossible to say why some things work well in America and some things don't," says Jones. "I want to give people what they want, but I also want to give them what they don't know they want yet."
Homepage photo: Courtesy of OKA