For the companies that manufacture for the interior design trade, COVID shutdowns were sudden and painful—but clear. Everyone knew what "close the factory" meant, and why they were doing it. Opening up again is a happier but more confusing enterprise. The guidance handed down from federal, state and local authorities is a patchwork of occasionally conflicting information. Some employees are eager to get back to work; others are hesitant. And then there's the little matter of retooling a manufacturing process so teams can work together, 6 feet apart.
Nonetheless, at this point it's safe to say that most if not all trade makers are back up and running again, whether it's at a reduced capacity or full steam ahead. Business of Home spoke with four companies to find out what it's like to reopen, and what lessons they'll carry forward from a very strange time.
People are everything
Skyline Furniture, the Illinois-based manufacturing operation behind e-commerce brands from Wayfair to One Kings Lane, shut down a day ahead of the state-mandated order. "We felt like things were getting scary, so we decided to close ahead of time," says Meganne Wecker, the company's president and chief creative officer. Skyline just reopened two weeks ago, and has been phasing its 300 employees back in to work with staggered shifts, separating day and nighttime operations for the first time in the company's 73-year history.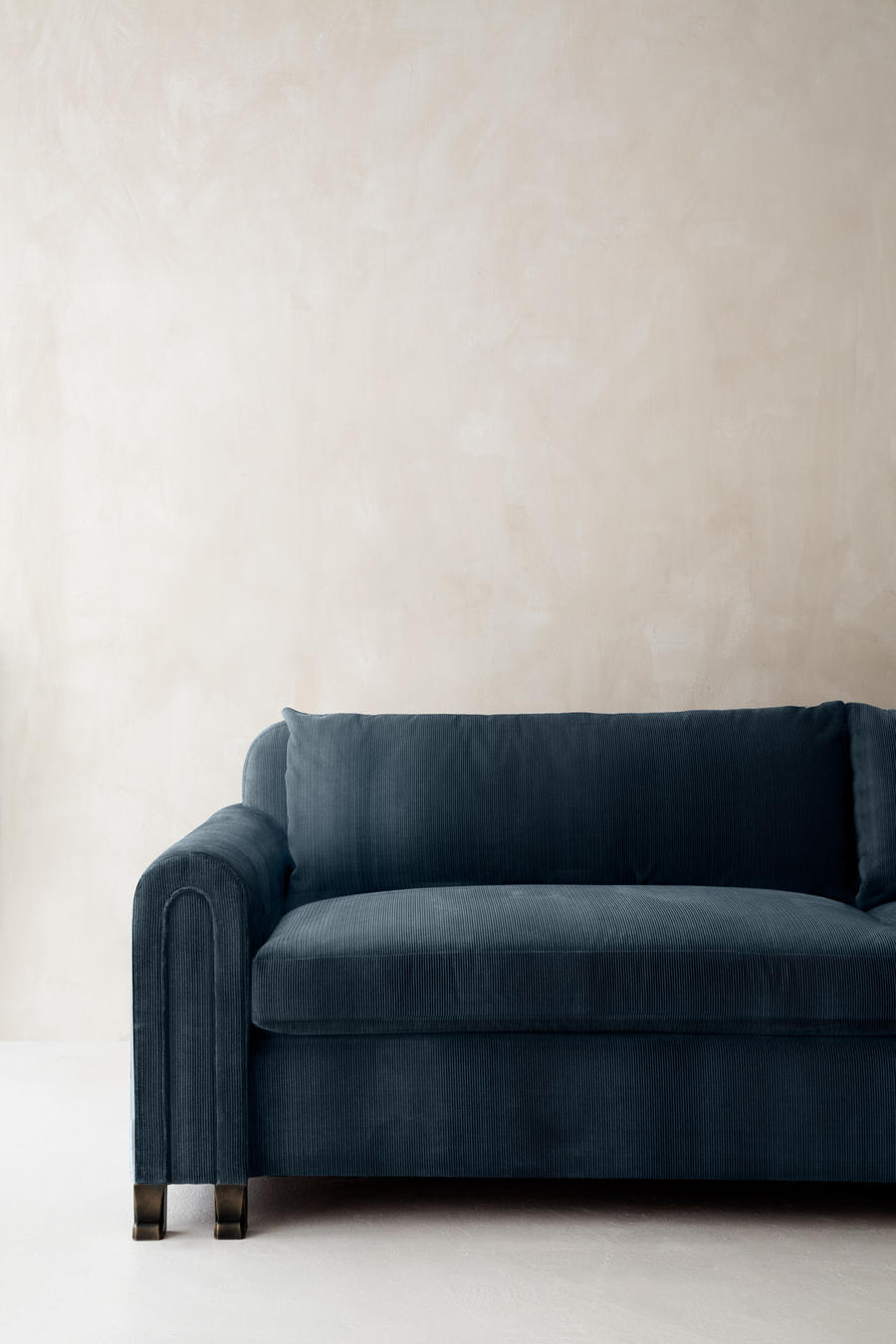 Courtesy of Dmitriy & Co.
Wecker says that setting up a socially distanced factory hasn't been difficult from a purely technical perspective (it helps that one of Skyline's buildings is 200,000 square feet). Getting employees used to working on two shifts has been the bigger challenge. But it's also the people, says Wecker, that have allowed Skyline to hit the ground running. "[We came out] with a new sense of partnership," she says. "So many of our employees went above and beyond to say, 'Whatever it takes to keep this company going, we will do.'"
It's a sentiment echoed by Dmitriy and Co. founder David Feldman. He shut down his high-end furniture brand's Los Angeles workshop in mid-March. (Feldman recalls the day vividly—in part because it was his birthday, but mostly because grocery stores were running low on supplies, so he used a connection to load up his truck with food from a restaurant supply depot and distributed it to employees.) The months ahead were nerve-racking, but he was careful to stay in touch with employees via a WhatsApp group. When it came time to reopen the factory, Feldman was prepared to be understaffed and for capacity to slow to 70 percent of normal, reasoning that some employees might not be ready to come back, and those who were might need time to ramp up.
"At the end of the first day, it was kind of back to normal," says Feldman. "When we looked at the numbers at the end of the week, everyone was back at work and it was at 100 percent, which we were just blown away by."
The general takeaway among trade makers is that reorganizing their facilities to operate under COVID-safe conditions is relatively simple. (A fun trick: Feldman did away with communal tables and bought staff folding TV dinner tables where they could have socially distanced lunch breaks.) Getting people acclimated to the new normal is the bigger, more essential task.
"In a business like this, you can't just buy machinery and scale up," says Feldman. "It's people."
Look for the silver linings
There's nothing good about COVID-19, but trade makers have been trying to make the most of it. Feldman spent a good portion of the lockdown fine-tuning the e-commerce engine of Dmitriy's website to capture orders during what has been a boom time for online shopping. Wecker, too, saw a big surge in e-commerce orders. "Furniture has always been a small part of e-commerce in the home space," she says. "This has brought a whole new set of customers online, and the more comfortable they get with it, the more we'll see that growth. There's a lot of opportunity."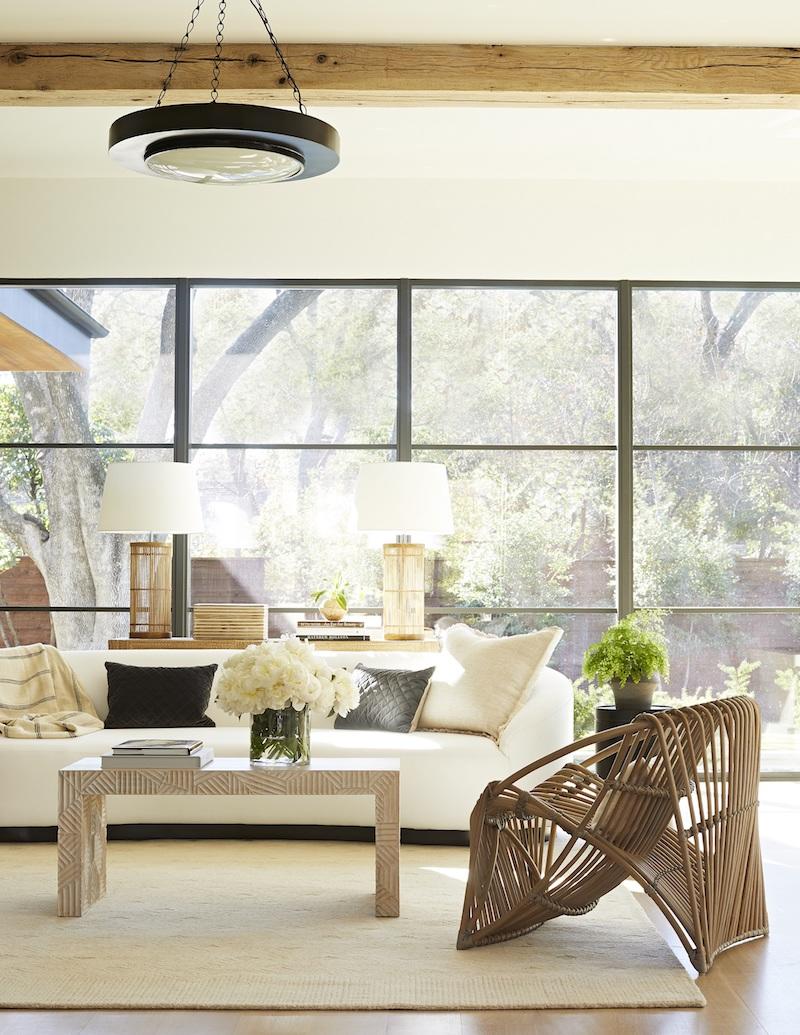 At Arteriors, the Texas-based lighting and lifestyle brand, the COVID shutdown was blissfully short—only about two weeks. The company had also come into the crisis in a somewhat enviable position: fully stocked. Over the past eight years, president Steve Davis has pushed to deepen the company's inventory so that it can ship quicker than the competition—no small expense, given that Arteriors typically releases 300 products in both spring and fall.
This year, Davis made the decision to cut that number in half, and Arteriors will spread its spring releases out over the entirety of 2020. "There's lots of pulls on people's time right now," Davis says. "We wanted to give our spring collection a really fair shake." The silver lining there, says vice president of marketing Barbara Fuller, is that there's a chance to dig in and give each product its due. "There are so many stories to tell," she says. "And it's wonderful to have the time and space to really tell them."
Stay lean, stock up, and don't get complacent
There are undoubtedly many companies who have taken the coronavirus pandemic as a signal that it's time to do a 180—but not any of the brands we spoke with. Davis is confident that Arteriors's inventory position will help it weather any disruption to the global supply chain going forward. Wecker is relying on a fully invested staff to get Skyline back up to full speed. And Feldman has been relieved that Dmitriy came into the shutdown unburdened by massive debt or huge showroom rent bills. "It's been validating. We've always grown organically and were never in an overleveraged position," he says.
For Frank Eybsen, the founder of online custom furniture platform BuildLane, a key lesson of the COVID shutdowns of his L.A. manufacturing base has been simple: Don't get complacent. Though June has seen a surge of new orders, he's working on a redundancy plan in case the virus comes roaring back. "Things are starting to look very optimistic," he says. "[But] we're already having conversations with factories, trying to make plans for something we used to not think we needed a plan for."
Homepage photo: Courtesy of Dmitriy & Co.