Welcome back from a long holiday weekend that, for many in the U.S., saw startlingly low temperatures—welcome or not, an excuse to sit inside. (Perhaps an apt moment to take a lesson from the cohort of South Korean homebodies vlogging about the simple pleasures they've cultivated at home.) As the industry returns to desks this week, stay in the know with our weekly roundup of headlines, launches and events, recommended reading, and more.
BUSINESS NEWS
Zillow Group has entered into a $500 million agreement to acquire ShowingTime.com, an online scheduling platform for home showings. With a network of nearly 1 million agents across the U.S., the platform is poised to augment Zillow's engagement in new and existing markets.
Monroe, Michigan–based furniture manufacturer La-Z-Boy has announced that Kurt Darrow will retire from his position of president and CEO after more than 40 years of service at the company, reports Furniture Today. Darrow will remain chairman of La-Z-Boy's board of directors in a nonexecutive capacity, and former chief financial officer Melinda Whittington will succeed him as CEO.
Louisville, Kentucky–based virtual staging startup Stuccco has announced a $500,000 seed round. The company, founded in 2015, targets homeowners and real estate agents to provide e-designs starting at $499.
As reported by CNBC, despite a 15 percent slump in demand in Q2 of 2020, Danish shipping mogul Maersk just reported a 16 percent year-on-year increase in revenue for Q4, to the tune of $11.3 billion. A striking resurgence of demand came toward the end of last year, as global supply chains recovered from pandemic-related shutdowns earlier in the year, hitting the company with an unprecedented surge in demand, both from a rise in consumer spending and a mass restocking on the part of large retailers.
Condé Nast is refusing to pay its $24 million rent on its 1.2 million square feet at One World Trade Center. According to Business Insider, a statement from Condé's owner, Advance Publications Inc., says the company is in discussions about bringing the lease in line with current market conditions and its ongoing needs at One World Trade. In response, Ben Branham, on behalf of Port Authority of New York and New Jersey (the building's owner) has said, "These companies are entirely capable of satisfying their legal obligations, and the Port Authority has strong rights to enforce full payment."
This week, Best Buy Co. notified store workers that it would be cutting some jobs and reducing hours as the big-box retailer adjusts to a surge in online sales. According to The Wall Street Journal, the company saw a 23 percent rise in sales in the Q3 of 2020, with a large portion of those gains owed to online orders, which nearly tripled in the U.S. in Q4. Best Buy has not yet disclosed the extent of these cuts, but one formerly full-time employee told WSJ that his once 30- to 40-hour work week would now be capped at 28 hours.
LAUNCHES, COLLABORATIONS & PARTNERSHIPS
Omnichannel retailers QVC and HSN have announced 63 new home and culinary brands that they will roll out this year as part of their Big Find initiative, which launched in 2019 as a way to promote new entrepreneurs. The group introduced new categories in the 2020 edition, including home decor, home innovation, electronics and culinary.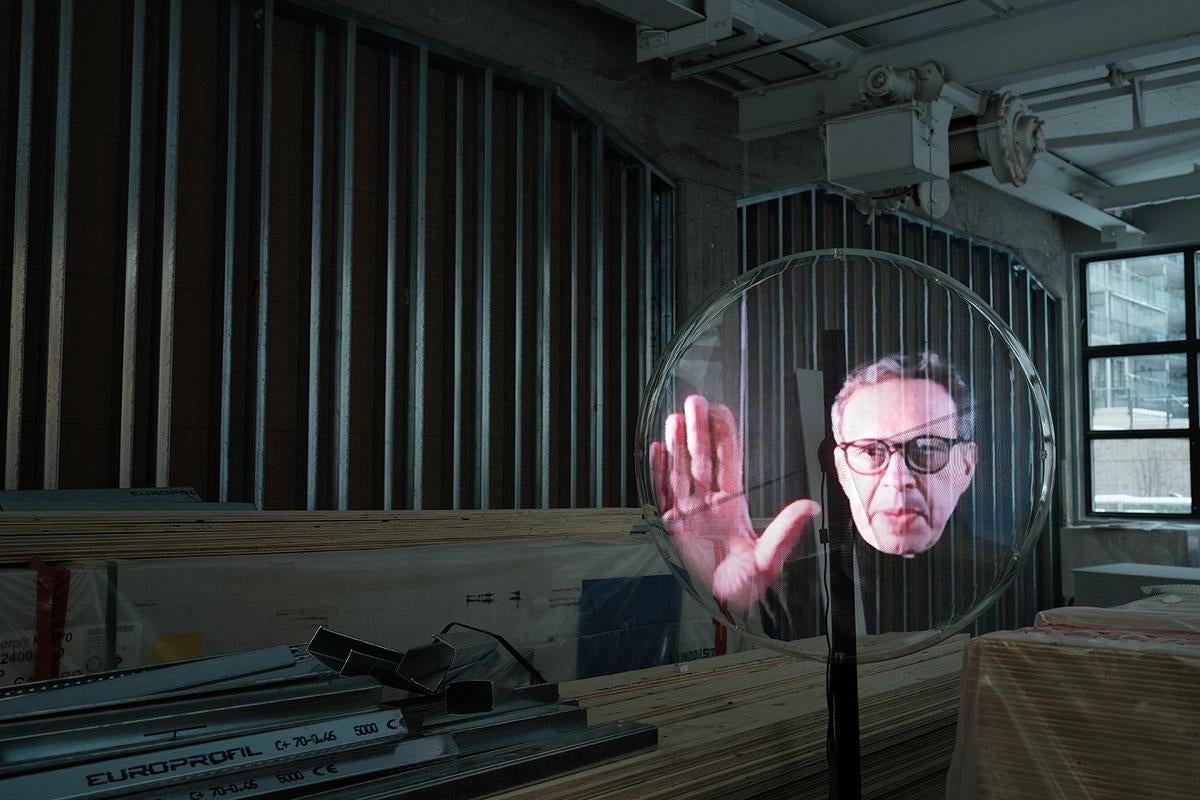 As part of the launch of his new Cloud collection, British designer Tom Dixon deployed a 24-hour activation at Stockholm Design Week to accompany his line of hand-beaten aluminum vessels, vases and platters. Due to the current restrictions, Dixon was unable to travel, so he turned up in a hologram.
HGTV star and interior designer Brian Patrick Flynn is launching a new television series, Mind for Design, where he will navigate projects across a spectrum of budgets and scopes. The show will find a home at the forthcoming Magnolia Network by Chip and Joanna Gaines, with streaming available through Discovery+. Last week, Flynn released a preview of the show by way of YouTube—to view the trailer, click here.
Designer J. Randall Powers has released a collection of window and wallcoverings through Hartmann&Forbes, a six-part line of checks, stripes and classic plaids.
Decorative fabric wholesaler Fabricut has introduced leather into its arsenal, offering a variety of hide sizes in a broad array of colors. Many of the company's furniture options are also available in leather upholstery.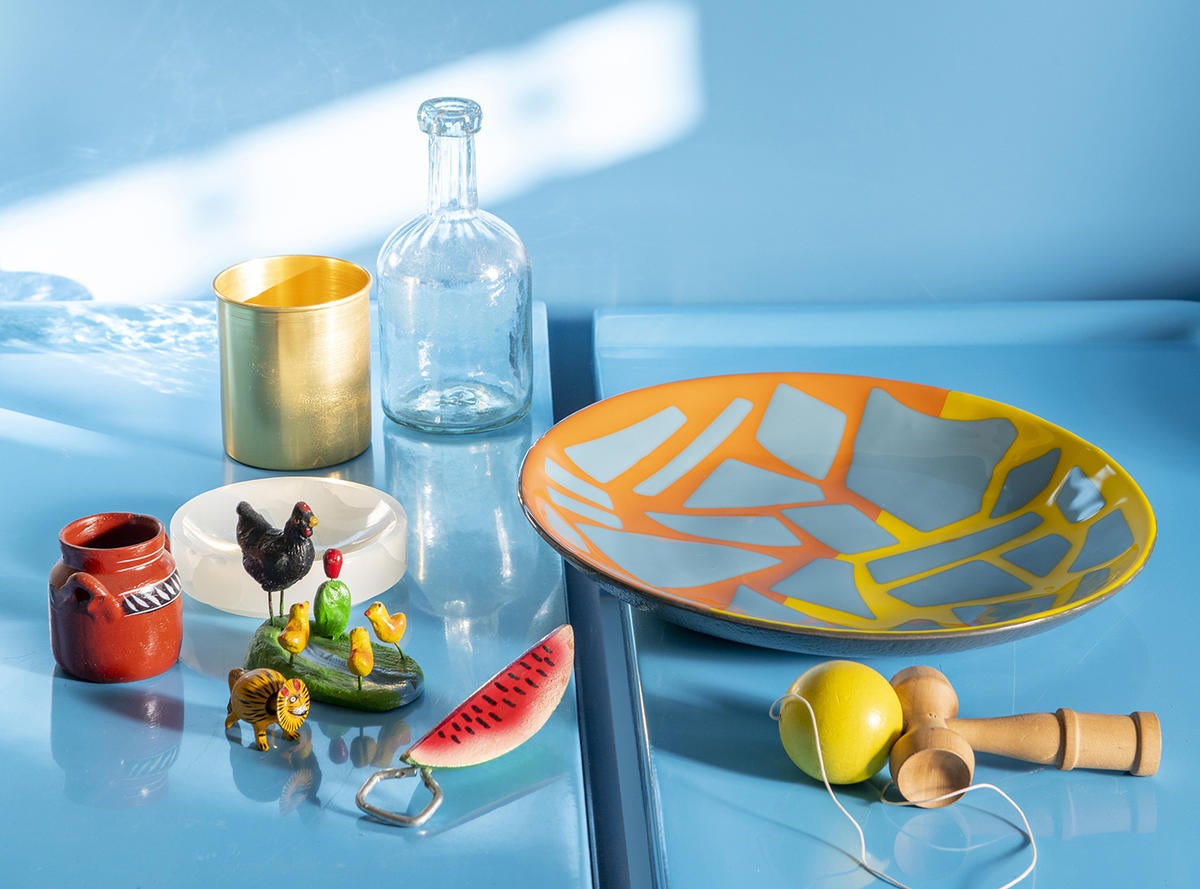 Global design brand Hem has released the latest piece in its limited-edition decorative accessories collection, curated in partnership with Modern Design Review. In collaboration with Mexico-based French designer Fabien Cappello, the collection is made up of a series of unique glass offcut plates in a bright palette of high-contrast colors.
The NY Luxury Design Fair (formerly known as the Architectural Digest Design Show) has announced the launch of the first annual Editor's Choice Awards, which will recognize outstanding products across nearly 20 categories. Submissions will reflect the wide range of products on exhibit, with close to 20 categories—from lighting and kitchen and bath to furnishings and residential interior design. The fair and contest will take place September 9 to 12 at the Javits Center.
The Bay Area–based Good Future Design Alliance has launched a Colorado chapter with dedicated resources to help elevate environmentally sustainable and ethical design practices.
Paint company Behr has announced its 2021 Color of the Year: Canyon Dusk, a warm and dusty blush.
CALENDAR UPDATES
Be Original Americas will host its second annual Virtual Student Design Fellowship from June 2 to 25 for an international group of current university students. The 2020 program saw participation from more than 3,400 students across five continents, and will again be virtual and free of charge.
SHOWROOM REPRESENTATION
Italian appliance manufacturer Fulgor Milano has announced an expanded partnership with Pinnacle Sales Group Inc. for product distribution in the Northeastern U.S., adding to the 20 states where Pinnacle already distributes the brand's products.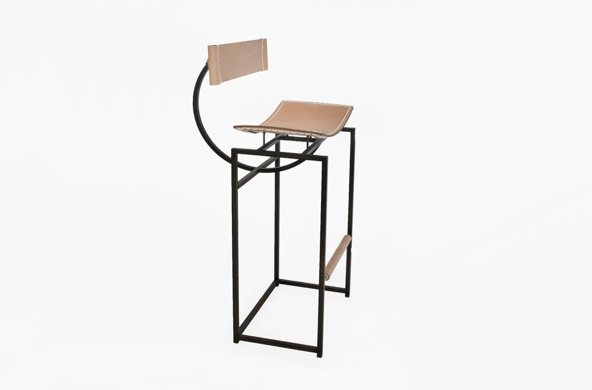 Pieces by New York–based furniture designer Taylor Forrest are now available at The Beck, the Hudson Valley showroom and shop owned by interior designer Ana Claudia Schultz.
RECOMMENDED READING
Increasingly, home insurers like Chubb, Pure and AIG Private Client Group are playing a larger role in home repairs, reports The Wall Street Journal. As part of their due diligence, insurance companies are putting their risk-management specialists to work, having them evaluate clients' properties and recommend and secure contractors to make upgrades. From installing app-controlled water and temperature sensors to alert homeowners of possible threats, to providing art preservationists who can develop escape plans for valuables, insurance companies are raising the bar for their wealthy clients.
In the late 19th century, France became a locus of Japonisme (the country's interpretation of Japanese aesthetics), which indelibly shaped all modern design henceforth, writes Nancy Hass in T: The New York Times Style Magazine. "For more than 40 years, [Japonisme] inspired the furthest reaches of the design world: tea sets by Hermès, silver and cloisonné centerpieces by Boucheron ... lacquer dressing screens by the Irish-born, Paris-based architect and designer Eileen Gray, jeweled brooches by Lucien Gaillard, glass by René Lalique, and wallpaper designed by the legendary art deco interior designer Émile-Jacques Ruhlmann."
In a new series from The Wall Street Journal titled That's Debatable, the publication tackles a gamut of issues, from scented moisturizers to Color of the Year trend announcements. This week, WSJ takes a look at a growing interior design trend: the double dining room table. Increasingly, for residences that have the space, designers are incorporating two dining tables—those in favor claim it adds functionality to an underutilized space, while naysayers find the look impersonal, introducing an unnecessary hierarchy to the room.
CUE THE APPLAUSE
The National Kitchen & Bath Association has announced the winners of its 2021 Design + Industry Awards, which recognizes professionals whose work is elevating kitchen and bath design. Best Overall Kitchen was awarded to Chicago-based Summer Thornton; Best Overall Bath went to San Antonio, Texas–based Shea Pumarejo of Younique Designs; and first place for Contemporary Kitchen, Large went to Vancouver-based designer Madeleine Sloback. To view the award ceremony, click here.
Home linens brand Parachute has announced the first recipient of its Home for Dreams mentorship and grant program: Taylor Long, founder and creative director of size-inclusive swimwear brand Nomads Swimwear. The initiative was launched to support Black-owned, product-centric businesses by way of capital and business advisory.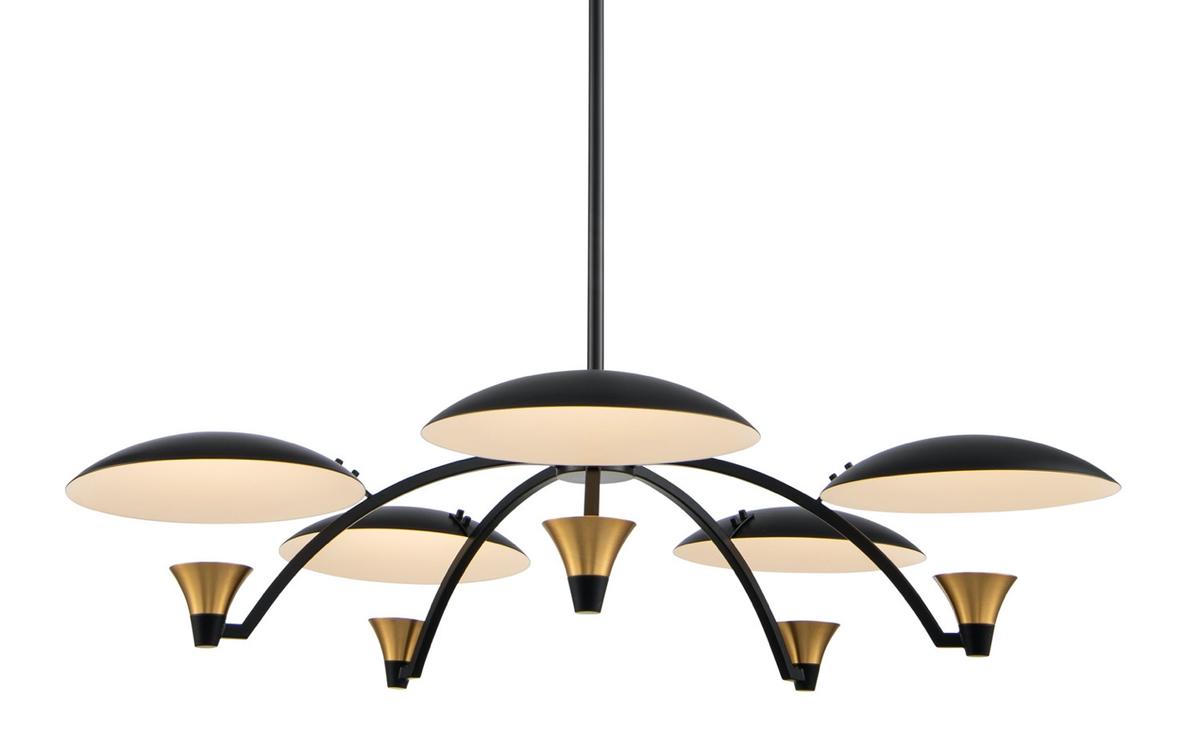 Courtesy of Kalco Lighting
Las Vegas–based brand Kalco Lighting's Redding collection has been named to this year's 30 Most Innovative Kitchen & Bath Products award, given by Better Homes & Gardens: Beautiful Kitchens & Baths.
CALL FOR ENTRIES
NYCxDesign's The Magazine is now accepting submissions from New York–based creatives. Until March 15, entries will be accepted across the categories of Tools, Collections and Inspirations. To learn more or submit an entry, click here.
In partnership with the New York Knicks, website platform Squarespace has announced its fourth annual Make It Awards, which grant $30,000 to four New York–based entrepreneurs. Nominations will be accepted until March 12. To nominate an entrepreneur, click here.
Homepage image: Wallcovering from the J. Randall Powers collection with Hartmann&Forbes | Courtesy of Hartmann&Forbes