Stuccco (yes, that's three c's) first launched in 2015 as a means of helping founder Matt Langan's family's custom home-build firm, as an online "show-and-tell community" that would showcase the firm's work. Now, it has evolved into a tool for designers to connect with potential clients, and vice versa. Langan discusses Stuccco's ideal designer, what his platform can offer designers, and more.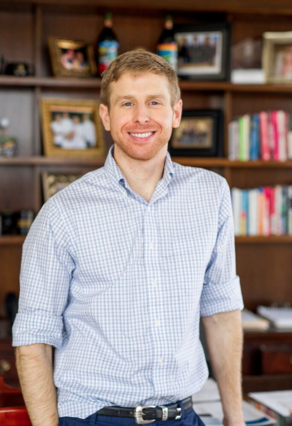 When was Stuccco founded? To what void in the market were you first responding? 
Our team originally started Stuccco to help my brother and my dad, who has been designing and building custom homes for longer than I've been alive (over 30 years).
Despite having a very impressive body of work and great clients, their business struggled to keep its website up to date. As a result, its digital footprint (i.e., search engine ranking) was weak in a time when more and more people were finding businesses like theirs online. So our team started designing and building a platform that enabled businesses like theirs to easily create a profile and showcase their work online. The first iteration of Stuccco was an invite-only show-and-tell community for creative home professionals.
As we started talking to more users, we found that it's very common for home professionals' clients to have collections of room photos they like—inspiration for what the clients want their newly designed/built homes to resemble. Often these photos would come from Pinterest, Houzz or Google Images. Based on this demand, we rolled out the "Stick" functionality.
This gave users the ability to stick photos uploaded by Stuccco home pros to collection albums, which is very similar to pinning photos to boards. In this way, Stuccco became valuable as a platform for home professionals to showcase their work (i.e., market their businesses), but also valuable for homeowners because it became a source of inspiration that could easily be organized.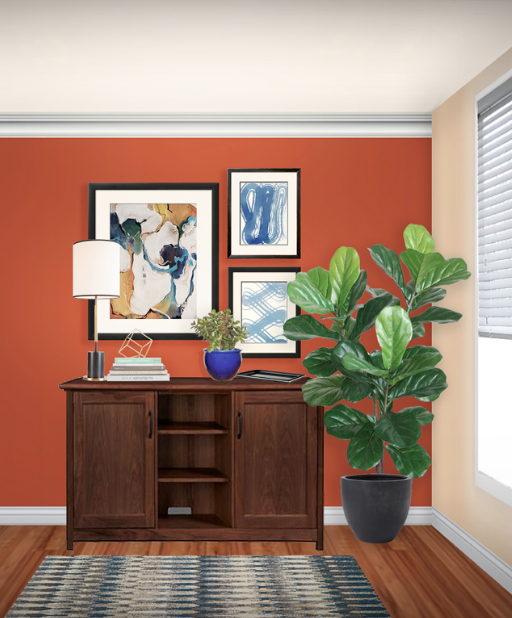 As Stuccco continued to mature and we continued to talk to more users, we found that it was really resonating with home designers because designers (a) tend to be more tech-savvy than other home professionals, (b) see the need in marketing their services more consistently regardless of the health of the real estate market, (c) have heaps of gorgeous design work that lends itself perfectly to being shared online, and (d) have a growing affinity to servicing clients via e-design, as they find this way of working to be less stressful and more liberating.
So in 2016 we decided to commit to making Stuccco the best online platform for those offering—as well as those looking for—online interior design services. Since then, we've reworked the site entirely to make it easy for users to find, hire and work with interior designers to have any room in their homes (or offices) designed—all online.
What kind of designers do you seek out? Is there a typical designer, such as a freelancer, an emerging designer, or career changer (or other)?
We seek out designers who are empathetic, talented and tech-savvy. We made the decision early on to not enable any designer to list their design services on Stuccco because I wanted to personally review each designer and talk to them. I talk to every single designer who applies to list their services on Stuccco. Before talking to each designer, I'm reviewing their work online to ensure it's of quality and that they have experience with e-design (normally, I'm combing through their website, Instagram or Pinterest profiles).
When we talk, I'm listening to how they communicate and the level of empathy they have for clients and the passion they have for their work. If I feel good about the designer, I will issue an invitation to sign up and list their design services. In the near future, we will enable all designers to be able to sign up; however, we will always require designers who want to list their services for hire on Stuccco to request access. It's very important to me from a quality-assurance perspective that users have wonderful experiences working with well-qualified designers on Stuccco.
In terms of the typical designer demographic, it varies. Some of them do 100 percent e-design and this is their full-time job. Others do the majority of their work in person, but do e-design to supplement their income and build their portfolios. Some are parents of young children who used to work full-time as designers. Now, e-design gives them the opportunity to contribute to their family's finances while also giving them the flexibility to work remotely, whenever they'd like.
One feature that designers on Stuccco love is that if they ever get too many projects at once, they can simply suppress their ability to be hired for as long as they'd like. We're all about giving designers total freedom/flexibility.
How do you keep designers front and center?
We champion designer freedom because we recognize they are the engine—the heart—of the platform. We empower designers to set up their own profiles that represent themselves as individuals or their businesses that they're building. We don't "own" the new customer—they do. It's their customer. Designers can specify their own unique design deliverables, turnaround times, and per-room design fees. If they do a killer job and have a fabulous rating, they can charge as much as they'd like.
I'm a creative, so I know that the last thing a creative wants is to feel boxed in, which is why Stuccco is the antithesis of that. I like to think of Stuccco as the Airbnb for home design. It's our job to facilitate the connections between the parties. Magic happens when you trust others to do what they do best.